The SEC is seeking permanent injunctions, disgorgement with prejudgment interest and monetary penalties from CEO Robert Jesenik, who reportedly received a $685,000 salary as his firm tanked.
:The Securities and Exchange Commission dropped the hammer on Aequitas Capital Management this week, formally accusing the Lake Oswego, Ore.-based firm, its subsidiaries and three of its top executives with running its business in a "Ponzi-like fashion," thus bilking some 1,500 investors.
Though the gist of Aequitas's troubles had leaked out in numerous press accounts, the SEC charges are damning, alleging that the trouble began sooner than was previously thought and that lavish spending continued despite severe dislocations. See: The unbelievable series of missteps that sent Aequitas, its RIA clients and their investors, reeling.
In its 30-page complaint, the SEC charged CEO Robert Jesenik; executive vice president and chief fundraiser Brian Oliver; and chief financial officer N. Scott Gillis with multiple violations of the Exchange Act.
The complaint dates Aequitas's first dip into insolvency six months before what had been previously reported.
The SEC is seeking permanent injunctions, disgorgement with prejudgment interest and monetary penalties from Aequitas as well as Jesenik, Oliver and Gillis — the three highest-paid executives at the firm.
The collapse of Aequitas Capital Management, which left over $300 million in alternative asset notes to investors unpaid, has shaken the Northwest investing community and has sent shockwaves throughout the firm's national RIA network. See: Gladstone commandeers the Four Seasons as Andy Putterman and Brian Hamburger command the buzz.
Hot potatoes
The charges laid out yesterday by SEC investigators from its San Francisco office finally give the public better insight into the causes of Aequitas's spectacular unraveling.
It began with its massive stake in the loans of Corinthian Colleges students, according to the SEC complaint. Corinthian Colleges Inc. was a network of for-profit colleges. Founded in 1995, at its peak in 2010 it had more than 110,000 students enrolled at some 100 campuses in the United States and Canada.
Aequitas began to finance the college chain soon after by purchasing its student loans, packaging them with other alternative investments into private investment notes, and selling the notes to RIAs and wealthy invesotrs. In early 2014, Aequitas Commercial Finance, an Aequitas subsidiary, held $215.1 million in receivables backing its popular private notes. Of those $215.1 million in receivables, $153.5 million — or 71% — were in Corinthian Colleges student loans.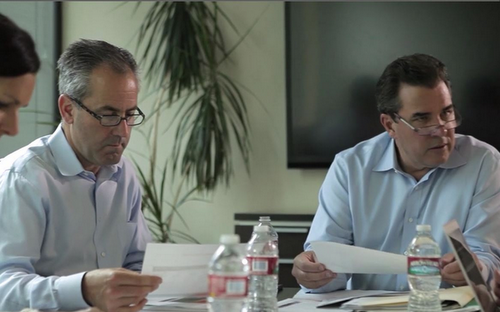 In theory, these were risk-free receivables because under recourse agreements between Aequitas and Corinthian, the college chain was bound to repurchase any student loan that became delinquent after 90 days. Over the first five months of 2014, Corinthian repurchased between $4.7 million and $7.1 million of delinquent loans each month.
Aequitas had projected that about $6.4 million in loans would reach the 90-day delinquency mark each month in the second half of 2014 and the company counted on Corinthian repurchasing these notes to cover its expenses.
But Aequitas would never be repaid, and after a year and a half of desperately treading water it would sink into insolvency itself. In June 2014, Corinthian Colleges ceased repurchasing loans from Aequitas amid tremendous regulatory scrutiny which would soon entirely shut down its business. A month after Corinthian Colleges' first missed payment — July 18, 2014 — the SEC says Aequitas projected at short-term cash shortfall of $19.1 million.
New funds to old investors
To keep the company solvent, Aequitas sweetened its short-term notes by offering higher payouts and tried to drum up even more clients. The fish took the bait. Between July and November 2014, Aequitas raised $23.7 million from six-month notes yielding between 11% and 12%. After that, the firm started offering one-year notes at 15% interest as it raised $70 million more through an affiliated fund, the Income Opportunity Fund II.
According to the SEC, assets raised in this fund were transferred to Aequitas Commercial Finance and then used "either to pay redemptions and interest to prior investors or to continue paying the operating expenses of the entire enterprise with no documented note or loan agreement between Aequitas Commercial Finance and Income Opportunity Fund II."
All told, in 2014 Aequitas raised about $175 million from investors but only invested $44 million of it into assets. But after July 2014, the SEC says that Aequitas's senior leadership "were using the vast majority of investor money to cover redemptions and interest payments to prior investors and to pay the operating expenses of the entire Aequitas enterprise."
After reading the complaint, veteran Portland securities lawyer Bob Banks, who is representing some of the duped investors, was quoted in The Oregonian saying it's a wonder Aequitas executives and their allies "that peddled these junk notes into 2016 can sleep at night."
"I've listened to panicked Aequitas investors for the last two weeks, some of them in tears. Some have lost their children's college funds, some don't know how they will pay for medical treatments that they need. There are people in their 80s and 90s who turned over a lifetime of savings to Aequitas."
Aequitas's aggressive capital raise worked as a short term fix. But as the six-month notes became due in 2015, Aequitas again faced a cash crunch, according to the SEC. Despite continued fundraising, by April — six months earlier than had previously been reported — Brian Oliver was telling certain clients that the firm would not be able to meet its redemption requests on time.
By this point, practically all of the new money coming into Aequitas was going out the door again to repay investors. The SEC says only $15 million was invested into trade receivables in 2015 — a meager 8% of all new client assets. This, the SEC alleges, was "Ponzi-like" and "contrary to the disclosures provided to investors in the Aequitas Funds."
Unsurprisingly, the company's finances only deteriorated over the course of 2015. The SEC says Aequitas Holdings, the Aequitas subsidiary that owned company's private lending practice, lost $46.7 million. See: One-Man Think Tank: The SEC's custody examinations leave gaps big enough for Madoff to drive a bus through.
'Reckless'
The SEC alleges that Jesenik, Oliver and Gillis did not disclose the firm's deteriorating finances and instead "acted to conceal the insolvency of the companies through an inter-company loan."
This took the form of a loan from the private-note lending unit, Aequitas Commercial Finance, to its parent, Aequitas Holdings. The proceeds were then disbursed to fund the allegedly lavish operations and salaries of Aequitas Capital Management. According to the SEC complaint, Jesenik received a salary of $685,000 with a bonus target of 100% of his salary; Oliver received a salary of $350,000 with a bonus target of 100% of his salary; and Gillis received a salary of $400,000 with a bonus target of 100% of his salary.
The loan was carried on the books as ACF's biggest asset even as the ability of Aequitas Holdings to repay went from bad to worse. Before Corinthian Colleges' bankruptcy, Aequitas Holdings held $20 million fewer assets than it owed. This gap had increased to $60 million by February 2015, and almost $100 million by the following October.
"Jesenik, Oliver and Gillis knew, or were reckless in not knowing, that Aequitas Holdings did not have sufficient assets to pay back the Holdings Note," the SEC says.
Wells Fargo connection
Yet apparently these three were willing to acknowledge this shortfall when it was convenient.
In late 2014, the SEC says Aequitas was negotiating to land $100 million from "a major financial institution for a line of credit for one of ACF's subsidiaries." In retrospect, the institution was likely Wells Fargo, which in February 2015 lent Aequitas's medical lending subsidiary, CarePayment, $100 million.
Before Wells Fargo signed off on the deal, however, it made it contingent on Aequitas obtaining a legal opinion saying that ACF would not be required to registered with the SEC as an investment company. See: So you're an RIA. Be careful about calling yourself one, says the SEC.
Aequitas certainly wanted to avoid registration at all costs. According to the SEC, Olaf Janke, a former Aequitas CFO, warned Jesenik and Oliver that if they had to register, ACF would be restricted from making exactly the type of loan that was financing the rest of Aequitas. And, it would also have to end its practice of investing in RIAs that recommended Aequitas products.
56% solution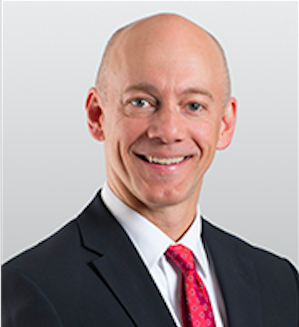 The company therefore devised a way around registration, according to the SEC.
"In obtaining a legal opinion. ACF relied upon an exemption from registration as an investment company that required 55% of ACF's overall business to consist of a type that qualifies under the exemption."
But there was a problem. When Aequitas first ran its numbers, the ACF fell well short of the 55% threshold. To make the cut, Gillis instructed an Aequitas Commercial Finance employee to rerun the calculation using the "fair value" of the ACF's Holdings Note — not the value that was on ACF's books, according to the SEC.
As alluded to previously, this intracompany loan was undercollateralized by tens of millions of dollars and counting. With the cooked-up loan valuation, Aequitas cleared the 55% threshold with 56%, securing a huge cash infusion from Wells Fargo, and continued to raise money from private notes. This all occurred after Aequitas knew that recognizing the "fair value" of the Holdings Note would likely plunge the company into insolvency, according to the SEC.
Collateral damage
The SEC also alleges Aequitas played fast and loose with its pledges of collateral.
According to the SEC, ACF quarterly updates for the first and second quarters of 2015 listed ACF's trade receivable assets with a book value in excess of $200 million, without disclosing that only a fraction of that value was backed by collateral. As Jesenik, Oliver and Gillis knew, the vast majority of those trade receivable assets purportedly pledged as collateral were already spoken for as security for lines of credit with financial institutions or other senior debt issued by various Aequitas entities, the SEC complaint says.
In the third quarter, ACF reversed course and claimed that just 13% of its assets, around $42 million, were collateralized by trade receivables.
The SEC says that at least twice in 2015, Brian Oliver also sold notes backed by trade receivables that were already pledged as collateral for a note to the firm's Income Opportunity Fund II.
"Jesenik, Oliver and Gillis knew, or were reckless in not knowing, that investors were not told that there were insufficient underlying trade receivables available to secure the notes issued by ACF and the Aequitas Funds," the SEC says in summing up the section. See: Two longtime fiduciary advocates make a pitch for family offices to sign on to standards.
Employees pushback
The SEC complaint suggests that not all Aequitas employees were willing to follow the orders of Jesenik, Oliver, and Gillis. After Corinthian declared bankruptcy in May 2014, Aequitas's former CFO, Olaf Janke, who is not named in the SEC complaint, had multiple conversations with Jesenik about conserving the firm's dwindling cash reserves. See: Why Vanguard Group has proved impervious to a '$34.6 billion' whistleblower suit and why nobody's suggesting Vanguard execs should breathe easy.
The former CFO's concerns were largely ignored. According to the SEC, the firm plowed ahead with a multi-million dollar remodel of its headquarters, opened a branch in New York, lavished golf retreats and dinners on potential clients, and held onto its private jets.
A portfolio manager for the Income Opportunity Fund II likewise raised objections about the firm's collaterization practices and to Aequitas's use of new IOF II funds to pay back private-note investors.
Accused executives denounce charges
Gillis responded to a request for comment for this article made through his attorney, W. Douglas Sprague Covington & Burling LLP, who is based in San Francisco.
"We are surprised and disappointed that the SEC's rushed investigation resulted in Scott being included in its complaint. Over the course of his 40-year career, Scott has earned an outstanding reputation. During his very brief time at Aequitas, he did not engage in any wrongdoing, and we look forward to demonstrating that through the court process."
Gillis joined Aequitas in January 2015 and became CFO that May.
Jesenik's attorney, Marc Fagel of Gibson, Dunn & Crutcher, did not respond to a query but he was quoted by the Portland Business Journal and The Oregonian saying:
"I'm disappointed that the SEC has also chosen to rush to judgment about the company's management and make sweeping allegations without the benefit of a thorough investigation. I look forward to addressing these claims in court," said Jesenik through his attorney .
The SEC noted in its press release announcing the charges that its investigation was continuing.
---
Related Moves
October 1, 2019 – 1:06 AM
---
---
---
James Eccleston
My name is James Eccleston, and I own Eccleston Law LLC, a law firm located in Chicago, Illinois. We represent financial advisors & investors nationwide in securities & employment matters. We recently wrote about this story on our blog here: www.ecclestonlaw.com. If you or anyone you know are in need of legal assistance, contact us today.