Gail Graham: We think of ourselves as the ultimate design and delivery firm.
Brooke's Note: You wouldn't call Joe Duran a quiet kind of guy but lately he's been fairly silent. See: Joe Duran explains United Capital's 100% revenue growth to $100 million since 2012 and the firm's complex plan to grow faster. This move by United Capital toward making itself ubiquitous as an Intel-inside of financial and life planning for "1099 partners" starts to make sense of what may prove to be a calm before a storm of change. What was once a roll-up is worth a second look.
After spending millions of dollars to build-out its financial management software system, United Capital Financial Advisers LLC is ready to unbundle it and sell it on the open market to non-United Capital-affiliated advisors.
The RIA and serial buyer, which manages about $15 billion, is poised to launch its white-label, purpose-built RIA software program, which will also serve as demonstration project for San Francisco-based SalesForce. See: Salesforce discloses upcoming RIA CRM product, cryptically and to some jeers.
United Capital has used Salesforce for some time. Salesforce launched its own special RIA-focused program a few days ago, and United Capital is one of its pilot users.
But the Newport Beach, Calif.-based firm is not quite ready to show its whole hand.
"We already have 1099 partners who are independent contractors using our process for financial life management, and they are having great success in terms of client response, productivity and growth," says Gail Graham, chief marketing officer at United Capital, in an email. "We'll continue to explore more ways to make the tools and training available to more firms and advisors we believe in engaging advisers in that discussion and design." See: Joe Duran explains United Capital's 100% revenue growth to $100 million since 2012 and the firm's complex plan to grow faster.
Extreme software
The result could be a180-degree shift in its business model from advisor to software vendor, says Alois Pirker, senior researcher for Aite Group of Boston, who cites precedents for such a strategy: Chicago-based MainStreet Investment Advisors LLC, which spun out Oranj, a B-to-B robo; or Orion Advisor Services LLC, the performance reporting software business of Eric Clarke.
"Sometimes the software takes over," he says.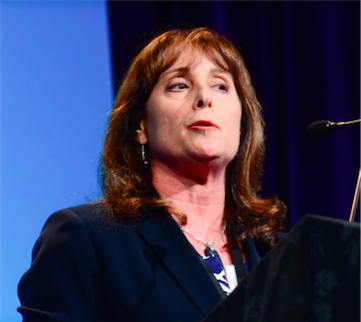 Deborah Fox: Their system is tied
to Salesforce, which is fine for
medium and large firms but some
smaller advisors won't want such a
complex CRM.
Graham seems fine with any eventuality that drives "exponential" growth.
"This is an all-in effort to maintain our position as an industry-shaper," she writes. "Everything we have built is fully integrated into our firm and we feel that we're on the cutting edge via our gamification strategies and overall delivery via the web, tablets, or mobile phone. We are working on exciting strategies and programs that will continue the exponential growth our firm has always enjoyed." See: Joe Duran inks deals with two top RIA executive talents after United Capital hits a 'roadblock'.
What separates United Capital's software from other automated financial planning plays like eMoney, MoneyGuidePro or Advicent Solutions, is the training and human involvement factors, says Pirker, that "allow advisors to have ongoing conversations with clients and it gives advisors a way to articulate value." See: How RIAs like Aspiriant and United Capital are working to put financial planning back at the center of financial planning firms.
Indeed, Graham says those advisors that use her firm's "Honest Conversations" program realize an 80% Net Promoter Score (a metric provided by Satmetrix Systems Inc.) on average. See: Joe Duran tries out novel financial planning strategy on himself and his wife.
"We think of ourselves as the ultimate design and delivery firm which is creating what investors need and the Net Promoter Scores supports our thinking," she adds.
Still, United Capital faces some steep challenges in selling its software to outside planners, says Deborah Fox, a San Diego-based financial advisor who also runs Fox Financial Planning Network, which helps advisors with practice management issues such as developing automated workflows and implementing technology,
and who is familiar with United Capital's program.
For example, it's possible that United Capital's tight ties to Salesforce could be a turnoff for smaller advisors.
"Their system is tied to Salesforce, which is fine for medium and large firms but some smaller advisors won't want such a complex CRM. They'd rather use something else. On top of that, there is going to be a relatively long training and implementation period for Salesforce with the moving parts. Smaller firms will balk at the cost of Salesforce because compared to others it may be too pricey." See: How one RIA's faith in Salesforce's sophistication led to cut-and-paste hell and a major rethinking.
But Michael Kitces, publisher of Nerd's Eye View, contends in an email [sent after original publication of this article] that Salesforce may not be a major impediment.
"I do completely agree that as a standalone CRM software solution for small advisors, Salesforce Financial Services Cloud won't be hospitable," he writes. "Frankly, Salesforce already wasn't hospitable to small advisors, which is why the industry surveys routinely show that Salesforce dominates amongst large firms and gets dominated in small firms that use Redtail, Wealthbox, their Outlook email, etc.
"But in the United Capital context, I don't think what they roll out is going to be merely an overlay for Salesforce, nor will it be priced like a mere overlay for Salesforce. To put it in context, we do a version of this TFPP model for XY Planning Network and our 200 advisors. The price point is $397/month and bundles CRM (and a lot of other tools and technology) into the package. And that's for small startup advisors serving young Gen X and Gen Y clients at a lower price point. There's room for United Capital to charge far more given their target advisor and clientele…"
Graham also responds: "To date, we've invested millions on the final mile to the consumer and digitizing every way we interact with them. We work with a lot of other partners in the industry — Envestnet Inc., MoneyGuidePro, Financeware, etc. in order to create one unified, powerful system that clients and advisors love. We have multiple exciting developments to announce this year. Stay tuned!"
United Capital has 168 advisors and its most recent ADV shows its assets at $14.3 billion.
Emotional rescue
The giant RIA, founded in 2005, put itself on the map by focusing on emotional side of finance. For instance, it developed Honest Conversations, a game of sorts that includes color-coded cards centered on fears, commitments and happiness. Its Money Mind Analyzer is aimed at helping clients crystallize their financial frustrations and clarify the role emotions play in finance.
Other aids toward that end include the Guidebook and the Money Code. See: Joe Duran hits The New York Times best-seller list with 'The Money Code' and is feeding his big RIA with the leads.
Fox says the firm intends to take its entire financial behavior and planning process and lease that system to advisors, a concept she finds appealing.
"Financial behavior is what Joe Duran is very passionate about," Fox says. "I don't disagree that it's been a real missing piece in planning in general. Advisors focus more on the numbers and financial behavior has proven to be the most important piece of the planning. They really championed walking clients through the entire process," she says. See: United Capital looks to attract divorcees with new acquisition.
The advisor is in
Fox also says that taking the typical analytical advisor and arming them with more emotional conversations is important.
"This is a very touchy and feely process and those who are more analytical may dismiss using this. But once they understand the types of conversations this program encourages they may consider it. The point is every firm should have one advisor who would enjoy having these types of conversations."
Graham declines to discuss the price of this new package. Fox says she doesn't know how UC will charge advisors but understands there will likely be an annual subscription fee.
"United Capital is investing a lot to get this up and running. They're going to be training the firms and helping them to implement it off site," Fox says. "I think the process itself is fantastic and they've spent a lot of time and money developing it and they've done an excellent job. The real positives are that the firms want to ramp up their offering on the behavioral side and don't have to reinvent the wheel."
Game on
Stephanie Bogan: It's the totality of
their experience that's so incredible —
it warrants serious consideration
Industry observers have lauded United Capital's financial planning process for years, says Stephanie Bogan, a practice management expert who used to work at United Capital. See: Stephanie Bogan leaves United Capital for Costa Rica.
"This would be great for consumers. Enough scale would make up for proprietary gains. When you have something as innovative and valuable as Honest Conversations — actually it's the totality of their experience that's so incredible — it warrants serious consideration."
Fox adds that the package serves as an ambassador to future prospects United Capital may want to purchase — a good way for them to date a firm instead of marrying one.
"It's a process that will zero in on a client's behavior and use gamification and that's proven to be very effective," Fox says. "I think the process itself is fantastic and they spent a lot of time and money developing this system and they've done an excellent job. See: The buzz at RIA event in San Diego was how to get buzzed, dole out buzzes as inducement to automate practices.
New York-based Focus Financial Partners LLC. with its Focus Connections, and Chicago-based HighTower Advisors LLC have similar programs for dating before marriage.
Kitces wrote a piece on the concept of a turnkey financial planning platform in 2012.
---
---
Mentioned in this article:
Aite Group
Consulting Firm
Top Executive: Frank Rizza
---
---
---