With Veo Village hive buzzing in background, Tom Nally rides herd on RIA 'Wild West' threats at vibrant LINC 2016
The laptop guys in another room won plaudits as the TD RIA custody chief counseled RIAs to embrace more practice audits and communicate more by story, less by Orwell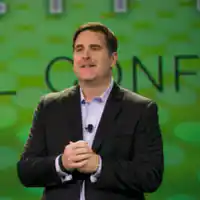 Tom Nally: The perception [is] that RIAs are operating in the Wild, Wild West. As a result, we need to take this issue off of the table.
---
Stephen Winks
February 9, 2016 — 7:28 PM
The Wild West outlaw analogy is more appropriate when applied to brokers who suddenly have to adapt to the advisory services business model to which there is much expressed acrimony more so than RIAs refining their advisory services business model/value proposition.. Both will be pressed to achieve professional standing as required by objective, non-negotiable fiduciary criteria grounded by statute.
SCW
Stephen Winks
---
---
Mentioned in this article:
---
---