Lisa Dolly is no-nonsense but far from rigid, according to people who have worked with her.
With 45-year Pershing veteran Ron DeCicco set to retire as CEO, observers predicted that the Jersey City, N,J.-based company would jump on a rare chance to infuse new blood to the C-suite.
Instead, Pershing LLC reported last week that it's promoting Lisa Dolly, a 25-year veteran who's spent her entire career at Pershing, to the top spot. Dolly starts her new role as CEO on Feb. 16. DeCicco will serve as an executive advisor over the next year, working with Dolly, Pershing's executive committee and clients.
So much for a fresh approach, opines one skeptical observer: "My experience with Pershing has been that most of the long-tenured natives were all cut from the same cloth." See: Suresh Kumar moves on to BNY Mellon and Pershing and NetX360 adjust to life without the maestro.
It's a cloth comes in one color and, although it may chafe, is industrial-strength — perhaps even bulletproof — the thinking goes about the old Donaldson, Lufkin & Jenrette unit sold to Bank of New York in 2003.
That impression is only bolstered by the fact that Dolly, 50, most recently held the position of keep-the-trains-on-time COO and formerly served as chief administrative officer overseeing a number of internal and operational functions.
The fact that Dolly, a Rutgers University graduate, has just 22 LinkedIn connections reinforces her old-school management aura.
Alois Pirker, analyst with the Aite Group, who has never met Dolly, suspects Pershing executives carefully choose a CEO who wouldn't make many waves.
"I think choosing her is a very steady course," he says. "They've been known for that."
Dolly declined to comment for this article.
Mentee speaks
Mark Tibergien, CEO of Pershing's custodian unit, Pershing Advisor Solutions, credits Dolly with effecting positive and measurable change.
"Advisory assets in all channels represented just 5% of the total when I joined eight years ago and today those assets are nearly 50% of the firm's $1.5 trillion in custody," he writes in an email. See: What headway Pershing's RIA unit is making after four years under Mark Tibergien.
Steve Dunlap, currently president of FolioDynamix, worked at Pershing from 2008 to 2013 where Dolly was his boss and mentor. He left Pershing for Cetera Financial Group where he worked with Pershing in a clearing and custody capacity. See: Ex-Lockwood CEO Steve Dunlap takes on role at FolioDynamix after being a customer with a bone to pick.
Dunlap has a contrarian perspective about his mentor: Even though Dolly has been at Pershing for more than two decades, she thinks like an outsider.
"She's very forward-thinking. If they really wanted to go completely different, they'd get an external hire, but if you are going to choose an internal person, Lisa is the best person there. She's willing to look at things differently. She keeps asking questions and poking at things. She's always kind of learning. I like that about her. She doesn't suffer fools. She's also not very rigid, but she's no-nonsense." See: Pershing clarifies how it's the un-Schwab and a far-flung crowd pours in to South Florida.
Block and tackle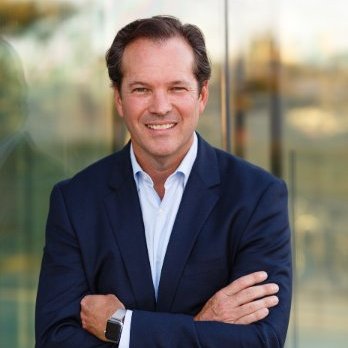 Dunlap continues: "She is very strategic business person who works very closely with me and our advisory solutions group, has been one of our biggest supporters in terms of providing people, technical and financial resources to help us grow and is extraordinary collaborative. She has worked in a variety of leadership roles throughout the company including head of Lockwood, and has been key to our transformation of one of the leading advisory solutions providers across the globe, not just in the United States. She has been a strong advocate and example of the power of diversity and the reason why in spite of uncertain times, the business continues to experience year over year growth." See: After bringing in $500 million in first year, breakaway Lockwood execs set sights on bigger growth.
Dolly's powers of innovation will certainly be put to the test in her new role, Pirker says.
He adds: "I think time is of the essence and change is happening as we speak. Asset levels aren't working in our favor. With all of the regulatory change and DOL rule and client-facing demands, it is a challenging market. Certainly clearing firms are kept on their toes and need to keep innovating and pushing, and I think that will be an important part of her position." See: Two Broker-dealers pick Pershing for hybrid tech after HybridOne comparison [part two of three in a series].
Love, humor and diversity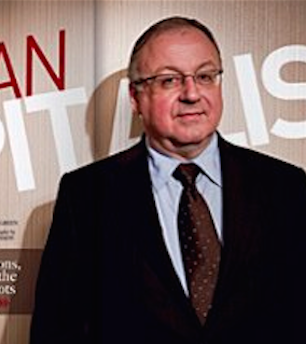 Meeting challenges is what Dolly is all about, Tibergien says, in an email.
"When people in Pershing describe Lisa they say she gets things done, doesn't take herself seriously, has a good sense of humor and a love of engaging with both employees and clients, thinks and acts strategically and is incredibly supportive. She also has been the catalyst for building a very diverse culture and an example for other women in an industry that has not always recognized the power of inclusion. Further, she is not an autocrat, but a collaborative, thoughtful leader who never underestimates anyone and, as a result, always makes us better." See: Why two women advisors broke two unwritten breakaway rules en route to taking $500 million to a $3-billion RIA.
Brian Shea, BNY Mellon vice chairman and CEO of Investment Services, seconds Tibergien's sentiments. "We've selected a very capable and committed leader at a time when Pershing is in a strong position. For the past three years, Lisa has been an exemplary chief operating officer and in her new role as Pershing's CEO, I am confident that she will lead the company to continued success," he said in a statement.
Both sides now
Dunlap says that Dolly's success is a result of her ability to get results, combining modern management skills with 25 years worth of observation of the Pershing 'sausage making' machine.
"For someone who has been there that long, she's still creative. She's been in sales, and run operations. I think she spent some time in product too. She's been on all sides of the house. She's seen how the sausage is made. They could have brought someone from the outside to shake things up but Pershing makes money doing things extraordinary well. When I was at Cetera, I called her and we were talking about hybrid RIAs and she's really interested in that space. I was cooking up some crazy idea and she was willing to try something new. She's up for looking at things with a different lens." See: Pershing and BNY Mellon unveil a unified, 'dream' RIA and bank custody unit.
Dolly's resume includes stints as chairwoman of the Securities Industry and Financial Markets Association's Operations and Technology Steering Committee and serving on cross-industry committees with DTCC. Dolly volunteers her time with the 30% Club, which promotes gender diversity in corporations, mentoring aspiring women professionals.
---
---
Mentioned in this article:
Aite Group
Consulting Firm
Top Executive: Frank Rizza
---
---
---
Maggie
February 9, 2016 — 3:43 PM
I am confident that Lisa Dolly will do a great job, continue to lead us through challenging waters. I have a high level of confidence in her abilities, work ethic and intellect. She is a leader and has proven herself through hard work, dedication and measurable results. I look forward to supporting her and our clients and am proud that Pershing has chosen her for this leadership role.
Steve Dunlap
February 9, 2016 — 5:07 PM
Congratulations, Lisa. Well deserved and I know you'll have much success.
Mark Tibergien
February 10, 2016 — 10:49 AM
The first part of your headline is a bit unfair considering how both our employees and clients feel about Lisa as an effective leader with great experiences, energy and perspective. But most of your story validates why we are excited about this orderly and planned transition to someone who has clearly earned the job of CEO. That said, I always find it interesting that those with the most negative and sour view tend to go unidentified as the source of the comment (e.g. "cut from the same cloth") — I would expect such critics to have bigger cajones than to speak off the record as if they were a credible source of opinion. Had they been more informed, they would find that there is something compelling about having another senior leader being more steak than sizzle.