Jud Bergman: The biggest thing was the repricing due to the WMS client. That's the biggest single factor.
Lisa's Note: As a reformed steel industry reporter, I've covered the most contentious earnings calls. I was reporting on Bethlehem Steel and U.S. Steel when each firm was buried in bankruptcy, steel mills were shuttering their doors and the companies' stock prices had bottomed out. On these contentious earnings call, analysts held back no punches. Listening to a call with a curmudgeon steel analyst who was happy to throw the CEO under the bus was pretty much the same conversation I'd have with steel workers who were also convinced the blame lay solely on the CEO shoulders. In 2006, when I began covering financial firms, it was clear that financial analysts were more inclined to walk on eggshells, err toward polite questions and generally affect obsequious behavior. But last week's call with Envestnet was reminiscent of my steel coverage days. With Envestnet shares in the toilet and a recent spate of strained conversations, Envestnet chairman Judson Bergman was on the hot seat. See: This time Envestnet plays most cards face up as analysts press again for cogent Yodlee deal rationalization. Analysts asked him the same question repeatedly trying to make sense why a change with a major Envestnet client that is leading to revenue loss. Bergman kept answering the questions but not to analysts' satisfaction and they kept right on asking.
Analysts hailed down pointy questions on Envestnet Inc. executives last Thursday at the outsourcer's earnings conference call, quizzing them relentlessly about loss of revenue from a major client.
The stage was set for tension after the Chicago-based firm's share price had fallen to its current level of about $21. At this time last year, shares were closer to $55. The apparent culprit is its purchase of Yodlee for $550 million. Envestnet's current market capitalization is closer $760 million.
The Yodlee deal was so incomprehensible to analysts that the last time Envestnet had a quarterly call, it had to be repeated – albeit not for public consumption.
This time, low projections for revenue in the first quarter were top-of-mind issue but more were to come — riling up analysts covering the call . The firm estimated asset-under-administration growth of 1% to 3%, prompting a query from Chris Shutler of William Blair & Co. LLC.
'What's going on?'
"...It just seems to me like the guidance for the first quarter — in particular on the AUMA side — seems low. So am I missing something, or is it redemption rates? What's going on there?"
Lower revenue was the culprit, replied Envestnet chairman and CEO Judson Bergman, due to a major client transitioning to a less-expensive Envestnet offering, which meant lower fees for the firm — even though Envestnet ended up with more assets.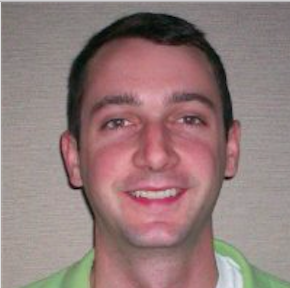 Patrick O'Shaughnessy: Are there some other
factors involved in that as well?
Because that's a pretty big drop.

Shutler pressed for more details and, although Bergman elaborated, he did not name the client during the call.
"It was a transition of a client relationship, so there was one side of a large financial institution that we were serving. And we converted that business from one side to the other side of the business," Bergman said. "And the side that we had before took more of an in-house approach than the outsourced solution that we were providing. But there was a broker-dealer subsidiary that adopted the full platform. But very different fee rates on that."
A still-puzzled Shutler finally said: "OK, maybe we can follow up offline, but I mean — so did you essentially lose the client? Is that what the issue is?"
Bergman answered: "Well, there was a transition of a client, a [Wealth Management Solutions] client, that went from essentially gross revenue to essentially net revenue as part of that transition."
Bank trouble
Envestnet executives declined to clear up the mystery in response to a reporter's query after the call. But the client appears to be a bank.
In 2013, Envestnet purchased the Wealth Management Solutions business from Prudential for $10 million. Envestnet works with 28 of the 50 leading banks. An industry observer explained that what appears to have happened is one of the banks changed its pricing structure in a way that is less profitable for Envestnet. For instance, it appears that the bank was likely using Envestnet's separately managed account or unified managed account program. In those programs, Envestnet gains numerous types of revenues for management fees and the bank's assets fall in the assets under management category.
The industry observer suspects the bank in question decided to handle its own investments and is now only using Envestnet for its technology. That translates to lower revenues to Envestnet because the fees are lower and the bank becomes an AUA client. The AUA clients are less profitable for the firm. See: Can the new Envestnet-Tamarac Godzilla take on the Advent-Black Diamond King Kong?.
"What happens is the bank gets so big they decide it makes more sense to go to an investment manager directly and negotiate their own fees. Now, when you've got legacy clients converting the model they're losing the asset management revenue," the observer, who is very familiar with Envestnet, said.
Envestnet has seen its stock drop dramatically since the purchase of Yodlee Inc. last August. See: Envestnet buys Yodlee and its treasure trove of 'permissioned' data by selling its vision of the future of financial advice. The company announced Thursday that it is authorizing repurchase of up to 2 million shares of its 35-million outstanding shares of common stock.
Recently, LPL Financial made a similar move, buying back $250 million of its own shares in December and January to prop up its share price. The opposite result occurred. See: Goldman Sachs and Wells Fargo analysts ask unobsequious questions as LPL shares fall below 2005 private equity levels and Mark Casady pleads the 'Spanish Inquisition' defense.
'Pretty big drop'
But there were some bright spots for Envestnet during the conference call. It appears that the firm will be able to start cross-selling its Yodlee and Envestnet services by the end of April. Yodlee services may be delivered to advisors as soon as this summer.
"The very first of these is the cross-sell of Yodlee's core capabilities into our advisor base," Bergman explained. "We expect that the integration of that capability will be fully functional by the end of April, in line for our May Advisor Summit, May 15 through May 18. And we expect that we will be able to take business as soon as mid-May, and we expect that the first engagements will happen in the second half of this year." See: A long-form explanation of why — Wall Street be damned — Envestnet's purchase of Yodlee might make sense.
But analysts couldn't seem to lay off questions about the loss of revenue from the mystery major client.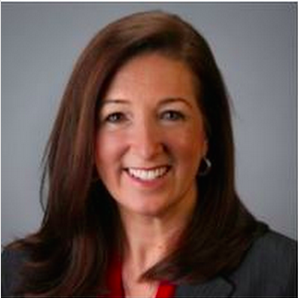 Lori Hardwick is missed, but the
firm's bench remains deep and strong,
Bergman said on the call.
"I want to dig in a little bit further into some of the pricing compression that you are guiding towards on the AUMA revenues, said Patrick J. O'Shaughnessy of Raymond James & Associates Inc., about halfway into the hour-long call.
"The midpoint of your first quarter guidance would imply about a 14% quarter-over-quarter decline in your fee rates there. How much of that is due to this repricing of this one contract? How much of it is due to maybe some of the big conversions that you brought on during the fourth quarter coming around at lower price points? Or are there some other factors involved in that as well? Because that's a pretty big drop."
'Biggest single factor'
Bergman reiterated that the biggest factor was that one client that changed its structure.
"Yeah. The biggest drop was the restructuring of the WMS client, which went from predominantly gross revenue having to do with separately managed accounts to predominantly net revenue having to do with assets under administration; and some reporting and some [Advisors Portfolio Manager] assets. So the gross effect was of course bigger than the net effect was. And then that's the biggest single factor…. But the biggest thing was the repricing due to the WMS client. That's the biggest single factor."
O'Shaughnessy was unsatisfied, still puzzled about how one client could cause that much of an impact.
"And that was a big enough client in terms of percentage of your total revenue to really move the needle that much?"
Bergman said: "Yes. If you back in, if you look at what Pete [H. D'Arrigo, chief financial officer]'s breakout of WMS from the time of announcement to where we're expecting Q3, that's another way — that delta will give you the gross differential right there.
Not distressed enough
Envestnet has famously built its revenues by rolling up businesses, but on the call, Bergman hinted that his firm is taking a break from making acquisitions.
"The competitive environment is one where we have the opportunity to look at a lot what's in the space. There does seem to be an increase in valuations that make it harder to hit the required rate of return for us because we're very disciplined in terms of our consolidating transactions. We don't expect any strategic — significant strategic activity over the near or intermediate term." See: With FundQuest off its plate, Envestnet is ready for a helping of new deals.
He continued: "We do not see any sign of distress in any of the competitors, at least not yet. As tough as this market seems, it's only down some 10%, 11% from its highs, and it's kind of maybe not even quite that. So we don't see any real distressed properties. And as long it's staying at these levels or around, I don't really expect that we will."
Losing Lori Hardwick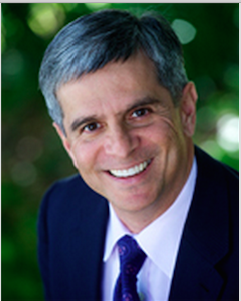 Anil Anora: I feel like we
had a strong year in terms
of customers, users subscription revenue growth.

O'Shaughnessy also quizzed Bergman about fallout relating to Envestnet's losing longtime executive Lori Hardwick. See: Completing matriarchal coup, Pershing raids Envestnet's top drawer to grab Lori Hardwick, whom many thought unpoachable.
"How is the depth of talent bench that you feel you have there? Lori Hardwick obviously was, I think, a very key contributor to the company, and unfortunately she left us last quarter. Hoping you can just kind of talk about how you feel the strength of the bench is at Envestnet," O'Shaughnessy said.
"We're sorry to see anybody like Lori, talented, go. She went on to a great opportunity and we wish her well. We've got very strong leadership in our business units. Bill Crager, who is the president of the company runs the Envestnet business unit; Anil Arora, our vice chairman, chief executive of the Yodlee business unit; Stuart DePina, who runs the Tamarac business unit; and we've got very strong executive talent and we feel that people are going to come and look our way, and it's going to be our responsibility and our opportunity to keep our best people, and we expect to do that." See: How it is that the new, new thing in financial advice is an old, old thing retreaded and vastly improved.
The upside
Firm leaders also tried to paint a positive note about its progress with integrating Yodlee.
Arora, vice chairman and CEO of Envestnet/Yodlee, spent time updating analysts on the Yodlee transition saying there are more than 950 customers at Envestnet/Yodlee driving about 21.3 million paid users. More than 500 are financial customers and less than 450 are Yodlee Interactive, or what the firm describes as internet innovators. See: A long-form explanation of why — Wall Street be damned — Envestnet's purchase of Yodlee might make sense.
"Now, this is spread across 15-plus countries. International has been roughly about 15% or so of our revenues. And I did want to build on one of the questions that came up earlier, which is when you look at it holistically, our customer base grew very nicely last year from about 800-million plus to about 950-million plus customers for the full year, and that's part of what's driving our full-year subscription revenue growth which is 87% of our revenues, and that grew by 24%," Arora said.
Arora concluded: "So I feel like we had a strong year in terms of customers, users subscription revenue growth."
He also offered that the firm signed three new top 10 wealth management enterprise customers.
---
---
Mentioned in this article:
---
---
---
Stephen Winks
The range and scale of Envestnet's advisory services is impressive, yet next generation competitors will more heavily utilize technology and their algorithms will be more transparent (Regulation AT).. Thus great downward pressure on pricing, "investor results" and the depth and breadth of values addressed and managed. The free market is a great leveler.
SCW