Susan Theder may be that final feminine piece of the puzzle in Lightyear-izing Advisor Group
Brooke's Note: Resolved: The future of wealth management does not include Wall Street culture. One of its behavioral tics is unhealthy macho behavior, which is mostly perpetrated, unsurprisingly, by men. Donald Marron, former CEO of Paine Webber and now owner of Lightyear, which will soon own AIG Advisor Network, knows this evident — but largely unspoken — fact of life. His knowledge is evident in the female makeup of the management team of Advisor Network. It was part of his formula at Cetera. It worked then and it may well work again — especially because Susan Theder and Valerie Brown are exceptional women.
Valerie Brown made this key hire once before — and it worked out exceptionally well.
The executive chairman of AIG Advisor Group-elect, who will take over upon the completion that firm's purchase by New York private equity firm Lightyear Capital LLC, is hiring Susan Theder away from Cetera Financial Group to fill a newly created position of chief marketing officer, according to sources that declined to be named. See: Why Lightyear's purchase of AIG Advisor Group isn't a Cetera-type fixer-upper case and how Donald Marron will respond accordingly.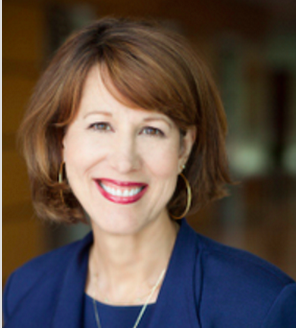 Theder has already resigned her position at Cetera, according to the sources. The El Segundo, Calif.-based firm has been losing executives steadily as it went through the crucible of being owned by REIT-maker RCS. See: What the Cetera takeover means and why the non-RIA, product-through-the-pipe direction in the hands of a hard-hitter is an eyebrow raiser.
Susan Theder, Valerie Brown, AIG and Cetera have all declined to comment as of publication of this article.
'Best CMO'
Another Cetera alumnus prominently reemerging is Jon Frojen. He left Cetera's CFO spot in July 2014 and was named chief financial officer of Newport Beach, Calif.-based United Capital United Capital Financial Advisers in January.
Theder's difference-making potential cannot be overstated, according to Barnaby Grist, chairman of ETF.com.
"She's far and away the best CMO I've seen in the industry — both in the broker-dealer and the RIA industry," he says. "What really comes through is that she get advisors and what she do for clients. They feel it and they respond to it." See: Barnaby Grist is leaving Schwab and Jon Beatty is stepping up.
In taking on the CMO position at Phoenix, Ariz.-based AIG Advisor Group, Theder will be tackling another monumental marketing challenge: The IBDs under the AIG umbrella include 5,200 independent advisors and $160 billion in client assets under administration. See: Cetera Financial shores up its technology as it prepares to take on LPL for big hybrid RIAs.
She will need to build up the new brand — Advisor Group— manage the sub-brands of individual IBDs and help advisors sell themselves in a market that is in a state of rapid flux. See: AIG's Advisor Group introduces a 100%-payout for big RIAs as part of a massive revamp of its fee-based platform.
Theder overcame these kinds of challenges at Cetera, Grist says, in part with her ability to take on Brown intellectually.
"Both of them are strong people who stand their ground," he says. "But they both listen well." See: Making sense of Steve Dunlap stepping into Barnaby Grist's 'big shoes' as Cetera's RIA czar.
Good vibrations
Getting the band back together is a natural move, according to Bill Butterfield, senior analyst of wealth management at Aite Group.
"I think it is natural to want to work with people that one has had a good experience with," he writes in an email. "I would assume this is the case with Valerie and Susan joining forces again. Both have a tremendous amount of experience and solid reputations in this space, which I think will be a positive development for AIG Advisor Group going forward. I think this will help solidify the brand as far as current/prospective advisors are concerned and should help with retention and attracting other advisors."
Grist says three big things jumped out at him about Theder's time at Cetera. One was her development-from-scratch of a program called Connect-the-Client. It was a Vestorly cloud-based program of creating easy-to-grab content that ranged from pie recipes to financial articles. See: Vestorly makes play for RIA browsers with $4.1 million of VC funding — tiptoeing past prowling issue.
The program was adopted by 20% of Cetera advisors within a year but, he adds, advisors paid for it.
Another Theder move was to make much better use of analytics. The company became conscious of who was clicking on its website, which created valuable recruiting intelligence.
The women
On a macro level, Grist credits Theder with dealing with the dog's breakfast of ugly monikers like PrimeVest and Multi-Financial and making them all Cetera. "She determined which brands to bundle and unbundle." See: Cetera spends millions on rebalancing software to make its reps more RIA-like.
Though the addition of Theder has a element of déjà vu to it, its also has progressive lilt in that it creates a triumvirate of women eventually running the AIG Advisor Network show — that includes Brown and existing CEO, Erica McGinnis. See: As a second woman executive exits Cetera, a third one gets a bigger title.
Such a matriarchy puts Lightyear's new IBD network ahead of the curve in breaking through glass ceilings, Butterfield says.
"I think it is great that three women will be running the show. The industry needs more women and minorities frankly, and I think this is a great development. We will see more women and minorities holding top positions at firms in the near future."
---
Related Moves
December 20, 2021 – 11:59 PM
---
November 29, 2018 – 11:54 PM
---
---
Mentioned in this article:
Aite Group
Consulting Firm
Top Executive: Frank Rizza
---
---
---