Margaret Hartigan: We are now in the next phase which is identifying and onboarding our first customers.
Brooke's Note: Can Pershing become robotically relevant? Can NextCapital hobnob its way to success by focusing on giants by convincing them it can disrupt the disrupters by beating them to the robo disruption? All that and more is contained in this article, which involved navigating a thicket of jargon that we translated as best we could into English.
Pershing Advisor Solutions LLC has signed on a second robo partner and will soon add a third one in its quest for elusive quarry — a robo deliverable.
The RIA unit of the Pershing LLC, hence BNY Mellon, today announced that it's won NextCapital as an RIA custodial client and maybe a business partner, at least so far as sharing their giant RIA clients.
The Jersey City, N.J.-based custodian is also looking to get a robo tool out the door for its RIA clients. To that end, last year it announced a partnership with virtual unknown: New York-based Marstone Inc. See: At INSITE in Orlando, Pershing outs its robo-religious conversion complete with open API store, Silicon Valley and India skunkworks, Marstone robo deal and unabashed digi-speak.
Eight months later, Pershing and Marstone are still working to make the advice robotics suitable for its RIA clients, according to Ben Harrison, managing director and head of business development & relationship management at Pershing Advisor Solutions.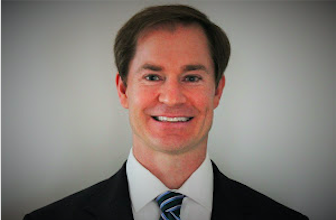 "There are quite a few moving parts to integrate, but Marstone will be ready for prime time soon, and the second one will follow as soon as we consummate the agreement with them," he writes in an email.
Long, hard road
But Harrison acknowledges that it hasn't been an easy process.
"As for the 'robo-advisor' model, we are developing an integrated solution with two providers currently and are in the process of integrating both of these solutions. The idea is not to offer a direct to market platform ourselves, but to enable our advisory clients to extend their reach with a digital enhancement of their own brand."
Marstone founder and CEO Margaret Hartigan says her firm is making progress with the Pershing integration. "This has been an exceptional collaboration and we are now in the next phase which is identifying and on-boarding our first customers …. It's a wonderful enterprise solution," she writes in an email.
As for the other custodians, TD Ameritrade has ties with Jemstep Inc., Trizic Inc. and Oranj;
Schwab Advisor Services has its own robo and Fidelity Clearing & Custody Solutions is working hard on its version and has done multiple field trials with its RIAs using Betterment. See: With RIAs deliberately not in mind, Fidelity Investments launches Fidelity Go, a robo-advisor with the human touch of Vince Gubitosi.
Pershing will not use NextCapital as its robo-for-RIAs. CEO Mark Tibergien describes the NextCapital deal as "all about" a robo partnership.
"The Pershing-NextCapital agreement is all about ushering our clients into the age of digital wealth management," he said in a statement. "This integration with NextCapital is consistent with our ongoing strategy to digitally enable advisors and institutions that custody with Pershing Advisor Solutions." See: Schwab, Fidelity and Pershing custody chiefs square off in Vegas but not before a private meeting in San Francisco.
Harrison maintains that the NextCapital arrangement is mostly about providing custody to clients without a custodian. Pershing does not, however, foresee NextCapital becoming a close integration partner like Marstone. NextCapital will, however, be available at a discount to any Pershing RIAs that might be interested.
Pershing Advisor Solutions is working hard to establish itself as the custodian of choice for robo-advisors after winning accounts from Redwood, Calif.-based Personal Capital Advisors Corp. and Motif Investing of Rancho Cordova, Calif.
Upstart custodian Apex Clearing Corp. of Dallas has commanded the larger, better known robo brands like Betterment Inc. and Wealthfront Inc.. See: With robo-advisors on the rise, robo custodian Apex is rising with them, a diamond mined from the rubble of the Penson Worldwide debacle.
Foregger would not offer specifics on the discounts his firm offers Pershing RIAs. But he did say his firm is integrating its technology with Pershing's NetX360 platform — albeit more of a generic integration.
"NextCapital represents another example of the new model advisor that we are serving as custodian, just as we do with Personal Capital, Motif and others," he says. See: Almost lost in the robo shuffle, Personal Capital, in its 'special category,' is winning as told by an overlooked metric: revenues.
$22 million to burn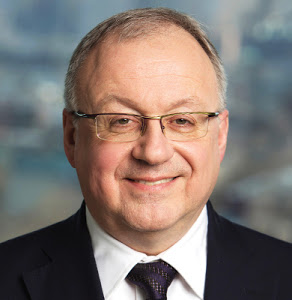 In December, NextCapital announced it had nearly quadrupled its seed capital from the $6 million it raised in its first round in 2014, gaining an additional $16 million for a total of $22 million. What stood out at the time was that the money came largely from non-VC companies like AllianceBernstein LP and Manulife, the giant Canadian insurer that owns John Hancock Financial of Boston.
NextCapital's predecessor company, BusinessLogic, was founded in 1996, based on an absorbed subsidiary that Foregger, in effect, once more co-founded in 2014 with three partners. NextCapital's other shareholders include Route 66 Ventures of Alexandria, Va.; Transamerica Ventures of San Francisco; Russell Investments of Tacoma, Wash.; FinTech Collective in New York; Rt. 66 Ventures of Alexandria, Va.; Kelvingrove Partners LLC of New York; and (Burlington) Vermont Seed Capital Fund. See: NextCapital raises $16 million as its founder goes where Financial Engines' 401(k) robo strategy didn't.
This latest announcement is part of the continuing effort by NextCapital to rub shoulders with giants in hopes that some of their giant assets rub off. With Pershing as its custodian, NextCapital will indeed gain access to Pershing's largest RIAs, says William Boland, senior analyst with Aite Group. What's more, it can now break out of the 401(k) business and go after non-retirement assets for the first time.
"This gives NextCapital a lot more exposure. All of a sudden, it's not just NextCapital. This is the segue into another opportunity," he says. "In recent years, NextCapital has made a point to have digital advice tools and technology partnerships within the 401(k) side. There is additional potential. They've made it a point to partner with large institutions. By partnering with these large institutions, NextCapital can reach plan advisors and facilitate advice in 401(k) plans and anticipate rollovers and things like that. "
Bigger the better
In launching a retail unit, NextCapital is starting from scratch — it has no assets under management, according to its ADV. The firm does have 401(k) clients, but Foregger declined to list those clients' combined assets. He notes that when a customer uses NextCapital, it doesn't get counted as AUM. Russell Investments and Transamerica are using the company's digital platform for 401(k)s. The recordkeepers for the 401(k) assets have been Schwab, SunGard Relius and SunGard Omni.
Rather then becoming a Wall Street disrupter like New York-based Betterment Inc. or Wealthfront Inc. of Redwood City, Calif., NextCapital hunts for big game and Foregger hopes that providing a one-page view of retail and 401(k) assets will give his firm an edge over the competition. Another edge NextCapital has is its ability to allow advisors to see held-away assets in a Mint.com-like fashion.
"We're not focused on smaller RIAs. We're focused on large financial firms — the top 50 that have or are looking to get large digital scale. You can have a trillion- dollar institution that has a large RIA arm. We're looking at partners that have $5 billion, $10 billion or $20 billion in assets or more," Foregger says. See: NextCapital raises $16 million as its founder goes where Financial Engines' 401(k) robo strategy didn't.
NextCapital plans to add to custodians to its current roster of one in the near future. In the meantime, Foregger says his Pershing is a good fit.
"For NextCapital this is strategic because now we can expand from the defined contribution space to the retail space for the first time. We think we can help firms grow more rapidly." See: With robo-advisors on the rise, robo custodian Apex is rising with them, a diamond mined from the rubble of the Penson Worldwide debacle.
---
---
Mentioned in this article:
Aite Group
Consulting Firm
Top Executive: Frank Rizza
---
---
---
Bill Winterberg
February 25, 2016 — 8:31 PM
According to this chart, there are 35 firms in the U.S. that have over $5 billion.
http://data.investmentnews.com/ria/
anonymous
February 24, 2016 — 5:28 PM
$5, $10 and $20 Billion dollar firms. Shooting for the stars huh? Hope you have a big gun!! #destinedtofail
Brooke Southall
February 26, 2016 — 10:40 PM
Bill,
Your point is well taken about the size of the NextCapital fishing pond.
Brooke