.Bernie Clark: We're quite proud of that [$1 trillion].
Brooke's Note: The most enduring quality of the RIA business — when viewed as an industry — is how sliced, diced, atomized, fragmented and otherwise incohesive it is as an ever-shifting assembly of advice-mongering shopkeepers. In fact, RIAs are too scattered to count. See: How many RIAs are there? No, seriously, how many?. Yet another enduring feature of the business is how consolidated, elephantine and oligarchic the RIA custody business is. Even so, they still have a counting problem: Custodians are averse to breaking out their assets in custody and, even when they do, they muddy the amounts by blending them with non-RIA assets. So Lisa Shidler and I did a double take when Bernie Clark and Walt Bettinger seemed to not only reveal Schwab's RIA asset levels but let some cats out of competitors' bags as well. Also a bit startling was how Schwab leaders seemed to couch their presumed 25% market share as a slice of the pie to be preserved rather than augmented. The idea is that with the RIA business growing at 10%-plus annually, life is good for Schwab if it just maintains market share. As you'll see below, a Schwab spokesman takes issue with our reading of Bettinger's and Bernie's comments. But it does seem clear that Schwab's competitors are adding market share and so if the giant could arrest that trend, it would be a worthy business objective.
Charles Schwab & Co. wants us to know that it's good with its 25% market share and $1 trillion in RIA assets.
Top executives said as much Feb. 9 in its winter webcast with Wall Street analysts.
"Clearly we think that RIAs are going to continue to grow and that we are going to continue with our 25% market share — as large as the next two competitors added together — we are going to benefit from that trend line," said CEO Walt Bettinger in the interactive, hours-long webcast.
Schwab's head of the RIA division, Bernie Clark, was also on hand to reinforce the message that enough is as good as a feast, breaking down what he estimates is a $4 trillion to $4.5 trillion pie of investor assets divvied-up among Schwab and its fellow custodians.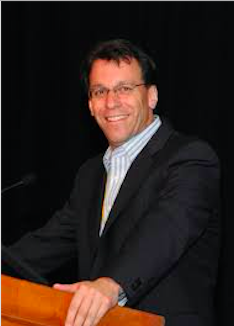 "As Walt mentioned today, that's landing us at about 25% market share, which is as large as our next two closest competitors. In fact, as you see our competitors stack up, we're twice the size of our next closest, they are twice the size of the competitor below them and they are twice the size of the competitor below them. Those are all the purpose-built platforms." See: 9 questions to ask Schwab execs when you buttonhole them in Boston at IMPACT 2015.
'Quite proud'
With his firm atop the custody pyramid with $1 trillion in assets, Clark ranks Fidelity Investments next at $500 billion, TD Ameritrade at $250 billion and Pershing trailing with $125 billion. However, a Pershing spokesperson takes issue with that amount, putting its assets at north of $160 billion.
With totals like these, it is understandable why Schwab might want to couch its market share challenge in defensive terms, according to Charles "Chip" Roame, managing partner of Tiburon [Calif.] Strategic Advisors
"Schwab wants to maintain its market share because this is a booming, profitable business," ­writes the management consultant and ex-Schwab employee in an email. "It is often the case that market leaders lose share in growing businesses not because they per se do anything wrong, just that many new competitors enter such businesses because the market is attractive. So maintaining its 25% share is a reasonable Schwab goal."
Schwab first touched $1 trillion as far back as 2013 and has been tenaciously holding on since then — despite difficulties in increasing those assets.
"We're quite proud of that $1 trillion and I joked [with other Schwab executives] through our conversations together about retaining that $1 trillion level and we certainly have and we continue to grow on top of it and that's meaningful," Clark said in the call.
Close second
"Specific to our custody business: we had 150 client wins last year; in addition our net new assets per advisor are more than double those of our next competitor," she writes in an email. "We're seeing unprecedented growth in the business, and we have a pipeline that has never been bigger, filled with large, complex deals. But our focus isn't on winning assets or market share, it's on delivering for both our current clients and our new clients and being a partner to them. We are investing in every facet of our business: our people, our technology and our products/solutions. And we do that because it enables us to help the firms we work with grow."
Pershing Advisor Solutions, headquartered in Jersey City, N.J., takes the stand that market-share growth is not its objective — because it is playing for small subset of the RIA market.
"Market share is a concept more relevant to retail based companies," says a Pershing spokesman in an email. "We are focused on serving only large, professionally managed advisory firms, which means that most of the advisors at the other custodians would not fit our profile. Our average advisory relationship is over $300 million, which is twice the average at some of our competitors. That said, we have grown from $40 billion in assets five years ago to over $160 billion today, and continue to experience double-digit growth." See: What about the 49ers, Palo Alto experiment and China led a $2.7 billion RIA to sell out, brand and all, to BNY Mellon.
Biggest winner
Schwab takes issue with idea that it is sitting pat on its custody dollars. When questioned further about Bettinger's comments about market share and whether the San Francisco giant is content with its piece of the pie, spokesman Rob Farmer was adamant that Schwab is certainly hoping to get more.
"Rather, the broader context of his comments were that the RIA space in particular is likely the greatest winner over time in terms of growth in our industry and has been for some time. And, he was making a point that, even if our market share stayed where it is, we benefit from what he believes is the continued strong growth in the RIA space," Farmer said. "Our share in that market is very strong today, and we certainly strive to expand it through steady improvements to our platforms and services."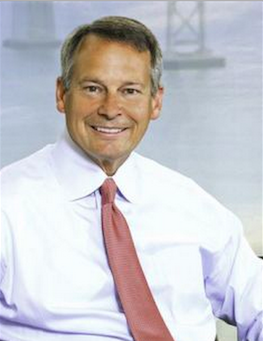 In particular, the spokesman pointed to Bettinger's comments in the business update, specifically: "We think that growth in the RIA space is going to continue to outpace virtually anywhere else in the industry."
But Schwab's hanging onto its market share is certainly a worthy goal in light of its smaller, hungrier competitors beating the bushes for new clients and trying to lure others away from the competition. See: The emerging asset custodians rake in small RIAs.
But TD's use of sales incentives is only one small factor.
"TD Ameritrade Institutional strives to help RIAs serve these investors by providing industry-leading technology, open access to a full array of investment options, excellent client service, solutions to improve business performance and more than a decade of staunch advocacy," says Joseph Giannone, a TD spokesman. "This value proposition has been well received by RIAs. We've been growing faster than the industry and we continue to capture market share." See: Once good for a few million, TD Ameritrade's foot-in-the-door strategy is starting to net billions.
The $12-billion goodbye
Indeed, sitting on that 25% market share won't be an easy task for Schwab, which first hit the $1 trillion-in-assets watermark at the end of 2013. See: Bernie Clark discloses that Schwab Advisor Services hit $1 trillion of assets — and why the order for commemorative T-shirts is still on hold.
Since then, the firm's assets have climbed as high as $1.1 trillion but were back down to $1 trillion at the end of 2015, in part a result of the weak stock market.
On the call, Clark candidly offered that Schwab Advisor Services got dinged last year when it lost a $12-billion client.
"If you look at our assets last year, not making an excuse for it, but we did have a relationship that we had managed out. It was about $12 billion, together we agreed to part. It was more of a money management-type relationship, very low in effect on revenue," he said.
Meanwhile, Bettinger was also upfront about how RIA custody is one of the few bright spots for Schwab amid contracting market share.
"I believe last year you saw OneSource AUM decline somewhere in the 10% range. We think that is likely to be an area under pressure, which is why we have strategies to do a replacement of that type of revenue," he said. See: As OneSource asset levels falter, Schwab slashes no-transaction-fee minimum to invest.
Mighty brand not enough
Bettinger identified profit margins in the asset management division as another source of revenue pressure, and clarified:
"By that I don't mean advisory services, but the asset management business will continue to see pricing pressure. So whether it is pricing for proprietary mutual funds we manage, index funds, [solvency capital requirement] funds, whatever it might be, I think you are just going to continue to see pressure on that which is where scale and volume will be critical." See: In a six-month-mark reality check, Walt Bettinger recasts Schwab's retail robo-advice as a 'tool' — but a handy one.
Bettinger emphasized that the firm can't and won't rely solely on the mighty Schwab brand name to single-handedly bring in or retain business.
"And then, lastly, maybe a controversial one to put up, but we are big believers that brand is not enough — that brand is more transient than ever before in our space. And by that what we're saying is companies will not be able to simply rely on the brand that they have built to drive organic growth. There is too much change." See: How Schwab's new 'owning it' advertisements position the firm to offer more advice — and how RIAs factored into the brand rethink.
---
---
Mentioned in this article:
---
---
---