Tom McCarthy: With this capability, advisors will no longer need traditional portfolio accounting systems anymore.
Brooke's Note: One subject that came up during my work on this article was whether Fidelity's announcement about WealthScape was an act of launching vaporware. True, the new ecosystem is still very much in development, and arguably still on the drawing board right now. Yet Joel Bruckenstein, whose conference, T3, was greatly bolstered by serving as the site for such a dramatic announcement, says Fidelity was plenty justified in giving the sneak peek. In fact, he says it helps vendors and RIAs most because it allows them to plan their own futures with greater knowledge of what a big dog is up to. He added that Fidelity also has a pretty good track record of doing what it says it'll do — partially attributable to being subject to fewer vicissitudes of the markets in accessing capital as the big private company that it is. Still, even Fidelity execs admit that some third-party makers of performance reporting software were less than pleased to hear that another custodian will compete head-on with them for business.
Fidelity Clearing & Custody is diving into the RIA software business as a producer of performance reporting.
The move is a cornerstone of the plan by Sanjiv Mirchandani, head of the unit, to make his Boston-based platform business more competitive in winning business from RIAs and IBDs. He is rolling out Total Advisor Platform, which will encompass both StreetScape and WealthCentral, now renamed WealthScape. See: After years of work to gain parity with Schwab RIA custody, Fidelity is ready to show fruits of its $250 million move to gain an edge.
In the current, soon-to-be-mothballed, WealthCentral circa 2008 version, Advent Software is the primary and hard-wired provider of performance reporting. Advent, owned by SS&C Technologies, is integral in that it allows views of held-away assets by means of its Advent Custodial Data product.
Bouncing Advent from such a coveted spot in Fidelity's software ecosystem and replacing it with a homegrown Fidelity product is part of an effort to create an au courant upgrade that's smooth, easy, effective and inexpensive — but which also helps advisors avoid becoming racked by confusing decisions.
"With this capability, advisors will no longer need traditional portfolio accounting systems anymore," says Tom McCarthy, head of the Total Advisor Platform that encompasses WealthScape, in a Florida interview. See: How tech vendors pierced the glare generated by Fidelity's uni-bundle to get their message in edgewise to 650 advisors at T3.
1,000-engineer march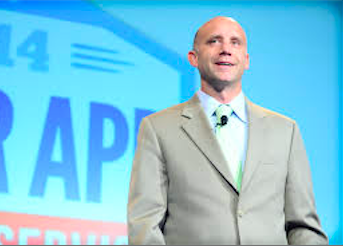 Eric Clarke: A one-size-fits-all is a
very difficult business model. Independent advisors
are independent for a reason.
But Eric Clarke, president of Orion Advisor Services LLC, says Fidelity is taking a gamble by betting on a closed approach to RIA software that has proved unsuccessful in the past.
Last week Schwab announced that Orion and Redtail Technology will be added to the mix. to Schwab Intelligent Integration.
McCarthy says his firm well aware of the challenge it faces.
"Over 200 to 300 of us are working on this project full time and it may eventually touch over 1,000 staffers at Fidelity, while taking up a substantial portion of our $2.5 billion annual technology budget," said McCarthy from the T3 conference in Orlando, Fla. "We started working on TAP with research in 2014, and after the acquisition of eMoney, put the project in high gear to take on the big issues of getting advisors 'future ready' for the coming demographic changes, as well to help advisors make sense of the ever-expanding number of new technology solutions."
Though Fidelity is building a proprietary system of the tightest imaginable integrations between eMoney and its currently nameless performance reporting software, it will hedge its bets by giving third parties room to maneuver in the new framework.
But workable integration with software made by third parties is also part of the plan — and in fact this TAP plan softens the wires.
Always be integrating
Still, McCarthy allows that Clarke is hardly alone in his skepticism about Fidelity competing as a maker of performance reporting software.
"That question came up quite a bit at T3," he says in a phone interview. "More vendors came up to me and said: How do I become part of the stack? Some said: 'Am I getting pushed to the side?' We told them: 'We'll always integrate.'"
Another question surrounding WealthScape is whether Fidelity will allow it to compete for RIAs on a level playing field. RIA custodians like Schwab Advisor Services with Schwab PortfolioCenter and TD Ameritrade, which owns iRebal, are known to cut sweetheart software deals with RIAs as loss leaders in winning and retaining lucrative asset custody business.
McCarthy assures that Fidelity will charge competitively for its product. "It will neither be the lowest cost one not the highest cost one. They will be priced competitively."
Nice price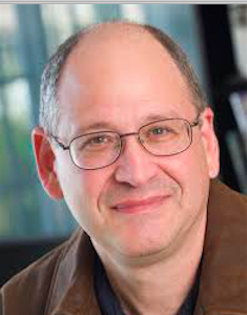 Joel Bruckenstein: I'm convinced Fidelity performance
reporting will be attractively priced.
Joel Bruckenstein says that third-party vendors are justified in their fears of getting lowballed by Fidelity.
"Plenty of RIA firms are paying $250,000 annual license fees to Black Diamond or Tamarac," he says. "I'm convinced [Fidelity performance reporting] will be attractively priced [relative to those kinds of price tags]."
He adds that the Fidelity eMoney and performance reporting combination, costs aside, may be exceptionally tempting to many advisors. What has changed, Bruckenstein explains, is that custodians are now the final keepers of cost basis information anyway. And a custodian can reconcile data on its own software in a highly timely and accurate way.
Yet, Kristin Petrick, spokeswoman for TD Ameritrade suggests that Fidelity is playing from behind on all of these efforts to integrate and create the dashboard effect of opening one screen for all accounts and applications.
"TD Ameritrade Institutional's Veo One dashboard is multicustodial and is already live," she writes in an email. "Advisors can view outside accounts through portfolio management systems like Orion and Black Diamond, which are integrated with our platform."
Bruckenstein says Fidelity may find ways to outshine TD Ameritrade but notes that TD has accomplished in RIA technology is impressive.
"In the minds of many independent advisors, TD's approach has been a big win for TD." He adds that it is likely TD's advances have done the most to pressure Fidelity into replacing WealthCentral in a timely fashion. See: Technology review: Fidelity's WealthCentral is solid and smart but still has seams.
Too much sharing?
What is less clear is just how Fidelity plans to fulfill its promise of making the software multicustodial. McCarthy allows that the ability to work with data flowing from other custodians won't begin to hit the front burner until at least 2017. The good news is that advisors will be able to invest to, thanks to eMoney, a financial planning benchmark. It'll also be able to eventually incorporate workflows to better automate their investing and practice management. Data from other custodians will also be available for billing and planning purposes.
Bruckenstein says that these WealthScape workflow incorporations could be an area where Fidelity gains an edge.
But it remains a stretch to say that an advisor can run their books of business, which are spread out across multiple custodians, simply by logging on to WealthScape, McCarthy allows.
"Straight-through processing through Schwab not in the cards," he says. "And is it the right thing to do? Is it the right option?" See: How I picked technology — from Black Diamond-in-SSG to Dudamobile — to use in my startup RIA.
The right option, Bruckenstein says, might be for advisors to consider consolidating to a single custodian — rather than get tangled up in multi-custodial software arrangements in the first place.
Justification?
"The more custodians, the larger your technology stack and the more complications and costs," he says. "Does the extra cost justify what you're getting?"
McCarthy says he can envision a time when an RIA will be able to generate an order file where trades are input into a trading system and executed at Schwab with minimal human intervention.
But can Fidelity really expect competitive custodians to supply it with RIA data?
Petrick says TD is not ready to go that far: "As far as providing data, we'll have to wait to respond until we have something to evaluate."
---
---
Mentioned in this article:
---
---
---