Schwab's grand plan to alleviate its 300-to-1 customer-to-advisor crunch gets indefinitely shelved
The San Francisco-based broker has also toned down its talk of branch expansion -- even as Fidelity, at 190 centers, gains on Schwab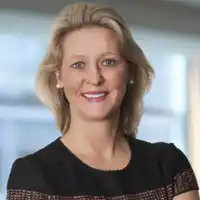 Terri Kallsen: Clients need you, they need to see you, they need to talk with you. So only 50% of our clients are currently in an assigned practice where they are getting that regular conversation.
---
Related Moves
---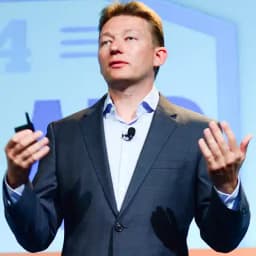 September 10, 2019 at 10:52 PM
---
July 24, 2019 at 12:53 AM
---
---
Mentioned in this article:
---
---
---
FC HAHAHA
February 16, 2016 — 9:19 PM
"Schwab will always be stuck in the middle of the market when it comes to advisors as they can't pay premium prices for talent and they have no organic growth engine. It has nothing to do with interest rates — it is their business model that doesn't allow them to pay top dollar for advisors."
— What hasn't been in the news is how many of the "Good to Great" advisors that were hired by all the Branch Managers with sales backgrounds (that have now left for Fidelity and other firms) who are leaving in droves. And with Schwab's push on having their FC's only sell the Schwab portfolios on the platform (Windhaven, SPC, Etc) to clients, many of the FC's who were building solid practices have left to places where there is less conflict of interest.
What Schwab will be left with is below average consultants and young kids out of college that cannot handle the needs of a true HNW client.
SELL SCHW
Agree with the comment above....
February 17, 2016 — 2:51 PM
My advice…..if you are a good advisor, care about clients, are passionate about growing a practice through relationships without a conflict of interest….stay away from the FC position at Schwab.
Also, I encourage RIA biz or anyone else to investigate Kallsen's ascent at Schwab after she was head of Schwab Private Client. It was a disastrous stint and they are still trying to recover. Word is, morale is low due to long hours, understaffing and another year of penny pinching at bonus time.
Remember Apple in the early 90's ? Riding the coat tails of a strong brand and only focusing on shareholder value? Miserable employees? Then Jobs returned and focused on the basics again. The problem is, Chuck probably won't come back and right the ship for a 3rd time.
Roy
February 19, 2016 — 11:05 PM
What is Schwab? Clearly, a firm unwilling to make the tradeoffs necessary to be great at something. Certainly not ready for DOL fiduciary rules and absolutely not a quality source of unbiased advice.
February 20, 2016 — 10:16 PM
In the short time that Kallsen has been at Schwab, she has quickly moved up the ranks.
Meanwhile, morale at the company is lower now than I have ever seen it.
This goal to increase FC headcount will never be achieved unless they address FC attrition.
The fact that they have to pay employees a healthy referral bonus to refer other people to work here should be a sign of the fact that it is currently NOT a good place to work.
They have an annual "Employee Engagement Survey" that most employees do not answer honestly due to the fear of retaliation from management.
Hopefully Bettinger realizes that Kallsen is the problem and not the solution and a change is made at the top.
Pacer's Fan
February 25, 2016 — 2:39 AM
Timing is everything. Kallsen joined Schwab as the leader of Portfolio Consulting in 2013. Given a +30% increase in the markets, SPC's blockbuster growth that year was not all that surprising to anyone paying attention. Unfortunately, the CEO, Walt Bettinger, was too busy counting his stock options to notice.
Kallsen's first order of business was to cut expenses. Advisor Support teams were cut from one assistant for every two advice practices to one support person for every four. Practice sizes went from an average of 170 households to well over 200. With less support and a growing number of clients, customer service has significantly declined.
Kallsen's second objective was to remove all legacy talent. At Schwab, history with the firm is a liability rather than a strength. Since her joining the firm, all four previous directors have either resigned or been laid off by Terry. Kallsen then replaced those leaders with other USAA personnel. Long time managers at Schwab were never considered for the internal promotions.
Leadership style at the firm has shifted from an empowered and self-motivated culture to a paternalistic micro-managing and down-right insulting environment. Leadership shows zero regard for employee concerns, opinions and suggestions. As a result, attrition in Portfolio Consulting has skyrocketed. Each month, there are far more resignations than new hires causing the few people left to pick up even more of the slack.
Kallsen did such a tremendous job destroying what was once a career destination (Portfolio Consulting) that they promoted her (twice). Terry went on to become the leader of the "300" local branches. Like a virus in a new host, Terry immediately realigned the branches and staff on a path for destruction.
Now, as the head of Investor Services, she is at it again. As Kallsen took on the new executive leadership role, tenured leaders began dropping like flies. Executives with 20+ year careers at Schwab have been leaving in droves. (Naureen Hasaan, Heather Lord, Kelly Keogh, Jim McCool, Trish Cox, John Clendenning…. just to name a few). That attrition at all levels will likely increase next month after corporate bonuses are paid.
In short, Kallsen is not only a terrible leader, her track record as a human is not much better.