Terri Kallsen: Clients need you, they need to see you, they need to talk with you. So only 50% of our clients are currently in an assigned practice where they are getting that regular conversation.
Brooke's Note: Talk to any RIA about what potential market threats loom and they'll tell you that it's hard to dismiss what the national RIAs are doing. High on that list is Schwab with its relentless pursuit of high-net-worth investors via national TV advertising. But ironically, Schwab is finding it far easier to win clients than to hire financial advisors to service them. By its own count, the ratio is 300 clients to one advisor. It appears that gap is destined to stay the same, or even widen. The problem is that Schwab needs more cash flow to finance additions. But it also needs more FA additions to generate more cash flow. To break out of that Catch-22, Schwab needs a hand from Janet Yellen — but she doesn't even return Chuck's calls. The waiting game on interest rates continues, not fun in a pretty deflationary environment of cheap oil and China on the blink.
Charles Schwab and Co.'s retail chief broke the news to Wall Street last week that uncooperative interest-rate gods are thwarting the firm's plan to add 200 branches and 1,800 financial advisors.
In a rousing July 2015 debut, Terri Kallsen was less reverent toward those deities as she revealed to Wall Street analysts that she'd oversee a long-awaited unfreezing of advisor growth and, further, to expect 3,000 advisors, up from 1,200, coming aboard annually, with a planned net of more than 400 advisors — not to mention the jump from 300 to 500 branches. See: Schwab's big reveal at its July update: Goal to hire 1,800 financial advisors and unpause branch expansion.
Now Kallsen is re-pegging the estimate to 80 to 100 a year and probably less than that this year. It was not clear whether those were net hires or hires. She says that Schwab's number of FCs dipped to 1,100.
Any big advance in advisor numbers hinges, she says, on interest rates. Schwab had bet rates would be in a rising mood after years of the Fed keeping them at virtually zero. Any such rise puts immensely more cash at the Schwab ready for hiring and other initiatives.
"Across Investor Services we are starting to hire second and third quarter," Kallsen told Wall Street analysts during the company's annual winter update last Tuesday, which was also broadcast online. "But we have to wait and see what happens. And so, if we see that we are not getting the interest rate lift that we had hoped for in June, then we probably would make different decisions around hiring in 2016. But we'll know more as time goes on."
Top-dollar talent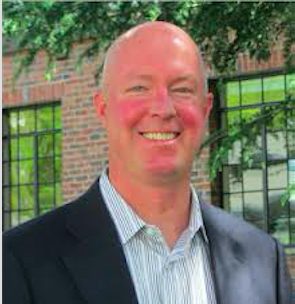 Tim Welsh: It has nothing to
do with interest rates — it
is their business model that doesn't
allow them to pay top dollar
for advisors.
But ill interest rate winds are just Schwab's reason-du-jour for its chronic structural problems in compensating talented financial advisors, says Timothy Welsh, founder of Nexus Strategy.
"Schwab will always be stuck in the middle of the market when it comes to advisors as they can't pay premium prices for talent and they have no organic growth engine. It has nothing to do with interest rates — it is their business model that doesn't allow them to pay top dollar for advisors."
To the contrary, Kallsen said on the call, her firm is able to recruit from competitors easily and compensation isn't a factor.
"We find that our external hires from many of our competitors want to join Schwab because of our trusted brand and because of our consultative sales process.
The way they are paid in terms of what their relationship is with client versus commissions or products is very attractive to many, many other FCs in the industry that want to grow with a firm they know they can grow with forever and do the right thing for the client," she said.
Welsh disagrees and points out that Schwab is plagued by not being the premier destination for a talented advisor. Nor has it found a way to train new advisors in sufficient mass.
"Growing an advisory force is extremely difficult to do," he says. "Not only do you have an approximate 12% attrition rate each year that you need to replace, but you also have a challenge if you are Schwab of peeling advisors away from other firms, since they don't have the mega-recruiting classes." See: Schwab eyes massive branch network expansion using independent operators.
Schwab spokesman Rob Farmer emphasized that the firm is still — in the big picture — on track with its giant branch growth program, though there are times when the growth may be slower than others. He also pointed out that Kallsen was careful not to specifically mention any exact numbers of new financial consultant hires.
"She didn't provide a specific number of FCs that would be hired or specific number of new branches, as those are both fluid figures that will depend to some degree on the environment and what we learn as we go through the process. At times it will be faster or slower. The strategy described in last year's presentation of expanding… financial consultants over a period of five to ten years has not changed," Farmer wrote in an email.
Expansion on hold
Kallsen says her firm intends to hire 16 new financial consultants in Washington D.C. this year.
"We have 1,100 financial consultants now. Our intention is to grow. I talked about the Washington D.C. and Charlotte [N.C.] area, and so we are going to test and learn. We have got a great what we call FC Academy… So each year we are hiring about 85 to 100 people right now that are going through a three-year program to eventually become one of our FCs," she said on Tuesday's call with analysts.
This amount underwhelmed one analyst on the call.
Rich Repetto, analyst – Sandler O'Neill said: So it is a very modest amount, 20 — about 20 on 1,100 —
Terri Kallsen: Yes.
Repetto: — on FC. How about in the whole Investor Services, how is the headcount?
Kallsen explained that Schwab is also hoping to hire about 20 to 30 financial consultant assistants to help give high-throughput advisors more bandwidth.
"So we are adding FCs, but we are also adding another role called the FCA, and this is a financial consultant assistant for our top FCs today. And we will be adding another 20 to 30 of those this year. And these are really driving greater productivity for our very, very top FCs," Kallsen says.
Echoing her 2015 remarks, Kallsen emphasized that Schwab's financial consultants are drowning in clients because Schwab is winning them at a far greater clip than it can hire to provide them a higher level of financial counsel. Most advisors are working with 300 clients — a number she acknowledges is a "big job" for any FA. A typical advisor at a classic RIA works with 80 to 120 clients at full capacity. Schwab currently has 700,000 clinets it classifies as "affluent" with an average account balance of $1.4 million.
In December, Kallsen dumped about half of her Schwab shares. Since then, the San Francisco's financial firm's stock price has fallen to a 52-week low, trading at about $22 a share. See: Terri Kallsen sold 15,469 shares of Schwab stock but did she also sell short her own vision?.
Hoping for a lift
When the Federal Reserve increased interest rates at the end of 2015, Schwab executives anticipated continued hikes throughout the year and based its 2016 hiring plan on that premise. Now, it appears firm leaders are realizing that the interest rates could be stuck.
If the rates do go up, however, it appears the firm would likely do more hiring. In the most recent analysts call, chief financial officer Joe Martinetto acknowledged that Schwab had linked its hiring schedule to interest rates heading north.
"This year we did include a single rate increase in the middle of the year in our scenario. So why did we do that? Well, first of all we were making this scenario up more toward the end of the year and we had just come off the Fed increasing interest rates. But probably more importantly we wanted our leadership team to start thinking about what happens as interest rates start to rise … because as we'll talk about again in a few more slides, the impact to our revenues and our ability to continue to invest in the business is dramatic as interest rates do rise," he said. See: As the S&P 500 shoots below the moving averages, how much more should we worry?.
Martinetto added: "So to not include any kind of rate increase in our scenario felt like we would be stripping ourselves of that opportunity to really do that forward-looking thinking around how we want to begin to start to think about investing going forward."
'Business as usual'

Joe Marinetto: This year we did
include a single rate increase in
the middle of the year in
our scenario.
Schwab's competitors seem to be in a stalemate with their retail branches as well. TD Ameritrade spokesperson Kim Hillyer says that firm is comfortable with its existing branch strategy, which includes more than 100 branches nationally. But Hillyer adds that her firm didn't put their faith in interest rates rising.
"As we said on our earnings call last month, we did not make any significant changes to our expense/investment strategy following the rate hike in December. It has largely been business as usual for us, and we've preserved our flexibility moving forward. We continue to invest in our future growth, which includes the three core areas of technology, sales and marketing. Those areas of focus have not changed," Hillyer writes in an email. See: With Tom Bradley heading a new high-net-worth effort, TD Ameritrade will compete with RIAs, at least obliquely.
TD's branches are staffed with investment consultants who provide rudimentary investment guidance, goal planning and support to clients.
A spokeswoman at Boston-based Fidelity Investments said the firm has 190 branches, but said Fidelity doesn't discuss any expansion plans publicly.
Drowning in clients
A huge plus for Schwab is its enormous base of clients. But on the negative side, there are few financial consultants. There are 1,100 financial consultants working with 700,000 affluent clients.
"And so, if you took those numbers and thought about how many financial consultants we have, this financial consultant would actually have over 600 people who would be practice eligible," Kallsen said on the call. "And what we mean by practice eligible, that means they would be in a signed practice and they would have regular conversations, personal conversations about their financial situation."
But she acknowledged on the call that it isn't practical for a consultant to meet with and stay in touch with 600 clients. In fact, in many cases the financial consultants are meeting with just 300 — rather than 600. That means half of the clients don't have an advisor.
"But 600 people to keep track of especially during these volatile markets is pretty challenging. So in reality here at Schwab we only have about 50% of our current clients in an assigned relationship. Having regular financial planning discussions, providing advice, sharing advisory solutions…" Kallsen says. "Clients need you, they need to see you, they need to talk with you."
Assisting the assistors
It's likely that Schwab will lose clients if the firm doesn't develop a relationship with them. Kallsen says that clients who work with a financial consultant at Schwab are seven times more likely to move more assets to Schwab and to stick with Schwab. But clients who don't have any relationship with a consultant are more likely to leave. See: How I'm doing after my advisor left Schwab Private Client to join a $2 billion RIA.
"So we move these clients to an assigned relationship. Automatically in the first three months what we find is we automatically generate additional net new assets per household. So once you assign a client without even a financial plan yet you automatically drive — and this is only in the first three months of that relationship, because clients trust the brand, they trust the FC, we start that relationship," she said.
---
Related Moves
---
September 10, 2019 – 10:52 PM
---
---
---
Mentioned in this article:
---
---
---
FC HAHAHA
February 16, 2016 — 9:19 PM
"Schwab will always be stuck in the middle of the market when it comes to advisors as they can't pay premium prices for talent and they have no organic growth engine. It has nothing to do with interest rates — it is their business model that doesn't allow them to pay top dollar for advisors."
— What hasn't been in the news is how many of the "Good to Great" advisors that were hired by all the Branch Managers with sales backgrounds (that have now left for Fidelity and other firms) who are leaving in droves. And with Schwab's push on having their FC's only sell the Schwab portfolios on the platform (Windhaven, SPC, Etc) to clients, many of the FC's who were building solid practices have left to places where there is less conflict of interest.
What Schwab will be left with is below average consultants and young kids out of college that cannot handle the needs of a true HNW client.
SELL SCHW
Agree with the comment above....
February 17, 2016 — 2:51 PM
My advice…..if you are a good advisor, care about clients, are passionate about growing a practice through relationships without a conflict of interest….stay away from the FC position at Schwab.
Also, I encourage RIA biz or anyone else to investigate Kallsen's ascent at Schwab after she was head of Schwab Private Client. It was a disastrous stint and they are still trying to recover. Word is, morale is low due to long hours, understaffing and another year of penny pinching at bonus time.
Remember Apple in the early 90's ? Riding the coat tails of a strong brand and only focusing on shareholder value? Miserable employees? Then Jobs returned and focused on the basics again. The problem is, Chuck probably won't come back and right the ship for a 3rd time.
February 20, 2016 — 10:16 PM
In the short time that Kallsen has been at Schwab, she has quickly moved up the ranks.
Meanwhile, morale at the company is lower now than I have ever seen it.
This goal to increase FC headcount will never be achieved unless they address FC attrition.
The fact that they have to pay employees a healthy referral bonus to refer other people to work here should be a sign of the fact that it is currently NOT a good place to work.
They have an annual "Employee Engagement Survey" that most employees do not answer honestly due to the fear of retaliation from management.
Hopefully Bettinger realizes that Kallsen is the problem and not the solution and a change is made at the top.
Roy
February 19, 2016 — 11:05 PM
What is Schwab? Clearly, a firm unwilling to make the tradeoffs necessary to be great at something. Certainly not ready for DOL fiduciary rules and absolutely not a quality source of unbiased advice.
Pacer's Fan
February 25, 2016 — 2:39 AM
Timing is everything. Kallsen joined Schwab as the leader of Portfolio Consulting in 2013. Given a +30% increase in the markets, SPC's blockbuster growth that year was not all that surprising to anyone paying attention. Unfortunately, the CEO, Walt Bettinger, was too busy counting his stock options to notice.
Kallsen's first order of business was to cut expenses. Advisor Support teams were cut from one assistant for every two advice practices to one support person for every four. Practice sizes went from an average of 170 households to well over 200. With less support and a growing number of clients, customer service has significantly declined.
Kallsen's second objective was to remove all legacy talent. At Schwab, history with the firm is a liability rather than a strength. Since her joining the firm, all four previous directors have either resigned or been laid off by Terry. Kallsen then replaced those leaders with other USAA personnel. Long time managers at Schwab were never considered for the internal promotions.
Leadership style at the firm has shifted from an empowered and self-motivated culture to a paternalistic micro-managing and down-right insulting environment. Leadership shows zero regard for employee concerns, opinions and suggestions. As a result, attrition in Portfolio Consulting has skyrocketed. Each month, there are far more resignations than new hires causing the few people left to pick up even more of the slack.
Kallsen did such a tremendous job destroying what was once a career destination (Portfolio Consulting) that they promoted her (twice). Terry went on to become the leader of the "300" local branches. Like a virus in a new host, Terry immediately realigned the branches and staff on a path for destruction.
Now, as the head of Investor Services, she is at it again. As Kallsen took on the new executive leadership role, tenured leaders began dropping like flies. Executives with 20+ year careers at Schwab have been leaving in droves. (Naureen Hasaan, Heather Lord, Kelly Keogh, Jim McCool, Trish Cox, John Clendenning…. just to name a few). That attrition at all levels will likely increase next month after corporate bonuses are paid.
In short, Kallsen is not only a terrible leader, her track record as a human is not much better.