Amy Parvaneh: I carefully selected even personal vacations and retreats focusing on destinations where I could anticipate brushing up against prospective clients. I fly first class to meet its patrons.
Brooke's Note: There is an abiding belief that for all the ways RIAs have the upper hand in the advisory marketplace, they are still hopelessly outmatched by wirehouse brokers when it comes to sales. See: 10 advisors explain how they build sales without getting 'salesy'. RIA have some good explanations for this phenomenon: They don't have the brands, backed as they are by hundreds of millions in advertising, like Morgan Stanley, UBS and Merrill Lynch — never mind Goldman Sachs — to sell. Nor do they have products, per se, to peddle. Rather, they are selling a process — as opposed to a sign-on-the-bottom-line — proposition. And those wirehouses have programs that actually put trainees through sales boot camp training — and have sales managers perpetually cracking whips, holding brokers to goals. See: A Merrill Lynch trainee shares what it's really like to be part of the firm's revamped, more RIA-like training program. Amy Parvaneh was part of that world and one of its success stories — a super cold-caller, networker and shanghai-er of wealth prospects in first-class plane cabins. She is now working her magic on behalf of RIAs and believes that it's an untapped area of potential for many firms. In this column, she gives a real glimpse into how she pulls it all off — starting with ABCs of preparing your soul, mind, societal self and body.
It was 2006. I was 26 and I had just landed a job at Goldman Sachs.
As a young person, a New Yorker and as an Iranian immigrant, the awesomeness of the chance to work at such a brand did not escape me. I would be a private wealth manager providing portfolio review, asset allocation, tax-loss harvesting, fixed income portfolio customization, cash management, trading and a multitude of other areas in investment management. See: How an ex-Goldman superstar asset gatherer in LA is bringing her bazooka to the RIA knife fight.
Yet I was acutely aware that all of that was only half my job. My first job was to win clients.
I needed two things: a team and a motivation worthy of the gargantuan challenge of getting people I didn't know to entrust millions — if not billions — of their savings to me.
But I was alone, with no Rolodex, no gray hair to point to for experience, and no discretionary income to invest in a country club.
Perpetual motion
My reaction was to tell my father, who was working as a mechanic in the red-eye shift, and my mother, who was working at Macy's, that I'd take them to Newport, R.I. for a retreat. I didn't choose the place where you practically need to be ultrahigh-net-worth to fit in for nothing. I wanted them to see these people living firsthand and to understand that these were the kinds of people whom I was seeking to serve as a financial advisor. See: $2-billion HighTower practice hosts UHNW event relating to financial — and personal — security.
But I also told them that I wanted them on my team and I said: This is going to help our entire family. I wanted them excited. I can only work so hard for the people I love. I never do this for myself. But I was letting them down if I didn't get that kind of high-end business.
Of course, that was a serious understatement as I went into a state of near perpetual motion for the next few years. I was in a blur — but an effective blur — that worked but is sometimes hard to describe to others who would like to build a clientele for a financial advisory firm. See: Dissecting the pathology of UHNW wealth managers who want brand building without marketing.
Opportunist knocks
The countless advisors who write about winning new clients all seem to suffer from one serious drawback, which can be described as a formula. There is little that can be neatly formulated when it comes to establishing trust — and getting the signatures and assets to back it up.
I meet with hundreds of financial advisors throughout the year and am confronted with a recurring theme — slow growth in new leads, prospects and clients. See: Four brokerage-world practices that could ramp up RIA asset growth.
It's not easy.
The good news for RIAs is that investors are becoming savvier and more sophisticated. Smart investors are learning the advantages of investing with an RIA and are anxious to be educated.
At the same time, the competition for these investors is fierce. The lifestyle "tweak" to attracting this new crop of investors requires you to apply the analytical thinking to your social and extracurricular activities that you do to servicing your clients' accounts.
More simply put: be the ultimate opportunist. See: Schwab is set to connect RIAs outside its referral network to HNW investors through its 'Got-milk'-style campaign.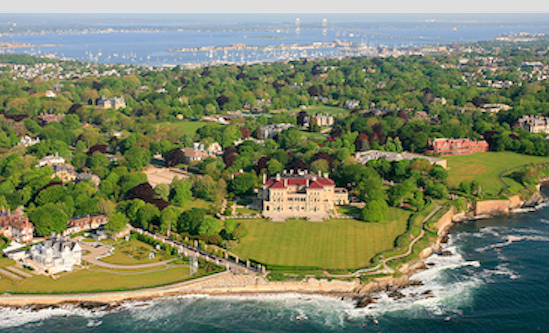 When Parvaneh landed a job with
Goldman Sachs, she took her parents
to Newport, R.I. to scope out
how the ultra-rich live.
I realize the pejorative connotation the word "opportunist" suggests. However, the opportunities to find new leads are intertwined with what you are already doing.
Joining a new gym? Choose a gym in a neighborhood where you know you can source prospective clients, and preferably one where headphones are scarce and group classes are offered. Small talk can often organically evolve into a discussion about work and, invariably, an opportunity for you to offer your help (or, better yet, be asked for your advice).
On a weekend double date with your significant other? Avoid the boilerplate response to "How's work?" and instead volunteer an interesting development that is relevant to your dining companions. See: How a $5-billion RIA is using a client's legendary Rolodex to build a sports practice.
Don't discount the conversations you usually dread having with fellow parents when dropping the kids off at school. Attend an academic seminar that entices you and engage with other attendees. Chances are you will find a kindred spirit that may lead to a business relationship. Even something as simple as eschewing lunch at your desk can present an avenue for new business. Reconnect with an old friend or colleague instead. You were going to eat lunch anyway — why not take the opportunity to expand your network?
While these suggestions seem straightforward, I found myself making a conscious mental shift to employ this approach as I began my career in wealth management. The weekend that I took my family on a retreat to Rhode Island put me among the types of people I would soon be trying to attract as clients. It prompted my realization about how everyday activities, errands and tasks could be maximized with just the slightest bit of multitasking. All I had to do was be observant, listen and, admittedly, step outside of my comfort zone from time to time. See: Top 10 ways financial advisers can 'market smarter' — and enjoy it more in 2012.
Client realization
That last element requires some mental fortitude to combat the inevitable fear of rejection. Again, preparing to prepare makes the difference. I found that early morning exercise gave me the poise I needed to launch into cold calls. See: How an ex-Goldman superstar asset gatherer in LA is bringing her bazooka to the RIA knife fight.
I kept a vision board of prospects I wanted to meet, mapping out my methodology for encountering them at parties or seeking an introduction through a mutual connection.
I carefully selected even personal vacations and retreats, focusing on destinations where I could anticipate brushing up against prospective wealth management clients. I fly first class to meet its patrons.
This approach extended to even the least likely outings. An excursion to a nightclub or lounge presented an opportunity to befriend club and restaurant owners who had intimate knowledge of the wealthy "in" crowd with disposable income to spare. See: Zero Alpha Group fraternity adds a sister to its elite $14-billion DFA RIA club.
This method multitasking is, love it or not, is a reality of doing business in an ever-connected world.
'Aggressive' client hunting
Why not go with the flow, and use all that connected mania to your advantage? Your existing clients already know your value, but it can be difficult to share that from behind your desk. Rather, make the most of your "off" hours to communicate the value of an effective RIA to a broader audience. Don't be content with contrived client appreciation events or cookie-cutter industry lunches where all of the attendees are fighting over the same pie. While these efforts may serve to maintain the status quo, you will miss out on untapped prospects.
Many advisors may worry that an aggressive prospecting style is unappealing to the high-net-worth community and could dissuade the very prospects they are seeking to attract. This mentality is flawed for several reasons. See: The fine line between selling and stalking and where RIAs should walk.
First, the wealthy entrepreneurs that RIAs covet are often Type A personalities themselves. Indeed, it takes a certain level of risk-taking and confidence to acquire entrepreneurial wealth. Second, "aggressive" prospecting under this approach can often be a matter of stepping ever-so-slightly beyond your own comfort zone to facilitate the initial introduction.
Once that is complete, aggressiveness gives way to earnestness — listen to the prospective client and look for ways that your experience and expertise can be of help. The best conversation to have often is to learn what adversity the person has in their life because often that is what defines them. I call it their "Rocky story" and it leads to what makes them tick.
At the end of the day, the honest advisor's goal is to benefit his or her clients. Much like a swan, a successful wealth advisor should appear graceful on the surface, all the while kicking furiously to stay afloat underneath the surface.
Partying…with benchmarks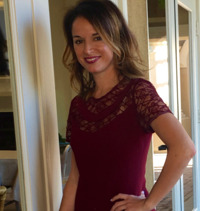 Amy Parvaneh: I wanted my family
prepared for the change I was
about to embrace in how I
lived. I said: 'This is going
to be a fast-paced lifestyle.'
I didn't invent all of this. In fact, these strategies are taught during the training programs of some of the nation's top investment management firms. But these lessons are infrequently imparted on RIAs, who are often frustrated by slow or static growth in new business and who are considered a little too ivory tower to be exposed to these uncouth elements of living. See: Advisor vs. Advisor: Two RIAs and two brokers advocate [a total of] four different ways of earning fees and caring for clients.
Adopting this approach may result in less time behind the desk and more hours dedicated to out-of-office prospecting. Don't be afraid. Some of the most successful lead-generating RIAs I meet spend months of the year at airports, traveling to conferences, meeting prospects one-on-one, and leading speaking engagements.
Unlike larger, more traditional financial institutions, RIAs are not household names. Therefore, self-promotion should not be frowned upon, but instead treated as a necessary component to growing a firm. See: Tony Robbins is set to crash the RIA party with two hours of testosterone.
But be warned: This shift in mentality can quickly devolve into a fruitless exercise without accountability. This isn't partying for profit.
Set quotas for yourself at the beginning of the year. Reevaluate these goals periodically. Analyze whether your extracurricular efforts are furthering these goals, and whether you done enough to successfully transform your everyday activities and errands into potential business development opportunities. Without some concrete benchmarks to strive towards, sales and new business can be forgotten in the daily grind of managing markets.
Powering down
Commitment to this type of mindset does not allow for any shortcuts. At the same time, there is no magic to this approach. It encourages you to push yourself to make your time out of the office as productive as your time in the office.
Still, I admit that if you're as motivated as I am, you may need to develop tactics to gain a little true downtime.
I tried to de-stress once and went to a yoga class and found a client. I went to a retreat in Mil Valley [in the Bay Area] and came away with a client.
But it doesn't mean I saw it as work.
Amy Parvaneh is the CEO and founder of Select Advisors, a female owned and operated consulting firm for RIAs. She may be reached at amy@select-advisors.com.
---
---
---