Chris Harris: I'm not sure why then you'd buy so much stock ahead of that trend, as opposed to waiting until after the fact and then you'd have all kinds of dry powder.
Brooke's Note: This is no time to be CEO or CFO of a publicly traded financial company. Shares across the board are getting taken out with the trash. But for LPL, shares got dumped this morning —into a dumpster, dropping its market cap to levels unimaginably low even a month ago. The insult to injury is that the company spent $250 million to prop up the stock price two months ago. The company says that purchase has nothing to do with a wolf pack of activist investors that had purchased a big stake in the company. That was coincidental. Still, it appears that some of those wolfish private equity investors got out while the getting was good.
Dogged by a relentless "wolf pack" of activist hedge fund investors over the past several months, LPL Financial is now, metaphorically speaking, down in the snow with bloody wounds and broken bones. See: After stealthily buying up LPL stock, a 'wolf pack' of activist hedge funds has a leg hold.
In mid-December, under withering pressure from Marcato Capital Management and a long list of other hedge funds, the Boston-based broker-dealer spent $250 million of borrowed cash to buy LPL shares. After years of being hyper-conservative, LPL's goal was to get a greater return on equity, hedge-fund style, by leveraging the company's balance sheet to something approaching industry norm.
On Oct. 29, LPL CEO Mark Casady announced the company was taking out an additional $550 million in debt to finance a $500 million share repurchase — including $250 million earmarked for an ASAP "accelerated" repurchase plan. This $250 million portion of the repurchase was executed in mid-December at an average share price of $44.46.
Since the December buybacks by LPL, Marcato, the wolf pack leader, appears to have exited its stake with a relatively small loss. LPL's shares, meanwhile, have plunged over 60% since the time of the accelerated repurchases. LPL reported its earnings after the close and took analyst questions.
Still, LPL contends that its decision to borrow money to buy shares was not driven by pressure applied by activist investors, says Brett J. Weinberg,
LPL Financial, senior vice president of communications.
"No, that is not true," he writes in an email in response to whether there was a cause and effect. "While we certainly dialogue with our investors on an ongoing basis, we firmly believed the company was undervalued and an optimal use of our capital was to initiate the buyback."
Dry powder
With LPL shares in the tank, typically obsequious stock analysts found voice — with Chris Harris of Wells Fargo as lead analyst for the Wall Street prosecution:
"I know you guys tend to have a pretty good line of sight in your business, and so I would imagine that you guys had some idea that the fourth quarter was going to be pretty challenging. So I'm not sure why then you'd buy so much stock ahead of that trend, as opposed to waiting until after the fact and then you'd have all kinds of dry powder. Maybe you can help us understand the timing associated with the buyback and maybe what happened during the quarter that perhaps was a surprise?"
Mark Casady cited giant external forces to explain fate that has befallen LPL shares.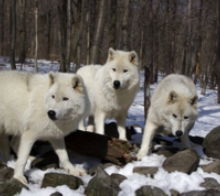 "Well, I think the surprise is the market downturn, right. No one predicted the Spanish Inquisition," he said, paraphrasing the famous Monty Python Line: "Nobody expects the Spanish Inquisition!"
Casady went on the describe a scenario that bring to mind the storm that scuttled an otherwise well-conceived Spanish Armada.
"As you look at it, you have six weeks of relentless market drop, including today; and that is the issue," he told the analysts. "So I think as you look at it, what we saw was an opportunity to get the first wave of buyback done at pace. And we have always been an aggressive buyer of our shares. And so this is no different in terms of our behavior. And certainly, we had insight into the quarter and knew we'd have challenges, but didn't feel we'd be that far off from the rest of the market. And I think the rest of the market's reporting shows that we're not that far off." See: LPL Financial tosses its sales pitch to 7,000 in its HQ city of Boston.
Weinberg added in response to an RIABiz query that he does not believe the spending of $250 million on buyback and the stock's precipitous drop today are connected.
"I would not interpret it that way," he writes in an email. You would have to check specifically with the analysts for some of the specifics regarding the movement today."
Analysts reached for comment agreed that the cash blown on the buyback was less disturbing than the decline in LPL's core business. A choppy market led to falling revenue and diminished chances of an interest rate increase. Furthermore, LPL completely failed to match recruiting expectations. The broker-dealer had previously predicted 300 to 400 net new advisors per year— instead advisor headcount fell for the second consecutive quarter. Still, analysts acknowledged that with benefit of hindsight, the cash allocated to buybacks was a major misstep.
Whole new world
LPL is not alone among financial companies in experiencing severe stock price malaise. Schwab's shares trade near a 52-week low of $22. Envestnet Inc.'s shares trade at about $21, a hair above their 52-week low. See: Envestnet stock skidded 35% — so will it force a rethinking of the Yodlee deal?.
But Shareholders hoping LPL would capitalize on record low stock prices to finally return capital will be disappointed. Previously undisclosed stock repurchases show the independent broker-dealer continued its regrettable, "sell low, buy high" capital allocation strategy into 2016. According to its fourth quarter earnings release, in the first six weeks of 2016 LPL repurchased over 630,000 shares for $25 million, or an average price of $39.41.
Unfortunately, of the 27 trading days so far this year, LPL's stock price closed above $39.41 only in the first five. This means the majority of LPL's 2016 buyback activity was conducted in the first week — well before a cratering share price made such purchases much more attractive.
LPL's CFO Matthew Audette confirmed the company is now dramatically scaling back buyback activity despite LPL shares trading at a 25% discount to its 2005 private equity buyout. LPL poached Audette from E*Trade in June and many people saw him as the architect of this borrow-cash-to-buy-shares strategy. See: LPL poaches E*TRADE's CFO and turnaround specialist as its chief financial officer.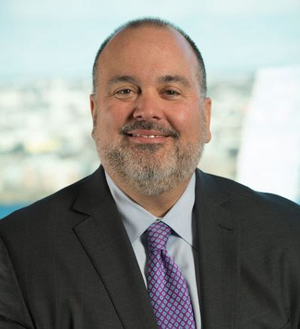 In response to a question from Conor Fitzgerald, an analyst from Goldman Sachs & Co., which led LPL's IPO — Audette revealed that he is reversing course.
"A lot has changed," Audette said to the analysts. "And we are going to be very slow, deliberate and think through what the best way to deploy the capital is and similar thought process on the expense side."
Audette continued: "We've got to have the right balance of deploying capital in an effective way for our shareholders, but at the same time recognizing the environment we're in. So there's a lot of balance that needs to happen there and a lot of recognition that things are changing really fast. Six weeks ago this was a totally different world."
San Fran pile-on
LPL Financial shareholders received a jolt last September when Marcato Capital Management announced it had a 6.3% stake in the company. The San Francisco-based hedge fund is run by Richard "Mick" McGuire, a so-called protégé of activist hedge fund manager Bill Ackman. At the time, the fund revealed it might engage in discussions with management on topics such as "improving capital structure and/or capital allocation, M&A, asset allocation, and general corporate strategies." See: The 10 biggest RIA moves of 2015 and what conclusions to draw from them.
Lost in the ensuing media hubbub was the significance of LPL Financial's other institutional ownership. Marcato Capital Management was merely piling onto what was already a very crowded trade for activist hedge funds based in the Bay Area. SPO Advisory Corp., a Mill Valley, Calif.-based hedge fund run by John Sculley, already owned over 8 million shares, while FPR Partners, a fund run by Bob Peck and Andy Raab in San Francisco, owned almost 10.5 million shares. Together these funds owned 20% of LPL's shares, and both had taken active roles in their holdings before. See: After stealthily buying up LPL stock, a 'wolf pack' of activist hedge funds has a leg hold
SPO, FPR, and Marcato were far from the only Bay Area hedge funds that had taken outsized stakes in LPL Financial. As of Sept. 30, 2015, Fairview Capital Investment Management LLC owned 3.6% of LPL, HMI Capital LLC owned 1.5%, while Dragoneer Investment Group LLC, Crescent Park Management LP and Watershed Asset Management LLC each own less than 1%. No other metropolitan, including New York City, appeared to have more than two hedge funds that had a large stake in LPL shares. See: Why the San Francisco Bay area is almost certainly the capitol of the RIA business.
Buyback accelerated … again
With Marcato bringing extra heat, the San Francisco hedge fund wolf pack didn't have to wait long to see LPL Financial management respond. In its third-quarter earnings call, LPL said it would take on more debt and buyback $500 million in shares.
In a presentation at the Goldman Sachs U.S. Financial Services conference on Dec. 8, Mark Casady spelled out the details. He said the broker-dealer's debt would rise from $1.666 billion at a 3.1% interest rate to $2.216 billion at 3.9% rate, but he assured analysts that the credit rating companies were on board with the LPL's choice to increase leverage.
"Following the debt transaction, ratings agencies Moody's and S&P maintained their stable outlook, assigning the Company a ratings of Ba3 and BB- respectively," a bullet point from his presentation read.
Two days later, LPL managed to quickly fulfill the accelerated repurchase plan. In an 8-K filing with the SEC, LPL said that it had repurchased 5,622,628 shares, 5.9% of all outstanding shares, at an average price of $44.46. According to SEC filings, private equity giant TPG had used the opportunity to easily unload 4.3 million of its 12.9 million shares left over from its 2005 buyout of the firm. After the December sale, TPG retained a 9.6% stake. This supply released to meet demand may explain why there was no quick boost in share price that might have accompanied $250 million in purchases on the open market.
"We are pleased to complete the first $250 million of our repurchase program much faster than anticipated," said CFO Matthew Audette in a press release at the time, "We look forward to deploying the second $250 million over time as we plan to maintain flexibility and remain dynamic in our thinking as the environment evolves."
Verdicts come in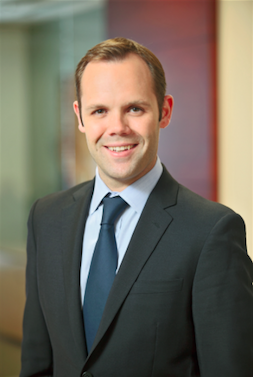 Even before the company's terrible quarterly results were released, Wall Street was underwhelmed by LPL's financial engineering.
Citigroup Inc. downgraded LPL Financial Holdings from a "neutral" rating to a "sell" rating on Jan. 12.
J.P. Morgan Chase & Co., which had initially expressed confidence in LPL's proposed restructuring, changed its mind in the wake of the accelerated repurchase results. Analyst Ken Worthington lowered his price target to from $49 to $41 on Jan. 27.
Even Goldman Sachs has vacated LPL's corner. The bank was one of two "senior book runners" on LPL's 2010 IPO and was hired to execute the company's accelerated share repurchase plan; nevertheless, its analysts executed a token lowering of their price target on LPL Financial Holdings from $47 to $46 in on Jan. 12, and then dropped the target again to $40 on Feb. 8. See: The 19 ways private equity has juiced up the RIA business and how it's working out.
The lead wolf retreats
LPL's execution of its accelerated buyback even appeared to displease the hedge fund that was presumably most instrumental in its implementation.
On Jan. 14, Marcato Capital Management filed a 13D amendment with the SEC announcing it no longer owned more than 5% of LPL's shares. The document revealed Marcato had been dumping shares aggressively since Jan. 5 — to the tune of approximately 275,000 shares per day. This selling accounted for around 15% of all volume in LPL's shares over that stretch.
Marcato's 13D filing noted the fund company still owned 4,388,985 shares it had not yet liquidated. At its historical rate, it would have taken Marcato about three weeks to unwind its entire position.
Although Marcato's use of call options to accumulate its stake makes it impossible to ascertain its total cost basis, its open market purchases occurred at an average price of $40.78, giving a rough guide for the firm's overall cost basis. It suggests the hedge fund lost about $40 million on its total investment — if it continued to unload its position throughout January. The hedge fund managed $3 billion in assets as of late last year.
Crushing it
The LPL activist campaign was one of many setbacks in what turned out to be a year to forget at Marcato Capital Management. McGuire's 17-person shop lost 9% even as the S&P 500 produced flat returns. And according to a post on Business Insider earlier this week, results haven't turned around in the new year. Marcato lost 12.1% in January against a 5% loss for the S&P 500, according to the report. See: How the Winklevoss twins disrupted a big NYC hedgie event and distracted from the poor job most hedge funds are doing for clients.
This isn't surprising. The two high-conviction stock picks Mick McGuire presented at an investment conference on Oct. 1 have since been crushed by the S&P 500. Auction house Sotheby's closed at $32.74 the day of McGuire's presentation but currently trades below $20 — a 40% drop. Likewise, McGuire touted shares of scandal-tarred asset manager Virtus Investment Partners at around $101. Virtus traded Friday around $88.5, a 12.5% drop. The S&P 500 has lost 3.3% over the same period. See: Where Virtus stands after F-Squared seemingly led it astray, to mutual benefit
Recent trading operations at Marcato remain invisible to the public for the time being — as does the company's short positions, options portfolio, and hedges. Aside from its hasty exit out of LPL, the firm has not made other moves that mandate SEC filings (i.e. accumulating, or disposing, a 5% stake in any company).
Marcato Capital Management declined to respond to multiple requests for comment.
Marcato's portfolio as of Dec. 31, 2015 will be available on the SEC's website next week — as will the portfolios of other wolf pack members.
2/17 Update
As of December 31, 2015, filings show that Marcato Capital held 6,046,856 shares of LPL Financial.
Meanwhile, FPR Partners increased its stake from October through December by 1.34 million shares to end 2015 with 11.83 million shares. SPO Partners slightly trimmed its stake to 8.57 million shares. Together, these three San Francisco hedge funds owned 29.4% of LPL Financial at the end of the year.
Of course, there were several smaller members of the Bay Area "wolf pack" targeting LPL. Fairview Capital Investment Management, HMI Capital, and Crescent Park Management all modestly increased their positions in the independent broker dealer. Dragoneer Investment Group maintained its stake in the fourth quarter.
These seven local hedge funds owned 37.3% of LPL Financial by the end of the year.
---
---
Mentioned in this article:
---
---
---