Lori Hardwick elicits streams of superlatives from the industry.
Brooke's Note: There's a viewpoint out there that the battle for the RIA desktop is being waged between two primary players — Envestnet and a post-eMoney Fidelity. Both have shown a velvety touch when it comes to advisor needs. It's a view that is heartily not shared at places like TD Amertitrade, where Veo, bolstered by its Veo dashboard and dozens of other open-source vendors, provide bragging rights. Nor can Pershing executives be expected to support that view. But if there was any doubt that Pershing has Envestnet envy, here is the proof as they swipe an Envestnet executive in Lori Hardwick who is held in high esteem in the industry. The move reflects well on Pershing; Lori Hardwick, as a de facto Envestnet co-founder in many people's eyes, was not considered extractable from her company. But she saw better opportunity at Pershing at a time when Envestnet, some might say, is working on a newer model based on a giant injection of Yodlee. See: A long-form explanation of why — Wall Street be damned — Envestnet's purchase of Yodlee might make sense.
Just days after Pershing LLC hired a CEO whose primary opening for criticism was how much of an insider she was, the Jersey City, N.J.-based clearing company reported that it's hired a COO who is the consummate outsider.
Lori Hardwick, 46, Envestnet's group president until this hire, has been with that firm since its infancy was deemed unpoachable, according to a number of sources.
So Pershing must have gone way out of its way to make this hire happen, according to Cecile Munoz, president of U.S. Executive Search and Consulting in Los Angeles
"Given her contributions to Envestnet, tenure, position and impact to the firm, it stands to reason that Pershing must have presented a remarkable opportunity for Lori to make an even greater impact to the organization."
Evolving culture
Harwick's poach follows hard on the heels of Pershing's announcement last week that it was bumping up longtime executive Lisa Dolly, 52, from COO to CEO — leaving that chief operating officer position wide open. See: Why Pershing's CEO pick looks uninspired, and why that look may be deceiving. On Tuesday, the firm announced it has recruited Hardwick from Chicago-based Envestnet Inc. to replace Dolly. Hardwick will start her post Feb. 29.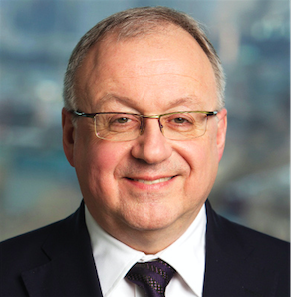 The move leaves some outsiders saucer-eyed that a company like Pershing, with its (perhaps outdated) reputation of being crusty and masculine, is suddenly sizzling with a young matriarchy. See: The 10 biggest RIA moves of 2015 and what conclusions to draw from them.
"The fact that our two top executives are both women is unique for a major financial services company and says more about our progressive culture than about our direction," he writes in an email.
"It is worth noting that our No. 2 executive at BNY Mellon is Karen Peetz. We have a very diverse workforce that is getting increasingly younger. I think in 10 years, something like two-thirds of our employees will be millennials. I personally am very pleased by the selection of both our No. 1 and No. 2, not just because of what it represents but who they both are as proven, trusted leaders." See: The big impression Mark Tibergien and his reverse mentor, Kayla Flaten, 25, made on me over a Manhattan lunch.
Yodlee aftershocks
Hardwick's departure from Envestnet is shocking because she was considered by some in the industry to be a "lifer." She joined Envestnet in 2000 — one year after the firm was founded in 1999 — and has served as group president of advisor services.
"Lori is recognized by the industry as a thought leader, particularly in knowing and forecasting the needs of an advisor, especially an RIA. The insight she will bring to the role of COO, I believe can be transformative to a firm that has already demonstrated its commitment to innovative thinking." See: Top RIA business executive recruiter chides 180 women gathered in a New York ballroom for second-guessing themselves.
Envestnet named Jim Patrick as executive managing director, head of advisor services. Patrick joined Envestnet in 2009 after serving as managing director, co-head of U.S. Distribution at Allianz Global Investors. While at Envestnet, Jim has led a range of technology, platform and asset management initiatives.
Envestnet, which has about 1,300 employees, has faced a number of challenges since it purchased Yodlee last summer. The firm's stock price is now hovering around $20, dramatically down from its high a year ago when the stock was trading in the mid-$50s. See: Envestnet stock skidded 35% — so will it force a rethinking of the Yodlee deal?.
Envestnet executives declined comment on Hardwick's departure. "We applaud Lori's accomplishments over the past 15 years at Envestnet and wish her the best in the next phase of her career," said a spokeswoman.
"Lori embodies our advisor-centric mindset, and has been instrumental in leading our sales growth, fostering strong client relationships, and building our brand in the marketplace," he said in a prepared remark.
Jud Bergman, chairman and CEO of Envestnet, made a similar remark in December of 2014. Lori deeply understands the importance of maintaining client-service excellence as we grow, having played an integral role in our development since our founding."
Wisdom and vigor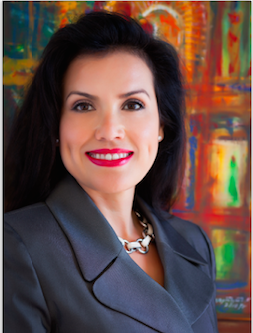 Tibergien writes in an email that Hardwick's role as COO enthuses him about the company's future.
"I couldn't be more happy with a choice that reaffirms the unique and dynamic culture of Pershing. We have had a tremendous run in our 75-plus year history, especially the last three years. But we also recognize the need to balance what we've created with wisdom and experience gleaned from others," he writes in an email. "Lori is the perfect blend of entrepreneurship, operating experience, drive and perspective. We have incredibly high regard for what she and the other leaders built at Envestnet. Their push to create a technology ecosystem and stoke the growth of the advisory business globally is a great background for Lori to draw from in helping us design and execute future plans." See: Envestnet goes back to its un-marketing marketing approach as Marion Asnes (mostly) leaves and her CMO spot gets deleted.
Marion Asnes, principal of The Idea Refinery LLC, is excited for Hardwick. Asnes used to work with Hardwick at Envestnet.
"I'm thrilled for Lori and wish her every success. Her deep understanding of the needs of larger enterprises and her extensive relationships will be nice assets for Pershing," she writes in an email. "I'm looking forward to the day when an executive suite full of women is normal and no big deal (just like an executive suite full of men). In the meantime, I'm full of admiration for every woman who breaks barriers." See: Extraordinary women awaken the RIA business, shepherd billions.
'Fortunate' pick
It makes sense that Pershing would consider Hardwick a big "get" given her tremendous success at Envestnet, says Alois Pirker, research director at Aite Group. "This says a lot about the emphasis of Pershing. Envestnet has been pretty dominant in terms of acquisitions. I think the knowledge she brings will really come in handy. You've got a professional that's been part of a team and driving that strategy at Envestnet. She has a proven track record."
Hardwick was not available for comment but fellow new hire Dolly said in a statement: "We're fortunate to have Lori, a successful and highly qualified leader."
Brian Shea, BNY Mellon vice chairman and CEO of Investment Services, included praise for both Dolly and Hardwick in the statement. "Lisa and Lori will be a dynamic and complementary leadership combination, adding strength and depth to an industry leading team," said Brian Shea, BNY Mellon vice chairman and CEO, Investment Services. "Their experience, client focus and solution orientation will help propel our clients and our business to a higher level of success."
Breaking glass
Before she joined Envestnet, Hardwick served as regional vice president at Nuveen Investments of Chicago and was responsible for founding Nuveen Investment Advisor Services, where she developed and managed a program and team specifically targeted to RIAs. Prior to Nuveen, Hardwick worked in institutional sales with Chicago's Griffin Kubik Stephens & Thompson.
Hardwick was named one of the '50 Most Influential Women in Private Wealth' by Private Asset Management magazine in 2015 and one of the '50 Top Women in Wealth' by AdvisorOne in 2011.
But Munoz says Hardwick's greatest days are still ahead of her.
"She will be a formidable member of the executive team and I am happy to hear the glass ceiling crack ever more." See: Sallie Krawcheck talks tough — and with disarming openness — online about the glass ceiling and lip gloss.
---
---
Mentioned in this article:
Aite Group
Consulting Firm
Top Executive: Frank Rizza
---
---
---