Perry Olson extracted Atherton from Portola, built it up, and, nine years later, is now selling it to BNY Mellon.
Brooke's Note: Why does an RIA principal jump into a bank's arms after 30 years of independence? Why does a big bank buy a nine year-old RIA, after suspending the practice of making such messy micro deals in 2011 — especially when the paint is still drying on its branch across town? Sanders Wommack did some pretty serious gumshoe reporting and digging into documents to uncover what's up.
With its purchase of a $2.7 billion RIA in Menlo Park, Calif., BNY Mellon Wealth Management may finally have secured a long-desired foothold in Silicon Valley.
The purchase of Atherton Lane Advisers LLC puts BNY Mellon in the double-bonus area because it also acquired for itself an RIA custody client for its Pershing Advisor Solutions unit. The deal is part of a massive push into the nation's greatest concentration of wealth creators. BNY Mellon Wealth Management also signed up as a 10-year sponsor of the 49ers' new Levi's Stadium in Santa Clara. The advertising is centered around the 900 seats on the 50 yard line that sell for around $300.
But such a coup does not come without the New York-based money center bank writing some checks (including one to Schwab), swallowing some pride, breaking out of its organic strategy and hazarding channel conflicts with RIAs who use its Pershing unit.
New brand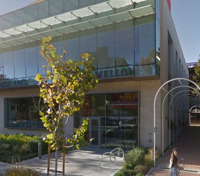 But before it can reap benefits from its latest purchase, the $183 billion division of the New York mega-bank will have to write a sizable check to Schwab Advisor Services. Making matters more dicey: the RIA that BNY Mellon is purchasing may be smarting from some outsized bets on Asian stocks hit by the 2015 China flu. The good news is that it can nix the Atherton brand and supplant it with its own.
For its part, Atherton Lane Advisers and its leaders are taking the somewhat unorthodox step of trading independence for ownership by a national bank. See: Why a suburban New Jersey bank and a white-shoe $1.3 billion RIA found love in Morrristown.
Perry Olson, Atherton Lane's managing director, who is in his late sixties, will become chairman of BNY Mellon's Silicon Valley operations, according to Financial Advisor IQ. In a sense, it brings Olson full circle to the banking world. Perry began his investment management career as an assistant vice president with Hawaiian Trust Company in Honolulu.
"This is clearly a succession situation," says advisor Tom Myers, principal in the Menlo Park office of Chicago-based Brownson, Rehmus & Foxworth Inc., which manages $10 billion of assets. "You want to sell to a quality buyer. It's your life's work."
Succession play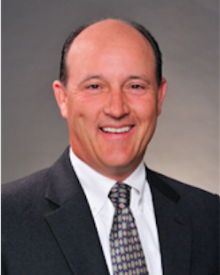 But considerations beyond succession may have influenced Atherton's decision to sell. A principal at another large Silicon Valley and San Francisco RIA — who asked not to be identified — suggests that Atherton Lane's problems have mounted in recent years. See: Why the San Francisco Bay area is almost certainly the capitol of the RIA business.
"Atherton Lane is one of the very few boutique firms that seems to have a lot of unhappy clients these days, and we have taken a few," the advisor told RIABiz in an email. "My sense is they have been strongly overweight in emerging markets the past several years, and in conjunction with some not-so-great alternatives the clients are kind of fed up. As we know, performance among wealth advisory firms doesn't drive a lot of decisions on the part of clients, but when the performance really sucks it can create problems, and I think they have been dealing with that."
Leaders of Atherton Lane had not, at press time, responded to that comment. BNY Mellon also declined to comment for this article. A phone message seeking comments for this article left for Atherton Lane's founder and CEO Perry Olson was not returned. Efforts to reach him through a BNY Mellon spokeswoman Susan Rivers were declined.
Bad news from abroad
SEC filings support the claim Atherton Lane has made unusually concentrated bets in foreign markets. The firm's most recent 13F filing from September 2015 reveals that the Atherton's largest position is tracking the Hong Kong stock market in the iShares MSCI Hong Kong ETF. Atherton Lane's 3,483,610 shares were worth over $66.6 million at the time of filing. This position was equal in size to Atherton Lane's next 25 largest ETF holdings combined.
Atherton Lane's second-largest holding, worth $61 million at the end of September 2015, was Golub Capital BDC, a Chicago-based building development corporation.
Since 2013, the RIA has also managed an internal "hedge fund" called Deep Blue Capital Management. The fund, which as of the most recent ADV filing held $44 million in assets, charges a 1% management fee and 25% performance fees on returns in excess of the S&P 500.
Premium price for Schwab assets
The Atherton buy represents a potentially big win for BNY Mellon's Pershing custodian platform — but it will come at a steep price. Atherton Lane was previously a member of the Schwab Advisor Network and received new client referrals through it, which means BNY Mellon will have to pay the Schwab millions to transition its referred assets to BNY Mellon's RIA custody unit, Pershing Advisor Solutions. See: How an RIA can capitalize on referral programs offered by Schwab, TD and Fidelity.
While it's impossible to say how much of Atherton Lane's $2.7 billion book represented referred clients, the "non-Schwab custody fee" is 75 basis points for assets that are removed from Schwab custody. Atherton Lane's ADV notes that the RIA paid Schwab annual "participation fees" on all referred assets, and would have to pay a one-time "non-Schwab custody fee" if it moved referred assets to another custodian. As BNY Mellon and Pershing are undoubtedly taking over custody, Schwab's lost assets are a gain for its revenues — at least in the short term.
It's not clear how many assets Olson, Littlefield and Patterson took with them to start Atherton Lane, but by October 2008 it was one of the country's largest RIAs with $1.8 billion AUM, according to Forbes.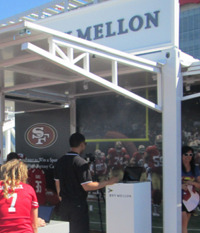 At the time of its sale to BNY Mellon, the company had 36 employees and 700 clients.
Fast Break
Atherton Lane Advisers was founded in 2005 when three advisors executed a dramatic breakaway from the Portola Group, a San Jose, Calif.-based RIA.
Olson had worked alongside president and founder of the Portola Group, Robert Fitzwilson, for 24 years as managing director and co-owner. Janet Littlefield, another Atherton Lane co-founder, had worked with Olson and Fitzwilson at the Portola Group for 15 years as vice president and portfolio manager. Atherton Lane's third and final co-founder, Gary Patterson, was an executive vice-president at the Portola Group for four years before he left with Olson and Littlefield.
Fitzwilson, who still manages the firm he founded 37 years ago, declined to comment on the record. The Silicon Valley native is currently developing a financial planning startup with many similarities to LearnVest, Calistoga Ventures, in his spare time. The Portola Group currently has five employees and $115 million under management.
Expanded offerings
The Atherton Lane deal raises intriguing questions about BNY Mellon's larger M&A strategy and Pershing's claim that it does not compete with advisors.
BNY Mellon's president of U.S. Markets West, David Emmes, declined to comment citing a busy travel schedule. BNY Mellon further said that leaders at Atherton Lane were not available for comment.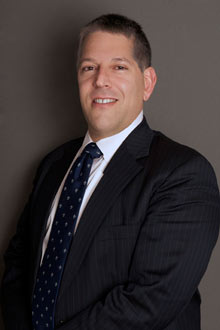 The bank did forward two paragraphs it attributed to Ben Harrison, a managing director of business development for Pershing who said he did not see the BNY move as a channel conflict whereby BNY Mellon would become a direct competitor to RIAs that custody at Pershing..
"As you know BNY Mellon has long been one of the world largest money managers as well as the world's largest custodians and there are many different areas of our business. While Pershing itself does not have a retail brand, we do leverage the expertise of the entire organization including what we do on the asset management side to the benefit of our RIA and Family Office clients. See: After trying life as two silos, the custody units of BNY Wealth Management and Pershing will largely merge.
The statement continues: "We don't see this as competition with our clients, but rather as additive to what we can offer our RIA clients. It's important to note that RIAs don't come to us because they are leaving something, but because they are getting access to an institutional level of solutions to better serve their high-net-worth and upper-high-net-worth clients while getting our help in managing their businesses."
M&A revival?
The deal for Atherton Lane suggests that BNY Mellon and other banks are again casting an hungry eye on high-quality RIAs. See: BNY Mellon is arming Pershing's RIA unit to the teeth with banking products for ultrahigh-net-worth clients.
"I found the announcement interesting because my understanding had been that BNY Mellon Wealth Management had been out of the acquisitions game for a while," says Steve Levitt, managing director and co-founder of M&A firm Park Sutton Advisors LLC in New York.
BNY Mellon's last big acquisition was the purchase of Chicago-based, $800 million AUM Talon Asset Management LLC in July 2011. Since then, Levitt says the bank has primarily focused on hirings and organic growth, opening offices around the country — Dallas, Houston, San Diego, Washington, D.C., etc. — staffed with new hires.
The deal puts John Furey of Advisor Growth Strategies, LLC in mind of First Republic's purchase of Los Angeles-based Luminous Capital and its $5.5 billion of AUM in 2012. In both instances, a major West Coast RIA serving the ultrahigh net-worth folded itself, and its brand, into a bank. See: First Republic pays a staggering sum for Luminous Capital, sources say, and shifts the breakaway and M&A games in the bargain
Luminous commanded a widely publicized $125 million price tag. The terms of the BNY Mellon-Atherton Lane merger were not disclosed.
A final irony of the Atherton deal is that Amy Millman, regional president for BNY Mellon Wealth Management in Northern California, was quoted in a SF Business Times article saying that Caltrain and other public transit was a key factor in deciding to open the new office in downtown Palo Alto rather than on Sand Hill Road, long dominated by the region's venture capital firms. Many professionals want to live in San Francisco and the Peninsula and commute to work in Palo Alto.
Atherton Lane is on Sand Hill Road.
---
Related Moves
October 1, 2019 – 1:06 AM
---
March 12, 2019 – 10:14 PM
---
October 18, 2018 – 7:28 PM
---
---
Mentioned in this article:
---
---
---