Mark Egan: Holding brokers to a fiduciary standard over the period 2008-2012 would have increased investor returns by as much as 2.73% per annum.
Brooke's Note: The SEC is sometimes frighteningly weak, underfunded and undermanned. It has its moments of fulfilling the archetype of federal government inefficiency — of our tax dollars hard at work treading water. See: The SEC needs to clean up its semantics before accusing RIAs of inflating AUM. Against that backdrop, FINRA can look good. The private enterprise regulator of the stockbrokers costs the taxpayer nada to rule the most unruly of advisors. But increasingly, people are realizing that this deal might not be the free lunch it appears — and maybe not even close. Ron Rhoades makes the very good case here that you pay a little now — or much more later. Furthermore, he shows what red flags we are ignoring from the two principle-setters we hold most dear — the Supreme Court on the legal side and Adam Smith as our scripture writer of economics. Neither the Supremes nor Mr. Invisible Hand cottons to the idea that a buyer and a seller can be in the same person or entity without perverting free enterprise and democracy.
Time and again our courts have enumerated the fiduciary maxim: "No man can serve two masters."
Yet, FINRA promotes a new "best interests" standard that attempts to straddle a line that, simply, cannot be bestrode. See: One-Man Think Tank: Inside the legal issues of the Goldman Sachs hearings.
As the Virginia Supreme Court long ago stated: "It is well settled as a general principle, that trustees, agents, auctioneers, and all persons acting in a confidential character, are disqualified from purchasing. The characters of buyer and seller are incompatible, and cannot safely be exercised by the same person. Emptor emit quam minimo potest; venditor vendit quam maximo potest. The disqualification rests, as was strongly observed in the (English) case of the York Buildings Company v. M'Kenzie, 8 Bro. Parl. Cas. 63, on no other than that principle which dictates that a person cannot be both judge and party. No man can serve two masters. He that it interested with the interests of others, cannot be allowed to make the business an object of interest to himself; for, the frailty of our nature is such, that the power will too readily beget the inclination to serve our own interests at the expense of those who have trusted us."
The observation that a person cannot wear two hats and continue to adhere to his or her fiduciary duties was echoed early on by the U.S. Supreme Court, "The two characters of buyer and seller are inconsistent."
The U.S. Supreme Court also observed: "If persons having a confidential character were permitted to avail themselves of any knowledge acquired in that capacity, they might be induced to conceal their information, and not to exercise it for the benefit of the persons relying upon their integrity. The characters are inconsistent."
Why should an advisor not attempt to wear two hats? Simply put, because persons are weak. We are unable to not have our advice be affected by temptations (such as for additional compensation) that might exist.
As the U.S. Supreme Court opined in its landmark 1963 decision, SEC vs. Capital Gains Research Bureau, "the rule … includes within its purpose the removal of any temptation to violate them …This Court, in discussing conflicts of interest, has said: 'The reason of the rule inhibiting a party who occupies confidential and fiduciary relations toward another from assuming antagonistic positions to his principal in matters involving the subject matter of the trust is sometimes said to rest in a sound public policy, but it also is justified in a recognition of the authoritative declaration that no man can serve two masters; and considering that human nature must be dealt with, the rule does not stop with actual violations of such trust relations, but includes within its purpose the removal of any temptation to violate them … we [previously] said: 'The objection … rests in their tendency, not in what was done in the particular case … The court will not inquire what was done. If that should be improper it probably would be hidden and would not appear.'"
Ardent capitalists see the need for high standards
Even Adam Smith, said to be the founder of modern capitalism, knew that constraints upon greed were required. While Smith saw virtue in competition, he also recognized the dangers of the abuse of economic power in his warnings about combinations of merchants and large mercantilist corporations.
Smith also recognized the necessity of professional standards of conduct, for he suggested qualifications "by instituting some sort of probation, even in the higher and more difficult sciences, to be undergone by every person before he was permitted to exercise any liberal profession, or before he could be received as a candidate for any honourable office or profit."
As seen, "Smith embraces both the great society and the judicious hand of the paternalistic state."
In essence, long before many of the professions became separate, specialized callings, Smith advanced the concepts of high conduct standards for those entrusted with other people's money.
Hidden distinctions between sales and advice
The fundamental problem is that broker-dealer firms, represented by FINRA, SIFMA, and FSI, continue to advocate for the freedom to hold themselves out as trusted advisors, and to provide investment advice on American's important financial decisions. Yet, these broker-dealer firms still desire to remain in a sales-customer relationship, instead of a fiduciary-client relationship. See: RIAs and B-Ds don't mix, says Duane Thompson at MarketCounsel Summit 2011.
Perhaps FINRA, SIFMA and FSI first need to understand the distinctions between the two general types of relationships between product and service providers and their customers or clients under the law — "arms-length relationships" and "fiduciary relationships." "Arms-length" relationships apply to the vast majority of service provider—customer engagements. See: Why Vanguard Group has proved impervious to a '$34.6 billion' whistleblower suit and why nobody's suggesting Vanguard execs should breathe easy.
In arms-length relationships, the doctrine of "caveat emptor" generally applies, although there are many exceptions made to this doctrine that effectively compel affirmative disclosure of adverse material facts in diverse contexts. In other words, non-fiduciaries who contract with each other can engage in "conduct permissible in a workaday world for those acting at arm's length." The standard of conduct expected of the actors in arms-length relationships has also been described by the courts as the "morals of the marketplace."
In contrast, under a fiduciary relationship, the fiduciary steps into the shoes of the client. The fiduciary adheres to the "fiduciary principle," which Justice Philip Talmadge of the State of Washington Supreme Court aptly summarized: "A fiduciary relationship is a relationship of trust, which necessarily involves vulnerability for the party reposing trust in another. One's guard is down. One is trusting another to take actions on one's behalf. Under such circumstances, to violate a trust is to violate grossly the expectations of the person reposing the trust. Because of this, the law creates a special status for fiduciaries, imposing duties of loyalty, care, and full disclosure upon them. One can call this the fiduciary principle."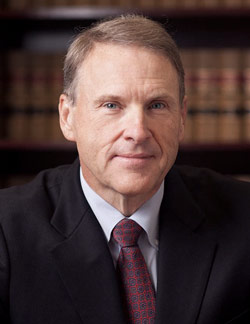 Justice Philip Talmadge A fiduciary relationship
... necessarily involves vulnerability for the
party reposing trust in another… Because
of this, the law creates a
special status for fiduciaries, imposing duties
of loyalty, care, and full disclosure
upon them.
The impact of serving in a fiduciary capacity is often underestimated, even by the DOL itself. I estimate that intermediation fees and costs fall by roughly half, on average, when a client transfers from a non-fiduciary advisor to a fiduciary advisor.
Others possess much higher estimates. For example, in a 2014 paper by Prof. Mark Egan, he opined: "Brokers utilize the space of available products to price discriminate across consumers, selling high fee products to unsophisticated investors and low fee products to sophisticated investors … I structurally estimate the model to analyze the impact of the proposed broker regulations of the Dodd-Frank Act. I find that holding brokers to a fiduciary standard over the period 2008-2012 would have increased investor returns by as much as 2.73% per annum."
'Best Interests' has legal meaning
The fiduciary duty of loyalty, in which the advisor is bound to act in the client's best interests, is central to the fiduciary principle; it is the principle's most distinguishing characteristic. The term "best interests" has an established legal meaning, which FINRA should not be able to alter.
The phrase "act in the best interests of the client" is used to explain, in language a non-lawyer would understand, the core aspect of the fiduciary duty of loyalty. This use of the term "best interests" to describe the fiduciary duty of loyalty is frequently found in judicial decisions.
For example, in explaining the duty of loyalty owed by a board of directors to the corporation, the instruction to a lay jury reads: "Each member of the … board of directors is required to act in good faith and in a manner the director reasonably believes to be in the best interests of the corporation when discharging his or her duties." (Schultz v. Scandrett, #27158, Supreme Court of South Dakota, 2015 SD 52; 866 N.W.2d 128; 2015 S.D. LEXIS 85 [June 24, 2015]).
In describing the fiduciary duty of the director of a corporation to the corporation and its shareholders, a court opined: "The duty of loyalty 'mandates that the best interest of the corporation and its shareholders takes precedence over any interest possessed by a director, officer or controlling shareholder and not shared by the stockholders generally.' Cede & Co. v. Technicolor, Inc., 634 A.2d 345, 362 (Del. 1993) (citing Pogostin v. Rice, 480 A.2d 619, 624 (Del. 1984) and Aronson v. Lewis, 473 A.2d 805, 816 (Del. 1984));see also Diedrick v. Helm, 217 Minn. 483, 14 N.W.2d 913, 919 (Minn. 1944). The classic example is when a fiduciary either appears on both sides of a transaction or receives a substantial personal benefit not shared by all shareholders. Id." DQ Wind-Up, Inc. v. Kohler, Court File No. 27-CV-10-27509, Minnesota District Court, County Of Hennepin, Fourth Judicial District, 2013 Minn. Dist. LEXIS 118 (2013).
Similarly, "[t]he duty of loyalty requires that the best interests of the corporation and its shareholders take precedence over any self-interest of a director, officer, or controlling shareholder that is not shared by the stockholders generally." Rales v. Blasband, 634 A.2d 927, 936 (Del. 1993).
Also, "in dealing with corporate assets [the corporate officer] was required to act in the best interests of the corporation and he was prohibited from using either his position or the corporation's funds for his private gain." Levin v. Levin, 43 Md. App. 380, 390, 405 A.2d 770 (1979).
A court, recently opining on ERISA's fiduciary duty of loyalty, stated: "ERISA imposes a duty of loyalty on fiduciaries. Donovan v. Bierwirth, 680 F.2d 263, 271 (2d Cir.), cert. denied, 459 U.S. 1069, 74 L. Ed. 2d 631, 103 S. Ct. 488 (1982) (Friendly, J.). A trustee violates his duty of loyalty when he enters into substantial competition with the interests of trust beneficiaries. Restatement (Second) of Trusts, § 170, comment p … under the law of trusts, a fiduciary is generally prohibited, not just from acting disloyally, but also from assuming a position in which a temptation to act contrary to the best interests of the beneficiaries is likely to arise. Grynberg at 1319; 2 Scott on Trusts § 170, pp. 1297-98 (1967)." Salovaara v. Eckert, 94 Civ. 3430 (KMW), U.S. D.C. SDNY, 1996 U.S. Dist. LEXIS 323 (1996).
Fiduciary bedrock
In describing an attorney's fiduciary duty of loyalty to a client, a court stated: "public policy requires that he not be subjected to any possible conflict of interest which may deter him from determining the best interests of the client … a client's right to the undivided loyalty of his or her attorneys must be protected … The duty of both the associate and the successor attorney is the same: to serve the best interests of the client." Beck v. Wecht, No. S099665, Supreme Court Of California, 28 Cal. 4th 289; 48 P.3d 417; 121 Cal. Rptr. 2d 384; 2002 Cal. LEXIS 4197; 2002 Cal. Daily Op. Service 5812; 2002 Daily Journal DAR 7326 (2002).
Numerous law review articles and academic texts also reflect on the fiduciary's obligation to act in the client's (entrustor's) "best interests."
"Tracing this doctrine back into the womb of equity, whence it sprang, the foundation becomes plain. Wherever one man or a group of men entrusted another man or group with the management of property, the second group became fiduciaries. As such they were obliged to act conscionably, which meant infidelity to the interests of the persons whose wealth they had undertaken to handle. In this respect, the corporation stands on precisely the same footing as the common-law trust." Adolf A. Berle, Jr. & Gardiner C. Means, The Modern Corporation and Private Property 336 (1939). See: Where Barbara Roper and Ron Rhoades lose traction in their fiduciary arguments.
"The underlying purpose of the duty of loyalty, which the sole interest rule is meant to serve, is to advance the best interest of the beneficiaries … There can be no quibble with the core policy that motivates the duty of loyalty. Any conflict of interest in trust administration, that is, any opportunity for the trustee to benefit personally from the trust, is potentially harmful to the beneficiary. The danger, according to the treatise writer Bogert, is that a trustee 'placed under temptation' will allow 'selfishness' to prevail over the duty to benefit the beneficiaries. 'Between two conflicting interests,' said the Illinois Supreme Court in an oft-quoted opinion dating from 1844, 'it is easy to foresee, and all experience has shown, whose interests will be neglected and sacrificed' ...
"The law is accustomed to requiring that attorneys zealously pursue their clients' interests and that they not indulge interests that may conflict with those of a particular client without first disclosing the potential conflict to the client and receiving the client's approval. There are some conflicts that cannot be overcome by the client's permission where the conflicted attorney would have to avoid the conflict entirely or quit the representation of the client. Law firms vigorously monitor potential conflicts between attorneys and clients. The rules of professional responsibility go to great lengths to define the appropriate standard of conduct for attorneys and describe what constitutes a conflict and how an attorney, law firm, and client should handle it. These strictly enforced standards of conduct cover every facet of the attorney-client relationship and leave very little to chance in a court's ex post determination of whether an attorney has breached her fiduciary duties. While fiduciary duties may apply to the relationship and zealous advocacy is clearly required, the obligation an attorney owes a client is not left to vague, unpredictable ex post judicial review. It is quite thoroughly described in codes of conduct that have grown ever more complete and sophisticated over time." John H. Langbein, Questioning the Trust Law Duty of Loyalty: Sole Interest or Best Interest?, 114 Yale L.J. 929 (March 2005).
We also see the term "best interests" used to describe the legal obligations arising for those who provide personalized investment advice to retail customers. On January 22, 2011, the SEC's Staff, fulfilling the mandate under § 913 of the Dodd-Frank Act, released its Study on the regulation of broker-dealers and investment advisors. The overarching recommendation made in the Study is that the SEC should adopt a uniform fiduciary standard for investment advisors and broker-dealers that is no less stringent than the standard under the Advisors Act.
Specifically, the Staff recommended the following: "[T]he standard of conduct for all brokers, dealers, and investment advisors, when providing personalized investment advice about securities to retail customers (and such other customers as the Commission may by rule provide), shall be to act in the best interest of the customer without regard to the financial or other interest of the broker, dealer, or investment advisor providing the advice." EC Staff, Study on Investment Advisors and Broker-Dealers ii (2011) [hereinafter SEC Staff Study], available at https://www.sec.gov/news/studies/2011/913studyfinal.pdf.
Bona fide fiduciary duty of loyalty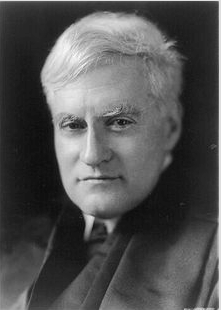 Benjamin Cardozo: A trustee is held
to something stricter than the morals
of the market place. Not honesty
alone, but the punctilio of an
honor the most sensitive, is then
the standard of behavior.
Under the fiduciary duty of loyalty, as developed over centuries of case law, there is a duty to not possess a conflict of interest, and to not profit off of the client. In other words, fiduciaries owe the obligation to their client to not be in a position where there is a substantial possibility of conflict between self-interest and duty. This is called the "no-conflict" rule, derived from English law. Fiduciaries also possess the obligation not to derive unauthorized profits from the fiduciary position. This is called the "no profit" rule, also derived from English law.
If a conflict of interest is not avoided and does exist, mere disclosure to the client of the conflict, followed by mere consent by a client to the breach of the fiduciary obligation, does not suffice. Under the law, we state that this is not sufficient to create either a "waiver" of the client or to "estop" the client from pursuing a claim for breach of fiduciary duty. If this were the case, fiduciary obligations — even core obligations of the fiduciary — would be easily subject to waiver. Instead, to create an estoppel situation, preventing the client from later challenging the validity of the transaction that occurred, the fiduciary is required to undertake a series of steps.
First, disclosure of all material facts to the client must occur. [For some commentators on the fiduciary obligations of investment advisors, this is all that is required. Often this erroneous conclusion is derived from wishful misinterpretations of the landmark decision of SEC v. Capital Gains Research Bureau.]
Second, the disclosure must be affirmatively made and timely undertaken. In a fiduciary relationship, the client's "duty of inquiry" and the client's "duty to read" are limited; the burden of ensuring disclosure is received is largely borne by the fiduciary. Disclosure must also occur in advance of the contemplated transaction. For example, when a conflict of interest is present, disclosure via receipt of a prospectus following a transaction is insufficient, as this does not constitute timely disclosure.
Third, the disclosure must lead to the client's understanding. The fiduciary must be aware of the client's capacity to understand, and match the extent and form of the disclosure to the client's knowledge base and cognitive abilities.
Silence is not consent
Fourth, the intelligent, independent and informed consent of the client must be affirmatively secured. Silence is not consent. Also, consent cannot be obtained through coercion nor sales pressure.
Fifth, at all times, the transaction must be substantively fair to the client. If an alternative exists which would result in a more favorable outcome to the client, this would be a material fact which would be required to be disclosed, and a client who truly understands the situation would likely never gratuitously make a gift to the advisor where the client would be, in essence, harmed. See: Debate continues: Fiduciary standard no panacea.
These requirements of the common law are derived from judicial decisions over hundreds of years. While these requirements are strict, they are intentionally so. The strict fiduciary duties aim to prevent or protect against the disease of temptation.
The provision of investment advice to a client involve decisions that, if made improperly, clearly can jeopardize that client's financial future. In the area of investments, the client possesses far inferior knowledge compared to the knowledge of the fiduciary. The inherent complexity of the modern securities markets, combined with the need for investors to properly manage investment portfolios over decades as a means of ensuring their retirement security, makes reliance upon another for personalized investment advice essential. Nor can financial literacy efforts overcome this need for reliance. As observed by the Financial Planning Association of Australia Limited, "The average person will no more become an instant financial planner simply because of direct access to products and information than they will a doctor, lawyer or accountant."
This is closely analogous to the attorney-client relationship, which also treats the maintenance of conflicts of interest severely. "Conflicts of interest are broadly condemned throughout the legal profession because of their potential to interfere with the undivided loyalty that a lawyer owes to his or her client. The representation of adverse interests can likewise quickly erode the bond of trust between the attorney and his or her client."
FINRA's 'Best Interest' standard doesn't measure up
While much of FINRA's proposal is general, including its apparent requirement to "avoid conflicts of interest," upon close inspection, FINRA's proposal to the DOL that a new "best interest" standard be adopted is but an attempt to undermine fiduciary law. This is evidenced most in FINRA's requirements on how a conflict of interest is to be managed, when it is not avoided.
For example, under a bona fide fiduciary standard, all compensation of the fiduciary must be disclosed to the client, and must be reasonable. Under FINRA's proposed standard there is annual disclosure of a product's fees and expenses, but not of the compensation of the broker-dealer firm.
Under a true fiduciary standard of conduct, when a conflict of interest is unavoidable, the fiduciary must ensure client understanding of the conflict of interest. Yet, under FINRA's proposal, it appears only that the broker-dealer must "inform" the client of the conflict. Moreover, broker-dealers have long advocated in opposing fiduciary standards mere "casual disclosures" of conflicts of interest, such as "our interests might not be aligned with yours," rather than the full and frank disclosure required of a fiduciary.
Nor is there is any requirement in FINRA's proposal that the client's consent be "informed" — a key requirement of fiduciary law before client waiver of a conflict of interest can take place. Nor is there a requirement that the client provide informed consent prior to each and every transaction. Rather, FINRA would only require brokers to "obtain client consent" to conflicts of interest. Such consent, often given with little or no understanding by the customer of the ramifications to the client of the broker's conflict of interest, does not meet the "informed consent" requirement of fiduciary law. It is fundamental that no client would ever provide informed consent to be harmed.
Finally, FINRA's proposed "best interest" standard does not require, even in the presence of informed consent, that the transaction remain substantively fair to the client (as fiduciary law requires). Rather, there is only a requirement that the transaction be in accord with the client's "best interest."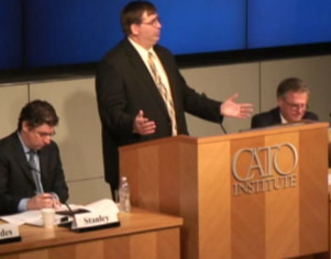 Ron Rhoades: It appears that FINRA's
"best interest" proposal would permit broker-dealers
to still represent product manufacturers, the
broker-dealer firm would also still function
as a "seller's representative."
FINRA's new "best interests" standard remains ill-defined and subject to much interpretation. While it appears that FINRA's "best interest" proposal would permit broker-dealers to still represent product manufacturers, the broker-dealer firm would also still function as a "seller's representative" rather than a "buyer's representative" as a true fiduciary would. Under FINRA's "best interest" proposal it appears that broker-dealers would easily be able to place their own interests above that of the client.
While FINRA chides the U.S. Department of Labor, in FINRA's July 17, 2017 comment letter, for imposing "a best interest standard on broker-dealers that differs significantly from the fiduciary standard applicable to investment advisors registered under the federal and state securities laws," the reality is that it is FINRA's proposal (and an earlier proposal advanced by SIFMA, of the same nature) that fails to survive close scrutiny.
FINRA's "best interest" proposal, if it were to be adopted, would significantly weaken long-standing fiduciary principles. It would mislead our fellow Americans to believe that their best interests were paramount when, in fact, the principle of caveat emptor would still apply.
Caveat emptor still applies with B-Ds
Mr. Ketchum also stated in 2015 that recent "depictions of the present environment as providing 'caveat emptor' freedom to broker-dealers to place investors in any investment that benefits the firm financially with no disclosure of their financial incentives or the risks of the product, are simply not true." Yet, I have personally seen, over and over again, many a registered representative of a broker-dealer firm sell variable annuities in very large transaction amounts, and some have bragged to me of their avoidance of the breakpoint discounts generally applicable to mutual funds but not to many variable annuities at present. And, I have also examined many investment portfolios when it is obvious that the broker's recommendations of mutual funds, from different fund families, were structured in a way to avoid certain breakpoint discounts.
The fact of the matter is that, despite Mr. Ketchum's assertion, customers of brokers need to be on guard and protect themselves from brokers who provide investment advice. The doctrine of caveat emptor still clearly applies to broker-customer relationships.
It is clear that, consciously or unconsciously, the economic self-interests of many brokerage firms and many registered representatives often profoundly affect the recommendations made to customers. Despite Mr. Ketchum's statement, it is also clear that brokers are able to place investors in investments that benefit the financial interests of the broker-dealer firm and/or its registered representatives.
FINRA must go
For over seven decades FINRA (formerly called NASD) has refused to recognize in its rules of conduct that brokers, when in a relationship of trust and confidence with their customers, possess broad fiduciary duties to such customers. These fiduciary duties act to restrict the conduct of the fiduciary.
Now, on the eve of DOL rule-making, FINRA proposes not a fiduciary standard – but rather an abomination of the "best interests" fiduciary duty of loyalty. This new, perverse "best interests" standard that would reverse centuries of understanding for that legal term. In making its proposal, FINRA seeks to undermine established fiduciary law in a misleading effort to protect the interests of its broker-dealer members, rather than the interests of the American investing public. See: What the 8 pillars of a FINRA-replacing entity for RIA oversight look like and how personal accountability is key.
In Meinhard v. Salmon, 164 N.E. 545 (N.Y. 1928) famously wrote: "Many forms of conduct permissible in a workaday world for those acting at arm's length, are forbidden to those bound by fiduciary ties. A trustee is held to something stricter than the morals of the market place. Not honesty alone, but the punctilio of an honor the most sensitive, is then the standard of behavior. As to this there has developed a tradition that is unbending and inveterate. Uncompromising rigidity has been the attitude of courts of equity when petitioned to undermine the rule of undivided loyalty by the 'disintegrating erosion' of particular exceptions. Only thus has the level of conduct for fiduciaries been kept at a level higher than that trodden by the crowd. It will not consciously be lowered by any judgment of this court."
Fiduciaries — whether attorneys, doctors, trustees, corporate directors, or otherwise — should resist any attempt to erode the fiduciary duty of loyalty. We need to stand up to Wall Street and the insurance companies and say, "This has gone on long enough. We are tired of you taking advantage at every opportunity of the American people." Instead, we need the fiduciary standard of conduct, to restrain the conduct of Wall Street, and to act as a restraint upon its greed.
FINRA continues its abysmal failure to properly advance the standards of its members, and in so doing fails to safeguard consumer interests while favoring the commercial interests of its own broker-dealer member firms. FINRA's utter failure to protect consumers over many decades, augmented by its recent colossal failure in proposing a deceptive new "best interests" standard that would deceptively not be equivalent to a bona fide fiduciary duty of loyalty, is good cause for removing from FINRA its ability to regulate any market conduct. The U.S. Securities and Exchange Commission should act forthwith to remove FINRA's authority to protect consumers from brokers by removing its regulation of the market conduct of its broker-dealer firms and their registered representatives.
Ron A. Rhoades, JD, CFP® is an Assistant Professor of Finance and the Director of the Financial Planning Program in the Gordon Ford College of Business at Western Kentucky University. This article represents the personal views of the author, and does not necessarily represent the views of any institution, organization or firm with whom Ron A. Rhoades is associated.
---
---
Stephen Winks
February 3, 2016 — 5:59 PM
Of course Ron Rhoades is absolutely correct in his assertion of the facts pertaining to fiduciary duty. What is so frustrating is there are no disputing these facts, yet Regulators like FINRA never seem to do their duties to protect public trust. The widely held view that the system is rigged in favor of the industry rather than the consumer and public trust is gaining momentum with each day. Why is it that Ron Rhoades has to work so hard to convince everyone to do the right thing? Thank goodness for Ron Rhoades !
SCW
Stephen Winks