MarketCounsel Summit 2016 -- the theme is when the boss calls, you go
The Fontainebleau glitters, but not with newly minted Trumpsters, as Summit chief Brian Hamburger got more than he bargained for with the conference's theme of 'change'
Lobbying took on a new meaning at the Fontainebleau this week at the MarketCounsel Summit.
---
Related Moves
September 16, 2020 at 6:00 PM
---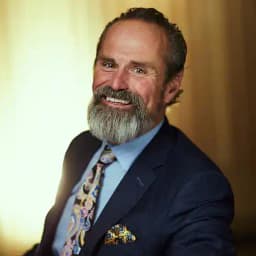 October 5, 2018 at 6:05 PM
---
---
Mentioned in this article:
---
---
---
123CFP
December 10, 2016 — 7:29 PM
I guess reporting in the financial services industry isn't immune from a clear liberal bias. You go out of your way to mention how Anthony Scaramucci was a "reluctant" Trump supporter (I guess he told you this) and referred to negative comments he made about Trump 4 months ago during the heat of a primary election. Should I remind you of some of the comments President Obama made about Hillary Clinton 4 years ago during a tough primary? Yet, Obama supported her in this year's general election (it happens every election year, stop being so naive). Then, you fail to mention how Conway was the first female to run a successful Presidential election, instead opting only to call her "Trump's third campaign manager" despite the fact that most pundits on both sides call her orchestration of the campaign brilliant and one of the greatest upsets in Presidential election history. Finally, I'd like to hear how much outrage there would be if a male reporter wrote the story of Conway's outfit using the same verbiage you did "pink-and-black flowered scuba dress and black-studded, very, very, very high heels that actually seemed to pitch her forward". Really??? Keep sneering down your nose past your triple-mocha latte in disgust at the 60+ million voters who put Trump into office and you'll make reelection in 2020 quite easy.
Marie Swift
December 13, 2016 — 2:37 AM
Hey 123CFP -- would you kindly sign your name so we know whose comments we are reading? Thanks, Marie