News, Vision & Voice for the Advisory Community
After Abby Johnson had former RIA chief troubleshoot $250-million purchase, he comes back to stock shelves with robo and alt goodies
December 8, 2016 — 12:08 AM UTC by Brooke Southall
Brooke's Note: "Product" is almost a dirty word in the RIA business. It connotes something inert and laden with fees. Not a pretty picture. But products in the financial services realm are evolving and Fidelity suggests that is a reason why Mike Durbin ended up in this head-of-product job. Algorithms, robos and new ways of mixing alternative investments into mainstream portfolios, never mind ever-improving ETFs, mutual funds and other security vehicles are all entering the product picture. On the front lines of parsing all that is Durbin -- fresh off being interim CEO of a technology firm in eMoney. This positioning of an A-list RIA executive in this job could get interesting.
Fidelity Investments is bringing Mike Durbin back in from the cold just as winter begins in earnest up in Boston.
The former RIA chief is taking on the role of head of Fidelity Institutional product, where he will curate, develop and build products for advisors in the RIA, broker-dealer and family office channels. Fidelity Institutional is the parent division of custody unit Fidelity Clearing & Custody Solutions and of Fidelity Family Office Services. The story was tipped to RIABiz and confirmed by Fidelity.
The job represents a round trip of sorts for Durbin who Abby Johnson, Fidelity's chairwoman, president and CEO (as of last month), deployed to make certain that the eMoney Advisor LLC purchase in February of 2015 became an eagle that landed. The $250-million purchase from Guardian Life Insurance Co. of America was destined to be complicated. It required joining an entrepreneurial culture and corporate culture. What to make of Fidelity Investments paying $250 million out of the blue for eMoney.
"Mike saw eMoney through the transition and now he is stepping in to drive our product strategy forward," says Erica Birke, a Fidelity spokeswoman.
Know the players
Durbin is replacing Mark Haggerty, who is moving into another role within Fidelity after five years as head of product. As Haggerty did, Durbin reports to the president of Fidelity Institutional, Jeff Lagarce -- a job on the same Fidelity tier as Sanjiv Mirchandani, president of Fidelity Clearing & Custody Solutions. Bob Oros remains RIA custody chief.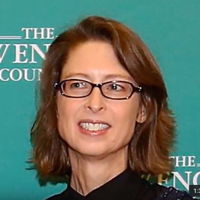 "Mike Durbin is one of the top talents in our space," he writes in an email. "Given his background as a proven operator in the brokerage world, his experience running Fidelity Institutional, his understanding of technology having run eMoney, and now rounding it out on the product side; his experience set should give him great perspective from which to drive further innovation at Fidelity."
Durbin exits his job as head of Fidelity Wealth Technologies, a unit whose purpose inside Fidelity is to roll up firms like eMoney over time. That unit maintains a staff that continues to report to Mike Wilens, head of enterprise services, to whom Mike previously reported.  O'Brien now reports directly to Mike Wilens. Mike Durbin remains an active member of the eMoney board. 
The advisor product job has evolved just since Durbin left the custody realm two years ago, says Birke. The clearing and custody units merged with all reporting up to Mirchandani. And, in that time, lines between products and technology have blurred. The new Fidelity robo, AMP, that uses the eMoney dashboard is a key example of that. 
"New products are propelled by software," she says. "That intersection is happening." See: How Fidelity's robo for RIAs 'leapfrogged' rivals -- and why the landing might not stick
But because the choice of which products to build, buy or develop is part of a collaborative process with clients, the choice of Durbin also reflects his tenure and the respect that advisors have for him.
"He knows the clients," Birke says. There are about 3,000 firms that are RIA clients of Fidelity Institutional and about 10,000 overall.
---
Mentioned in this article:
eMoney
Financial Planning Software
Top Executive: Edward O'Brien
---
---
Share your thoughts and opinions with the author or other readers.
---