News, Vision & Voice for the Advisory Community
The problem, Rhoades says, is that a pseudo-fiduciary standard asks consumers to assume the burden of knowing what's best for them when it comes to investing, which brings the problem full circle
December 7, 2016 — 8:33 PM UTC by Janice Kirkel
Brooke's Note: We sent correspondents to this week's MarketCounsel Summit looking for a more definitive picture of the future of the DOL rule. Here is a dispatch from its DOL panel and intensive off-panel conversations with two of its participants which reveal a potentially grayer, uglier outcome under all the black-and-white, pro-and-con DOL-rule arguments.
A new, more worrying DOL rule scenario is emerging as Donald Trump takes command, hedge fund maven Anthony Scaramucci gets more of a say and the CEO of a chain of fast-food restaurants rises to the top of the candidate list for Labor Secretary.
A panel of experts anchored by Ron Rhoades and Skip Schweiss at the MarketCounsel Summit in Miami Beach yesterday warned that the greatest danger surrounding the incubating regulation may be neither repeal nor passage but a "middle view" that makes matters worse for advisors and consumers alike. It harks back to the middle-ground compromise that led to Obamacare's struggles in controlling costs, though some also say the comparison is not apt.
"The worst case would be adopting a rule and calling it fiduciary when it is actually a much weaker standard," Rhoades said in interview following the panel. Permanently redefining "fiduciary" as anything less than in the best interests of the client would be the most hurtful to investors, he added. See: The White House puts its best Obamacare minds behind cleaning up the 401(k) business -- starting by issuing a withering memo
Schweiss, head of regulatory affairs at TD Ameritrade, largely agrees that a watered-down or cherry-picked rule will hurt investors. Even fee transparency, on its own, is not enough to protect consumers. "Not when fees are buried in a prospectus … no one reads that … transparency has not proven to be effective enough … ultimately it's not very transparent."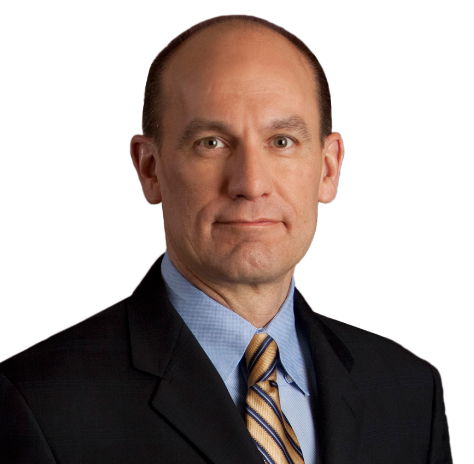 Rhoades added that it's useless to ask consumers to assume the burden of knowing what's best for them when it comes to investing.  "Accept[ing] personal responsibility in the extremely complicated area of investments ... it's hard for people to use good judgment. It's just too complicated."
Seasons in purgatory
That timeframe, he says, creates a marketing opportunity for RIAs. 
"You can create a big distinction for yourself in the marketplace. Even if the rule is delayed or pulled back I'd advertise that I'm complying." And simply from a dollars-and-cents perspective, Schweiss says, advisors should comply. "Firms have spent millions to get into compliance. If at the eleventh-hour there's a delay or repeal, that's some cost unless you choose to go ahead with it." 
But Rhoades has seen what a weakened fiduciary standard looks like and says it's not pretty.
Rhoades added: "This is a consumer issue first and foremost. I practice as an investment advisor and have seen the harm to consumers." (That's even true with the most sophisticated investors, according to Rhoades, as outlined in this article: An X-ray of one affluent, educated and sophisticated investor's portfolio shows how it was chewed up by fees.)
Rhoades and Schweiss appeared on a panel, along with FI360 CEO Blaine Aikin and the Institute for the Fiduciary Standard's Knut Rostad  just hours after Kellyanne Conway pinch hit for two high-profile no-shows at the conference: hedge fund chief Anthony Scaramucci and RNC chairman Reince Priebus, both of whom are expected to occupy choice berths in the coming Trump Administration. See:  MarketCounsel Summit weathers Trump mayhem as Scaramucci and Priebus bail and Kellyanne Conway makes a night flight to Miami
Whether and when the DOL rule will live or die was another aspect of the debate.
'Can't' easier than 'must'
Rhoades, director of the financial planning program at Western Kentucky University, was by far the more pessimistic of the duo. He said if the new Secretary of Labor wants to delay the rule "it will likely be a delay followed by another delay followed by a new rule that withdraws the current rule or does something different."
Current odds-on pick for Labor secretary is Andrew Puzder, CEO of CKE Restaurants Inc., a stated foe of regulation in business.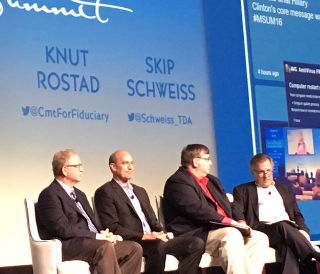 "It's extremely easy for an agency to delay a rule. It's done all the time," said Rhoades. "Technically, agencies should be going through the rulemaking process to delay rules but very few actions are actually brought when agencies don't do that. Judges don't like to interfere with government agencies, they defer to agency actions."
Rhoades added that judges are generally fine with saying to an agency 'you can't do that,' but find it a lot harder to say 'you must do that.'"
Schweiss took a more optimistic view. "I'm not in the camp that says the thing is as good as dead," said  "It's a final rule. It can't be undone with a wave of a wand. A delay is likely, but I don't see a flat-out repeal. I think there may be some sort of deal." See: TD Ameritrade pulls off amazing Summit in DC that reveals rot to the core of SEC, FINRA and ERISA system
Uncheered by the prospect, Rhoades outlined a few ways the rule could meet its death -- or at least an open-ended sentence in limbo.
Or, the rule could be officially withdrawn -- but that could take years.
Then there's the legislative option. "Senate Democrats would like to stick together and block efforts to overturn it legislatively, but there are some really big issues coming up in the next few years -- immigration reform, tax reform, budgets, spending on infrastructure. It would not be unusual to see an issue like this, important to Democrats, bargained away in order to achieve some unrelated objective elsewhere," said Rhoades. See: FINRA is making dog whistle comments hinting its SRO ambitions still simmer
Still standing
Rhoades advises pro-rule advocates to throw cold water on any comparisons to Obamacare. "The dynamics of Obamacare are completely different. Obamacare is extraordinarily complex. [In Congress] you can go line by line and say what you want and don't want." That just doesn't apply to this rule, he said.
Yet Schweiss points out that even if there is no rule, "you're still gonna have to justify why you picked a 125-basis point product when you could have picked a 25-basis point product. There's gonna be a lot of price pressure whether the rule is finalized on April 10 or never." See: The DOL rule is DOA -- and that's just the beginning, says RIA champion Brian Hamburger, law school chum of odds-on chief of staff Reince Priebus.
There, Rhoades agrees. "The message from the panel was that fiduciary is winning in the marketplace. We should regard any delay as just that. Given all the foundational work that has taken place this is likely to come back very fast in the next Democratic administration."
The choice, he says, is comply now or comply later, and if you choose later "you're gonna be losing in the marketplace. Fee-based advice has been winning for the last decade, slowly gaining market share, and it's gonna continue." 
---
Mentioned in this article:
MarketCounsel
Regulatory Attorney, Consulting Firm, Specialized Breakaway Service
Top Executive: Brian Hamburger
FI360
Financial Planning Software
Top Executive: Blaine Aikin
---
---
Share your thoughts and opinions with the author or other readers.
Stephen Winks said:
December 8, 2016 — 8:51 PM UTC
---
---