News, Vision & Voice for the Advisory Community
The firm's future as an independent public company is assured for now but the abrupt shift in management style poses new questions
December 6, 2016 — 12:52 AM UTC by Brooke Southall
Brooke's Note: After all the questions about who would own LPL and who would lead it into 2017 and beyond, we have answers. But the reasons the original questions got asked sit there as pregnantly as ever. LPL has 14,000 relationships with advisor affiliates, including dozens of particularly nettlesome ones with OSJs -- all of which are arguably lopsided against LPL. Its old payout structure is based on the old way of doing business -- giving 95% of the revenues to advisors and making it up in the back room through arrangements with product-makers and trading on its own clearing platform. LPL will now have to move the payout rug without any of the living room furniture toppling. It will also have to improve as an RIA custodian to compete with Schwab and Fidelity. All that is hard and it involves people skills as much as artful lever-pulling. It was pretty to think Goldman Sachs or private equity could use intellectual sorcery to make the changes. No dice. LPL will have to go it alone. It has chosen Dan Arnold who is well liked, smart and energetic. But unlike the man he is replacing, Mark Casady, Arnold's skills for mobilizing troops, envisioning change and selling new deals are a wild card. But the Goldman Sachs poker-game phase, at least, is over.
Despite a C-Suite switch, LPL Financial will continue to go it alone. That's the message that big clients got from the giant Boston-, San Diego- and Charlotte, N.C.-based IDB got early and often this morning after the company announced that Dan Arnold would replace Mark Casady as CEO.
John Hyland, founder and managing director of Private Advisor Group in Morristown, N.J. was trying to sleep in after giving a speech in San Diego over the weekend related to his battle with leukemia. See: Eighteen months after the fight of his life, an advisor raises more money for a Leukemia cure.
But it was not in the cards.  "I was trying to sleep in and the phone was going crazy," he says.
On the other end of the line, in quick succession, came the chipper voices of Mark Casady, Dan Arnold and Andy Kalbaugh -- managing director of relationship management and business consulting -- reassuring Hyland that LPL was not for sale. 
The calls to Hyland and others followed months of reports that had Goldman Sachs shopping LPL. Knowledgeable sources outside the company say that LPL "got no serious looks" from big firms that might have gobbled it up. The two firms that appeared best positioned to make a play for LPL -- Raymond James Financial Inc. and The Charles Schwab Corp. -- are on organic winning streaks that are "too good to mess with it," according to a source who asked not to be named. Though private equity firms were sniffing around when the shares were scraping bottom earlier this year, they gradually lost interest as the shares crept higher, climbing nearly 100% from $20.23 to $41 as recently as last week. They closed at $39.48 today. LPL went public at $32. See: What to make of LPL nearing a successful -- but scaled back -- IPO
This morning's message that LPL, with its $495 billion in custodied assets as of Oct. 31, was not going to be purchased by Schwab or taken private for an overhaul by private equity experts, was echoed in writing by LPL's lead director of the board, Jim Putnam, who has been with LPL since 1983 either as a top executive or as a member of the board of directors. His current title is vice chairman.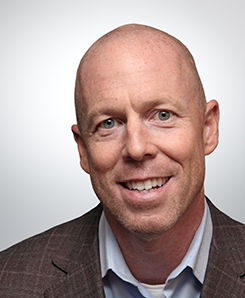 "We have great confidence in our ability to thrive as an independent public company," he wrote in a prepared remark. The comment suggesting a sale isn't sought was enough to send LPL shares down 3.6% to about $39.50. Still, it's an improvement over the $31 per share at which they were trading only weeks ago. [A mid-morning snapshot Tuesday showed LPL shares trading at $36.80.]  LPL shares spike despite CFO downplay of buyout prospects as CEO Mark Casady reveals 'large programs' at banks are kicking LPL tires
Entrepreneur stripes
In Arnold, 51, LPL gets a leader known to stay quiet but get things done with great energy -- with more of the bearing of an entrepreneur than a public company CEO, says Hyland, whose firm manages $11 billion of AUM and $10 billion to $15 billion of brokerage assets.
"He thinks that way. He's got a good strategic mind and he can execute beautifully."
Yet one skeptic, who asked not to be named, says that Arnold fits much more of the prototype of a chief financial officer than a CEO. Good in small groups and an excellent tinkerer, he remains unproven as a salesman who can get and keep talent. See: How LPL's CFO answered the Cetera question at Morgan Stanley Financial's conference
That more introverted side to Arnold could get exposed once Casady leaves, the source adds. With Bill Dwyer, Robert Moore and Derek Bruton having moved on from LPL, the bench talent for sales is potentially exposed. See: Sources: Larry Roth is out at Cetera, supplanted by ex-LPL president, Robert Moore
"As an entrepreneur at heart, I am constantly inspired and energized by the work our advisors and institutions do to serve investors and by the talent and dedication our employees bring to their work every day in support of our mission," he wrote in this morning's statement.
Arnold earned the "entrepreneur" badge as a leader of UVEST Financial Services Group, Inc., a Charlotte, N.C.-based broker-dealer that LPL bought in 2007. It had $144 million of revenue at the time of sale. UVEST had more than 100 employees prior to the sale and served about 700 financial advisors at credit unions and banks. See: What LPL's pick of a new CFO says about how strategic -- and RIA oriented -- the company plans to be
OSJ, DOL quandaries
Another big challenge for LPL's incoming CEO surrounds the company's relations with some of its biggest, highest-profile customers -- namely offices of supervisory jurisdiction. Though onboarding those companies rapidly ramps up LPL's gross assets under affiliation, it comes at a price. Not only does LPL gain the slimmest of profit margins from OSJs, which have their own sales forces, often comprising hundreds of reps, but those reps can cannibalize assets from its higher-paying reps. LPL may also end up losing to its own OSJs in trying to recruit advisors. See: LPL restores OSJ rights to $35-billion AUA super-rep that just kept growing during its three-year ordeal
This quandary puts a test before Arnold.
"You need a strong leader to say to OSJs: this isn't sustainable," the off-record source says.
But traditional rep relationships may also need to be reinvented. Previously, LPL could offer a succulent 95% payout but make an even tastier margin through revenue sharing and other lucrative arrangements it booked with financial product makers out of eyeshot. Greater regulatory scrutiny is choking off those revenue sources. See: The DOL's final rule contains a litany of 11th hour concessions to brokers that show Wall Street lobbyists earned their keep
In addition, with the rise of the RIA model, LPL competes more and more heavily with pure RIA custodians like Schwab Advisor Services, TD Ameritrade and Fidelity Clearing & Custody Solutions. Those companies are able to make the pitch that they are both better and cheaper -- with fewer compliance costs, more technology and better trading including the ability to do block trades. See: Why exactly a $2.2 billion RIA hybrid abruptly dumped LPL for Securities America -- and Schwab, Fidelity and TD Ameritrade.
On the attack
Even so, Putnam added in the release that LPL is ready to go back on the offensive.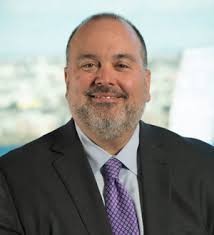 "We are in the midst of one of our most successful recruiting years in LPL's history. Additionally, LPL's scale and financial performance have equipped the firm to continue investing in the business and to respond decisively to opportunities as they arise." 
LPL is on shaky ground with some big advisors who are weighing options -- most publicly and recently is the case of Ron Carson and his firm, Carson Wealth Management. Reports have him leaving LPL for Cetera Financial Group and taking a remaining $2 billion of assets with him. See: Almost-confirmed reports had Ron Carson bolting LPL for Cetera as part of a $35-million shake-up of his RIA; 92 hours later the silence is deafening. Carson had already moved RIA assets to Fidelity, Schwab and TD Ameritrade.
LPL declined to be interviewed for this article through its spokesman, Jeffrey Mochal. LPL couldn't disclose to the public that Goldman Sachs had stopped its shopping of the firm because it never acknowledged the retainer in the first place. 
'Helluva job'
As of today, Casady was 14 years into his tenure at LPL and has undergone virtually every trial by fire a CEO can endure, including the company's IPO, wrenching regulatory change and the unrelenting hounding of the most aggressive species of shareholder -- a wolf pack of activist hedge funds. See: How LPL's wolf pack of hedge funds only added to its stake, even as a mini-faction of non-hedge directors tried to hold them in check
"Mark's done a helluva job. [On the phone call this morning] He seemed very at peace," says Hyland
Still, those hedge funds remain in place as LPL shareholders. 
A report LPL filed with the Securities and Exchange Commission in August shows that the hedge funds continue to hold a block of shares, though the San Francisco Bay Area hedge funds with big positions in LPL stock fell to five players from nine, including SPO Partners, FPR Partners, Fairview Capital Investment Management LLC, Dragoneer Investment Group and HMI Capital. Together, they own 31 million shares of LPL, or 34.8%, of all outstanding shares. See: After stealthily buying up LPL stock, a 'wolf pack' of activist hedge funds has a leg hold.
---
Mentioned in this article:
Private Advisor Group
Specialized Breakaway Service, RIA-Friendly Broker-Dealer, RIA Serving Other RIAs
Top Executive: John Hyland
---
---
Share your thoughts and opinions with the author or other readers.
---