Bob Miller: Although we compete with Addepar in the reporting domain we also provide services that they do not.
Brooke's Note: I am not somebody who is sold on the idea that alternatives investments are good to invest in or that they are even all that "alternative" given how many readily melted down in 2008-'09 along with everything else. Part of my skepticism lies simply with an attitude I perceive among their producers that us investors should pay a mega-premium for the right to put our money in what feels at times like an unaccountable blind trust. So I consider it good news that software providers are, in earnest, bringing algorithms to bear on this issue like never before. See: Why a disconnect between reporting software and advisors to UHNW assets persists -- and what makes the problem so thorny. Credit PCR for being part of that push and credit Addepar for helping to light a fire under their feet.
With an ongoing foray into the RIA market, a bull's eye on new channels to reach those coveted ultrahigh-net-worth clients and a stated two-year time frame in which to catch up to the assets of its Silicon Valley adversary, Private Client Resources LLC has installed a East Coast fintech startup veteran as its leader. See: Private Client Resources is a software darling of private banks but can it conquer RIAs?
The Wilton, Conn.-based provider of aggregation and reporting services named Bob Miller as CEO and vice chairman of the board to enact new strategy, which includes a new non-basis-point pricing of its software. Miller has been with the company since December 2015, brought onboard as a strategic advisor and Miller began his CEO duties in July. See: Consolidation pushes a veteran of Wachovia, U.S. Trust, National City into the RIA space. Miller replaced Rob Fiore, who had been with the company since 2005 and served as its chief executive and president since 2011. The company says Fiore "stepped down to pursue other opportunities." Efforts to reach Fiore for comment were unsuccessful.
PCR's new leadership comes as its younger competitor, Addepar Inc., founded in Mountain View, Calif. in 2009 and backed by big venture capital money to enable its ambitions, reports year-over-year growth of nearly 100%, with assets managed through its software at $500 billion. The wary love affair between RIAs and Addepar and where it's headed.
Miller is determined that PCR will reach that watermark in in two years -- an ambitious goal considering that as it stand now, with assets on its platform standing at $125 billion, it would require annual average growth of 100% for PCR to reach that goal by the end of 2018.
Miller's CV gives some credence to the audacity of the plan. He has four startups to his name, the most recent being New York-based ThinkMantle LLC, a consultancy for financial advisors. Previously, he founded CorrectNet Inc., a Hauppauge, N.Y.-based provider of aggregation and reporting for institutional asset managers, prime brokers and hedge fund administrators.
He says that while 400 advisors in 80 firms (which include family offices, private banks and RIAs) use PCR's platform for 1,200 UHNW families with average assets of $100 million, there are another 70,000 or so UHNW families in North America that he believes need PCR.
RIABiz: What led to you becoming CEO, along with some other recent executive changes? I.e., What wasn't working?
Miller: The company had built an important business serving over 1,200 families and decided this past year to invest heavily in new technology, distribution models and a broader view of the market. Because I've built multiple financial technology companies, the board and investors felt my experience could drive broader adoption by both our existing clients and new market opportunities.
RIABiz: Can you expand on "broader view of the market"?
Miller: We were primarily focused on advisors that exclusively service the UHNW (e.g. single family offices/multifamily offices). We now have offerings that are appropriate for a broader range of RIAs who may have a portion of their clients in this category and private banks with requirements for our service, through technology, to unify their UHNW client experience across the institution. In each case our newly developed integration capabilities are driving these wins. See: Look before you leap: Six questions you must consider before becoming a multifamily office.
RIABiz: How is PCR's push into the RIA market going?
RIABiz: Is your software fully interchangeable with RIAs or to what degree is it interchangeable?
Miller: Our solutions coexist with major RIA platforms. We are not a total wealth platform for multiple wealth segments. RIAs adopt us to help with the challenging tasks they cannot do with the traditional data management and reporting solution. See: Orion lands $27-billion AUM account as BAM Alliance phases out its homemade system built on Schwab PortfolioCenter.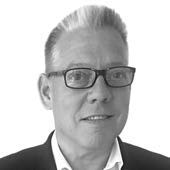 RIABiz: The announcement of your new position said PCR has been offering "disruptive non-basis point pricing." Can you elaborate on the details of that pricing and explain why you call it disruptive? And why is it part of your approach?
Miller: We have a decade of data on 1,200 families that we were able to analyze to assess the complexity and profitability of our service. We believe that as a service provider we should be compensated based on a cost model, not "share-the-wealth" basis-point pricing – which is doomed, in my opinion. Acceptance of our fixed annual price per family in seven wealth tiers with no upfront or ongoing setup fees has been exceptional. See: Two years after the $199 million FolioDynamix sale, Aaron Schumm jumps back in the B2B RIA game but not to compete -- yet.
RIABiz: Can you give me a better sense of the pricing structure, i.e., what are the specific criteria used to determine a cost? If I have $1 billion in AUM, how much would I pay annually to use your software compared to if I have $10 billion AUM?
Miller: We do not use basis-point pricing. Advisors pay a flat annual fee per family based on seven wealth tiers (e.g. <20, 20-50, 50-100, 100-250, 250-500, 500-1B, 1B-2B). The pricing reflects effort and is extremely cost efficient as you move to higher wealth segments. [Editor's note: PCR said it does not publicly disclose its pricing.]
Miller: They are formidable for sure. But we are unique in that we are the only company focused entirely on getting 100% of a UHNW client's data consolidated, reconciled, enriched and presented in a way that UHNW clients really care about. We want to ensure every UHNW client has the opportunity to benefit from this capability, even if delivered to a competitor who may want to integrate our data into their system to better service their clients.
RIABiz: You mentioned that PCR has invested heavily in new technology. Does that include ongoing investment in engineers to continue improving upon your product to compete with the likes of Addepar?
Miller: Yes. Although we compete with Addepar in the reporting domain we also provide services that they do not. Remember, they outsource their aggregation and currently do not provide alternative investment services other than by referral arrangements. We tripled our technology team to drive innovations in digital enrollment and automation of the processing of complex alternative, real estate, business interests and other holdings that are driving the adoption of our solutions. In this area we do not even consider Addepar a competitor. See: An $18-billion RIA tacks on a $24-billion U.S. Trust cast-off as the grab for UHNW magnets continues.
RIABiz: When you talk about your goal of $500 billion in assets aggregated, is there a time frame?
Miller: We are aiming for 2018.
RIABiz: How much have assets grown in the past, say, three years? In other words, is the $500 billion goal based on a past rate of growth or based on something else that makes the goal realistic?
Miller: We have different products, selling through channels, pricing differently and serving a broader market. We don't actually calibrate on future penetration estimates on our historic business. They are based on current trends.
RIABiz: You're also making your software available to other tech vendors and providers for resale. Why the shift?
Miller: We serve 1,200 of 72,000 North American UHNW families today. [Editor's note: PCR said that number reflects families with at least $30 million in wealth in the United States, Canada and Mexico, according to a Wealth-X report.] We want as many of these families as possible to benefit from our TotalWealthViews solutions. A channel approach makes sense to us. We are in discussions with advisor networks, custodial networks, software providers, consultants and even other aggregators. We have something they need.
RIABiz: When you go the multiple channel route, can that dilute any of the value of advisors dealing directly with PCR?
Miller: We think the opposite. As more advisor teams become serious about servicing the UHNW market, and leverage our capabilities, the better our product becomes and everyone benefits. As an outsourced provider of alternative data aggregation, we can customize our services to advisors' needs and add value to their client interaction by using our tools and teams for financial analysis support. The bottom line is PCR works with the wealth management industry to get data that clients care about when making their financial decisions. See: Why love has everything to do with the next frontier in financial planning and our relationship to money.
---
Related Moves
February 23, 2022 – 12:09 AM
---
---
---
---
Mentioned in this article:
Addepar
Portfolio Management System
Top Executive: Eric Poirier
---
---
---
Stephen Winks
December 31, 2016 — 2:29 AM
PGR gets it, client level performance trumps product performance. SCW