Peter Mallouk owns a $21-billion RIA already growing with organic ferocity. Then Tony Robbins shows up and whoosh.
Brooke's Note: Choosing which articles were of greatest interest to RIABiz readers in 2016 was easy because a Google robot measures the final results of your reading output. We then refresh your human memory about why the story was so irrestistible at the time. Big RIAs finding ways to get even bigger, even faster, always registers. The endless efforts to remodel the IBDs and get the right chiefs to oversee these efforts is a fount of stories. As robos get out of diapers and into adolescent experimentation, doozy stories develop. And everybody reads fervently when disasters befall companies. Last year it was Curian. This year, Aequitas and CONCERT. None of these stories are resolved so 2017 promises to keep us all on the edge of our seats, mobile devices in hand.
In retrospect, 2016 may be seen as the year in which plot eclipsed personality. So if 2015 was the year of the robo-advisor, as we judged it to be by looking over the most popular RIABiz articles of that year, in 2016 robo-advisors constituted just one episode in a multitude of addictive and intertwining story lines. Some came to season-finale-worthy conclusions (see Nos. 10 and six). Others were cliffhangers (see No.1). Absent any spoilers -- and we'll be the first to pass those along -- we'll all have to await 2017 to see how they unfold.
Speaking of robos, as we surveyed the field one retronym cropped up with disturbing regularity: "Human advisors." Now, RIABiz yields to no one in our conviction that the future of financial services rides on carbon-based RIAs securing the financial prosperity and security of the American investor. But that qualifying adjective -- human -- tossed ever-so-casually in before advisor -- like snail before mail or cloth before diaper -- is disconcerting nonetheless. See: Why robo-advisors meet the lofty fiduciary standard when so few humans can, according to an opinion written by Betterment's outside counsel.
Stay tuned.
The tenth most-read story was a case of a Hatfield replacing a McCoy at McCoy Estates. In June, intrepid reporter Lisa Shidler scooped trade and general media alike with the news that Larry Roth was out as CEO at the troubled Cetera Financial Group and Robert Moore, erstwhile chairman of the board of directors, was in. See: PE-backed Cetera board member Robert Dineen sees Larry Roth to the door, takes CEO reins.
Before joining Cetera in 2013, Moore spent five years at another tempest-tossed financial company -- one which also played a lead role in the pages of RIABiz this year. See: Robert Moore walks from LPL Financial president role for new gig, but Dan Arnold softens the blow by filling the void.
So, about those robos.
Following their collective cannonball into the financial services pool last year, robos began a more interesting phase of their development -- one in which each robo-advisor -- whether startup or legacy-borne -- began to display its foibles, strengths and weaknesses, and their destinies begin to diverge.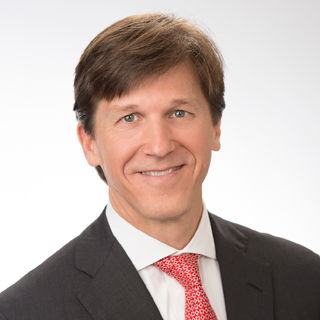 Here we have Redwood City, Calif.-based Wealthfront Inc., with its in-again-out-again CEO/co-founder Andy Rachleff weathering the defections of a host of top executives -- most painfully its vaunted product chief, Elliot Shmukler, to Instacart.
The story might hardly have registered so high on the scale of reader interest had readers not been straining their ears for some noise out of this robo célèbre of insular culture and mysterious ways -- and keeping an eye out for widening disparity in assets under management between itself at $4.5 billion and chief rival, Betterment, at about $7 billion. See: What to make of Wealthfront's three big hires and why its artificial intelligence bid may be indefensible as a strategy
The next head to roll at Wealthfront, later in 2016, proved to be the CEO himself, Adam Nash. See: Andy Rachleff takes back CEO spot at Wealthfront at critical juncture. Wealthfront's terse and reductionist explanation of that departure assures that the executive casualty at Wealthfront will attract even more scrutiny.
The good news about robo-advisors is that so many of them offer a way to for RIAs to make use of them. Yet there is a big, bad catch: robo-advisors aren't so keen on giving up control of the investing process itself. It has created an interesting power struggle and this September article showed Betterment blink at least one eye in this stare-down. See: Betterment raises $100 million a year after a $60-million round, enabling it to step up efforts to win the HNW wallet
New York-based Betterment added the off-the-shelf portfolios of Goldman Sachs and Vanguard to its own house portfolio management. It was of note not only that Betterment gave in but how it gave in -- by leveraging two unimpeachable brands. Betterment's mere presence is a challenge to the very idea of a reliance on legacy brands so the concession showed another way that it'll forego rigidity.
Also of interest were RIA and analyst voices saying Betterment may need to further cede control if it ever hopes to take off as an RIA custody platform. See: On strength of $1.4 billion of AUM and 90 RIA clients, Betterment raises $60 million of VC funding as it looks to disrupt RIA custody. Betterment is adept at making news, for instance, when it secured a high coolness quotient with the Uber account, set itself up as a player on the Washington D.C. lobbying scene and found itself on the business end of some embarrassing publicity after the suprise Brexit announcement (see No. 5).
Remember self-help guru Tony Robbins' grand entrance onto the RIA stage at MarketCounsel Summit 2015? See: Tony Robbins walks past the close a bit but nonetheless delivers at MarketCounsel. When we last left the lifestyle disseminator, he had, by dint of one favorable mention in his book, goosed the AUM of Ajay Gupta's RIA from $540 million to close to $1 billion. See: Swamped by Tony Robbins' referrals, Ajay Gupta launches national venture with Jemstep and United Capital as notable partners.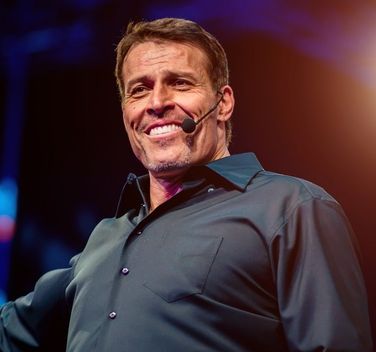 In April, with the paperback version of the book, "Money: Master the Game," due to drop, Robbins again played Fairy Godmother to a Cinderella -- or the Devil to Faust, depending on your perspective -- to RIA Peter Mallouk of Creative Planning, which now manages about $21 billion. As part of the arrangement, Robbins inserted prominent and favorable mentions of Mallouk in the new edition of his book. What one financial advisor discovered after plunking down $12 for Tony Robbins' 'Money' manifesto. Mallouk also put Robbins on the board of directors of his RIA.
Former RIABiz reporter, now University of Virginia law student, Sanders Wommack has been all over this American Greed-like legal drama of a once high-flying alternatives provider and lender for RIAs defaulting on hundreds of millions in high-yield notes and slashing its staff to a skeleton crew in the wake of souring student-loan holdings, an SEC investigation and huge client redemptions. See: Aequitas duped 1,500 investors in 'Ponzi-like' scheme as it jetted and golfed its way to insolvency, says SEC complaint
Such a story delivered in bits and pieces can be overwhelming, so it was especially satisfying for the reporter who tracked the saga from the beginning to deliver the take-out piece in macro perspective and micro detail.
Less than a year before RIABiz published this article, Aequitas Capital Management in Lake Oswego, Ore. oversaw $1.7 billion in assets and was marketing its high-yield alternatives investments to advisors around the country. By the time the article got published, Aequitas had shrunk to around $317 million in unsecured short-term, high-yield notes outstanding to investment advisors. The news hook for this article was that Aequitas announced it had hired an outside consulting firm to manage the liquidation of the lending unit overseeing the private notes business — a process, Sanders noted, that could take as long as a year. Two privately placed funds managed by Aequitas Investment Management are also being liquidated. See: TD Ameritrade threatens to cut loose Aequitas-tainted RIAs as the bad-college debt-fueled conflagration continues to burn
The Aequitas debacle turned out to have collateral damage for RIAs who chose to put client funds in its products. See: CONCERT attracts $1.7 billion of 'AUA' after its AUM attracts the unwanted attention of the SEC.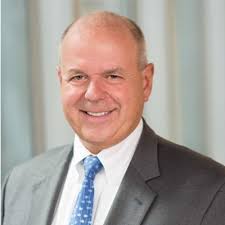 'Brexit' -- referring to Britain's June vote to withdraw from the European Union -- was the first, though certainly not the last, "didn't see it coming" moment of 2016. It was followed, hours later, by a "rut row!" from the financial services sector when RIABiz broke the news that the biggest of VC-backed automated financial advisors did not open for trading until noon EDT. See: Betterment explains why its Brexit-sparked trading halt on Friday wasn't 'suspended' trading.
"Trading blindly into extraordinary volatility would be irresponsible for our clients," Betterment spokesman Joe Ziemer wrote in an email at the time, we reported. "On the B-D side, we have an obligation to seek best execution for our clients, both retail and institutional."
In follow-up stories, reporter Lisa Shidler delved into the mindset of Betterment decision-makers on the day. See: Betterment explains why its Brexit-sparked trading halt on Friday wasn't 'suspended' trading and, RIAs took one approach to Brexit and asset managers another -- and why only the latter group has egg on its face.
Incidentally, there was widespread anticipation after Donald Trump won the election that Betterment's resolve to execute trading halts might come to the fore. Alas, that drama never came to pass as Betterment handled the news with more aplomb than about half the American populace.
The DOL-rule saga was clearly an A-level plot line this year.
After years of effort, the rule was announced in April. it was imperfect to be sure (see: One security lawyer's unvarnished take on DOL's 34 answers to 34 questions and what unsettles him about them), but a vindication of the RIA business model of putting the best interests of the investor first. Philosophically, if not quite yet in practice, it seemed a KO punch to the Wall Street-espoused suitability standard. See: DOL rule still has feet tangled in the struggle to define difference between 'suitability' and 'fiduciary'.
But an O. Henry-worthy twist was in the offing. Before the RIA white hats could ride into the sunset, the election of Donald Trump and his subsequent nomination of Andy Puzder as Labor Secretary, replacing Thomas Perez, put the whole thing in turnaround. See: Mum on DOL rule, Labor chief appointee Andy Puzder's 'check-the-box' 401(k) plan at CKE Restaurants speaks volumes.
In this dog bites the hand of the man who then leaves the beast to fend for itself item, John Blood left his life at Commonwealth Network and Dimensional Fund Advisors LP and went on to compete with them. It was interesting to see how a former member of the cultish DFA crew could wean himself from the products yet stay ensconced in some of its mindset. See: Dimensional Fund Advisors to launch 13 target date funds but can its RIA 'cult' deliver success?
Enter Irwin Stein, a veteran securities attorney and law professor, who penned a story in May about a breakaway executive from DFA who amassed $1.2 billion in AUM on his turnkey asset management program in just three years — using mostly non-DFA funds.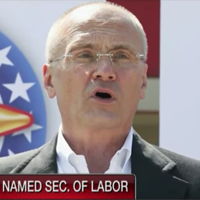 This harkws back to one of the great origin stories of the RIA movement -- the Great Hou-Sear Escape of aught-nine from Merrill Lynch to create Luminous. See: (Part 3 of 3-part series) Hou-Sear team makes house calls in five states.
This article from August examines the fate of First Republic, itself once gobbled up and spat out by Merrill, and the bank that ended up buying Luminous, as it tried to nurture the fierce independent sprit of Luminous and other like firms it acquired, as they in turn held stubbornly to their independence within a larger corporate framework. First Republic pays a staggering sum for Luminous Capital, sources say, and shifts the breakaway and M&A games in the bargain
Or not.
If there were such a thing as RIA reality series, LPL Financial would certainly be up for consideration come Emmy time. See: Almost-confirmed reports had Ron Carson bolting LPL for Cetera as part of a $35-million shake-up of his RIA; 92 hours later the silence is deafening
All year long, readers avidly followed the Boston-based IBD as it fled a ravening pack of private equity wolves and kept the industry guessing as to whether Goldman Sachs would engineer a sale, perhaps to Wells Fargo or perhaps to Cetera Financial Group, a company in a state of energetic flux itself (see No. 10).
Then, earlier this month, LPL made a move emphatically designed to quash talk of a sale or takeover when it promoted Dan Arnold into the CEO seat and deployed an A Team of top executives -- including Mark Casady, whose place Arnold took -- to assure their top OSJs that there'd be no sale, no-how. See: LPL takes selling off the table and takes out boisterous Mark Casady at CEO in favor of quiet Dan Arnold.
The bigger lesson for LPL, Cetera and companies like them, wrote Brooke, is "that you don't need to be a private company for private equity to find you and force you to drop the nonchalance and make changes with urgency." See: How LPL's CFO answered the Cetera question at Morgan Stanley Financial's conference
---
---
Mentioned in this article:
---
---
---
Bill Winterberg
December 28, 2016 — 7:23 PM
How much spam referral traffic did you get from Vitaly? <a href="http://sensorstechforum.com/stop-vitaly-rules-google-referral-spam-traffic-site/" rel="nofollow">http://sensorstechforum.com/stop-vitaly-rules-google-referral-spam-traffic-site/</a>
brooke southall
December 28, 2016 — 7:40 PM
Tons! How did you know? What do we do?