David Canter: [Advisors] will be need to be very thoughtful with how they account for their fees, the services provided and value delivered
Brooke's Note: No article is ever easy in this business. What people say and what their message is supposed to be and what RIA takeaway is intended can be three different things. We try to be fair to all three to the extent that that is possible or reasonable. Fidelity published results of a study and the two big reported facts were that RIA asset growth is headed south and that RIA inattention to its pricing strategy is rampant. So we concluded that Fidelity was subtly or not subtly using shock and awe about market share to get RIAs to lower prices. We were wrong, or so we were told by Fidelity's people. As a reality check, we interviewed Mark Tibergien and Tim Welsh who did an excellent job of mediating and explaining the gray in what at first looked black and white. So what do you do to make investors like your prices better without lowering them? The short answer is to explain fees better and be sure to do what you promise to earn what you charge. Hardly seems revolutionary -- until you consider that such RIA pricing and explicative behavior isn't really the norm.
Fidelity Clearing & Custody Solutions issued a stern warning to RIAs that their growth rate hit a multi-year low and that the blame rests largely with the way they price their services.
The Boston-based RIA custodian and clearing company reported that "after years of stability, median revenue yield is down four basis points (to 69 bps), and organic growth has dropped to 6.7%, the lowest level in the last five years." Both the yield and growth numbers were from the year ended Dec. 31, 2015.
RIA growth went from 8.8% to 8.3% to 8.6% to 9.6% in 2011, 2012, 2014 and 2015 respectively before sliding to 6.7% in 2015. Fidelity's 2016 RIA Benchmarking Study canvassed of 3,000 Fidelity RIAs to glean these results. All growth is net of market gains and assets gained through M&A transactions.
No cadge
Still, in interviews executives and spokeswomen strenuously objected when it was proposed that Fidelity is cadging RIAs to drop their prices.
"[Advisors] will be need to be very thoughtful with how they account for their fees, the services provided and value delivered," says David Canter, executive vice president, practice management and consulting at Fidelity. "Advisors shouldn't be driven to or resist change."
Still, the study introduces a line of thinking that seems to have gravity in that direction.
"The study implies if you don't conceive of a better value proposition then the market may force you to cut fees," says Mark Tibergien, CEO of Pershing Advisor Solutions of Jersey City, N.J.
Indeed, Fidelity makes the point that 73% of high-earning millennials -- the ones RIA's care most about since they have money and plenty of years left to invest it -- would work with an advisor if their prices were lower.
What Fidelity seems to be saying is that prices can remain intact as long as RIAs do a better job of unbundling them so that investors get an idea of what they are paying for.
"Many firms do not appear to be changing their approach to pricing, potentially hindering their ability to grow in the years to come," writes Canter in an email. "We're seeing a collision of changing investor preferences, technologies and regulations in the wealth management industry that will require advisors to consider fresh pricing formulas to remain competitive. By adopting technology and deploying the science of segmentation, advisors may be able to adjust their pricing while also increasing their ability to serve a broader group of clients." See: How Fidelity's robo for RIAs 'leapfrogged' rivals -- and why the landing might not stick.
Fresh formulas? Old formulas?
But when asked if "fresh pricing formulas" meant changed pricing, Canter said a fresh formula "could be the old formula ... we're trying to help advisors … there's a bull market for advice … confusion about fees shouldn't be a barrier."
Tibergien agrees about fee structures needed an overhaul.
"It's a clarion call. Better wake up to reality because the old way is not aligned with the future of the business."
Tibergien's Pershing has recorded even steeper drops in growth rates -- albeit higher ones. "Our study shows last year's growth was around 8%, down from 15% the year before, and in 2010 it was 25%," Tibergien says. He attributes the difference to the fact that Pershing's RIA clients tend to be larger advisory firms. See: Schwab launches biggest RIA-targeted price war in years -- but TD and Pershing say they won't play along.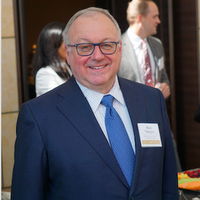 Only so much emphasis should fall on pricing because other growth retardants abound, says Tim Welsh, president of Nexus Strategy, a marketing firm based in Larkspur, Calif.
20% raise gratis
"Revenues are up but growth goes down as advisors say to themselves, 'I did nothing but got a 20% raise.' We see this every bull market cycle," he says. "Organic growth goes way down. A pure symptom of a bull market." See: Why RIAs should hedge their fee income to stay aligned with client interests.
A time like this, says Welsh, could even be a time to raise prices, but "that's hard to communicate to a client. Inertia is very difficult to overcome."
Tibergien disagrees on this point.
Don't even bother trying, says Tibergien. "Advisors have two choices: Cut price or add value. That's where advisors have to be thinking about their business."
Raising prices goes against the grain of a rash of new robo and virtual advisory services being launched at a steep discount to traditional fees. Just last week Schwab splashed a human-advised product onto the market that includes a plan for 28 basis points. This price undercuts Vanguard's 30 basis point fee for its equivalent service -- a program that is luring assets hand over fist.
Welsh concedes that the Schwab pricing has an inevitable psychological effect. Schwab unveils its virtual future to plaudits but using green CFPs as its real people, mandatory 6% cash, could prove troublesome.
Bar hopping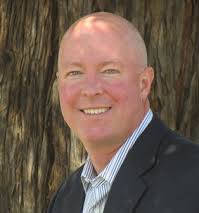 Making Schwab's pricing even more unmatchable are two other features RIAs have never contended with. Schwab provides live help on tap day and night 365 days a year and its fees are capped at $900.
Chatter and confuse
Before trying to out-Schwab Schwab on its corporate offering, RIAs need to see the forest for the trees, says Tibergien.
"There's a lot of chatter in the industry today. The theory is that advisors are experiencing price compression. In my opinion they're confusing price and margin compression because of rising costs, lower productivity, poor service mix, poor client mix."
---
---
Mentioned in this article:
---
---
---
Stephen Winks
December 22, 2016 — 4:21 PM
It boils down to the client service model and whether the client perceives value being added. This argues for a clearly delineated "prudent process" (asset/liability study, investment policy, portfolio construction, performance monitor) which not only puts financial services back into the financial services business but specifically establishes the value added derived from those financial services. SCW