News, Vision & Voice for the Advisory Community
Cooke Financial Group of Indianapolis left the wirehouse in a broad daylight, front door exit with some diligent help of from their bosses
December 2, 2016 — 12:19 AM UTC by Janice Kirkel
Brooke's Note: The broker Protocol is a humane and good natured agreement in an industry where those qualities can be in short supply. But if you break away to become an RIA under the Protocol, you still need Shawshank Redemption-level escape skills to get to the other side of the wall. The Protocol is sort of a communal getaway vehicle. Generally the punishment for getting found out ahead of a breakaway is to be fired and to have your firm, now former firm, solicit the living hell out of your book of business. But here's a $1.7 billion case where humane and good-natured dealings between wirehouse and advisors started at the drawing board. It's hard not to conclude that we've caught Wells Fargo doing something right that benefits all parties.
In a breakaway with a number of stunning twists, an advisor team overseeing $1.7 billion of assets has bolted from a wirehouse -- with its help.
Earlier this month, Cooke Financial Group, a $1.7 billion AUA firm based in Indianapolis, left Wells Fargo Advisors to join the venerable Noyes advisory firm of Chicago as partners.
The Cooke team, led by brothers 51-year-old Chris Cooke and 49-year-old Brian Cooke, consists of five financial advisors and six support staff. At Wells Fargo, they were W-2 employees as part of Wells Fargo Advisors' Profit-Formula program, which the Cookes say gave them two advantages: -- some control over their profit and loss statement, and making a  "higher payout under Profit-Formula if you run your business efficiently and control expenses," says Chris.
Seventy-five percent of the Cooke team's business is composed of 75% high-net-worth individuals -- entrepreneurs, surgeons, lawyers and the like. The other 25% comes from small and medium-sized institutions, foundations and endowments.
Although Profit-Formula hasn't been offered for years, some advisors are grandfathered in. The program itself is a holdover from another regime. In a 2014 article about another Profit-Formula team leaving Wells, in that case for Schwab, spokesman Tony Mattera described the hand-me-down nature of the program and said the company had stopped adding new advisors to it a few years before. The program, celebrated in its time as a rare sign of wirehouse evolution, was a creation of Wheat First Securities, a regional broker-dealer based in Richmond, Va. that was bought by Wachovia, which was in turn purchased by Wells. See: Schwab wins $350-million Philly RIA from Wells Fargo Profit-Formula program with Dynasty Financial's help
Best of all worlds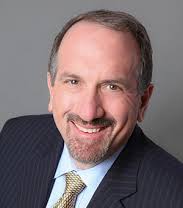 Wells Fargo did not respond to requests for information about the current status and format of the program and how many advisors it still has. But Its demise may have come because it was a bit too advisor friendly.
"Profit-Formula isn't offered anymore by Wells Fargo, it's been gone for years, but if it were still around it would be very popular," says Howard Diamond, managing director and chief operating officer of Diamond Consultants, a financial services search and consulting firm in Morristown, N.J.
"It offered upfront money to advisors, had a high payout, but still provided control over the bottom line. See: Wells Fargo emerges as independent channel competitor. Diamond recruits for Wells Fargo but has not worked with the Cookes.
In August, another Profit-Formula team left for a similar unit at Raymond James: Advisor Select, a independent division of its employee channel. See: After winning a $1-billion RIA, Raymond James fills a void by hiring a true-blue elite RIA executive
The good place
But even with all the advantages of Profit-Formula and its quasi-independent structure, the urge to be fully autonomous was always there for the Cookes.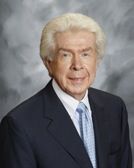 "Chris and I had been talking about this for five years, three of them seriously," says Brian. A year-and-a-half ago, he continues, they got serious and approached Wells Fargo management in the form of Mary Mack, who then ran the brokerage business and who now has the top job at the retail bank, and then David Kowach who succeeded Mack in August as head of the wirehouse. 
After that came meetings with with Kowach and John Peluso, president of First Clearing, the trade name of Wells Fargo Clearing Services. Peluso is known as an advisor's executive from his time heading up FiNet. FiNet's wirehouse-lite model scores with advisors
The four of them, Brian says, were in a room for two hours "brainstorming and taking a look at what the potential might look like for Cooke to make a move to independence." See: Wells Fargo now has a testing paw in the RIA stream
Brian and Chris say it was they who first uttered the word "Noyes," which clears through First Clearing, so Wells would not lose Cooke's assets. "They gave us approval to negotiate with Noyes .... Normally when you leave it's in the middle of the night and not out the front door."
Normally you do. So what gave the Cookes the nerve to go right to Wells Fargo top management with their plans?
Chris denies ever receiving such a sign from Wells, saying only that they felt comfortable going to management because they had come up with a solution that would work not only for themselves, but Noyes and Wells as well.
"We had been there 25 years and served them well, we had created a lot of good will," he says.
Piece of the action
For the Cookes, their happy place was the 100-year old Noyes firm. They refer to its chairman of the board, L.H. Bayley, who is in his 80s, as their "second mentor." The first is their father, John, 76, who started Cooke in 1969, who remains at Wells Fargo and is expected to soon retire. He handed the reins over to his sons in the late 90s, when they began running significant parts of the business. By the early 2000s they were running most of it, says Chris, and five years ago were in charge of it all. See: This father-daughter-son team survived 9/11 but divorced Wall Street altogether 14 years later
"We had talked to [Bayley] many times about forming something together," says Brian.
But why now?
"They're starting to think of succession planning," says Chris. See: Why shock-and-awe over low succession planning rates is unhelpful and distasteful
Noyes CEO Mark Damer says the Cookes were recruited by "all the major players." But the Cookes went with Noyes because of the "willingness of the current ownership group to share control," says Chris. "We were not interested in becoming a minority player. We wanted to be a strong player with some element of guidance and governance."
Chris declined to comment on the size of the ownership stake. "It reflects the value of our business to Noyes," he says.
Leveraging change
After news of their move got out, Damer says there was quite a buzz in the marketplace.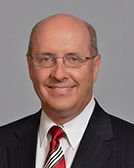 "Merrill Lynch advisors were shocked. They were being told [the] DOL [rule] would be the end of small firms. But Chris and Brian felt differently. There's a lot of change going on and they wanted a seat at the table to determine the future of the organization." See: Why the DOL's Draconian and premature interpretation of its new rule is the 'end of the world as we know it' for wirehouse recruiting but a bonanza for the RIA business.
Helping secure those seats is technology, which has leveled the playing field in an industry where small firms can have just as many tools as large firms, Chris says, whereas 15 to 20 years ago that was not the case.
"Many large teams over time may find this is an avenue they want to take, being in a similar situation." See: How I became an RIA by winning a golfer's trust in my caddie days and why I broke from his OSJ to avoid conflicts of interest
Better shop around
Another amazing twist to this story: Since Wells is also driven by the desire to make money, the source close to the deal claims the wirehouse went so far as to shop the Cookes around to 75 correspondent broker-dealers who clear through First Clearing to make sure that it would continue to collect the revenues associated with the clearing of this account. The Cookes denied being shopped around, but did say First Clearing chief Peluso is good at "creative solutions."
Chris says Wells received no other type of compensation for the loss of Cooke, other than "costs paid to Wells to cover the costs of the change in the background. That takes energy, effort, people's time."
More such moves may be made, but will they unfold in quite the same way?
Asked if Wells Fargo had any trepidation that other firms would hear how happily this all ended, assume this was now standard operating procedure and troop into top management with their breakaway ideas, spokeswoman Helen K. Bow would only "confirm that Brian and Chris left WFA earlier this month (November) but we don't have further comment on their departure."
One-off or SOP?
Headhunters certainly see this as a unique turn of events.
"Wells Fargo is an amalgam of dozens of different firms, some inherited, some intentional," says executive recruiter Danny Sarch, founder of Leitner Sarch Consultants in White Plains, N.Y., who does not recruit for Wells and has never spoken to the Cookes. "I'm not sure it was a grand design to have all these different pieces or just based on acquisitions in order to grow the firm."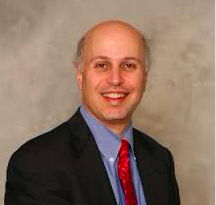 The only other firm, Sarch says, that has as many options for affiliation is Raymond James. "They allow employee advisors ownership of their practices. A Raymond James employee advisor is free to go wherever they want at any time without fear of their clients being solicited. It offers a company at the broadest level to clear, it also offers an independent channel and an employee channel – the Profit-Formula equivalent." See: What exactly led to a Raymond James lifer morphing into a cooking school proprietor in Italy
Sarch points out that Wells has always made these channels compete with each other.
"When an employee advisor chooses to go to FiNet they have to pay a penalty back to the old channel to do that."
And make no mistake, says Sarch: "There is no way that Wells as an institution is making as much money from the Noyes team [through its First Clearing subsidiary] as it did under the employee relationship."
Advisors in a Wells branch generate profits which work their way up into regions, divisions, the macro organization and finally the holding company institution, he notes.
'Difficult feelings'
Diamond disagrees, saying there will be a loss of revenues. "But that will be minuscule. Wells Fargo is looking at the big picture – keeping the assets, still getting revenues and keeping the advisors happy. The thing Wells tries to impress upon advisors thinking of joining the company is their flexibility."
He also notes that there are expenses associated with having people at Profit-Formula which are obviously reduced when a team leaves.
Some say the loss of revenue may not be as insignificant as recruiters like Diamond think, since the bank is getting cash for free and then lending it at the prevailing rate. There's a big profit margin there.
And even though they left with a handshake and a pat on the back, Chris says "there were still difficult feelings.  [Wells] lost a top producer. That can't ever feel good." 
---
Mentioned in this article:
---
---
Share your thoughts and opinions with the author or other readers.
FAA said:
December 3, 2016 — 12:40 AM UTC
Stephen Winks said:
December 3, 2016 — 10:17 PM UTC
Big Bopper said:
December 5, 2016 — 5:49 PM UTC
Stephen Winks said:
December 5, 2016 — 6:19 PM UTC
FAA said:
December 6, 2016 — 12:57 AM UTC
---
---