RIAs went to the belly of the options beast.
Brooke's Note: We prevailed upon Graham Thomas to look in on an Options Industry Council panel to find out just what software and determination has been used to make options comprehensible to English majors. The big takeaway is that it's getting cheaper and easier to hedge a portfolio in the comfort of an RIA office -- with some very home-cooked benefits such as allowing clients to hold on to a concentrated position that they have an emotional attachment to. Maybe a more basic point made is that advisors can cut out the middleman when it comes to risk management. And those risk mongers are some very greedy, nontransparent-cut takers, given that they include hedge fund managers, insurance companies and other makers of alternative product exotica.
The stigma associated with using options is a clearly a consistent problem for RIAs. Striking the balance between education and explanation is especially tricky – but some advisors have successfully overcome such problems to successfully use options in their practice.
One advisor, Joshua Goulding, vice president of McLaughlin Ryder Investments Inc. in Alexandria, Va., a small broker-dealer with $164 million of AUM, recommends starting with something simple.
"Starting off with covered calls is such an easy way to start a conversation, especially with those in a concentrated stock position. Our clients received it very positively since we were able to show them: 'Here is the outcome when things go up, and here is the outcome when things go down.'"
The key was to combine subtraction of risk without bulldozing past the emotional attachment to the company and showing how the clients' retirement assets will last.
This was but one revelation I gleaned at the CBOE event for RIAs in Chicago last month.
RIAs know that investing itself is easy -- it's assuring your client of a return on investment with risk guarantees that's hard, fraught with wild expense and complexity.
Commission-based VA's, non-traded REITs, structured products and other opaque fee-laden products fit on that roguish shelf on inventory. See: As variable annuities face 'existential crisis,' LPL's Casady is latest to warn of end to commission-sold VAs in retirement plans
Perhaps even worse are the pompous 2/20 hedge funds, or hedge funds of funds, that have more layers of fat than a winter raccoon. See: What's up with Mercer blaming 'political pressure,' bad press and even investor bad timing for hedge fund ills
Options, by contrast, manage downside risk and carry a far cheaper price tag than hedge funds or VAs.
Yet many investors -- never mind advisors -- duck options. They are complicated and carry an air of danger.
Help on the way
Despite trepidation on the part of the RIA industry, the very wholesale-minded options industry sees opportunity. On Nov. 15, the CBOE held its first RIA Forum on Options Strategies at the Chicago Board Options Exchange. The event sought to shine light on a coming era of options trading for dummies by using emerging software and products. See:
Eavesdropping on FSI OneVoice: An industry under pressure, but looking for the opportunity
.
As a sort of canary in a coal mine of noxious knowledge, I began to worry that I was in over my head with this assignment. A little ways into the first session, headed by JoAnne Hill of CBOE Vest Financial Group of New York, and Matt Moran, head of business development for CBOE, it was clear that I was the most unqualified person in the room to report on the mathematical benefits of options trading to RIABiz readers. I fought to maintain focus with copious amounts of coffee. Descriptions of strategies like "Iron Condor" were bandied about. I can tell you with high confidence that Iron Condor is not a rock band.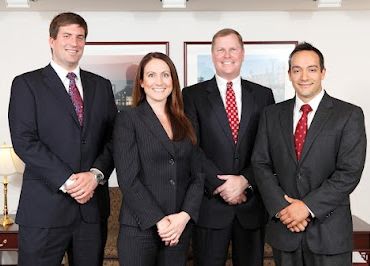 But after the tee-up on product usage, the specific providers took the stage to describe their wares and my interest was piqued. Companies with familiar names like WisdomTree Investments Inc. pitched ETF's with built-in derivative benefits. Its new PUTW tracks the CBOE PutWrite Index, and Harvest Volatility Management of New York consults advisors on SMA overlays. CBOE Vest of Alexandria, Va. and SpiderRock Advisors from Chicago also had comprehensible answers. See: How Russell is faring since joining the competitive ETF party with an all-star ex-Barclays crew
What they have done is to automate ways to hedge risk in the face of the DOL Uniform Investment Rule that states suitability of products for all clients must be treated equally.
SpiderRock Advisors has software that allows the advisor to hedge an entire book of business across stocks, mutual funds or ETFs. It's retrofitted from the firm's existing institutional business and at a cost between 30 and 70 basis points for retail assets.
Cake, baked
Jeff Chang, co-founder and managing director of CBOE Vest, channeled his inner bakery chef to explain the 13 "Buffer Protect Indexes" the company announced in April, described as "a family of options-based strategy performance benchmarks that are designed to target the outcomes of specific investment strategies."
"Investors want the cake, they don't want the recipe," he said on the panel. "We are talking target outcome investing through basic understanding. Consumers invest in what they understand."
The idea is to eliminate prospectuses and investing manuals for app-simple lay-out of benefits and costs up. See: Which three of DOL's new 401(k) rules represent the biggest land mines for financial advisors and plan sponsors.
The walk-through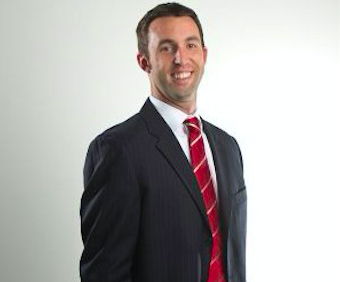 Joshua Goulding of McGlaughlin Ryder works with a team of four, so running this process across their entire book was untenable -- which is where CBOE Vest came in.
By farming out the options strategy, "it allowed us to move from a specific client strategy to an asset allocation basis, to help reduce the risk and increase the overall return."
Compulsory education
Mike Kimbarovsky of Geneva Advisors LLC of Chicago, with $ 7.9 billion in AUM, noted that his clients like to see individual positions in their SMA's, so they tend to stay away from commingled products.
"We are ultimately accountable on a fiduciary bases for all our clients transactions, no matter who does the actual trading. On the covered side, there is never a bad time, it's just about managing expectations. Your biggest disappointments are when the index is up X amount and you are up slightly less. But your greatest pat on the back or thank you is during periods when the world is anxious about the future. That is a great trade-off, not what is the optimal entry point or where interest rates currently sit." See: 5 questions advisors must prepare to answer to remain relevant
Kimbarovsky continued, "Our clients don't look to us to use options, they look to us to solve problems – but the solutions to those problems changes over time. Really they are looking to us to be the general contractor, and we know as much and sometimes more about their life as their doctor or estate attorney."
Eric Metz, managing director at SpiderRock Advisors, lights a fire under RIAs by warning them of the or-else downside of not educating themselves on options.
"The 60/40 model might be breaking down, and fixed income might be showing serious cracks for the boomer generation's income needs. With equities at nominal highs, the most efficient way to de-risk a portfolio is to apply an option overlay. Every other solution to de-risk requires you to sell equities and invest in a less risky asset. And because of where equities reside, more often than not there will be a tax consequence, which the options strategy solves for."
Graham Thomas sells advertising for RIABiz, which makes him potentially conflicted as our reporter of this event
---
Mentioned in this article:
---
---
---
Brian Lauzon
December 19, 2016 — 8:53 PM
Great article! Clients never ask for options but they do express concerns or needs that options can solve for (in ways that asset allocation, "60/40" or alternatives cannot.)