Neesha Hathi: This is a modern approach to financial planning and wealth management that mirrors what today's consumers have come to expect in other aspects of their lives.
Brooke's Note: There isn't a shortage of financial advisors. There is only a choked supply of good advisors --ones with training, seasoning and a little God-given perspicacity and bedside manner. Advisors with credentialed training can be cranked out in a pinch like pilots can be trained before an advancing luftwaffe. The trouble is that most investors would prefer one good advisor over 20 recruits. With the roll-out of this virtual offering, Schwab is trying to turn that thinking on its head. Neesha Hathi is trying to win more customers and solve an insoluble labor problem of delivering non-transactional financial advice nationally. In other words, Schwab is using automation to fill gaps in the ability of low-experience advisors so that it can serve low-asset investors. Schwab has a multitude of excellent reasons to believe that this will work. First of all, this program is really just an augmenting of Schwab's existing robo, which has been pretty much a smashing success -- even without much human overlay. It is the biggest pure robo out there. Second, Vanguard has pioneered the model that Schwab is going for. That, too, is smashing the competition and its growth is measured in billions in net new AUM every month. Still, the human factor lurks. Schwab is charging a paltry 28 basis points for its advice and even green CFPs don't grow on trees. With Vanguard, Joe Duran, Personal Capital, Wall Street and RIAs all pursuing them they won't exactly be cheap or available human widgets for long.
Charles Schwab & Co. has unveiled plans to do virtually what it formerly promised to do metaphorically: Talk to Chuck.
But whether the "Chuck" on the other end of the line resembles the sage founder and chairman of his eponymous company or an intern learning the ropes may determine the initiative's success. See: McKinsey: Robo-advisors have a cloudy future but 'virtual advice' delivered by 24-hour super-centers with experts and algorithms will win the day.
The San Francisco-based investing giant will allow investors with as little as $25,000 of assets to receive advice with electonic convenience and phone-based access that far exceeds the most upscale offering -- for a pittance by Wall Street standards.
Schwab Intelligent Advisory advice costs a mere .28% of assets and live help will be on call day and night all year. With a $900 quarterly fee maximum, disruption is bursting from every seam. The all-in cost of Schwab Intelligent Advisory with ETF management fees figured in, ranges from 36% to 52%, depending the portfolio. See: Schwab's robo spikes suddenly to nearer $5 billion as 500 RIAs sign on
That said, Schwab will extend the 6% cash requirement of its pure robo to its human-aided robo. That cash gets swept to Schwab bank where it can be lent out profitably, which makes the robo a more lucrative venture for Schwab. One skeptic who asked not to be named asked whether the CFP Board, coming reads of regulation etc., will allow a pre-determined allocation of that kind.
The launch won't occur until mid-2017 but Schwab decided it needed to get the word out before it leaked.
"We often pre-announce when we are beginning with a pilot because the information becomes public at that point. Schwab intelligent Advisory is beginning with employee and client pilots and we wanted to get the news and key facts announced prior to that," says Rob Farmer, spokesman for the firm.
Take as needed
Pilot or no, the play by Schwab is drawing high praise -- at least as it's sketched out on the whiteboard.
"Think of Google, and how they can subsidize one part of the business, like Drive or phones, with other cash cows," says Lex Sokolin, global director of Fintech research for Autonomous Research, in an email. "Schwab is doing everything it wants, since it owns all parts of the value chain -- manufacturing the ETFs, the cash sweep product, the technology, the direct channel, the customer traffic, the custody, and every robo permutation possible."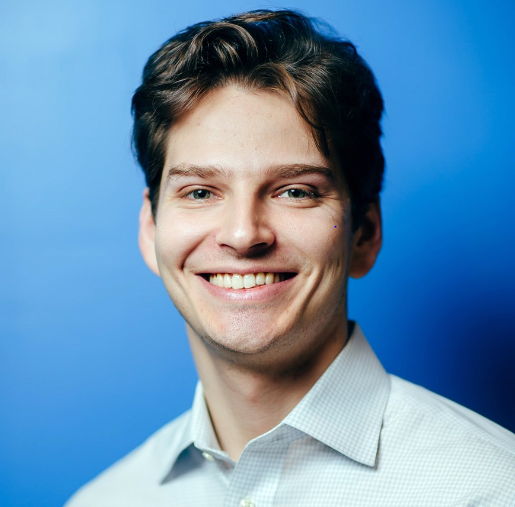 Chip Roame, managing principal of Tiburon Strategic Advisors, sees Schwab aligning product with consumer need better than other big players in the marketplace.
"This announcement represents the future," he writes in an email. "This is more economically logical."
That logic relies on a shift in assumptions away from paying for advice that may or may not be needed for years at a time, says Roame. "I believe in the concept of episodic advice. The vast majority of consumer households need to only tap into a financial advisor when they need such for a key decision, and do not need to pay an annual large fee for such door to be open." See: Quiet Northwestern Mutual may be ready to make a big noise with rerelease of LearnVest -- with Alexa von Tobel vowing that innovation and integration aren't mutually exclusive goals
Minimal pushback
RIAs contacted for this article say that the offering is not something they plan to complain about but allowed they were a little miffed that they got no warning ahead of the public.
A Schwab spokesman says his firm hasn't run into much pushback. "We advised our Advisor Services relationship managers in advance so that they were aware and able to speak one-to-one with advisor clients about Schwab Intelligent Advisory.
He adds: "We haven't had much direct reaction from our advisors, but what we've seen so far indicates advisors seem to be understanding of what Schwab Intelligent Advisory is, who it is for and how it differs from the independent advisor's model and the type of investor they typically serve." See: Schwab spills robo-beans to Wall Street, including a Schwab Bank wrinkle, cannibalization rates and the algorithm's distaste for OneSource funds.
This virtual approach follows the successful script of Vanguard Personal Advisor Services, which has been wildly successful in attracting more than $47 billion in assets. Vanguard virtual RIA's growth rate plummets from 50% to 32% with a staggering consolation -- another $10 billion in AUM since January.
While the new virtal advice offering may benefit Schwab's investors, it may solve an even bigger advice delivery problem for Schwab.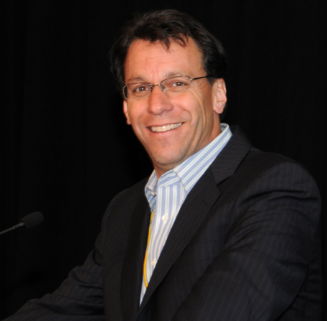 Though the bastion of self-directed investing was early to move investors to a more fee-based asset management model, Schwab has struggled to find a scalable model for advice itself. Client and personnel turnover at Schwab Private Client has kept its assets from rapidly. Reading between the lines of Schwab's 2014 earnings release to understand investor indifference.
Schwab Private Client is also nearly as expensive as many elite independent RIAs yet more limited in its service offering. Schwab Private Client edges its fee closer to the classic RIA standard. The attempted Schwab advice models proved too labor intensive and pledges to hire thousands of advisors never come to fruition. Scrutinizing -- and celebrating -- Schwab's plan to build 150 branches, at $1 million per throw, and people them with thousands of home-grown advisor talents
The new plan, which relies heavily on Schwab's existing advice automation and algorithms of its robo-advisor and delivers advice more in bite-sized pieces. could also take the pressure off Schwab to make hires from a shallow labor pool of quality advisors.
How it works
"This is a modern approach to financial planning and wealth management that mirrors what today's consumers have come to expect in other aspects of their lives," says Neesha Hathi, executive vice president with Schwab Investor Services in a release.
"Neesha Hathi has made a nice transition from the FA business to the retail business at Schwab" and her "modern approach" is very self-service, Roame says.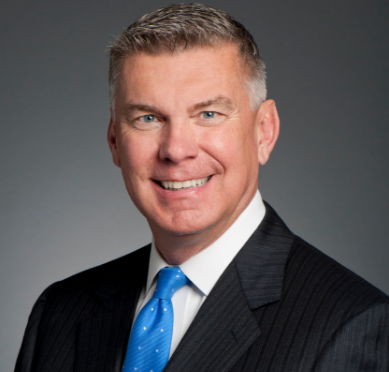 After spending several minutes to self-onboard, clients spend 30 to 45 minutes completing an online form focused on their specific financial situation and goals based on Schwab and non-Schwab accounts. That's followed by a one-on-one phone conversation with a CFP to review the plan, prioritize goals, and discuss investment choices.
In this way, one advisor can do the work of 10, according to Tim Welsh, president of Nexus Strategy of Larkspur, Calif.
"As a 1-800 number CFP, all you need are the technical skills, so it will be an easier path to fill that pipeline, and ultimately, they won't need more than a few dozen to make this work. Yes, a phone-based CFP can probably handle 600 to 800 accounts each vs. about 60 to 80 for an RIA CFP advisor," he writes in an email.
Medium not the message
Indeed, a little human touch in this robo scenario can be stretched a long way
"Having a human attached is a big advantage for most delegator types, at least for troubleshooting," Sokolin says. "A pure robo needs a whole lot more automation to compete with human service -- for example, accounts should open without any paperwork and without prompting, users don't really need the homework of reviewing statements and reports, they just need results."
Kevin Keller, CEO of Certified Financial Planner Board of Standards Inc., says high-quality advice is doable in this setting. "Fundamentally, we believe that more consumers are in need of receiving advice from competent, ethical financial professionals," he writes in an email. "Whether a CFP professional works face-to-face, via Skype or a contact center, is not as important as whether they are qualified to deliver that advice." See: The documented RIA threat, 'phono-advisors' and their nearly $300 billion of assets For Keller's CFPs-go-digital white paper on this topic, click here
Experience required?
What does make a difference, however is the experience level of the advisor. Low-experience advisors sprinkling advice onto the investing process like a condiment could have unpredictable results, says James Osborne, principal of Bason Asset Management.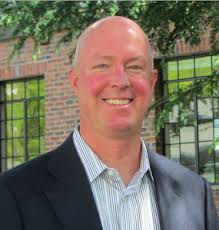 "The big question is going to be the quality and personalization of the advice," he writes in an email. "It seems likely that the CFPs will be young and inexperienced, and probably be serving a very large number of clients, making it hard to truly know and understand the full spectrum of a client's situation. Time will tell. I have had more than one client/prospect tell me that they spoke with VPAS and were unimpressed by the discussion and quality of advice from the Vanguard CFP."
Keller agrees that assigning younger CFPs to call centers may make sense.
"From a career standpoint, younger CFP professionals, or those on the pathway to certification, can gain great experience in a call center which will allow them to move on to a face-to-face advisor position should they so choose." The FPA finally puts on a better CFP face and she lights up the hall in Baltimore
Farmer says the new program's advisrs will all be new hires.
Difficult conversations
So should Schwab RIAs pay attention to this new offering?
Will Trout, Celent's London-based robo-analyst, says that an RIA is right to ignore it -- for now.
"The new hybrid robo is not (at least not yet) targeting the same client base as human advisor in Dubuque," he writes in an email. "Of course, the RIA network may see it in terms of competition, but Schwab's primary consideration here is distribution….with the future in mind. The future is not that 55 year old advisor in Dubuque!" See: Schwab's big reveal at its July update: Goal to hire 1,800 financial advisors and unpause branch expansion
Roger Hewins, president of Hewins Financial Advisors,LLC chooses not to see it as competition. "If we are worried about competing with this, it is already here, Schwab is not creating a new threat."
Osborne agrees. "I really don't feel like I compete with Schwab at all. Maybe others feel differently."
But Schwab may not have heard the last about automated competition the 7,000 RIAs it serves with $1.3 trilion in custody, Welsh says.
"This is just the beginning of a platform that will not stop evolving, mature and head upmarket, just like every other retail advice offering they have launched. Once the advertising begins, it will definitely create some difficult conversations for RIAs who use Schwab as their custodian, as their clients try and parse the differences for a service mix that they've been paying four times more for from their advisor and where their assets are held."
---
---
Mentioned in this article:
Team Hewins
RIA Seeking to Hire Advisors
Top Executive: Roger Hewins
---
---
---
Big Bopper
December 16, 2016 — 3:54 PM
Not only are these CFP's inexperienced, you will have no continuity... they'll move along and you'll get some new young guy.