Despite a prolonged quite period, Alexa von Tobel says that her robo will 'unleash innovation' soon.
Brooke's Note: The next decade will be a supreme test for Northwestern Mutual, a company that has, in many ways, the most outdated of business models consisting of in-house salespeople selling in-house commission-sold products. But Northwestern Mutual has landed on its feet for 160 years and the purchase of LearnVest shows that an interesting self-awareness exists in Milwaukee -- one that may define the survival instinct that keeps it cranking along the shores of Lake Michigan.
Since Northwestern Mutual improbably forked over a reported $250 million in 2015 for a robo-advisor, "The Quiet Company" has kept talk of its new acquisition at a whisper. See: The real reasons Northwestern Mutual paid a reported $250 million for LearnVest.
It's the seeming lack of activity on the part of the old-line Milwaukee-based life insurer regarding its very newfangled robo, LearnVest, that's been conspicuous, according to Joel Bruckenstein of T3 conferences.
"LearnVest has kind of fallen off the map, and no one is really paying much attention to them." he says.
In fact, robo purchases followed by deafening inactivity are an identifiable syndrome chronicled by industry observers like Jasen Yang, who wrote this esteemed column: Why legacy firms that buy robos in haste show no signs of urgency after they take title
Though LearnVest differs from a robo-advisor like Redwood City, Calif..-based Wealthfront Inc. or New York-based Betterment, it gained its style through its technology-savvy founder, Alexa von Tobel, who dropped out of the Harvard Business School MBA program to found the startup. Its "deliverable" consists of creating a financial plan, phone consultations with a teleplanner followed by unlimited email support. The advice fee is a flat $499. Ongoing support is $19.00 per month.
Coming in 2017
After the purchase, there were vague and varying hints that the 160-year-old firm would continue to grow LearnVest as a standalone virtual financial planning firm, sell financial planning software like a MoneyGuidePro, or somehow become the planning portion in the sales-heavy engagement of insurance clients by Northwestern Mutual agents. See: How tech vendors pierced the glare generated by Fidelity's uni-bundle to get their message in edgewise to 650 advisors at T3.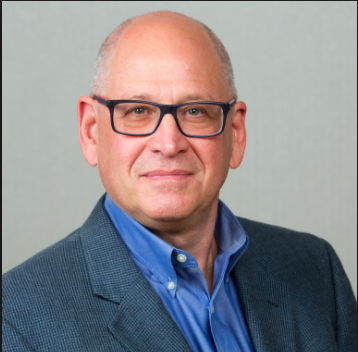 A year-and-a-half later, Northwestern is reticent about revealing its plans for LearnVest but does promise significant developments to be announced in January.
In the meantime, LearnVest reports it is growing like a weed.
At the time of its acquisition the firm had 130 employees. Since then, "LearnVest has added about 120 new employees across the company and we're currently doubling our New York HQ office space," according to LearnVest communications lead Dani Dalesandro. See: What the collective unconscious of RIAs in 2015 revealed as crunched by RIABiz article readership.
A quick glance at the hiring queue on LearnVest's website supports the argument that its team is growing. The open job positions appear skewed toward systems maintenance rather than innovation.
"As we've worked together over the last year to integrate our teams, it's evident that the combination of Northwestern Mutual's product value and LearnVest's innovation is a powerful one," writes Northwestern Mutual executive vice president Tim Schaefer in an email. "In a short amount of time, we've transformed the client experience."
According to Schaefer, those transformations were effected via Northwestern Mutual's new digital experience lab and its "new client website and app aimed at making the financial planning process simpler and more relevant for clients."
Fintech followers
But attention lavished by the staid parent firm on its upstart startup can be seen in a negative light as far as innovation goes. LearnVest's board of directors is populated with senior members from Northwestern Mutual, a move that Bruckenstein views as a "serious negative." Many of those Northwestern Mutual board members are senior staff, many of whom have LinkedIn profiles that do not even mention the fact that they sit on the board of their subsidiary company.
LearnVest's website has been stripped of the signature startup markers. Instead you find a list of veteran Northwestern Mutual board members who populate LearnVest's board and a website dedicated to easy purchasing of the product.
For this and other reasons, Bruckenstein has subdued expectations about what Northwestern will unveil with regard to LearnVest upgrades.
"Insurance companies tend to be conservative. They're not the most innovative in the world. They're certainly not leading the charge when it comes to fintech. One would think that they bought LearnVest to get into the game, but from my perspective, if all they're doing is putting insurance people on the board and hiring [engineering] maintenance people they're not really getting the innovation that they hoped." See: The overnight maturation of In|Vest 2016 was like green bananas going straight to brown for some but Joe Duran made sure it bore fruit
Yet Northwestern Mutual's involvement in providing RIA-like services goes back to 2001 when it launched Northwestern Mutual Wealth Management Company, a federal savings bank. The bank sells investment management, fee-based financial planning, business retirement plans and trust and private client services. But in 2014, it trimmed back its presence with its sale of Russell Investments for $2.7 billion after purchasing it for $1.2 billion in 1998. Russell Investments sells for $2.7 billion and the new owner will flip its $250-billion asset manager -- yet again
Patents pending
The understated hype of LearnVest's upcoming reintroduction may be due to ongoing revenue shortfalls at Northwestern Mutual where layoffs were revealed on Sept. 1 when information was leaked about a video sent to employees. Northwestern currently has 5,900 employees in the Milwaukee area. It is building a $450-million, 32-story, 1.1-million-square-foot office tower in downtown Milwaukee overlooking Lake Michigan, which is due to be completed next year.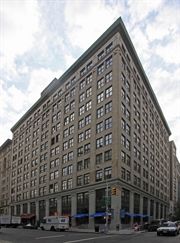 As for LearnVest, there does not seem to be much news. It has not updated its SEC ADV form since March 2016. A Google news search provides so few results that you would be hard-pressed to believe that it was hot news 18 months ago.
Yet Northwestern Mutual's investment in LearnVest has not waned. In fact, heavy investment has allowed LearnVest to remodel itself and grow steadily. It is currently expanding its office space in Manhattan's Greenwich Village. According von Tobel, in an interview at the Inc Women's Summit Nov. 3, LearnVest implemented its software into Northwestern Mutual's systems last month.
Furthermore, because of the internal investment, von Tobel says LearnVest was able to get "a bunch of patents pending," as well as "unleash innovation."
LearnVest's communications team was independently helpful in corroborating the successful integration between the two companies and that there will be significantly more to share next year.
All together now
Responding to follow-up inquiries about the nature of the transformation, Dalesandro shared a video of an October panel discussion between von Tobel and Northwestern Mutual executive vice president Tim Schaefer, hosted by The Economist.
On the panel, von Tobel assured the audience that "LearnVest operates as it always has with no changes." She elaborated that the current approach is one of integration between an investment firm and a company that provides a semi-automated personal finance management. "We are taking the software of LearnVest and coming over here and powering a lot of the data and backend of NWM so that they can deliver plans faster."
Schaefer agreed and added, "Our platform is quite the opposite – it's meant to work in unison with an advisor and is designed to help advisors manage their clients' plans more efficiently, so they can spend more time directly helping clients succeed." See: RBC Wealth Management adds NextCapital to its robo lineup with a head-scratching explanation about its earlier pick of FutureAdvisor
His statement suggests that LearnVest software is operating as more of an internal system for human advisors at Northwestern Mutual rather than continuing to be developed for a more automated financial planning approach.
Earlier this year, at the OnRamp Insurance Conference in Chicago, Karl Gouverner, chief technology officer of Northwestern Mutual, and John Gardner, co-founder and chief financial officer of LearnVest, discussed the results of the acquisition in a panel discussion.
"Northwestern Mutual wanted to be at the center of their clients' financial lives," Gardner explained to the audience, according to a newsletter published by Brown Gibbons Lang & Co. "At LearnVest, we thought we could help develop a platform to make Northwestern Mutual agents the most trusted advisor in the eye of their clients."
Come the New Year, we will see if LearnVest follows through with its resolution.
Note: Due to an editing error, a previous version of this article omitted the source of John Gardner's comments at the OnRamp Insurance Conference, a newsletter published by Brown Gibbons Lang & Co., an investment banking company.

---
---
Mentioned in this article:
Wealthfront
Portfolio Management System
Top Executive: Andy Rachleff
---
---
---
RT2
Clever. Funny. Interesting take on the situation, and it is understandable from the perspective of over the last 5+ years there have been rivers of money to fund fintech regardless of commercial viability. LearnVest appears to be truly at the core of the company's evolution - regardless of whether the 'mission' of democratizing financial planning is fulfilled. Lest we forget that investors need a return (always happens late in the cycle), the company was going to evolve one way or the other. Take Wealthfront and the $250mm (I recall) in PE. That firm will have to be about $500B in AUM (just quick math) to ever provide a decent return, which the current valuation anticipates. At some point, the money party stops and the profits have to flow. Or, lest we forget the party of 1999, the music stops and the company shuts down.
---