Quiet Northwestern Mutual may be ready to make a big noise with rerelease of LearnVest -- with Alexa von Tobel vowing that innovation and integration aren't mutually exclusive goals
After the $250-million deal in 2015, the staid Milwaukee insurer has funneled funds into the jazzy robo, packed its board and taken it backstage for a makeover promised for the New Year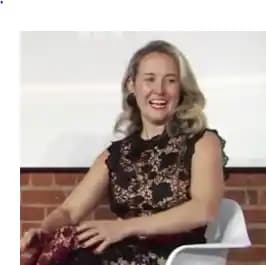 Despite a prolonged quite period, Alexa von Tobel says that her robo will 'unleash innovation' soon.
---
---
Mentioned in this article:
Wealthfront
Portfolio Management System
Top Executive: Andy Rachleff
---
---
---
RT2
Clever. Funny. Interesting take on the situation, and it is understandable from the perspective of over the last 5+ years there have been rivers of money to fund fintech regardless of commercial viability. LearnVest appears to be truly at the core of the company's evolution - regardless of whether the 'mission' of democratizing financial planning is fulfilled. Lest we forget that investors need a return (always happens late in the cycle), the company was going to evolve one way or the other. Take Wealthfront and the $250mm (I recall) in PE. That firm will have to be about $500B in AUM (just quick math) to ever provide a decent return, which the current valuation anticipates. At some point, the money party stops and the profits have to flow. Or, lest we forget the party of 1999, the music stops and the company shuts down.