Andy Puzder takes a minimalist approach to the pensions of his workers.
Brooke's Note: Secretary of Labor appointee Andy Puzder replaces a very pro-DOL rule Thomas Perez. See: As President Obama takes the gloves off, pro-broker groups throw up 'sledgehammer' response. Puzder generally dislikes anything that'll trouble an employer. That's a concern unto itself for DOL-rule advocates. But if Puzder's actions as plan sponsor speak louder than words, that attitude may extend to managing 401(k) plans more to the benefit of employers than employees.
The newly announced Secretary of Labor is best known for his stance on keeping minimum wages minimal but his actions as a plan sponsor of a 20,200-employee firm show he is inclined to minimize 401(k) participation and matching, too.
Subject to Senate confirmation, Andy Puzder, CEO of CKE Restaurants Inc., the parent company of fast food chains Hardee's and Carl's Jr., will be the next Secretary of Labor.
"They're really saying 'we checked the box,' getting by with the bare minimum in their offering," says Mike Alfred, co-founder and CEO of BrightScope Inc. about CKE's pension plan. See: RIAs are set to capture chunks of the $26 billion that GM is spinning out of its pension plan.
CKE employs 20,200 workers and has more than 3,300 restaurant locations in 42 states and in 28 countries, according to its website. In addition to Carl Jr. and Hardee's, Carpinteria, Calif.-based CKE also owns the Green Burrito and Red Burrito chains.
High-cal, low-nutrient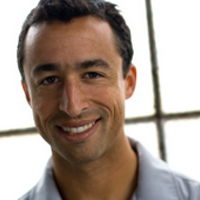 "Their 401(k) is kind of like fast food, not bad but not nutritious," says Rick Meigs, president of 401khelpcenter.com based in Portland, Ore., which reviews and shares information about 401(k)'s. Typical of the fast-food industry workforce he says, there is "high turnover ... so participation rates don't tend to be high. Obviously they could work at that and increase it if they chose."
CKE has no matching contributions for its 401(k) nor does it have profit sharing. It garners lukewarm reviews from those who dissect these kinds of plans. BrghtScope of La Jolla, Calif. gives CKE an overall rating of 50, just about the average for its peer group, which includes food chains like Burger King, Legal Sea Foods and Papa Gino's.
The top-rated plan in BrightScope's fast food group gets a 73, however, and BrightScope says that 23-point difference means almost $140,000 in lost savings for the average CKE participant, which would take nine of additional years of work to make up.
The plan, managed by Marsh & McLennan Companies arm Mercer Investment Management, has high fees, and company generosity is rated "poor," as is the participation rate --- about 10%, which amounts to 2,400 of the company's 20,200 employees. A participating employee's average account balance is $39,000, and the plan's assets are $47.5 million, according to BrightScope. See: Mercer finally makes its 25,000 investment strategies available to RIAs with HighTower as its first big client
Why so high?
Meigs sees two possible reasons for the high fees -- one less pernicious than the other.
"Are they parked in high-cost investment options or is it administrative costs?" he asks. "That's not unusual in high-turnover plans. But if they are parked in high-cost investment options that's a poor reflection on the company and how they administer the plan." See: After years of DOL bluster, new 401(k) rules appear to make RIAs' low expenses look higher than those of brokers
The plan's recordkeeper is Wells Fargo, according to BrightScope.
Alfred says it's possible that CKE may deserve a pass because it pays its employees such low wages.
CKE's $80,000 managers
Yet Puzder himself references higher CKE wages, up to $80,000, for employees at the managerial level in his company.
"Consider that some of our crew members are declining promotions to shift leader positions because the increase in income would disqualify them for food, housing, medical or other government benefits." he wrote in a June 2015 op-ed piece in The Hill. In the article, Puzder blamed his employees' poverty not on their low wages but on their dependence on federal assistance and an increased minimum wage. "These promotions are the first step on the ladder to becoming a general manager, potentially making up to $80,000 a year. It's a shame they're unable to take a promotion for fear of losing public assistance."
And there is at least one well-compensated staffer at CKE Restaurants. Puzder makes "more in one day ($17,192) than one of his minimum-wage employees would earn after working full-time for an entire year ($15,130)," according to The Nation. Bloomberg reported his 2012 salary and other compensation at $4.485 million.
It should be pointed out that Puzder sided with retirees in at least one instance. In the 1980s, he served as a lawyer to a St. Louis pension fund suing investment companies over bad investments and excessive fees, according to the Wall Street Journal. See: Why luring 401(k) assets to IRA rollovers in a post-DOL-rule world remains child's play, which keeps $7.6 trillion in the IRA game and growing
CKE's reasoning that employee wages are too scant to enable savings and therefore engender benefits that would in turn promote job stability may seem circular, but may ultimately be beside the point, says Alfred.
"The practical realities are that it may be the rational behavior of an executive team looking to maximize shareholder returns."
Meigs takes issue with the number of items on the investment menu – 25, more than the plan average of 20 cited by BrightScope. "Twenty-five options is too many. Even 20 is too many. The average rank and file worker isn't the most sophisticated when it comes to investments," he says. "When you overload with choice it creates paralysis."
None of our business
Still, examining Puzder's record as a plan sponsor may be the only option for those looking for clues on how he will approach the DOL rule.
"You asked whether Mr. Puzder intends to repeal or weaken in any way the fiduciary [rule]," writes Lindsay Walters, national press secretary for the Republican National Committee, in answer to a query directed to Puzder for this article. "We will discuss this once Mr. Puzder is the Secretary of Labor."
President-elect Donald Trump's only mention of Puzder in relation to pensions came in this ambivalent statement:
"Andy will fight to make American workers safer and more prosperous by enforcing fair occupational safety standards and ensuring workers receive the benefits they deserve, and he will save small businesses from the crushing burdens of unnecessary regulations that are stunting job growth and suppressing wages," said Trump, announcing Puzder's nomination. See: Critic calls 'laughable' FSI study that shows only 14% of advisors want DOL rule to stay.
There is no shortage of information to be mined on Puzder's economic views, however. He's a prolific blogger, or was until the Nov. 8 election. His last two entries were titled over regulation has hurt the restaurant industry, jobs & the economy but Trump's win will reverse that narrative and President-elect Trump's victory means economic growth, jobs & a business-friendly climate. We all win. His book, Job Creation: How It Really Works and Why Government Doesn't Understand It (Amazon Digital Services, 2011, co-author David Newton), blames excessive regulation for inhibiting job growth.
ERISA deep dive
With the fate of the rule on hold at until, it's safe to say, well after inauguration day, there's still plenty of room for speculation. Ron Rhoades, associate professor at Western Kentucky University, says that if rule were to be changed, and the term "fiduciary" redefined in the process, the implications would be profound. See: At MarketCounsel, a Ron Rhoades-Skip Schweiss exchange reveals new DOL-rule threat -- a Trump-led compromise creating a mutant strain of the reg that benefits no one
Setting all this unwinding of rules in motion, however, Meigs says, may demand more gas than a Puzder has in his tank.
"To redefine it you would have to amend ERISA, go through Congress and pass a new law," he says. "And the minute you change that definition you change the definition under all retirement plans from pensions to 401(k)'s to money purchase pension plans, and employee stock ownership plans. All are covered by ERISA and the definition of fiduciary … amending ERISA isn't likely because of the huge impact across all pension plans." See: Why exactly DOL's latest action is so shocking to so many brokers -- and even ERISA lawyers -- despite years of warnings
But Rhoades says where there's a will to circumvent a true fiduciary standard, there's a way. "Firms have been allowed to disclaim away their fiduciary rights," he says. "To think the Department of Labor can't go down that path -- anything can be challenged. Courts defer to agencies in terms of having the expertise to apply laws to their stakeholders."
Marcia Wagner, principal of the Wagner Law Group also thinks Puzder will be preoccupied. "He might eventually get around to [eliminating] it but I can't imagine it will be his highest priority," says Wagner. "By the time he might get around to it it will have less relevance since reasonable corporations are doing their utmost to comply with the rule." See: The DOL rule is DOA -- and that's just the beginning, says RIA champion Brian Hamburger, law school chum of odds-on chief of staff Reince Priebus
If the rule becomes a priority for Trump, it will become a priority for Puzder, says Rhoades -- not a likely eventuality. "The DOL secretary is going to follow the general instructions handed down by President-elect Trump. It is obvious that they share views on not increasing the minimum wage, and generally on reduction of the amount of government regulation."
Status unclear
A question seeking clarification on the number of employees at CKE went unanswered. The statistics raised a question about whether or not employees at franchises were included in the 20,200 workers.
CKE also did not respond to a question about a line on the company's Form 5500 for 2015, which stated that CKE had contributed $62 to the company's 401(k) that year.
"Since there is no company match or profit-sharing that line should have read zero," says Brooks Herman, head of data and research at BrightScope. It did read zero in 2014 and 2013, the first year the plan was in its current form. Herman says it may be a clerical error, or represent a filing fee.
Also according to the Form 5500 (issued jointly by the DOL, the Internal Revenue Service, and the Pension Benefit Guaranty Corporation to satisfy annual reporting requirements under Title I and Title IV of ERISA and under the Internal Revenue Code) there has been some sort of employee benefit plan in place since February 1968, though its specifics are unclear. Herman says that such a plan, instituted prior to the ERISA law of 1974, was most likely a defined contribution or defined benefit, but wasn't called a 401(k) because no such instrument existed at the time.
---
---
Mentioned in this article:
---
---
---