Paul Saganey: We didn't even discuss the prospects for a sale in our talks.
Brooke's Note: The major difference between OSJs and IBD rep firms is that OSJs typically shoulder far heavier compliance burdens. That makes OSJs more of the canary in the DOL-mine as regulations and ebb and flow. That may help explain why a $4-billion OSJ is making the leap to LPL at a time when its forever leader in Mark Casady is leaving.
Twice might be a coincidence. Three times looks like a trend.
LPL Financial has raided Lincoln Financial Advisors Corp. for a third time in four years for a 100-plus employee advisor poach.
The 2016 defector is called Integrated Financial Partners, a Waltham, Mass.-based OSJ that has $4 billion of assets under administration. Its RIA, Integrated Wealth Concepts LLC, has $1.9 million of assets under management, according to its ADV. Founded in 1996, The advisor has 135 advisors and 20 offices around the country. See: Cetera raises its strategic profile to 'baby LPL' status with MetLife deal
LPL CEO Mark Casady will pass the baton to Dan Arnold on Jan 3. See: LPL takes selling off the table and takes out boisterous Mark Casady at CEO in favor of quiet Dan Arnold.
Two other OSJs migrated from Fort Wayne, Ind.-based Lincoln to LPL four years ago. In November 2012, Level Four Group LLC, a Plano, Texas firm with about $1 billion in client assets, moved approximately 50 licensed independent financial advisors to LPL. The firm's RIA, Level Four Advisory Services LLC, now has $1.3 billion of AUM, according to its ADV. In August 2012, LPL lassoed Lincoln's giant Birmingham, Ala.-based team, Bridgeworth Financial LLC, an OSJ that then formed its own RIA, which had $ 7.9 million of AUM as of its last ADV. See: LPL adds a $1-billion firm with a family-office mindset and CPA rep base to its growing list of OSJs
Rolling reactions
The big difference, of course, in the current advisor landscape is the DOL rule, slated to go into effect this April. An equally evident change is that President-elect Donald J. Trump, not President Barack Obama, whose administration championed the rule, will soon be in power, making the rule's future an open question with a constantly morphing answer. Last week, Trump announced his pick of Andrew Puzder, CEO of a group of fast food chains and an ardent anti-regulation advocate, for Labor secretary. See: The DOL rule is DOA -- and that's just the beginning, says RIA champion Brian Hamburger, law school chum of odds-on chief of staff Reince Priebus
Amid the tumult, Paul Saganey, founder and president Integrated Financial Partners, is trying to keep his firm on an even keel. On Nov. 29, when the move was announced, he said this to InvestmentNews about IFP's switch from Lincoln to LPL: "With the DOL coming down the pike here, we felt having our own RIA and being able to control our own fee structure was the way to go in the future."
In other words, Saganey wants to occupy ground that sits right between what people consider a classic RIA on the hand and a classic IBD rep one the other -- ground that LPL has staked out for OSJs. See: How LPL used its RIA love and long OSJ leash to lure Wells Fargo's $550-million FiNet team in Louisiana
When Bridgeworth Financial departed in 2012, its managing principal DeLynn Zell made very similar remarks.
"We thought about Schwab but we still needed a broker-dealer affiliation," she said. "If you include broker-dealers [as prospective RIA custodians], LPL is going to be on your list, and when I saw the [technology], there was no question that was the route to go. Other broker-dealers talked to us about hybrid [business] but they weren't as far along. We can also still custody with Schwab and TD Ameritrade but out of the chute it made a lot of sense to custody [only] with LPL." See: LPL's hybrid RIA platform is fast off the mark and names new leaders for 2010.
Zell said that her company's aspirations to join forces with an RIA, Pin Oak Investment Advisors Inc. could not be realized under the purer IBD model of Lincoln. LPL's hybrid model allows Bridgeworth to absorb PinOak.
Bridge unburned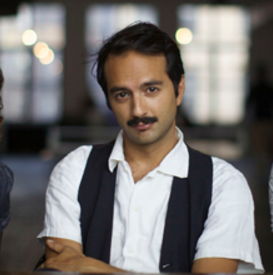 When asked by RIABiz if the coming DOL rule played a big part in his firm's move after the InvestmentNews interview and a few days before news of the CEO switch at LPL, Saganey didn't want to talk about the implications of the DOL rule, saying only that LPL's "implementation for DOL was impressive" and that Lincoln was "doing a fantastic job of getting ahead of the deal."
In surveying the field of RIAs and hybrids caught roughly in the same spot as LPL and IFP -- that is to say, practically all firms to some extent -- HiddenLevers co-founder Raj Udeshi is not sanguine about the industry's state of preparedness -- and he includes his own firm in his assessment.
"I'm surprised industrywide at the lackadaisical attitude and the lack of of preparation," says Udeshi. "Some talk a good game, but they're still in the RFP phase, they say they'll make a decision in two weeks. I just met with a broker-dealer with a few thousand advisors. I'm surprised by the utter lack of urgency." See: How Aaron Klein plans to make Riskalyze the epicenter of the RIA business with $20 million of fresh private equity money
Both LPL and Lincoln, Saganey says, "recognize that [dealing with] conflict of interest and transparency of fees is very important under DOL." He says he didn't run "screaming from Lincoln, just being in more of a hybrid [brokerage and RIA environment] was appropriate. I enjoyed my time at Lincoln."
Hybrid strength
Saganey was not available for comment after the CEO change was announced. In an interview before the Dec. 5 announcement, he said: "I met with Mark Casady and was very impressed not only with the individuals but with the direction of the company." At the time of the announcement, LPL was at pains to emphasize that despite longstanding rumors, that LPL was not for sale and would continue to operate as an independent entity. See: After stealthily buying up LPL stock, a 'wolf pack' of activist hedge funds has a leg hold.
But even on the hypothetical that LPL does ends up with a new owner under Arnold's tenure, Saganey said -- in that same interview before Casady's retirement was announced -- that he's confident that it will not alter LPL's DOL-rule game plan.
Despite a number of email requests, LPL spokespeople were not able to arrange an interview on the IFP move by press time, nor did they respond to a request for comment on Casady's retirement. As for Lincoln, spokeswoman Kathy Vega said the firm doesn't comment on personnel issues.
'Grassroots RIA' movement
DOL rule aside, LPL has an edge over Lincoln, having developed its RIA custody unit to a greater degree. LPL also has technology that allows the advisor to manage brokerage and RIA assets as if they are in one account. See: How Jeffrey Concepcion manned up after FINRA and Lincoln Financial troubles to become an LPL giant
Along with other industry experts, Udeshi cautions against operating under the assumption that the rule will be repealed by April. "That would be a bad attitude," he says. "And it's not a big price tag. They should be able to spend $50 to $100 grand on a pilot for the first year." See: Critic calls 'laughable' FSI study that shows only 14% of advisors want DOL rule to stay
And even if DOL becomes road kill in Washington, firms are already operating under that mindset, and Udeshi says doesn't see that changing.
"Even if they gut it, fee transparency is a movement, it's there and other agencies may chime in with new aspects to regulation. It's a constantly moving, shifting thing." And something the industry would be wise to embrace, in his opinion. "A grassroots RIA movement can come from fee transparency ....you can see my fees and I'm gonna justify them."
---
---
Mentioned in this article:
---
---
---
Stephen Winks
December 13, 2016 — 1:30 AM
Keep your eyes on Casada in his new VC role. Presently no b/bs or custodians support fiduciary duty for fear being prescriptive would trigger fiduciary liability. Even with the DOL rule, professional standing in advisory services is difficult for brokers. The R&D, intellectual and financial capital necessary for b/d fiduciary compliance is beyond the reach of b/d executives to execute. Yjis is where Mark Casady can make a massive industry contribution in advancing prudent process (asset/liability study, investment policy, portfolio construction, performance monitor) authenticated back to statute which establishes a safe business environment in which brokers can acknowledge fiduciary standing. By putting "financial services" back into the financial services business, Casady's VC funding of large scale institutionalized support of (fiduciary duty) prudent process in the client's best interest would forever change the financial services industry for the good of all. SCW