News, Vision & Voice for the Advisory Community
Matt Clink, 39, will be the 401(k)-geared digital advisor's first CIO after bagging RBC and with three more institutional beasts in its sights
December 1, 2016 — 5:35 PM UTC by Brooke Southall
Brooke's Note: If I had a nickel for every time I have heard the pious proclamation that a company is bringing institutional quality investing to individual investors, I could buy a couple large bags of candy.  And that is what I am hearing again with this NextCapital hire of the most institutional kind of person -- a pension consultant -- who is coming aboard a company that has a robo-device for 401(k) participants. This is a company in NextCapital that has deals with Russell, RBC, SSGA and Transamerica. Maybe that list will grow longer if they have Matt Clink sitting on their side of the table. Maybe there will come a day when RIAs and reporters alike don't have their eyes glaze over at the suggestion that "institutional" water is flowing their "personal finance pipes." We're keeping an eye on NextCapital for that deliverance.
NextCapital Advisers Inc. has appointed of Matt Clink as chief investment officer -- the first time the Chicago-based open-architecture digital advice company has filled that position.
Most recently, Clink served as North American chief investment officer of Aon Hewitt, a promotion he'd received in the past 12 months. Before that, he'd been a portfolio manager there helping big institutions manage managers since 2008. According to the statement announcing his hire, Clink advised $50 billion. Aon Hewitt Financial Advisors LLC has $11.5 billion AUM and Aon Hewitt Investment Consulting Inc. has $64.3 billion AUM, according to their ADVs.
Clink, 39, will use his institutional insider smarts to talk authoritatively to big asset managers that service institutions. Such institutions stumble not in obtaining high-quality advice but in tailoring that advice to the personal needs of investors while putting their own imprint on the process.
"We can tell them: we can build the last mile to the investor," says Dirk Quayle, president and co-founder of NextCapital.
That will require asset managers to integrate their own strategies into their investment management. NextCapital has what Quayle calls an open engine to mix good research into the stew pot of portfolios without diluting the recipe.
New chapter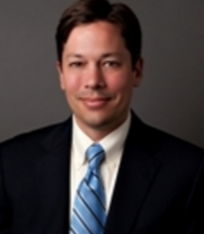 Clink says his move from a blue-chip brand name like Aon to the relatively unknown NextCapital reflects a desire to be where the action is.
"With the clear shift from defined benefit to defined contribution, retirement investing has been delegated to the investor, who is generally ill-prepared. This new chapter in my career is focused on leveraging my experience to help individuals more directly," he writes in an email.
Quayle stresses that Clink's mission is not to compete with Aon Hewitt to win the accounts of institutions. Indeed, Clink may find himself reaching out to his old employer to solve issues for clients.
"We're not trying to sell NextCapital directly," Quayle says.
Indeed, if an RIA seeks to use NextCapital software they would be advised to go to a wholesale customer like Russell. See: How one 'robo-advisor' got $25 billion on its platform with a Mint.com mindset, 401(k) friendliness, a merger and 16 years of work
Clink holds a master's degree in finance from the University of Alabama, Manderson Graduate School of Business.
---
---
Share your thoughts and opinions with the author or other readers.
---