Todd Feltz (center, flanked by Brent O'Mara and Wade Behlen): They let us run our RIA business, allowed us to broker business with them, provided compliance and supervision -- and then the game changed.
Brooke's Note: Here we have the primary story of a massive $2.2 billion RIA-and-IBD rep hybrid firm choosing a smaller broker-dealer. We also have Jim Puplava bringing his $395-million firm back to LPL seeking greater scale advantages after 20 years of having is own IBD. This LPL gain and loss all makes some sort of sense. Read on.
WealthPlan Partners, a $2.2-billion AUA hybrid RIA, has split up with LPL Financial after a decades-long relationship.
The Omaha, Neb. firm, which shows $1.6 billion of AUM on its ADV, severed all ties to the big Boston-based IBD as of Nov. 3, attributing the break to LPL's insistence on exclusivity and all the negatives that flow from that in 2016.
WealthPlan's principal, formerly a partner of fellow LPL giant rep Ron Carson, reaches back to 1989.
The problem with staying with LPL in a traditional marriage was that it was going to cost more for clients -- on many levels because outside custodians and technologies were made unpalatable, according to Feltz.
"If [we] were not it was going to cost us more. They were going to charge us for assets being held outside of their platform. Our independence was being compromised by having that charge. It was to the point where if we continued to do this we would have had to charge our clients more." See: LPL invites 180 of its bigger-book reps to Dana Point as part of its latest Fortigent-fortified bid to move upmarket
Brent O'Mara, one of three co-founders of WealthPlan, echoes that sentiment. "That took us into a non-competitive environment, more of a captive model."
Captive Model
WealthPlan now uses Schwab Advisor Services, TD Ameritrade and Fidelity Clearing & Custody Solutions as custodians. See: Three advisors tell why they fled Securities America for Commonwealth.
LPL launched its hybrid custodial platform in 2008. See: A peek inside the rising RIA custodians fighting to overtake the Big Four
"We are proud of our industry-leading advisor production retention rate of 97% and proud to be recognized as the fifth-largest custodian of RIA assets and one of the fastest growing," writes Jeffrey Mochal, spokesman for LPL. "We wish the team at WealthPlan partners well in the future."
WealthPlan was founded in 1975 as a broker-dealer and established itself as an RIA in 2011. It currently has a stable of 28 advisors and it's fee/commission split is currently at about 70%-30%.
Like most relationships, WealthPlan and LPL's longstanding relationship was a good one -- until it wasn't.
"LPL, when we embarked on this, was a friendly broker-dealer with a hybrid platform," says Todd Feltz, co-founder, CEO and president of WealthPlan, which was among LPL's top-three customers. "They let us run our RIA business, allowed us to broker business with them, provided compliance and supervision --and then the game changed."
As big a body blow as it is to LPL, the move represents a notable redemption for La Vista, Neb.-based Securities America Inc., which staggered through a rough period of its own -- including irregularities and an Ameriprise spin-off -- before finding its feet.
Dark horse pick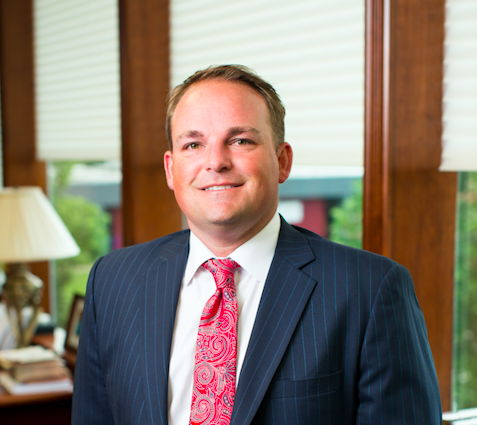 That understanding point of view may explain, in part, the seeming frying-pan-into-the-fire aspect of the move from LPL to Securities of America, which has weathered its share of scandal, lawsuits and financial instability after a 2009 scandal in which clients lost hundreds of millions of dollars in an alleged Ponzi scheme involving private placement in Medical Capital Securities.
O'Mara says WealthPlan chose Securities America because "we wanted to hook up with a friendly broker-dealer (a la the old LPL) that shares our agnostic custodial viewpoint."
He grants, however, that when they first started talking to Securities America, expectations were low -- but so was the hubris on Securities America's side.
"They really check[ed] their ego at the door and listen[ed]. When we had the idea of opening up our structure not many people out there would listen. And they are focusing on being a really good broker-dealer at a time when that is not the hot thing to be." See: How exactly Securities America won back a $414 million team that left in a huff in 2007.
Inflexible tech
WealthPlan's has a proprietary system called AMP -- Advisor Management Portal -- a software smorgasbord powered by Orion Advisor Services, LLC, SalesForce.com Inc. of San Francisco, AdvisoryWorld of Woodland Hills, Calif. and eMoney Advisor LLC of Radnor, Pa. that launched in 2014. WealthPlan contends that LPL did not have the technology to properly support its hybrid RIA. In a statement announcing its split from LPL, WeatlhPlan referred to "crippling workflow" issue.
"Custodians like TD and Fidelity are willing to support our tech platforms," says Feltz. "LPL offers no help as it applies to technology." See: LPL installs a former Wells Fargo tech-meister as it races to replace software, RIAify itself, for 14,000 restive advisors.
O'Mara elaborated on that point, arguing that LPL's software isn't top of the line, and doesn't offer advisors flexibility. "With any broker-dealer you have to use the technology in systems they provide. If you want to use best-in-class software it won't integrate into their proprietary system."
LPL responds: "LPL is one of the largest custodians of RIA assets, and we're quite proud of our hybrid RIA structure. So a statement that we cannot support the structure is perplexing and factually incorrect."
Indeed, Mochal could point to Puplava Financial Services Inc., which just joined LPL's broker-dealer and registered investment advisory platforms. It served approximately $395 million of brokerage and advisory assets, as of July 31. Principal Jim Puplava originally launched his firm in 1985 on LPL's broker-dealer platform. In 1996, he formed his own broker/dealer and RIA, and stayed that way for 20 years.
With recent regulatory changes, Puplava says that operating as an independent broker-dealer has become more challenging than ever. "The profit margins aren't what they used to be. At the end of the day, I want to be taking care of clients and not focused on the regulatory functions," he says. "I believe LPL has the scale to support our business for continued growth."
Omaha stakes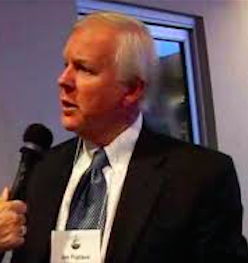 WealthPlan's move has precedent in the close knit Omaha RIA world. See: How Omaha is emerging as the RIA business' center of gravity. Ron Carson had been LPL's biggest rep and a well known coach to advisors for 20 years when, in 2011, he decided to convert his firm to an independent RIA, CWM LLC, which currently has $3 billion according to its ADV. At that point, Carson announced that he would be moving assets to Schwab Advisor Services and TD Ameritrade. He cited shortcomings in LPL's platform. See: Ron Carson quickly sees benefits of converting his practice to an RIA.
"I was partners with Ron for 10 years," says Feltz. "We've been on the same page as it came to technology and staying ahead of the curve with it. This is the thing LPL has done not quite successfully. Their advisors wait for LPL to deliver on tech, and they do it at a very affordable cost to the advisor. But what they sacrifice for price is waiting for the tech to be delivered by LPL when in fact it already exists in the marketplace."
In 2013, Carson went a step further. Carson Wealth Management and Carson Institutional began using Orion's software to provide billing, performance reporting, rebalancing and other back office services. The Orion software replaced the in-house technology of LPL, and Salesforce replaced Goldmine CRM technology.
Price wars
One goal in changing and expanding the menu of custodians is to provide more attractive pricing to clients. WealthPlan is not stopping there.
"We are trying to reduce costs in client accounts using low-cost funds, ETF's and other things," says O'Mara. "It's important that our custodians compete with each other for that business so our clients get the best deal and we can maintain high industry payouts for our advisors." See: 9 things RIAs need to know about Fidelity's pricing moves on equities and ETFs.
Offering a range of custodians is a good way to attract advisors to the firm as well, says Feltz. "If we recruit an advisor and we tell them LPL has to be your custodian or it will cost you X, that's an important part of our independence piece."
In the end, Feltz says, the parting of ways with LPL was amicable. "We're not mad at LPL. It wasn't a personality clash, there was no lack of follow up, no lack of service. Dan Arnold and Mark Casady are doing a wonderful job managing a 14,000-rep firm."
He adds: "We just thought it was better to hitch our wagon to a firm trying to claw its way to the top." Securities America's RIA/roll-up launch gains ground by pushing back against its parent IBD and poaching an RIA that left it at the altar.
---
---
Mentioned in this article:
---
---
---
Stephen Winks
November 8, 2016 — 2:12 AM
An interesting division of labor is emerging in the fiduciary environment in the support of expert advisory services... Custodians must manage trade execution as a cost center in the client's best interest as required of prudent experts and product menus must be retooled to minimize cost and to access real time client holdings data to assure continuous, comprehensive counsel of fiduciary duty. The role of the advisors which goes unaddressed by b/bs and custodians is to advance a prudent process (asset/liability study, investment policy, portfolio construction, performance monitor) authenticated back to objective, non-negotiable fiduciary criteria required by statute which assures professional standing in advisory services. The b/d, custodian or RIA which supports prudent process and assumes fiduciary liability and provides large scale institutionalized support for fiduciary standing will become market leaders based on merit. We have yet to see how this will play out, but RIAs will a high percentage of fee revenues will likely emerge as market leaders. Wealth Plan Advisors will be in this group of potential market leaders as independent thinking is required. SCW