Aaron Klein [with chief of staff Evan Pope]: My Risk Number is 88 and it's probably a pretty good guess as to why we waited so long before raising capital!
Brooke's Note: People in California feel about as fuzzy toward Sacramento when it comes to its ability to produce new technology as Nathanael did toward Nazareth. Sacramento is government -- leave progress to the Silicon Valley folks. But this scripture keeps getting proven wrong in the RIA business. Companies like Hanson McClain, Redtail, AssetDedication and Riskalyze are good places to start in refuting that misapprehension. It is rather amazing that it took this many years for somebody to gain critical mass quantifying risk in the RIA business. And Riskalyze is winning the risk game, to the extent it has in its short five-year existence, by taking the calculated risk of focusing on shorter-term risk. That is part of what is covered in this article.
In five years, Aaron Klein has become the "risk number" guy in the RIA business by building a software startup in Auburn, Calif. into a 105-employee, 15,000-user success. His pitch to RIAs: "Learn how to pinpoint your client's Risk Number and build a portfolio to match it."
The CEO of Riskalyze Inc., whose risk score is a risk-favoring 88, took his own calculated risk on his 38th birthday -- Oct. 24 -- when he received the firm's first outside institutional round of funding -- $20 million of private equity -- from San Francisco- and New York-based FTV Management Co. LP,.
The money was accepted with the intent to accelerate and expand the robo-for-RIA's mission to unclog the bottleneck facing RIAs who want to offer robo services to clients but refuse to accept the disharmony of offering two tiers of investment management.
"[RIAs] want one convenient way to engage with their clients," he says.
Riskalyze addresses that bifurcation by measuring, addressing and reconciling an investor's risk appetite to their investments. Thus far, the Riskalyze robo is only in pilot form with a rudimentary version but it has shown success. One RIA in Arizona has 54 clients using the Riskalyze robo.
The precursor to the robo -- software that helps RIAs to identify client risk -- has already found wide acceptance given its short time in existence, according to Eric Clarke, president of Orion Advisor Services LLC of Omaha, Neb.
"We saw Riskalyze go from startup to where they are in a relatively short time, especially in the advisor market -- from zero to our second-most popular integration in about two years." See: In bed with giants, T3 software entrepreneurs go to Florida to swear they are still more independent than thou In 2014, Riskalyze partnered with Orion to launch its Autopilot Enterprise product.
...and be merry
Klein was previously director of optionsXpress Holdings Inc. He formed Riskalyze with funding with from friends and family investors. Initially, the firm, which had seven employees began marketing the product to investors, and Klein says it helped investors build some $2 billion in assets. Then, at the end of 2012, the firm launched Riskalyze Pro, aimed at advisors. In 2013, the firm was named to Fast Company's Top 10 Most Innovative Companies.See: Riskalyze debuts website featuring 'worst' wirehouse portfolios to shock and attract clients
Clarke says the popularity of Riskalyze relates to how it gives RIAs a way to bridge the gap between themselves and clients with something concrete in a sea of abstraction.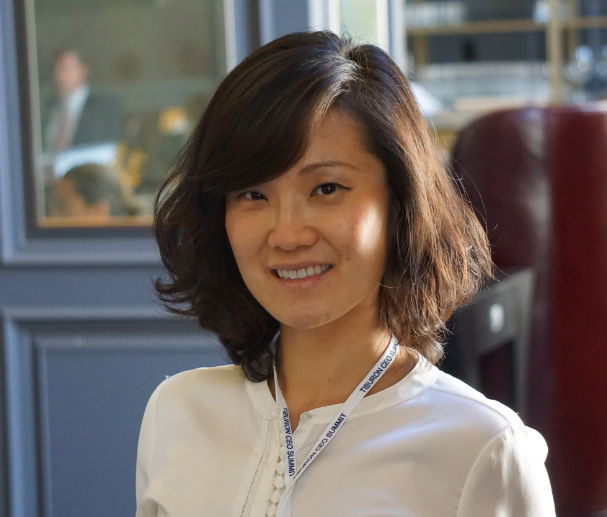 What's your number?
Still, others believe that in its efforts to dumb down risk analysis to the client level that Riskalyze has failed to account adequately for longer term risks.
"We disagree with their approach," says Min Zhang, CEO and co-founder of competitive maker of risk analysis software for advisors, Totum Wealth of Los Angeles.. "They assume market returns nominally differentiated and based on one business cycle. We use two business cycles and four scenarios of interest rates and growth [to analyze portfolio risk]." See: With algorithms and awkward questions, an ex-PIMCO 32-year-old crashes the RIA business
Klein's response to this criticism is: "Thousands of financial advisors would beg to differ."
Clarke says Riskalyze manages to get at least as close as a horseshoe or hand grenade to its goal in that its software radically reduces the size of the gap between a person's risk tolerance and how much risk they are willing to accept as investors. "If you're dealing with somebody who is a 60 and their portfolio is a 90, it doesn't matter if it's a 62 and an 88."
The higher the number is to 100, the higher the person's risk tolerance.
Klein quips in an email: "My Risk Number is 88 and it's probably a pretty good guess as to why we waited so long before raising capital!"
Bet your BICE waiver
Brad Bernstein, managing partner at FTV Capital, is betting advisors trying to document their risk management efforts in a DOL-rule era are bound to be pleased. See: The DOL rule is DOA -- and that's just the beginning, says RIA champion Brian Hamburger, law school chum of odds-on chief of staff Reince Priebus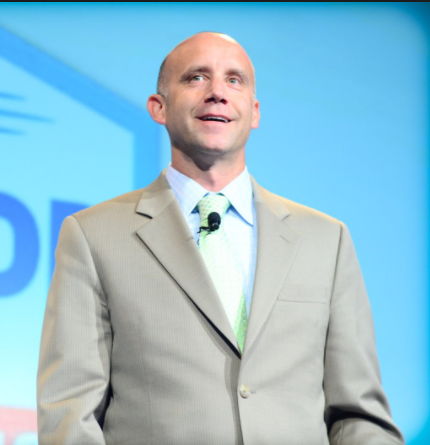 "The Riskalyze team has successfully leveraged technology to build a unique digital offering that is significantly improving the advisor's ability to quantitatively measure a client's risk profile and build a portfolio that accurately reflects that profile," he says in a release. "The regulatory environment, and most recently the DOL fiduciary rule, is providing further tailwinds to the rapidly growing demand for Riskalyze's digital platform."
It's a message being preached in animated fashion by Raj Udeshi, co-founder of New York- and Atlanta-based HiddenLevers another risk software maker in the RIA business. LPL Financial recently signed an enterprise deal with Udeshi's firm.
Still, his risk focus is more on seeing just what you get for the price.
"As the regulatory bodies dig in their heels, it's becoming obvious that the United States is headed toward a universal fiduciary duty for financial advisors. Don't expect some BICE waiver to save your soul or your hide," he wrote in an August statement by HiddenLevers announcing that LPL Financial had selected it to help advisors regarding their DOL related fiduciary needs.
"HiddenLevers value here is clear -- offer transparency about fee attribution for holdings and show the value they can offer in different economic scenarios. It's a basic value-for-money exercise."
Udeshi cites another differentiating risk service his firm offers. "We've also had institutional interest in risk monitoring which includes using HiddenLevers more for oversight from the home office -- not as a client facing tool but to smoke out bad actor advisors and even SMAs," he writes in an email. "That kind of institutional platform is what we are building -- a true enterprise risk solution."
According to Klein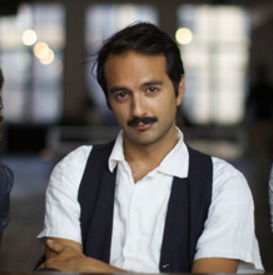 Klein says what he communicates to his employees about his competitors in the RIA risk business is: They are five years behind and they will remain that far behind as long as the company keeps moving forward at the current pace. No doubt his competitors, HiddenLevers, founded in 2009 and Totum Wealth, started in January 2015, would beg to differ with his math.
Mark Hollingsworth, a former Riskalyze staffer who still lives in Auburn, says he left the company to join FinMason as its director of advisor solutions. The Boston-based risk software company launched its first product only a year ago but it began to build its risk "engine" in 2012, he adds. The FinMason plan is to sell it to RIA custodians on a wholesale basis so that it's free for RIAs or for a commoditized price, versus $75-$150 for existing licenses. FinMason is currently only integrated with Vanare's Advisor Engine but is in late negotiating stages with a custodian.
With $20 million in its clutches, Riskalyze is now hiring like mad with 10 more on board by Dec. 31 and another 50 staffers added by June. This will bring the total to 165.
"Our motto is: We're building a 100-year company. We're not looking for quick flip."
Spoken like a man with a comfort with his long-term risk.
---
---
Mentioned in this article:
Riskalyze
Tech: Other
Top Executive: Aaron Klein
---
---
---
James Hallett
December 1, 2016 — 1:30 AM
Close in hand grenades is not as pleasant as horseshoes