Brett Thorne: It is always up to the individual advisor working with the client to assess the client's goals and to help the client get the right investments.
Brooke's Note: We are entering a curious phase of the robo-advisor wars. Not only are huge firms like Pershing and RBC adding robos, they are engaging in a kind of robo polygamy. Mark Tibergien reveals big Pershing robo future as his firm partners with Vanare, SigFig and Jemstep. Perhaps it's similar to those who collect academic degrees after their names on the theory that more is better. Or maybe it's just that the early robos are already looking like legacy systems? NextCapital is a robo-come-lately but with recent success against robo pioneers. What I find worth noting is that NextCapital's co-founder Rob Foregger was with Personal Capital and its CEO Bill Harris, whose firm is looking very much the winner, at least this month. So is there a common denominator that goes beyond the superficial? Maybe. Harris knows hard lessons he acquired by living in the robo space stretching all the back to MyVest in 2001. Foregger had a four-year de facto 'internship,' 2000-2004, hearing about and processing those lessons. It's a kind of processing that an algorithm probably hasn't caught up with yet -- namely just where and how humans intersect with the process.
As banks and broker-dealers with thousands of RIA and broker affiliates sign robo deals in the hopes that their advisors will plug into hundreds of low-asset clients whose needs were formerly too time-consuming to profitably serve, RBC Wealth Management has signed its second deal with a robo-advisor in a year -- raising questions about the status of its first pick.
Last month, the Minneapolis-based investments subsidiary with $60 billion in administered assets that includes RBC Correspondent Services and RBC Advisor Services, quietly signed a deal with NextCapital Advisers Inc., the Chicago-based digital advisor to the 401(k) industry. See: NextCapital raises $16 million as its founder goes where Financial Engines' 401(k) robo strategy didn't.
Back in February, RBC signed a contract with San Francisco-based FutureAdvisor, co-founded by Bo Lu in 2010 and which is now a unit within New York-based BlackRock Inc., that sells automated portfolio management. See: BlackRock solicits more regulator scrutiny of robo-advisors, eliciting jeers and a cheer
It's quite possible that by signing on last with RBC that NextCapital will be first, according to Doug Fritz, principal of F2 Strategy. Fritz formerly headed up technology for Wells Fargo Wealth Management Group and chief technology officer for First Republic Bank's private wealth unit. See: First Republic buys an eight-year-old RIA for $115 million
"NextCapital is a really easy engine," he says. "The ones that went earlier picked FutureAdvisor."
NextCapital, co-founded by Rob Foregger in 2013, has raised $22 million of venture capital. BlackRock acquired FutureAdvisor for $152 million. Boston-based IBD LPL Financial, First Republic, U.S. Bank Wealth Management and BBVA Compass also chose FutureAdvisor. LPL unveils BlackRock's FutureAdvisor as its robo partner -- albeit with LPL model portfolios
The idea behind big financial services companies acquiring or developing robo-advisors is to enable advisors serve a full nursery of mass-market clients who don't mind being minded by a robot as their assets gradually grow, hopefully, into millions. See: How Barron's 'Next' lays bare the tail-wags-dog sponsored content predicament facing financial journalism. As a bonus, these clients may never want or need much human service down the road, conditioned as they will presumably be to the self-directed digital model as they age. See: The ironic reason robo-advisors aren't gorging on assets -- a determination to dictate bloodlessly to millennials
Suite deal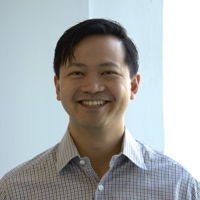 RBC, under the umbrella of the Royal Bank of Canada, contends that there is room for both robos-for-advisors under its regal roof. The twist here, however, is that RBC Wealth Management does not regard the service NextCapital will provide as very "robo" at all, according to Brett Thorne, head of RBC Correspondent Services and RBC Advisor Services. Rather, he says, "it is a suite of ETF portfolios with the tech behind the scenes." See: A top RBC Wealth Management executive gets drafted to head the company's young RIA unit.
Since almost every existing robo answers to this general description, the distinction seems to be a hairsplitting one, says Jasen Yang, CEO of New York-based Polly Portfolio Inc., a provider of investing software to retail investors and which, as an RIA, has about $1.5 million in AUM, according to its Form ADV.
"The two services aren't fundamentally different, but since NextCapital was purpose-built for advisory businesses, they may still have more flexible deployment options than FutureAdvisor, making them a slightly better fit for the correspondent business." See: Why BlackRock's purchase of FutureAdvisor for $152 million could be a deal of destiny
Two robos may indeed be better than one in this case, says New York-based Davis Janowski, a senior analyst who covers digital wealth management for Forrester Research Inc., which is headquartered in Cambridge, Mass..
Conflicts once removed
The two robos will currently co-exist as follows, according to RBC: FutureAdvisor portfolios, created using its proprietary algorithms, will be distributed to investors by RBC Investor Gateway, RBC's Wealth Management Division's service. By contrast, the correspondent side of the platform, built by NextCapital, will offer office portfolios of eight-to-12 ETFs each, designed and maintained by State Street Global Advisors, the asset management business of Boston-based State Street Corp., which has approximately $2.3 trillion of AUM. A team of more than 75 investment professionals will help select and monitor those portfolios. All that action may happen on a faraway server, says Yang. State Street's flesh-and-blood analysts are probably using algorithms of their own to select the portfolios, so it's "six of one, half dozen of the other." See: State Street's semi-secret success in the RIA custody business
As for conflicts, Thorne says it won't be a problem as digital investment platforms should be viewed "as if they were third-party money managers with a digital component. Different managers will give you different portfolios and different results."
NextCapital, although licensed as an RIA, is a tech firm that fits into the B-to-B category, Fritz says. It does not currently offer a robo platform to the public and although its current Form ADV lists it with more than $500,000 of AUM, on that same SEC form it says that the firm says is "not currently an exempt reporting advisor."
Thorne also sees no conflict in the prospect of a customer dealing with an advisor at RBC who will likely be relying upon RBC's research analysts. Those who use the internal robo will use FutureAdvisor's portfolios and those who are serviced through the correspondents will receive portfolios created by State Street, he says. See: How a custody relationship with RBC may net an advisor $100 million on day one
RBC's offering two distinct robo platforms "is a sign of maturity in the robo space," Janowski says.
Mass market 'Gateway'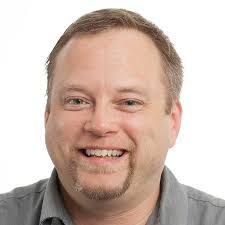 "It is always up to the individual advisor working with the client to assess the client's goals and to help the client get the right investments," Thorne says.
On the wealth management side, "RBC Investor Gateway will initially be targeted at investors who also want to use automated investment strategies and tools," according to RBC spokesman Jonell Lynquis. "But as clients mature in their needs and as the complexity of their investments increases, they will have the ability to seamlessly establish a larger relationship with RBC Wealth Management and a financial advisor."
The service will accommodate accounts with as little as $5000 to start.
Thorne acknowledges that RBC is trying to stay ahead of the curve as firms redefine their business models and transition to advisory accounts. Earlier this year, RBC and State Street announced the launch of no-transaction-fee ETF program, which allows correspondent firms to diversify their clients into broad market segments at a relatively low cost. "The digital platform is our way of providing correspondents with an enterprise solution that fits their business as their business evolves," he says. See: Amid hail of DOL questions, Walt Bettinger calls RIAs' draining OneSource 'identified' risk, and explains away LPL/ RBC/BBVA picks of BlackRock FutureAdvisor over Schwab robo
Initial human contact
This arrangement with RBC is a coup for NextCapital, according to its president, Dirk Quayle, who says his firm "is focused on helping large institutions like RBC and SSGA deliver scalable, personalized digital advice." He says that, "NextCapital offers full stack functionality for a digital platform. RBC is taking a slice of what we offer for theirs."
Unlike a fully automated robo, where the customer answers an online questionnaire, the correspondent broker or RIA will work with the customer to determine the customer's goals and risk tolerance. At that point, Quayle says, "the NextAdvisor platform will automatically execute the order to purchase the portfolio, rebalance it on schedule, raise cash when requested and handle the billing and fees."
Yang observes "the other thing State Street provides in the correspondent relationship is marketing support for those strategies, which is not unimportant."
NextCapital's predecessor company, BusinessLogic, was founded in 1996. NextCapital's shareholders include Route 66 Ventures of Alexandria, Va.; Transamerica Ventures of San Francisco; Russell Investments of Tacoma, Wash.; FinTech Collective in New York; Rt. 66 Ventures of Alexandria; Kelvingrove Partners LLC of New York; and (Burlington) Vermont Seed Capital Fund. Its latest round of funding, at the end of 2015, came largely from non-VC companies like AllianceBernstein LP and Manulife, the giant Canadian insurer that owns John Hancock Financial of Boston. See: NextCapital raises $16 million as its founder goes where Financial Engines' 401(k) robo strategy didn't.
---
---
Mentioned in this article:
---
---
---
Stephen Winks
November 25, 2016 — 4:52 PM
ROBOs just take advantage of electronic data in rendering a more comprehensive form of advice and monitoring. Presently no ROBO has incorporated expert prudent process (asset/liability study, investment policy, portfolio construction, performance monitor) that puts "financial services" (authenticate back to objective, non-negotiable statutory fiduciary criteria) back into the financial services business. When that occurs, ROBOs become part and parcel to the rendering of advice. SCW