Citi's Bill Katz spoke out Thursday to quell rumors about Schwab buying LPL, but only with soft logic.
LPL Financial's shares leapt higher yet again Thursday to finish above $40, up from about $31 as recently as Nov. 3.
This time, it had Chuck to thank.
The Charles Schwab Corp. is the latest company rumored to be in the mix as a buyer for the Boston-based broker-dealer for 14,000 advisors. See: LPL shares spike despite CFO downplay of buyout prospects as CEO Mark Casady reveals 'large programs' at banks are kicking LPL tires
Though the rumor published by StreetInsider was quashed by prominent analyst Bill Katz at CitiGroup, who researches both companies, the shares didn't seem to mind and remained at a 4% premium from where they left off at Wednesday's market close.
Yet the prospect of a Schwab-LPL merger is almost absurdly tempting, observers say. Each company commands the lion's share of market share in their respective advisory channels. Schwab owns the RIA business with about $1.2 trillion of assets from 7,000 RIA firms and LPL owns the independent rep market with $485 billion from its 14,000 firms. See: Why exactly a $2.2 billion RIA hybrid abruptly dumped LPL for Securities America -- and Schwab, Fidelity and TD Ameritrade.
Filling in gaps
In addition to the surface gleam, the compatibility factor has depth in the details.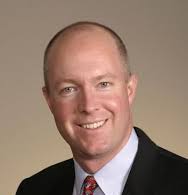 Schwab would also fill in some wide LPL gaps. Schwab has a retail brand and the ability to custody RIA assets without charging fees to cover compliance. Schwab has branches. It also has a bank where it can sweep loose cash from advisor clients to generate fat profits. Too, Schwab has its own robo that can be sprinkled like pixie dust to digitize the customer experience. See: Adam Nash makes direct 'CEO-to-CEO' plea to Schwab to rethink its robo
LPL's deal with San Francisco-based FutureAdvisor, by contrast, may limit how much repurposing it can do with such technology. See: LPL unveils BlackRock's FutureAdvisor as its robo partner -- albeit with LPL model portfolios
Anathema ... but possible
But as good as it all sounds, Tim Welsh, former Schwab Institutional marketing director and currently president of Nexus Strategy, a consultancy in Larkspur, Calif., says that Katz is likely right -- if for the wrong reasons.
"This reminds me of all the times we looked at buying a broker-dealer when I was at Schwab," he says. "The head of advisory would always say: It's like Disney selling porn."
Nomura analyst Steve Chubak counters that by telling Barron's that "Trump tailwinds could render a deal more viable," alluding to the possibility that President-elect Donald Trump's could undo DOL's new fiduciary rule. He adds in a research note: "There is growing expectation that the DOL rule could be softened under the new GOP (see recent comments from Hensarling), which would remove one of the hurdles to an LPLA takeout."
Welsh allows that times have changed -- hence the jarring aspect of that metaphor -- from 2000 when LPL brokers were more likely to be pushing product than they are today. See: How LPL's CFO answered the Cetera question at Morgan Stanley Financial's conference
And he can see the obvious synergies.
"It would give Schwab distribution and LPL a brand," Welsh says. "But you shouldn't expect to see LPL brokers in Schwab branches. It's anathema to Chuck's ethos and what he's been railing against."
But another source speaking on the condition of anonymity says Schwab already struggles enough with channel conflict between RIAs and its branches. Tossing 14,000 additional LPL advisors into that mêlée would assure more discord than Schwab CEO Walter Bettinger has the stomach for.
---
---
Mentioned in this article:
---
---
---
Stephen Winks
November 18, 2016 — 6:56 PM
It would be easier for Schwab to create a first rate advisory services business model in support of fiduciary duty than to try to adapt the LPL transactions model. (1) LLP has no control over their brokers and by starting with a first class advisory services model, Schwab would only attract to advisors who wish to achieve professional standing. (2) Schwab Advisory Services would be a completely different entity than Schwab Institutional but would be a big draw to Schwab Institutional as it would be the only option for largew scale institutionalized support for fiduciary duty. (3) Custodial services pricing will dramatically change when trade execution is treated as a cost center to be minimized in the client's best interest, thus a Schwab Advisory Services affiliate is a mechanism for Schwab to reprice their services to be consistent with the new fiduciary construct. SCW