Wayne Bloom: If the facts and circumstances change we will modify our stance accordingly.
Brooke's Note: As shocked as Hillary supporters are about Donald Trump, imagine the palms to foreheads by people who committed to reimagine their brokerage businesses based on a DOL rule as done deal. Maybe it still is. If you are Merrill Lynch and you have come out dripping in sanctimony about putting the client first and no more IRA commissions, can you reverse course? Wayne Bloom is happy to say he'll do just that on behalf of Commonwealth but he previously did himself the favor of making it crystal clear it was a cost-benefit compliance decision.
Commonwealth Financial Network is locked and loaded --- ready to blow holes in its plan to end commissions on retirement accounts if the DOL rule is repealed.
"We always thought that small accounts were going to get hurt by this rule," says the CEO of the Waltham, Mass. IBD, Wayne Bloom. "If the facts and circumstances change we will modify our stance accordingly. We intend to continue to do what is best for our advisors and their clients." See: Commonwealth Financial to dump commission business for IRA and 401(k) accounts
The about-face from what Commonwealth announced three weeks ago, brings into question whether Wall Street and the financial advisory business may engage in a bigger shift -- especially given the results of the Nov. 8 presidential election.
The Bank of America subsidiary did not respond to a request for comment but is clearly taking steps to be in compliance with the rule, directing brokers to conduct performance reviews and to document the retirement goals of every customer.
Merrill Lynch is taking the only prudent course of action, says Marcia Wagner, managing director of the Boston-based Wagner Law Group, as is every other such brokerage firm, regardless of its size or complexity.
"It is not a valid business choice to hope and pray that this legislation will be overturned or suspended. It is such a short period of time from inauguration to when it will be applicable that firms don't have a choice. Size doesn't matter, the penalties are too great for non-compliance," she says.
Wagner adds that she has spoken to "many, many" firms and knows of none that are holding off their preparations for the rule.
"It takes too long to restructure, repaper and retrain financial advisors. The process is underway and rightfully so." See: The short scoop on Wall Street's claim that the DOL rule is too long
Leaving the station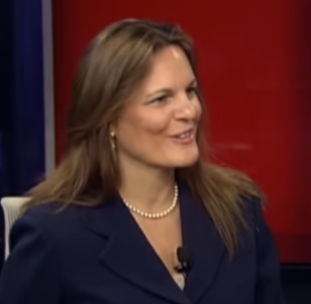 DOL-embracing pioneers are striving to live up to their own rhetoric. Merrill is aggressively advertising its position to clients and prospects, touting the new rule as "good news" for its clients and telling them that it supports the rule "wholeheartedly." Merrill has distilled the 1000 pages of rulemaking down to one sentence, reminding clients that "advice must be in a client's best interest and cannot be compromised by any advisor's financial interest." See: A veteran of securities law killed his weekend reading all 1,000 pages of the DOL rule -- and has a takeaway to share
New York wirehouse JP Morgan Chase & Co. and Capital One Financial Corp. of McClean, Va. have both announced that they will stop charging commissions on IRAs.
Software firms are moving toward compliance with the impending DOL rule as well. PIEtech Inc., which specifically markets its MoneyGuidePro financial planning software as compliant with the DOL rules, announced this week that it has partnered with New York-based FolioDynamix, a unit of Actua Corp., which offers a suite of technology products for advisors. See: MoneyGuidePro back on a roll after the 'blip' of being sued by Wealthcare, PIEtech's CEO says as settlement is signed
Powhatan, Va.-based MoneyGuidePro has added a client information-gathering and financial planning feature that a fiduciary advisor can use in accordance with the DOL's Best Interest Contract Exemptions. See: The DOL rule is DOA -- and that's just the beginning, says RIA champion Brian Hamburger, law school chum of odds-on chief of staff Reince Priebus
New York-based RiXtrema Inc. has launched FeeComp, a database of advisory fees pulled from the Securities and Exchange Commission's Form ADVs, from which advisors will be able to show clients how their fees compare with those of other firms based on, among other factors, account size, geography and services provided.
Financial planning software firm Advicent Solutions of Milwaukee announced that early next year it will enhance its NaviPlan software with account aggregation and fact-finding tools for advisors for use in updating clients' financial plans. See: Long a tech innard for Schwab, LPL and TD, Advisor Software is looking to push its own brand with new product
Advicent is also joining forces with Atlanta-based consulting firm North Highland to help advisors comply with DOL rule.
Death of recruiting premature
At this point, firms don't have much choice but to comply, says Jonah Toleno, a securities attorney and partner at Shustak Reynolds & Partners PC in San Diego. "The firms need to keep moving toward full compliance with the DOL rule requirements as planned and to take things one step at a time," she says.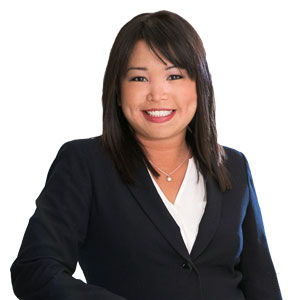 Diamond has since softened his view. "If you do the calculations, the death of recruiting may be premature," he says.
Diamond now says that recruitment deals are likely to shift to higher front-end payments and lower back-ends based upon length of service.
"The 330% headline deals were really illusory," he says. "On average, the firms were at-risk closer to 230% with 140% up-front. Now the up-front portion may creep up to 200%. We may see bifurcated deals where the broker has a mix of ERISA and non-ERISA accounts and we may still see a back-end paid on the latter."
Bloom says he never expected the rule to impact recruiting at Commonwealth. "Our recruiting pipeline is full, Ours is a selective process. We [add] about 100 new advisors a year." See: Why it took 13 years and one bad Beverly Hills moment for a $92-million AUA advisor to leave LPL for Commonwealth
Factoring in Trump
Client information-gathering is going on in different forms across the industry. A survey of brokers and investment advisors released Wednesday by El Segundo, Calif.-based AdvisoryWorld, a global financial tech firm that sells investment analytics, portfolio modeling and proposal generation software, found that 69% of respondents have augmented their documentation practices in advance of the DOL rule this year compared to 38% in 2015.
But with more clients talking with their brokers about the fiduciary rule, their retirement goals, fees and conflicts of interest, and more clients exposed to advertising telling them how the change is in their best interests, can we ever go back to a pre-DOL world -- even if the government does away with the rule under a Trump Administration?
Wagner reminds us that Trump's transition team has not actually said it will overturn the rule and that all we have so far are certain advisors saying they are against it.
"No chief compliance officer could possibly think that is enough to slow the pace of compliance," she says. "Any financial institution that is banking on the rule being overturned "would become the low-hanging fruit for a tort lawsuit." See: What cheap lessons Donald Trump and Bernie Sanders are teaching RIAs about the dangers of trying to institutionalize their practices
Wised-up clients
The industry is indeed being upended, says Ron Carson, founder of CWM LLC, a wealth management firm in Omaha, Neb., with $8 billion in assets under management. But it's best not to hang on to the past.
"We're on the eve of the greatest disruption this industry has faced since the Great Recession," he says. "If you're an advisor, you need to decide whether you are going to be a disrupter or one of the disrupted."
Clients are becoming "smarter by the day" about the differences in how advisors work, Carson says. "Many still don't understand about embedded conflicts of interest, but they are getting the difference between a planner and a broker. They want transparency and an advisor who's a fiduciary. They're going to look at their advisor, and if they're not getting those things they're going to move to another advisor who offers them." See: The DOL's final rule contains a litany of 11th hour concessions to brokers that show Wall Street lobbyists earned their keep
The younger generation, Carson says, is especially keyed into what is in their best interests.
"What's also changing is that the young people who will be getting all their parents' wealth already get the difference. They want an advisor who is working for them." See: How Barron's 'Next' lays bare the tail-wags-dog sponsored content predicament facing financial journalism
Whatever may happen between Jan. 20 and April 10, the firms are rolling up their sleeves and becoming compliant.
"It's a more prudent course of action for firms than the alternative," Toleno says, "which is to be unprepared on the date of enactment, causing a higher likelihood of drawing attention from the plaintiffs' bar."
---
Related Moves
---
February 28, 2020 – 11:09 PM
---
October 5, 2018 – 6:05 PM
---
---
Mentioned in this article:
MoneyGuidePro
Financial Planning Software
Top Executive: Bob Curtis
---
---
---