News, Vision & Voice for the Advisory Community
In search effort the Advisor Group executive chair looked past kiss of death on the Price résumé and saw the digression off the corporate path as a positive
November 16, 2016 — 12:17 AM UTC by Brooke Southall
Brooke's Note: After 2009, many Wall Street execs chose to leave permanently and join startups in other industries presuming it might be a final goodbye. Little did they know they were actually burnishing their credentials.
When Jamie Price decided to leave UBS, he oversaw 7,300 employees and 7,000 financial advisors located in more than 400 offices across North America. But for all its pomp and C-suite perks, UBS's poor prospects for organic growth made it "not that interesting," he says.
So Price, now 56, proved susceptible to a phone call from an associate with a pitch to join a startup -- with a paid-programming kind of startup name -- 1-800 DOCTORS.
It's the kind of move that is admirable on a personal level but can also be the kiss of death for future job prospects in the buttoned-down corporate world, says Cecile Munoz, managing principal of U.S. Executive Search & Consulting Inc. of Los Angeles.
"I'm sure he was off most people's radars."
But Price registered a large blip right away for Valerie Brown, executive chairman of Advisor Group board of directors. 
Brown began to search in August for an executive to not only to run but largely reengineer her Phoenix--based broker-dealer that advises $160 billion in client assets and is comprised of FSC Securities Corp., Royal Alliance Associates Inc., SagePoint Financial Inc. and Woodbury Financial Services Inc. 
"Jamie has all the qualities Valerie is looking for," Munoz says. "She looks for people with deep experience but people willing to step out of what they know."
Shoe Walker
"Having walked in their shoes, I understand the importance of investing in training and technology," he says in a release. "I started my career as an advisor, it's a noble profession that plays a valuable role in American lives."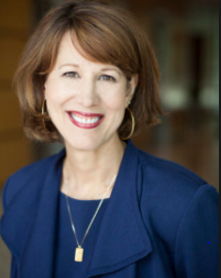 Advisor Group was purchased last January by Lightyear Capital and Canadian pension investment manager PSP Investments as majority investors with hopes of vastly improving its value by cutting costs and raising revenue. See: Why Lightyear's purchase of AIG Advisor Group isn't a Cetera-type fixer-upper case and how Donald Marron will respond accordingly
Revenue goes up when clients are satisfied. As president and COO of Prudential Securities, Price led the firm to achieve the highest national broker-dealer client satisfaction ranking from JD Power and Associates.
Daily consumer contact
Price invested in and led the 1-800 startup that connects patients with medical professionals. The role put him in daily contact with consumers, and reinforced the importance of understanding client trends to drive business strategy, according to the Advisor Group release.
"As longevity increases, wealth transfers and demographics change, client needs will evolve. My goal is to listen, respond and equip our advisors with the tools to build a thriving business model for the future," said Price. "Advisor Group embodies an exciting entrepreneurial culture and the competitive advantage of an experienced board of directors, led by executive chairman Valerie Brown."
The new gig also allows Price to work with Lightyear CEO Donald Marron who left UBS in 2002. Price joined UBS later that same year. See: PE-backed Cetera board member Robert Dineen sees Larry Roth to the door, takes CEO reins
---
Mentioned in this article:
---
---
Share your thoughts and opinions with the author or other readers.
---