The staff of 'Next' hopes to capture hearts and wallets of HNW-hopeful millennials. ((Photo credit: Gary Spector for Barrron's)
Brooke's Note: RIABiz ostensibly arose on the tide of three big changes: RIAs taking over the wealth management market, online publications taking over the print publication market and the void of hard questions being asked of principals in the advice industry. But that's a very me-as-journalist view of what we are all about. My partner, Frank Noto, has quietly led a parallel crusade that is arguably bolder than what us scribblers do. He has held the line day in and out against the advertising practices that we all hate and that are as much a threat to financial journalism -- especially financial trade coverage -- as cowed or indifferent journalists. Thanks to Frank, getting to RIABiz articles doesn't mean fighting your way through takeover ads, sifting through sponsored content or wondering what articles were created to fulfill an advertising theme. He also guards against sending you so many emails that you get carpal tunnel syndrome deleting them. RIABiz sends as many emails in a week as a couple of competitors send in a day and only to those who give us permission. In this article, we are critical of Dow Jones because their struggles are so clear to see. They also help us make a point without naming names of our direct, namely B-to-B competitors -- some of whom have embraced line-blurring, sponsored content and emailing zeal that far surpasses Dow Jones. We publish this disingenuous article with humility from our glass house, but also with some horror and concern.
What is financial journalism in 2016?
The formerly black and white -- and once universally read all over -- 90-degree angles that once securely bounded the Fourth Estate have gone pear-shaped as the Gen X- and baby boomer-staffed establishment desperately try to move units of news in an age of scripted reality TV and real fake news.
The good news for the oldsters running the increasingly virtual presses is that they have wrapped their heads around the digital revolution. It came as a surprise to probably no one that in a Q3 earnings call last week, Robert Thomson, CEO and director of News Corp., reported that its flagship publication, The Wall Street Journal, derived a record 55% of its advertising revenue from online sources for that quarter. See: AdvisorHub slams Barron's for its advisor list - correlating higher rankings with higher complaint rates
As one ex-Wall Street Journal reporter says: "They're really under pressure at Dow Jones to produce. They're losing money left and right so they're looking at ways to monetize their business. They don't know who their customers should be."
The result of such financial pressure is a multi-tentacled issue that publishers nationwide are grappling with: the point at which sponsored content -- AKA paid content -- stops being info- and becomes unabashedly 'commercial.
Seven-figure plan
Business journalism is no exception.
Last month, Ed Finn, editor and president of Barron's, the business newsweekly known for its annual list of Top 100 Financial Advisors, published an article on Barron's website calling readers' attention to the launch of Barron's' Next, a web-only publication designed to "help millennials to attain financial knowledge and independence." Next does not have its own URL yet but shares one with Barron's.
Finn had laudatory words for the website's target demographic -- those born between 1981 and 2000 -- citing research that indicated they were nothing if not upwardly mobile: One-third of millennials plan to become millionaires.
"The good news is that it is the best-educated, most creative and most technologically savvy generation in U.S. history," he wrote.
But in the next breath, Finn knocked the budding entrepreneurs in a way that arguably reflects badly on their parents -- which is to say, Barron's readers, whose average age is 59, according to a recent article in Digiday.
Brought to you by ...?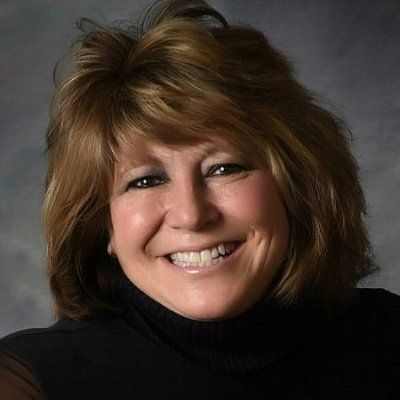 Barron's Next, along with almost every other news source in the country, finds itself weighing the journalistic compromises that come with the mandate to "satisfy millennials' need to get information lighting-fast, [with] stories can be read in one minute," as Finn wrote in his letter to Barron's readers.
To that end, Next features articles like "How to Invest in Your 20s," "This Trick Lets You Live (Nearly) Rent Free," The $450 Credit Card: A Surprisingly Good Deal," "Here's How Americans Spend $8.4 billion on Halloween," "College Debt Forgiveness? It's Already Here!" and "Do Millennials Really Hate Diamonds?" The articles are accompanied by stock photos of perky young things in cheerful attire in outdoorsy settings. See: After her Stanford B-school classmates rip on FAs at reunion, a stung Min Zhang takes uber north to Pershing RIA event to hear out Kitces, Tibergien and Poirier on the topic
Next is sponsored by Fidelity Investments. On the homepage, a Fidelity advertisement with the headline "Investing doesn't get any better than this" is topped by the words: "sponsored content." Taking up other homepage real estate are brand names logos, such as Tesla and Kate Spade, clickable links that lead to bylined text with the same apparent typeface and format as the articles.
Dow Jones corporate communications in New York, Barron's parent corporation, did not respond to two emails seeking comment on the format of Barron's Next, and whether or not it considers any or all of its content sponsored. Fidelity also declined to comment. Neither did Finn or Jack Otter, editor of Barron's Next.
Drive my vehicle
As described by the American Press Institute, a non profit organization, sponsored content "is generally understood to be content that takes the same form and qualities of a publisher's original content" and "usually serves useful or entertaining information as a way of favorably influencing the perception of the sponsor brand."
A forecast from eMarketer Inc. finds that advertisers will spend more than $3 billion on sponsored content in 2017. Why? Because to quote advertising guru David Ogilvy, you cannot bore people into buying your product, you can only interest them in buying it.
The purpose of sponsored content is not to sell, but to give readers material that the sponsor hopes will interest them in the publications they normally read. The practice blurs the traditional lines between editorial material and advertising. Some go so far as to call it deceptive, cutting into the trustworthiness of brands and publications alike.
Amanda Steinberg, founder of WorthFM, a robo-advisor for women, and DailyWorth, a financial media company for women, is one of those people.
"These 'niche' plays that are so clearly only created as ad vehicles drive me crazy," she writes in an email. "Smart, educated otherwise well-intentioned people, [are] so disconnected from what repels these 'expanded demos' from financial advice in the first place. What repels them? Poorly crafted facades over only slightly modified versions of the same advice formulas developed 30, 50, 75 years ago. They're actually doing more damage than good." See: The overnight maturation of In|Vest 2016 was like green bananas going straight to brown for some but Joe Duran made sure it bore fruit
Steinberg says that such practices may not even attract the prized millennial demographic publications and their advertisers seek. She calls such efforts "a baby boomer's reductionist idea of what millennials want, adding, "It's like Greek architecture in Tampa."
Reconsider the source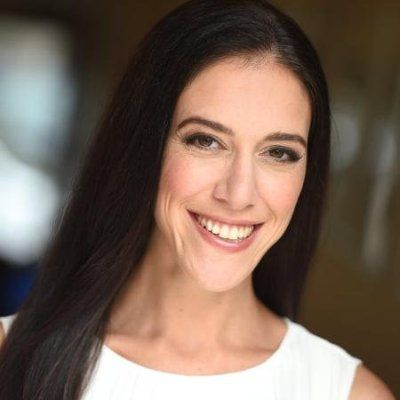 Rebecca Lieb, an independent media analyst specializing in content strategy, content marketing and digital marketing, who has worked with many companies on digital marketing, including Fidelity, has another perspective.
"People in general, but millennials in particular, are making less of a distinction between media types and channels, whether paid or earned or sponsored," she says. "It just depends whether it's what they want and need. One hundred percent of Online Publishing Association publishers have adopted native advertising." See: RIABiz turns seven, with a central new 'problem'
Native advertising is radically different from sponsored content because the reader clicks to another website to read the pay-for-play written thoughts so the lines are not blurred. So native advertising is basically an advertisement that upon clicking leads to a white paper or sometimes, too, a piece of corporate propaganda. The every word of sponsored content sits on the journalistic website.
Currently, Fidelity is doing right now is simply attaching its name to the Next website. But Lieb says she would not be surprised to see some custom research from Fidelity on the site. "Display advertising is plummeting in efficacy for every publisher, regardless of the vertical," she says. See: An advertiser's-eye view of TD Ameritrade's cram-packed RIA conference
Gently used content
April Rudin, founder and president of the Rudin Group in New York, echoes Steinberg sentiments, saying Next's plan to attract millennials could boomerang.
"It looks contrived as a place to put sponsored content to access this burgeoning group of new investors, I might suggest they take in content from millennials -- editorials, op-eds, blogs rather than our [baby boomer] stuff. Millennials are turned off by big brands. There's a stat put out by Viacom -- the Millennials Disruption Index. Seventy-two percent of millennials would rather go to the dentist than discuss banking." See: After her Stanford B-school classmates rip on FAs at reunion, a stung Min Zhang takes uber north to Pershing RIA event to hear out Kitces, Tibergien and Poirier on the topic
She adds: "Sponsored content can be a turnoff, most particularly to millennials. It doesn't appeal to any of the value props of millennials. They are skeptical of all big brands, and this one looks and smells like big brands and old Wall Street."
Lieb disagrees, pointing to Barron's strong brand equity, which, she says can be effective depending on how it is used.
"I think it is also being used as a gateway product to promote and bring people into their core digital product," she says. "They're going to be linking and curating to stories in their core publications. It's not going to be 100% new content. They're hoping to use it as an awareness and lead generation piece."
Oh, snap
Just finding the right metrics to judge who is ultimately right and wrong in this debate will be tricky. Measuring the success of any advertising is difficult, Lieb says, and of sponsored content, especially so.
"What are we trying to get people to do? Visit a website, download a paper? The publisher supplies publishing metrics to the marketers, but that is not valuable to marketers. They have to find their own key performance indicators," she says. See: At Envestnet event, Sallie Krawcheck alludes to Crager alliance, blasts women-as-niche marketers and edges perhaps closer to endorsing the RIA model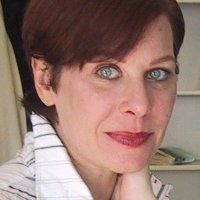 How effective advertising of any type will be for Next depends on how much sway the Barron's brand carries with those born in the 1980s and 90s. Judged by that standard, Rudin does not like its chances.
"There's zero brand equity with the Barron's brand for millennials.They've never heard of it. They're getting info from Business Insider, Twitter, or other social media sites." Rudin goes so far as to suggest that the Barron's name means so little to this group that Dow Jones might have been better off simply calling it Next.
Broke 'millionaires'
Rudin notes that the site has a tab to link to Penta, Barron's billionaire, or high-net-worth, brand, which she doubts has much relevance to millennials. "They could click on that and not even realize where they've gone.'
Nevertheless, Barron's Next will focus on hot stocks, 50 of them, that it has chosen as relevant to aspirational millennials. Could a branded robo-advisor be in the offing?
"Everyone's going for that land grab now," Rudin says. "It remains to be seen who will end up winning."
But she warns against putting too much faith in the talismanic power of the "robo" word, drawing on personal experience to illustrate her point.
"I just sent my two millennial sons to a financial advisor for first time. My 23-year-old was offered a robo-advisor and asked why. He said, 'I don't want that, that's why I came to a financial advisor.' They tried to give him the experience they thought he wanted. But you can't segment people based on age." See: The ironic reason robo-advisors aren't gorging on assets -- a determination to dictate bloodlessly to millennials
Even if you did, there'd not be much joy in the results. A recent statistic shows that 77% of millennials say the lingering bad economy has inhibited their ability to save and spend – let alone invest.
---
---
Mentioned in this article:
---
---
---
Kevin Starkey
November 18, 2016 — 4:27 PM
Thanks for putting out an article about a reality many of us have grown frustrated by as we search for meaningful content! It has become so challenging to find, non-political, non-advertiser swayed articles from sites that were once solid sources of relatively unbiased news.
Stephen Winks
November 18, 2016 — 7:21 PM
The Wall Street Journal deriving 55% of its revenue from online sources tells us quite a bit about where sales and marketing are headed as the industry moves from transactions to individualized advisory services. The marketplace is telling us that products don't add vale, it is what you do with products, or prudent process, that adds the value. Not many product vendors or b/ds .are focused on portfolio construction--yet that is the future. Market leadership is in great demand and it will not look like anything we have seen before. SCW