Brooke's Note: Federal regulators and robo-advisors seem like odd bedfellows. But regulators have the dizzying challenge of inventing ways to apply old rules to new services that seem to evolve by the month. The robos have equal incentive to make sure that they keep evolving. The SEC could simply apply the old rules and stunt innovation so it's good to see these parties work together -- even if they aren't sure what new things to tell each other.
Stay close to your friends and even closer to the people who could legislate your business model out of existence.
Such was the apparent premise of a Monday morning panel with no ostensible purpose introduced by SEC chairwoman Mary Jo White, featuring Ben Alden, general counsel of New York-based Betterment; Mark Goines, vice chairman of Personal Capital of Redwood, Calif.; Jim Allen, head of Capital Markets Policy Group at the CFA Institute; and, at the far end of the panel, Bo Lu, co-founder and CEO of San Francisco-based FutureAdvisor at BlackRock in a hoodie (hood down). See: How Personal Capital got a stunning $1-billion AUM boost in six months -- after gathering its first $2 billion over six years
"When you have a vision of startups you think of guys with hoodies hacking late into the night," Alden said, evoking some laughter as folks likely took note of Bo Lu's duds. Alden then quipped, "I left my hoodie in the green room. But I hope you [regulators] leave here with a picture of lawyers alongside the guys in hoodies and the engineers…"
Adding to a surreal feeling was that the SEC Fintech Forum, which was open to the public and broadcast live via the web, happened the same day that White announced she would step down from her position in the wake of President-elect Donald Trump's upset victory. The morning panel, held at SEC headquarters at 100 F street NE in Washington, D.C., was moderated by Kristin Snyder, co-head of the investment advisor/investment company program in the SEC's Office of Compliance Inspections and Examinations.
Obvious threat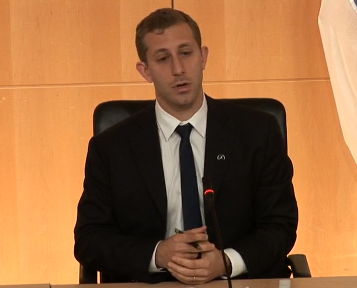 Although the point was not made explicit, the SEC and robo-advisors have been cozying up to each other for a while. Raised expectations of a fiduciary standard being applied to all financial advice is an obvious threat to virtual or robo advisors since they give virtually no advice. It's more like automated money management. See: The documented RIA threat, 'phono-advisors' and their nearly $300 billion of assets
Yet the SEC has its own pressing problem. In demanding that all advice be of fiduciary quality, it needs to be certain that average Joes don't get priced out. Robo-advisors provide a potential answer to that dilemma. See: Marty Bicknell jumps into the mass market with no 'robo-advisors' and a missionary zeal
Just last month, a year after purchasing FutureAdvisor, BlackRock Inc. essentially asked regulators for more regulation of robos. The New York-based, near-$5-trillion asset manager, which also owns iShares, used a white paper it published in September to tell the SEC, FINRA and state regulators in no uncertain terms that they need to look harder at the dozens of automated advisors that are dotting the cyberscape. See: BlackRock solicits more regulator scrutiny of robo-advisors, eliciting jeers and a cheer.
Betterment endorsed the BlackRock position and defended the idea that robo-advice is fiduciary advice.
As of August, FutureAdvisor had $937 million of assets under management on behalf of individual investors, with 75% of its individual customers falling below the high-net-worth bar, according to its Form ADV.
Keeping pace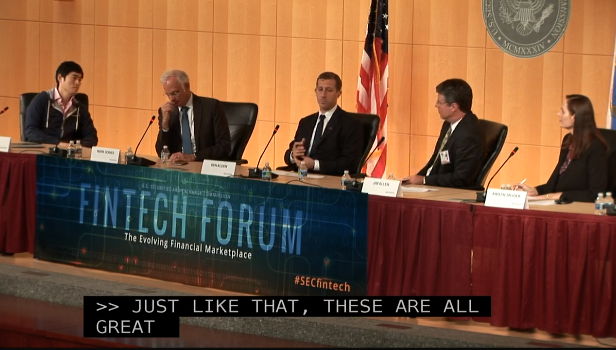 White is quoted on the SEC website as saying, "Fintech innovation has the potential to change the face of the financial services industry and through the Commission's Fintech Forum, we will explore the various issues and challenges surrounding these groundbreaking technologies. There are real opportunities for investors and our markets to benefit from fintech developments and, together with the industry, we must examine ways to ensure our regulations keep pace with these rapidly evolving innovations."
Betterment and BlackRock were both emailed for their reaction as to what may have been accomplished at the event, what they may have learned from the SEC or other robos, or learned about regulations or technology. Were they reassured or disheartened when it was all over? BlackRock did not respond. Betterment spokesman Joe Ziemer called it the forum "a great opportunity to participate in the SEC event as it gave us an opportunity to speak with a room full of individuals who care deeply about the regulation of our industry as it continues to evolve at a rapid pace. In addition to a number of informative panels, we had a series of valuable conversations about the direction of our space." See: Betterment wins Uber account from under the nose of its Silicon Valley robo-rivals
The firm was quoted in that story as saying it does not see Betterment, with $6 billion in AUM, as competition, calling the robo a "simple service" for people with "simple finances."
Allen, head of the capital markets policy group at the CFA Institute, was once a staff reporter for American Banker and has been a CFA for 30 years. He referred to a survey of his members who question how personal digital advice is while admitting that human advice can be guilty of the same failings.
Betterment general counsel Ben Alden though, made the case that the best route to better regulation of the robo sector was self-regulation, saying that 4% of Betterment's headcount was engaged in compliance at each stage of development.
Human touch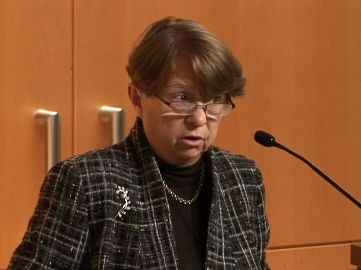 What robos seem to get props for is consistency of their, er, robotic approach to advice. But Allen was quick to allow that human advisors often give differing advice.
"You might get different advice from two different human advisors. If robo advice is less personalized, that's not necessarily a bad thing, as long as they're right. Not like Thelma and Louise driving off the cliff," he said.
Playing to the SEC hunger for cheap, predictable fiduciary advice, Alden and Lu both made the case for what they do and how they do it. "We can provide high quality investing services to more people," said Alden. "Future generations won't have access to Social Security as past generations did. Technology can provide that reliably and scalably … what we do is perfectly reviewable to our regulators …"
His advice: Try it, you'll like it. "If you asked people at the turn of the century what they would have liked they would have said a faster horse, not a car. (which no one could visualize at the time). That is where we are now. Try it, the actual experience itself will teach you a lot."
Call me, maybe?
Bo Lu echoed that. "By taking CFA level advice and packaging it as much as you can with algorithm design and oversight … that allows us to deliver value to a larger number of people …"
Alden predicted the term will go the way of the PDA. "After that it was called a smart phone, now it's just a phone. Soon it will just be technology, a way to deliver high quality service at lower prices. In three years maybe it'll still be called a robo, but in 10 it'll be just another way to invest."
Allen reached into the past to propose an alternative name. "Phone advisors. How's that?"
To which the millennial Lu responded, "What's a phone?"
---
---
Mentioned in this article:
Wealthfront
Portfolio Management System
Top Executive: Andy Rachleff
---
---
---