Brian Hamburger: The combination of a Donald Trump presidency and a Republican Congress will have an enormous impact on the momentum of the expansion of a fiduciary duty on those that give financial advice.
Brooke's Note: Am I getting ahead of myself thinking Brian Hamburger may end up as our next attorney general? After Rudy Giuliani flames out, I can see President Trump turning to his chief of staff, Reince Priebus, and saying: Know any good lawyers? On the Priebus short list may be a Jersey guy he knows well who spent his professional life eating staff lawyers at wirehouses (wearing alligator shoes) for lunch.
The DOL fiduciary rule will not survive the transition to a Trump administration.
That's according to MarketCounsel president and CEO Brian Hamburger, who, as it turns out, was roommates with RNC chairman Reince Priebus when they attended the University of Miami School of Law.
"It's now 100% dead," Hamburger says in an email. "We expect DOL rule to be repealed prior to becoming effective in April 2017."
Priebus is certainly a good man to know now that Donald Trump has won the presidency. In his victory speech Tuesday night, the president-elect called called Priebus a "superstar" and, if Washington scuttlebutt proves correct, may bestow another title on Hamburger's law school chum as of Jan. 20 -- chief of staff.
Another member of Trump's economic A-Team, Anthony Scaramucci, founder of New York-based hedge fund firm SkyBridge Capital LLC, also says that the DOL rule is doomed.
"We've got to get rid of this," he told the Financial Times yesterday (paywall).
Scaramucci, who was on candidate Trump's economic advisory council, also penned an op-ed that appeared before the election in the Wall Street Journal under the headline: Your 401(k) Doesn't Need a Federal Babysitter (paywall).
On Monday, Hamburger announced that both Priebus and Scaramucci would be featured guests at his upcoming MarketCounsel Summit, to be held Dec. 5-8 in Miami. "They are both taking the stage at The MarketCounsel Summit next month to discuss what we can expect from a Trump administration and a Republican Congress," the MarketCounsel announcement reads.
Cleaning house
Hamburger says not only is the DOL rule history, but that some parts of the Dodd-Frank Act may not be long for this world, either.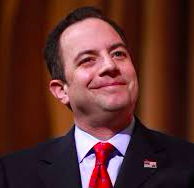 Specifically, Hamburger says the provision that allows the SEC to implement a fiduciary duty on broker-dealers will either be repealed or that any existing rules will languish under newly appointed SEC commissioners.
"The DOL has already stated that they will not begin to enforce until April 2018. However, private right of action is, indeed, a threat."
If the regulation is to be repealed, how would it be done?
"The most effective, tried and true method for a new administration to right the wrongs of a prior administration," Hamburger writes, "is an act of Congress signed into law by the president which would preclude the DOL from making this rule effective. It could likely be handled as a housekeeping measure."
Alternatively, he says, when Congress reconvenes in Washington to pass the budget, "The DOL's appropriation includes a legislative rider that would prevent the DOL from using any funds to implement the DOL rule. Last year, an effort to introduce that rider failed."
Leaving, of course, the implication that next year's Congress will be quite a bit different than last year's. See: As President Obama takes the gloves off, pro-broker groups throw up 'sledgehammer' response
Optimistic voices
A noted fiduciary proponent, Ron A. Rhoades, attorney and assistant professor of finance at the Gordon Ford College of Business at Western Kentucky University, concurs. "The DOL's rule is basically on its last legs at this point," he says. "It's difficult for it to be implemented, given the opposition in Congress."
But Skip Schweiss, managing director for advisor advocacy at TD Ameritrade, is more optimistic. He notes that enforcement of the DOL rule would not come from the Department of Labor, but from the IRS as and a result of private litigation. See: How the DOL brought the IRS wolf to the RIA door with its 'rule' -- think IRAs. He also notes that the Labor Department doesn't need to be funded for the rule to be enforced.
"The DOL rule was finalized in April, and published in the Federal Register at that time," he says. "By law, Congress has 60 days to review any regulation and pass a bill overturning it before it goes into effect. Congress did that, and President Obama vetoed that bill, so the rule moved ahead and is final … you can't just wave a magic wand and repeal it." See: Skip Schweiss awakens FPA NorCal crowd with must-do DOL laundry list that starts with IRA billing and the need for chief laundering officers
Schweiss says there would have to be an entirely new rulemaking process, and since the first round took six years, from 2010 to 2016, "I don't foresee it, certainly not in the first 100 days as some have been saying. It's possible but I don't see it as probable that the rule gets pulled back."
Don't bank on it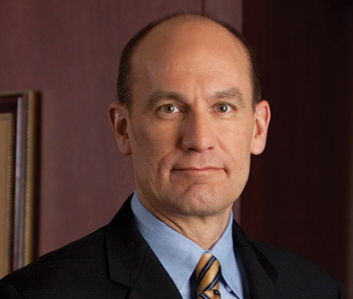 Nor does Marcia Wagner, managing director of the Wagner Law Group in Boston, see doom for the DOL rule.
"Trump could issue an executive order saying he won't enforce it. That's different than repealing it, but it wouldn't matter much because the best interest contract exemption has embedded in it the right to a private class action lawsuit," she says. See: Stealing the FPA show, 'rock star' Marcia Wagner sounds four-alarm fire drill on DOL's onrushing fiduciary rule -- especially one arising from a stumper of a rollover provision
A new rule could be written, with the standards loosened, says Wagner, or the courts could overturn it, but it doesn't look like that could happen for years, and she says she doesn't foresee it in any event.
"It will become effective April 10. The industry will have to comply," says Wagner.
Schweiss echoes that view, and warns the industry to continue prepping for its implementation. "We don't live in a kingdom," he says. "[Trump] can't come in Jan. 20 and immediately start undoing regulations and laws. You've got to go through processes. It's possible some action could stop it, but not probable. For a financial advice provider to bank on it stopping is to put its business at risk."
Well underway
As for provisions of Dodd-Frank being reversed, as Hamburger warns they may be, Schweiss notes that a uniform fiduciary standard was not mandated under Dodd-Frank. The only thing that law mandated was to study if rulemaking should proceed.
"The staff at the SEC that completed the study on rulemaking for a fiduciary standard did recommend the commission move ahead with rulemaking. And here we are five-and-a half years later still working to complete the mandatory rulemakings in Dodd-Frank," says Schweiss. Roughly three-quarters of the 94 rulemakings are done.See: Barney Frank puzzles crowd on his fiduciary stance at TD summit -- as questions from Skip Schweiss and advisors expose his haziness on the RIA structure and soul
Other forms of regulation may also wither under a Trump presidency, according to Hamburger.
"There is no reason to believe that the SEC will find additional funding for their 'improvement' of investment adviser examinations," wrote Hamburger, "so other options will be back on the table." See: How RIA forces squashed the Bachus bill by calling the implicit FINRA bluff
Those other options, he writes, include user fees --- fees from RIA's that would be used to fund practice examinations --- and third-party exams. The SEC has been under pressure to bolster its oversight of advisors. Outsourcing some exams to third parties outside the government has been bandied about as a possible solution.
But Schweiss says he doesn't see third-party exams happening anytime in the near future. "The SEC tells us they're working on that but there's dissension about it on the current commission, and now we're gonna have a new commission." See: Most RIAs prefer to pay money for SEC exams now than pay in blood later under an SRO
Sliding on by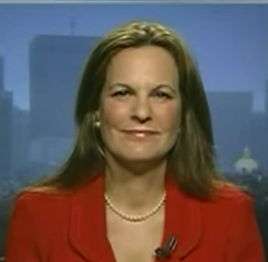 Some say the real question is not whether Trump can repeal the DOL rule, but whether it would be wise politically.
"President-elect Trump would be sending a message to everyone owning an IRA and each participant in a retirement plan that they don't deserve conflict-free advice," said Max Schatzow, attorney at Stark & Stark in Lawrenceville, N.J. "This is a president-elect who really campaigned to the blue collar and middle class voter … I have to assume he wants to be a two-term president and will care about approval ratings."
Others see Trump playing the populism card. "He has stated that he's anti-Wall Street," says Rob Foregger, co-founder of NextCapital Advisers Inc., a Chicago-based digital advisor to the 401(k) industry. "He could warm up to the fiduciary standard, perhaps, if there was communication. This is smart, laser-focused regulation … still providing plenty of breathing room for the financial services industry to innovate and have its own business models."
Perhaps a rule that is relatively narrow in its focus could slip past Trump. Foregger called Dodd-Frank a "Gordian knot of financial regulations. This is just one topic."
Foregger also argues that the fiduciary rule is merely serving as an accelerant for what is already happening in the marketplace.
"We're already moving away from a suitability standard to a fiduciary standard … moving away from selling products for commissions versus selling advice … if you took the regulation away you're not changing where the puck is going." See: How the SEC is poised to hand RIAs the keys to the $1.3 trillion private placement market -- largely at the expense of stockbrokers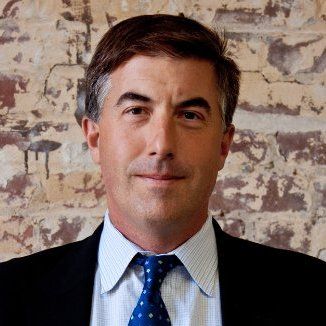 Whistling past the graveyard
Merrill Lynch doesn't want to see a break in the action. The company has put up a page on its website, complete with a 90-second video starring John Thiel, Head of Merrill Lynch Wealth Management, applauding the DOL rule as "great news for investors. We support it wholeheartedly."
Thiel won't be in his old job when Trump starts his new job. Thiel is stepping down Jan. 1 to take a newly created post at Bank of America as vice chairman of Global Wealth and Investment Management. See: Using DOL as cover, Bank of America cuts the Merrill Lynch bull as it adds a robo, stops paying brokers to stick around and kicks John Thiel upstairs
The Financial Planning Coalition, a group of organizations representing the financial planning profession, is engaging in some wishful thinking, coming out with a statement that it will "work with President-elect Trump and the new Administration to support consumer-first legislation and regulations," the DOL rule for retirement savers and "the SEC's Section 913 fiduciary standard for retail investors."
The FPC might find the conversation a trifle one-sided. See: The top 10 deepest fears -- and highest hopes -- of RIA practitioners
---
---
Mentioned in this article:
---
---
---
Gail Graham
November 17, 2016 — 12:54 AM
We should ask ourselves what that middle American voter who just changed the balance of power would think of some of what our industry says... Consumer trust in us, our industry, is about 12%. We've heard their voices, they want best interests - that's what trust worthiness looks like. We should not be happy about potential delays from doing the right thing. We don't need a reprieve we need the courage for re-creation. Just my opinion as a consumer advocate.
Fred
November 18, 2016 — 10:10 PM
It's funny "scary" how so many people that should be diligent in their advice only read the titles to garner a conclusion. Just because the title says "Fiduciary Rule" or "Best Interest Contract Exemption" does NOT mean that it is in the best interest of the client, specifically in this case. As Anthony Scaramucci said "Financial crisis and market crashes are often the result of overregulation creating bad incentives." Before quoting Milton Friedman "one of the greatest mistakes is to judge policies & programs on their intentions rather than their results" Insurance agents, advisors, lawyers, doctors, or any other trusted professional should always be looking out for their client's best interest. If they're not, the market place if not the courts will purge them especially living in an information society, where opinions and reviews are readily available to any and all clients. Not to mention, all the other honest & trust worthy professionals available to them in their perspective areas for 2nd opinions. Creating more Govt. overregulation is not the answer. You an cannot create regulations for every single bad apple & still live in a free society.
Steve Sanduski
November 11, 2016 — 8:46 PM
In my podcast convo with Anthony Scaramucci just prior to the election, he talked about his opposition to DOL and how Trump would govern should he get elected. Very prescient now! <a href="http://www.belayadvisor.com/anthony-scaramucci/" rel="nofollow">http://www.belayadvisor.com/anthony-scaramucci/</a>
Stephen Winks
November 13, 2016 — 9:03 PM
Scarramucci is a product guy and has no chance of advancing his agenda, witness the plight of NJ Governor when he pushed his guys for administration posts for personal reasons. Trump is a smart guy, is not beholden to Wall Street, hates rigged systems pitted against the common man, insists on fair dealing and is turned off by 40% of the earnings on retirement savings being lost to brokerage fees, commissions and administrative cost. The fiduciary rule is safe with Trump. SCW
Stephen Winks
November 17, 2016 — 5:44 PM
There is a vast majority of Americans that agree with Gail, only the self interests of the industry at the expense of the consumer try to rationalize opposition to fiduciary duty. Take a look at those who opposed fiduciary duty who say they are advisor advocates. Doesn't their advocacy now ring hollow? SCW