News, Vision & Voice for the Advisory Community
Automated advisors only know you so well -- but it's enough and you know exactly what you're getting, says a paper written by Morgan Lewis attorneys
October 7, 2016 — 2:11 PM UTC by Brooke Southall
Brooke's Note: About 270,000 of the 300,000 human financial advisors out there are not legally worthy of calling themselves fiduciaries. In other words, it is deemed by federal and state laws that they cannot hold themselves out as the kinds of people who can be trusted to put the interests of clients ahead of their own. It is presumed that these individuals -- i.e. stock and insurance brokers -- will reliably put the interests of their broker-dealers ahead of investors. In that context, Morgan Lewis, a Philadelphia law firm, endeavored to write a paper explaining why robotics, so to speak, are more trustworthy than 90% of the humans who make a living in the financial "advice" business. Yes, I had to put "advice" in quotes to encompass brokers for whom advising is supposedly "solely incidental" to their value proposition as product pushers. The Morgan Lewis argument here relies on the idea that robo-advisors don't make wild promises about how much they care for clients. The idea is that the promises they make -- creating a risk-factored portfolio that is rebalanced properly and tax-harvested meticulously -- get fulfilled to a T. The white paper opinion recommends robos get brownie points for high transparency, 24-hour availability, low minimums and other factors that give clients more access. Once you get over the fact that some of these and-then-there's-this arguments (no, not as far as transparency goes) sound a little like what FSI says about why the DOL rule should be tossed on its ear, they sound halfway reasonable. I think.
Robo-advisors can be fiduciaries -- as long as a sliding scale is introduced that scores them on their ability to hit for a high average on a low number of absolute promises, according to a white paper released today.
A prominent law firm is putting its reputation on the line by stating unequivocally that, yes, a robo-advisor can meet the legal standard of a fiduciary. Morgan, Lewis & Bockius LLP of Philadelphia, endorsed by one of its clients, New York-based Betterment says that robo-advisors can deliver a portfolio complete with rebalancing, about which it may give tax harvesting advice and provide other ancillary services that can add value, by rote automation. See: Betterment wins Uber account from under the nose of its Silicon Valley robo-rivals
The point is hardly an academic one as venture capitalists and other investors pour hundreds of millions of dollars into building a new financial advice industry where automation is the key differentiator. Of all the players, Betterment may have the most to lose -- and gain -- given that it is backed by $200- million-plus of committed capital, is tops in its field among free-standing ventures, and also has the lead in managed assets, hence market leadership. Betterment manages about $5.8 billion.
Industry watchdogs have staked out differing positions on the crucial point of whether a robot can put humans first. The Department of Labor seems to see them as potential boons to retirement savers thanks to their low fees, while the SEC frets that the automated component inherent in the very name of the sector may lead to incorrect assumptions that generate subpar advice -- basically, that you get what you pay for. 
"Fiduciary is a term getting thrown around a lot," says Morgan Lewis partner Jennifer Klass, co-author of the paper -- along with Eric Perelman -- and former associate general counsel for Goldman Sachs Asset Management. "It isn't a concrete inflexible thing. It's applied based on the scope of services. That's the thesis of our paper." See: Robo-deal catapults Goldman Sachs into defined contribution business that's as down market as it gets.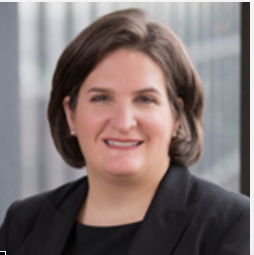 Betterment's legal counsel, Seth Rosenbloom, says the paper, entitled The Evolution of Financial Advice: Digital Investment Advisors as Fiduciaries, comes down to two aspects of fiduciary care -- duty of loyalty and duty of care.
"People don't spend enough time on loyalty," he says. "It reframes [the concept of loyalty] a bit and says there are, and always have been, levels and that none of them are not fiduciary." See: How 10 top groups define 'fiduciary'
'Inherently unable'
As the paper puts it: "Under both common law and the Advisors Act [of 1940], the applicable standard of care may be defined by contract, and the concepts of reasonable care and skill that are at the heart of any standard of care necessarily must be judged in relation to the scope of services agreed to by the client."
One attorney, who asked not to be named, opined: "They are arguing, in essence, that robo customers don't want the best advice, they want the cheapest. Based on that contractual relationship, the robo delivers what it is promises."
The paper comes in the wake of a pessimistic assessment of whether robos are capable of acting as fiduciaries by the Commonwealth of Massachusetts. "It is the position of the Division that fully automated robo-advisors, as currently structured, may be inherently unable to carry out the fiduciary obligations of a state-registered investment advisor," reads a portion of the introduction of a policy statement issued by by the Massachusetts Securities Division in April.
Rosenbloom says any such timing is coincidental.
"They have nothing to do with each other," he says. "[The Morgan Lewis report] was in process long before the Massachusetts stuff came to light."
Unbalanced discussion
Klass says that her firm did, however, take notice of -- and issue with -- a paper written by Melanie Fein of Fein Law Offices in Washington D.C. in September, which stated: "Robo-advisors do not live up to the DOL's acclaim. They are not designed for retirement accounts subject to ERISA and should be approached with caution by retail and retirement investors looking for personal investment advice."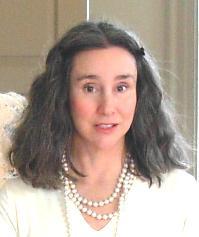 Fein specializes in banking, securities and trust law. See: What exactly to make of the big robo-advice deal that, according to Reuters, Financial Engines and Wells Fargo are nearing
"We were convinced there wasn't balanced discussion going on regarding fiduciary duty," says Klass. "We were interested in presenting counter arguments."
Staking out a middle ground, in September, New York-based BlackRock Inc. published a study which concluded that robo-advice done well is a good thing -- but that not all robos are created equal.
"Digital advice is not all the same, with many digital advisors pursuing different business models and investment philosophies, as well as offering varying degrees of sophistication in the services provided," the study stated. See: What exactly are robo-advisors, why did they steal the 2014 show and what will a 2015 repeat take?
'Reasonably available'
"In many respects, digital advisors permit far more customization than the traditional approach of simply giving clients the ability to impose reasonable restrictions on the management of their accounts by designating certain ticker or security limitations," it reads. "Digital advisors offer many features and tools that a client or advisor may use to personalize portfolios, including financial planning tools to inform portfolio selection; portfolio allocations that clients may customize to their desired asset class mix; the ability to retain legacy positions; sophisticated, technology-driven portfolio rebalancing based on market changes, cash in-flows and out-flows, and risk parameters; and asset placement and tax-loss harvesting services."
The paper continues:  "The result is that clients receive investment advice that is customized to their particular investment goals and needs. Moreover, digital advisers are 'reasonably available' to clients consistent with Rule 3a-4. In fact, they are arguably more available than traditional advisors." See: Six ways that human advisors kick robo-advisor butt
To read the full Morgan Lewis report, click here: The Evolution of Financial Advice: Digital Investment Advisors as Fiduciaries
---
Mentioned in this article:
---
---
Share your thoughts and opinions with the author or other readers.
FAA said:
October 7, 2016 — 7:27 PM UTC
On the money said:
October 7, 2016 — 7:43 PM UTC
Tad Borek said:
October 7, 2016 — 9:46 PM UTC
FAA said:
October 7, 2016 — 11:59 PM UTC
---
---