Why robo-advisors meet the lofty fiduciary standard when so few humans can, according to an opinion written by Betterment's outside counsel
Automated advisors only know you so well -- but it's enough and you know exactly what you're getting, says a paper written by Morgan Lewis attorneys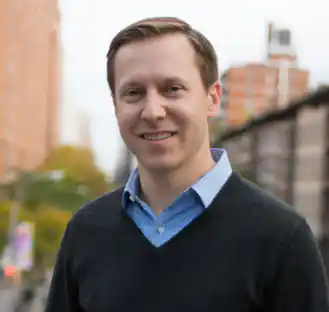 Seth Rosenbloom: It was in process long before the Massachusetts stuff came to light.
---
Related Moves
January 19, 2021 at 6:32 PM
---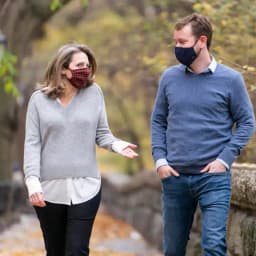 December 8, 2020 at 5:27 PM
---
---
Mentioned in this article:
---
---
---
FAA
October 7, 2016 — 7:27 PM
A number of things I do not understand. One of the fundamentals of ERISA type fiduciary structure is the development of an investment policy statement including any types of restrictions, policies etc. the investor has. Robos don't do that. Without that as a foundation- I'm not sure how anyone can defend they are acting in the best interests of the clients. Also, packaged product may or may not be in the best interest of the client...the Robo decides it is and the reason they do is because that is their business model. Gee what happens if active management shines again (it has before). Finally, you don't really manage taxes at the ETF or Mutual fund level- the only way you really manage taxes is in an SMA context, at the underlying security level, if done properly. Robos don't do that. One other thing- Betterment is one of Morgan Lewis clients?
On the money
October 7, 2016 — 7:43 PM
I guess the comment scuttles the "talking my own book" article. Done and Dusted. Hope Betterment did not pay for it or was it soft dollars?
Tad Borek
October 7, 2016 — 9:46 PM
Sure, one can make the case that an automated process can do client intake, pigeonhole them into a risk and tax profile, and match that to some mix of index funds in a manner consistent with fiduciary duty. But it's all automated, right? Doesn't that raise a unique liability issue? Selecting securities by "formula or device" gets special mention in the rules - just advertising the service improperly can constitute fraud: 17 CFR § 275.206(4)-1 Advertisements by investment advisers (a) It shall constitute a fraudulent, deceptive, or manipulative act...to publish, circulate, or distribute any advertisement...Which represents, directly or indirectly, that any graph, chart, formula or other device being offered can in and of itself be used to determine which securities to buy or sell, or when to buy or sell them; or which represents directly or indirectly, that any graph, chart, formula or other device being offered will assist any person in making his own decisions as to which securities to buy, sell, or when to buy or sell them, without prominently disclosing in such advertisement the limitations thereof and the difficulties with respect to its use Is this rule going to be the doorway into fiduciary liability claims? What would need to be prominently disclosed to avoid having your device run afoul of this rule?
FAA
October 7, 2016 — 11:59 PM
Agree with Tad- the crux of this article is a legal opinion written by a law firm which, as reported, has business ties to one of the Robo advisors. The merits of the opinion are meaningless- their business relationship with Betterment is meaningful. They are conflicted- and opining on fiduciary duty. Whoaaaa