News, Vision & Voice for the Advisory Community
Sallie Krawcheck has yet to bring her infectious hold on fellow UHNW women to mass affluent women and their expensively long life spans
October 6, 2016 — 7:44 PM UTC by Janice Kirkel
Brooke's Note: Hi Sallie. You probably think we are such glass-half-empty reporters in how we cover your company. Try not to think of it that way. We are mostly just awed by the degree of difficulty that you have chosen as measured by the pioneering thresholds you'll need to reach for success. As far as I know, no financial advice firm has ever succeeded by marketing to women. No robo-advisor has ever achieved break-even status. And no twice-fired head of stockbrokers at two wirehouses has ever entered the startup realm and survived to thumb her nose at those former employers from Silicon Alley. We can hardly help but be on your side. But as the VC dollars dedicated to your effort mount, and your fellow women-facing robos fall by the wayside, so must our skepticism.
The recent $9-million round of funding for Sallie Krawcheck's women-oriented robo-advisor, Ellevest, proves, if nothing else, that the former chief of the stockbrokerage units at Merrill Lynch and Smith Barney has perfected the art of raising venture capital from high-powered women.
But attracting a critical mass of workaday women investors to make the new venture a going concern? That's another matter altogether. See: As a self-aware Sallie Krawcheck launches at TechCrunch Disrupt, Ellevest embraces the peril of selling algorithms to women 
The high-wattage roster of accomplished and monied women onboard for this round, announced in September, include tennis great Venus Williams; Mellody Hobson, co-founder of Ariel Investments; Theresia Gouw, leader of Aspect Ventures; and Sonja Perkins, founder of  Broadway Angels, an all-woman angel investment group.
Critics suspect that Ellevest's chronic challenge may be -- ironically -- due to a misapprehension about what women want.
"This shouldn't be about women, it should be for everyone who needs this," says Min Zhang is a former PIMCO analyst and founder and CEO of Los Angeles-based Totum Wealth, which "empowers digital client engagement and suitable advice for financial advisors."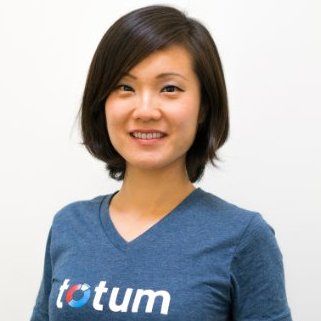 "It's using gender to sort of segment your market. It's stereotyping and also just a marketing tactic," she says. See: Yodlee schools RIA tech startups at The Vault and RIABiz stops by
All investors matter
Repeated attempts to arrange interviews with Ellevest principals to catch readers up with the progress of the firm were met with responses about scheduling problems that led to postponements. The email string ended with an apologetic 'no.'
However, in sponsored content (i.e. paid content) for InvestmentNews and the Huffington Post, Krawcheck argues that the business case for investing in women is overwhelming, citing a recent study by the Center for Talent and Innovation finding that 77% of women say they want to invest in companies with diverse leadership teams.
Women may want to invest in women but how important is it that they be advised by them?  In a LinkedIn interview with Williams and LinkedIn executive editor Daniel Roth, Krawcheck says: "We all know about this gender pay gap that exists. Very few know about are talking about the gender investing gap and this is something that can cost some women tens of thousands, hundreds of thousands some women millions of dollars over their lives." 
Zhang isn't buying it.
"I don't see gender as being a divider here. If the aim is to help people why exclude some just because of their gender? It's the same as if I start a gay-only robo site. How does being gay … or your race … change the way you invest?" See: Advisor spotlight: How a former JPMorgan bond saleswoman transformed an iconic advisory into a business http://riabiz.com/a/2012/4/30/christopher-street-financials-president-becomes-the-talk-of-the-town
LGBT niche
Hatch says that over time, and with legal advances, those needs have changed.
"LGBT clients have different legal, financial and tax needs … but as marriage equality took hold … for those who have availed themselves of legal marriage … the needs have become more similar to mainstream investors." 
Still, Hatch says, her firm has been rewarded for the focus on its niche.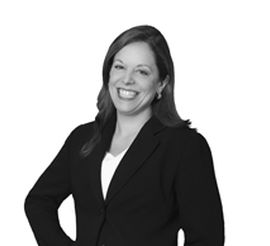 "Even with the advent of gay marriage, that doesn't stop people from wanting to get advice and patronize firms that are like them … an LGBT firm … there's definitely a desire by a certain percentage of people in any community to work with people who get them, understand them. Generally speaking LGBT tends to be people who are politically progressive and appreciate biz with organizations that reflect their world view." See: How Morgan Stanley and a lesbian super-producer came to grief in South Carolina and why she alleges bias
When considering Krawcheck's new enterprise, it's the "robo" factor that gives Hatch pause -- but she still thinks a women-focused RIA is an idea with promise.
"If robo advising is stripped down to its investment aspect it's less clear what the benefits of that relationship are (since they're not working with a human). I personally, just thinking from the perspective of an investor, would be attracted to an organization focused on women's investing needs and interests … even in a computer relationship I would feel more valued personally … attracted," Hatch says. See: A $4.7-billion RIA-under-investment-bank in NYC softens its macho edge by headhunting a top woman from GenSpring
Robo to robo
Granted, Ellevest is late to the party on the robo advisory front. Krawcheck filed with the SEC in November 2015 but only announced the launch in May. Ellevest also arrives with higher fees than digital forerunners Betterment and Wealthfront, both in business since 2008. See: 'Bristling' at 'pink-it-and-shrink-it' pitfalls, Sallie Krawcheck files an ADV
In the statement announcing the latest funding,  Krawcheck says that in order to bridge the "gender money gap," and presumably outdo such competitors, it conducted "hundreds of hours of research with women to co-create with them a platform that better serves them. This includes a proprietary algorithm that incorporates women's unique salary peaks and longer life spans."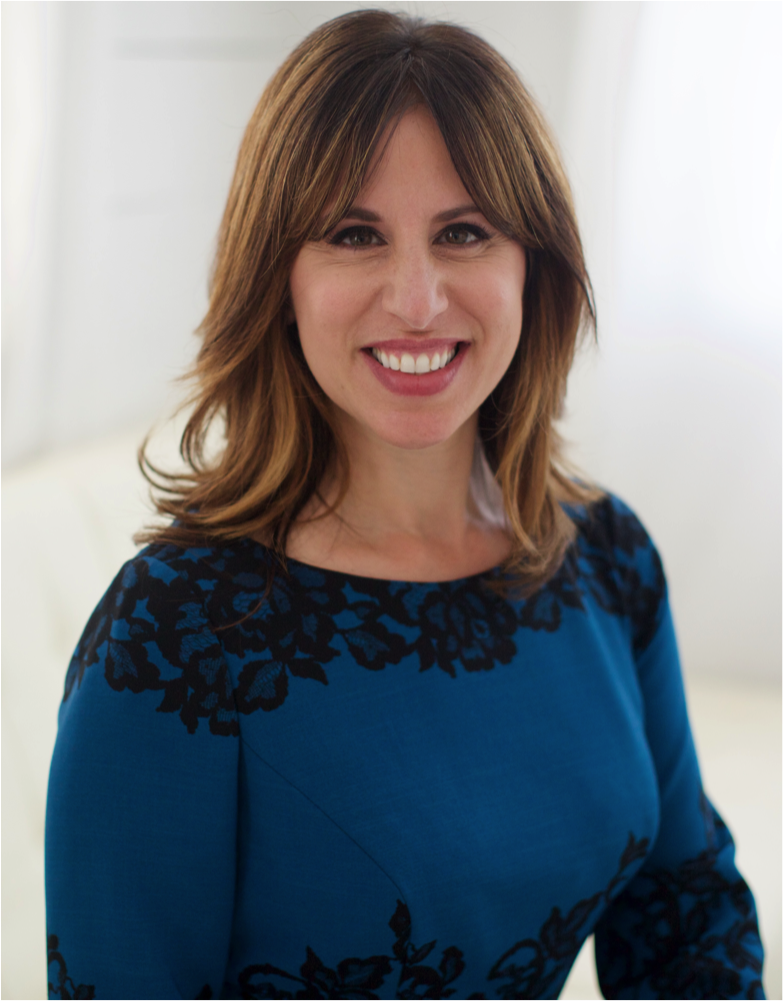 Still, the track record of gender-specific digital advisors is not encouraging. SheCapital, founded by Tina Powell, launched in August 2015 only to close its doors in July. Its $1.3 million of assets were transferred to Beacon Wealth Management in Hackensack, N.J., where Powell is director of business management. See: Orion draws a record pack of hackers to Utah to code, bond -- and compete
Powell started SheCapital with her own money. She declined to say how much but did say that "a lot of the expenses went to compliance."
Powell says that if she had to do it all over again, she would make sure she had an enormous team of web developers and engineers "who could be nimble and flexible and show different variations that would lead to conversion." See: How one 'robo-advisor' got $25 billion on its platform with a Mint.com mindset, 401(k) friendliness, a merger and 16 years of work
Powell points to the distribution networks that other women-oriented robo-advisors such as the Ellevate network website for Ellevest, and the DailyWorth site for WorthFM. See: The overnight maturation of In|Vest 2016 was like green bananas going straight to brown for some but Joe Duran made sure it bore fruit
"Those communities were formed years ago," notes Powell. "We had product, price and promotion … we needed placement."
Zhang says she's not especially familiar with the case of Tina Powell and SheCapital, but that there are certain universal truths that cannot be circumvented for any startup. "You either need sufficient funding before you get to revenue or profit, or get traction and adoption fast, which allows you to raise more money if you are not charging enough."
Life algorithms
It's hard to imagine that the sophisticated women who made up the series B round of funding for Ellevest aren't familiar with the story of SheCapital. The sheer heft of the $9 million round is enough to make one think that Krawcheck, rather than her product, is the attraction.
"When I heard the idea I thought it was genius," Williams said in the LinkedIn interview. "I wanted to become involved because I believed in Sallie." 
Zhang says that most startups fail not for lack of a distribution network but "because the market does not see the value in the product or service and won't use or pay for it –- that's something a network or marketing dollars cannot solve."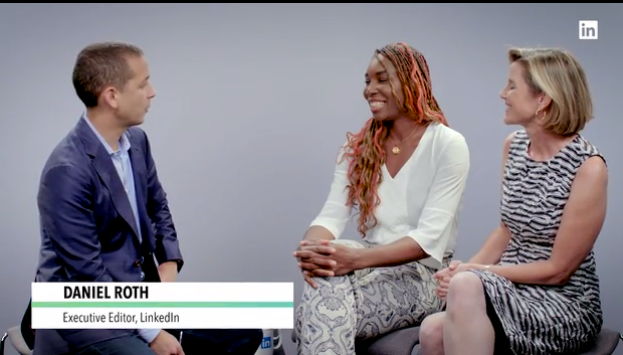 Anyone can have an algorithm, says Zhang. And as for unique salary peaks and longer lives, "income peaks are different for everybody."
Furthermore, she says, longer life expectancy for women is not exactly classified information.
"The algorithm is a model with fundamental assumptions. It's important to be thinking about [longer life] but at the same time it's just one parameter of that model." See: Forget their reputation; rich women are more fearless investors than supposed
The first $10 million round was led by Morningstar Inc., which participated in the second round as well. Other first-rounders included Contour Ventures and Karen Finerman, co-founder of Metropolitan Capital Advisors; Andrea Jung, CEO of Grameen America; and former CEO of Avon Products Inc.; and Mohamed El-Erian, chief economic adviser at Allianz and the former co-CEO of PIMCO.
For Ellevest, the news will be assets-under-management  dollars surpass the VC dollars invested in attracting them. 
---
---
Share your thoughts and opinions with the author or other readers.
Jeff Spears said:
October 6, 2016 — 9:25 PM UTC
Amanda Steinberg | WorthFM said:
October 7, 2016 — 2:14 AM UTC
Stephanie Sammons said:
October 10, 2016 — 10:35 PM UTC
---
---