News, Vision & Voice for the Advisory Community
Needing to cash out retiring partners, Savant Capital's CEO thought he needed to sell his $4.7B RIA -- 70 'conversations' later he met the potential moneymen
October 5, 2016 — 5:55 PM UTC by Brooke Southall
Brooke's Note: RIAs have proven to be mostly unbeatable because of their ability to evenhandedly quarterback financial challenges on behalf of clients. But when it comes to funding their own futures, RIAs have tended to seek off-the-rack solutions, which, by definition, do not fit all sizes. Keeping control is a big problem and can be a fatal flaw considering that control is at the heart of what makes RIAs not only great businesses but great places for self-actualization. Brent Brodeski is all about creating his own large destiny as we saw in his great column about going back to Harvard as an older guy. In the current case of raising $50 million on enviable terms, he used the oldest business strategy in the world -- getting parties to compete with each other for his business. Brodeski also engendered confidence in his bidders the old-fashioned way -- by putting his own pelt in the game.
Several months into the agonizing process of raising $50 million of private equity for his RIA, Brent Brodeski was feeling the burn.
The CEO of Rockford, Ill.-based Savant Capital Management had taken 70 "conversations" with prospective investors, which he winnowed down to two finalists and then tentatively settled on one from which he would accept seed capital to realize a brilliantly imagined future for himself and his firm. See: Why a pair of Zero Alpha RIAs are combining and out-and-out avoiding roll-ups and private-equity money
But having gotten that far, and as much as he hated to admit it, Brodeski realized he might be speeding down the wrong runway to achieve liftoff. "Near the closing, red flags rose," he says. 
This time around, any deal that had the whiff of a traditional off-the-shelf private equity transaction, Brodeski deemed a stinker.
Savant has 145 employees, manages more than $4.7 billion in assets under management, maintains 12 office locations and serves nearly 4,000 clients. The typical client is on the high end of the mass-affluent scale or on a low rung of the high-net-worth ladder.
Brodeski knew too much was riding on the terms under which the capital was raised to ignore any warning signs. The deal he took was designed to cash out retiring partners, to take the number of stakeholder-staffers from 19 to 47 and to lay the groundwork for making a series of acquisitions of $1 billion-plus AUM RIAs that would take the company to $50 billion of AUM. See: What I learned at Harvard Business School that doubled my RIA assets to $3.3 billion in two years
RIA MBO first
Such a capital play may very well be a first in the RIA business, according to John Furey, CEO of Advisor Growth Strategies of Phoenix.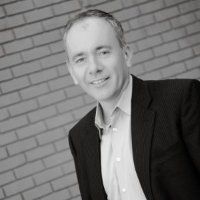 "This transaction is unique as it is a essentially an employee-led [management buyout] with the support of strategic third-party financing," he writes in an email. "Very well could be an industry first!"  See: After selling Hatteras Funds for $40 million last year, the original owner buys it back from scandal-torn RCS for $5.5 million
 "We just kind of cut the middleman out," Brodeski says. "No preferences [to the capital source]. They get what I get."
To claim the title of first RIA MBO, Brodeski had to be disciplined in playing one capital consortium off of another. He cut off talks with the financier whose proposal he had preliminarily accepted and went back to the other party's proposal that was on the table when he had it down to two candidates.
 "They said: "Yes, yes and mostly yes," says Brodeski. See: First Republic's $70B-plus RIA roll-up loses four top executives as its contract with Luminous team ticks down
"This deal happened based on sheer will of all the participants," Furey adds.
Originally, Savant entertained 12 proposals, which it parsed down to seven, to four to two and, finally, to one. Savant also had six banks submit proposals that amounted to a best offer of 3% interest over 10 years for $40 million. On the downside, some personal assets were demanded as loan collateral.
Folks who brought you Hoover Dam
In the finalized deal, the biggest outside investor is The Cynosure Group, a Salt Lake City-based asset manager and investment advisor to the Eccles family and other large family offices. The Eccles family practically owned Utah back in the late 1800s with stakes in banks, canneries, insurance companies, railroads, factories, mills, mines and various other companies. Its construction firm built a 700-mile stretch of the Western Pacific Railroad and led the group of six firms that built the Hoover Dam. See: After selling Hatteras Funds for $40 million last year, the original owner buys it back from scandal-torn RCS for $5.5 million
Other investors include the single family offices Vlasic Group, Bootstrap Capital and Nonami Investments, representing the Vlasic, DeBlasio and Cousins families respectively; a publicly‐traded merchant bank, Kingsway Financial Services Inc.; the retired CEO of Smith Barney and president of Morgan Stanley Smith Barney, Charlie Johnston; Ron Carson, CEO of the Carson Group; and 12 other private investors. See: How a surprising array of advisor groups aims to catch the SEC's ear
Friendly funding
Larger RIAs need to understand that they need significant leverage to pull off capital raises on favorable terms, Furey says.
"As firms approach $10 billion-plus, the value of the firm reaches a point where it is difficult to gain liquidity without third-party financing," he writes. "Savant proved that there is material third-party interest looking to invest in the RIA business .... If RIA owners are willing to take the time to find more 'friendly' capital, they can find investors that may be more flexible than existing 'industry specific' capital sources. " See: LPL restores OSJ rights to $35-billion AUA super-rep that just kept growing during its three-year ordeal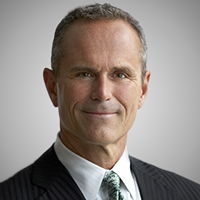 Brodeski says that a key part of what made outsiders amenable to his deal terms was the fact that he didn't cash out any of his own stake in the transaction. "I was rolling over my own eight-figure interest. I was willing to bet all my chips and add a bunch."
Carson allows that as a Savant distributor, he has a special incentive to make the investment in the firm. 
"We recently partnered with Savant to distribute their best‐in‐class Ideal 401(k) platform to our clients and our Carson Institutional Alliance affiliates," he says in a release. "Carson Group becoming a direct investor in Savant helps deepen the relationship between the firms and opens the door for our firms to collaborate in other ways in the future." See: What to make of Ron Carson selling 29% of his empire for $35 million -- and how he's evolved his no-pain, no-gain approach to attract a new generation of talent
After cashing out retiring owners at Savant, Brodeski says there remains enough capital to begin an acquisitions strategy. The purchases have a very specific purpose -- to bring aboard talent in a very tight advisory business labor market. 
"Really good talent isn't available," he says. "That's how we get in the business." See: Scrutinizing -- and celebrating -- Schwab's plan to build 150 branches, at $1 million per throw, and people them with thousands of home-grown advisor talents
Pure PE
Up until now, much of Savant's growth has relied on organic means of attracting assets and people, though it has made five acquisitions. The firm has grown from about $1 billion in 2005 to $1.9 billion in 2010.  See: Why a pair of Zero Alpha RIAs are combining and out-and-out avoiding roll-ups and private-equity money
So what did Brodeski sacrifice by eschewing private equity specialists and bankers?
Not much, Furey says.
"I see no pitfalls versus pure PE deals. The Savant transaction keeps control with the employees and the management team and provides long term flexibility in terms of future internal and external sales." See: RIAs can turn stockpiled private equity cash to clients' advantage and into AUM
---
Mentioned in this article:
---
---
Share your thoughts and opinions with the author or other readers.
Stephen Winks said:
October 5, 2016 — 9:51 PM UTC
---
---