News, Vision & Voice for the Advisory Community
Staked to $4.5M of F-Prime and FinTech Collective cash, Vestwell will stay in 401(k) for now but roll its business model over soon enough to IRAs
October 4, 2016 — 6:22 PM UTC by Janice Kirkel
Brooke's Note: In covering the RIA business, we follow the money and we follow the people. We also follow the technology and the evolution of business models. In this article, we got to follow all four of those elements and that is what makes Aaron Schumm's new venture -- and his utterly integral role in it -- so interesting. It's also hard not to notice just how short his sabbatical was after leaving FolioDynamix. Maybe Schumm is a workaholic? A more likely explanation is that he was just too excited by the possibilities in this time of DOL and robo change not to jump back in with both feet. That's not work. That's fun.
Tiptoeing past any non-compete covenants he might have signed, Aaron Schumm is back in the outsourcing game -- this time with robots who can play the ERISA game.
Ten months after cutting ties with FolioDynamix, the outsourcer for wealth management firms he co-founded in 2007, Schumm's new 401(k) robo-TAMP, Vestwell Inc., is drawing a bead on Fidelity Investments and The Vanguard Group in the defined contribution business.
But for advisors seeking to serve as account reps for pre-packaged bundles of fee-based fiduciary advice, Vestwell's similarities to Secaucus, N.J.-based FolioDynamix are hard to miss.
No doubt Schumm is investing some of those proceeds into his new venture, but Vestwell has also won $4.5 million in seed financing led by New York-based FinTech Collective, with participation from F-Prime Capital Partners, and others.  
Cambridge, Mass.-based F-Prime's backing of Alibaba.com, located in Hangzhou, China, gives the venture capital firm its big-brand credibility, but F-Prime also gets robo-specific props for turning a buck on FutureAdvisor, a San Francisco-based B-to-B and B-to-C robo that sold for $150 million to BlackRock Inc.  after raising on $21.5 million in four rounds of VC funding.
Vestwell has all the markings of a robo dolled up with defined contribution features -- namely as a 3(38) investment manager that otherwise does what all robos do: "curate the underlying ETF's, allocate them, and manage them on behalf of the company and employees," says Schumm. See: CAPTRUST wakes up the 401(k) industry by buying $1-billion advisor/recordkeeper that adds the 'magic' to its arsenal
It's also a 3(21) fiduciary advisor that can "give advice but not make recommendations" and a 3(16) fiduciary duties where "we make sure fees are aligned ... make sure the 5500 tax reporting is there and act as third-party administrator," he says.  Form 5500 is the form used to file an employee benefit plan's annual information return with the Department of Labor. See: Why brokers from Nationwide, LPL, Merrill Lynch and others are giving RIAs a cut of their 401(k) action
Does it track?
Vestwell claims to be the automated fiduciary mouse that roars, but Mike Alfred, co-founder of Brightscope Inc., a 401(k) tracker based in La Jolla, Calif., sees undersized, under-manned neophytes in a brutally competitive jungle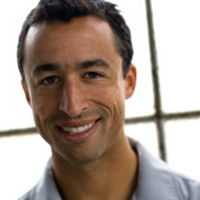 Speaking broadly but alluding to Vestwell as probable Exhibit A, Alfred says not to put too much faith in venture capitalists of robo-401(k) startups. 
 "[These VCs are] fish out of water, putting money into something they don't really understand. In the retirement space you have to sell the plan sponsor, deal with compliance. It's a heavy sales environment." See: NextCapital raises $16 million as its founder goes where Financial Engines' 401(k) robo strategy didn't
Alfred poses the question: How can they compete against the Vanguards of the industry? He answers: "They can't. Robos don't have scale. It's the only way to compete against Vanguard." See: Betterment jumps headlong into the 401(k) business spurred by a conviction that even Vanguard Group is unfriendly to investors in this arena
Room to grow
But Ben Malka, the F-Prime partner overseeing the Vestwell investment for his firm, says that Vestwell has staked out its own ground -- certainly distinct from what FutureAdvisor did. 
"They're pretty different businesses." said Malka. "FutureAdvisor focused on customers and giving them a beautiful interface. It provided customers with a low-cost product and broad diversification and enabled them to keep accounts where they already had them." See: Why BlackRock's purchase of FutureAdvisor for $152 million could be a deal of destiny
Backing up that point of view is Uday Singh, partner in the financial institutions practice of A.T. Kearney, who keeps an eye on robos, says Schumm may be right-place, right-time with his offering given that he estimates that the new DOL rules will cost the financial advice business about $20 billion in revenues. Robo-advisors, he adds, will benefit – by as much as $1 billion in revenues. 
Malka agrees. "They charge a lot less for their advice and use low-cost underlying investment products like ETF's as investment vehicles. Because of this design they are well suited to be the mechanism to comply with the DOL rule," he adds. "The lesson for Vestwell that we're taking in is the benefits of having a low-cost broadly diversified portfolio. Part of the market is underserved. Existing solutions are not offering customers a great experience with ample choice yet not overloading them."
Schumm points out that he is particularly well placed to know which part of the market is underserved given his former perch at FolioDynamix.
"I had the luxury of working with 100,000 advisors and hearing what they needed to help their business. It helped me figure out what needed to be created and allowed me to leverage all the relationships we already had," he says. See: FolioDynamix president uses conference to KO robos and call them a 'free beta test'
Uber, Camry or Mercedes?
Schumm also has close ties to two prominent digital startups in the RIA business as an advisory board member at Quovo, the account aggregation startup in New York, and Vestorly Inc., the sales content startup, also of New York. See: Did Vestorly just right-place, right-time itself into an advisor content force with Dow Jones deal -- and what seems set to follow?
But Alfred isn't certain that the Vestwell model works in the present B-to-B market.
"This is a bad time to say 'I'm the Uber or AirBnB of retirement.' It's a challenging proposition to start a new recordkeeper when the regulatory environment is pushing fees down to zero."
Singh says robos represent more than low cost and that they represent "a great solution for the middle-market investor because they end up with low-cost simple products that are very well-suited to their needs. A Toyota Camry instead of a Mercedes." 
The digital advantage is particularly pronounced when the product is as complex as a 401(k) and interactivity makes a difference. "Most participants can't understand them," he said. "By having a robo 401(k) selection tool it can make that process a lot easier. See: The DOL's final rule contains a litany of 11th hour concessions to brokers that show Wall Street lobbyists earned their keep
Betterment weighs in
To be sure, other robos have brought a gun to to the 401(k) knife fight. Perhaps the biggest independent robo-advisor is New York-based Betterment for Business, which has 350 plan sponsors using its platform after launching in January. See: Betterment adds 50 firms to its new 401(k) plan -- and IBM and Marcia Wagner connections
Cynthia Loh, general manager of Betterment for Business says her firm serves as fiduciary for both participant and plan sponsor. She says 3(38) service applies to 100% of the 401(k) plans on their platform. And, Loh says Betterment for Business is able to offer all participants investing advice.
"For us it's a standard part of the service. Other previous services people had to opt in and pay extra and the opt-in rate was below 10%."
Rollover riches?
But the scale and margins necessary for Vestwell's success may be a moot point if the company can branch out into the high-margin realm of managing the money generated by 401(k) rollovers -- which was exactly Schumm's bailiwick as chief customer officer at FolioDynamix. 
Rollovers as part of the defined contribution plans will be offered in the coming months, says Schumm, who adds that his non-compete with Folio "is a non-issue for me and our business." 
Meghan McCartan, senior vice president of marketing for FolioDynamix, agreed in an emailed response. "At this time we don't believe there are any competition issues."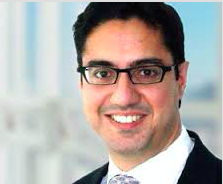 Rollover IRAs add another $12 trillion to the $4 trillion 401(k) market. See: Why luring 401(k) assets to IRA rollovers in a post-DOL-rule world remains child's play, which keeps $7.6 trillion in the IRA game and growing
Vanguard, he adds, "can operate at 10 or 15 basis points, the all-in fee for investments plus recordkeeping. There's almost no way to make money in this market. And new regulations are gonna drive fees down even more."
Fee to be...
Those new regulations, Alfred says, especially those that will affect rollovers, which are a big flow of revenue for advisory firms, are much more the focus of potential clients than whether a firm like Vestwell is full fiduciary. See: Why luring 401(k) assets to IRA rollovers in a post-DOL-rule world remains child's play, which keeps $7.6 trillion in the IRA game and growing
"Starting in April, if a 401(k) advisor wants to roll a 401(k) into an IRA, he or she has to prove that the recommendation is in the best interest of the client," says Alfred.
Schumm says that Vestwell has an edge in doing more for clients. 
"We eliminated the variables that make a plan increasingly risky and expensive. The law gives a company 1600 variables" that can come into play in designing a plan.  "But just because people can do something doesn't mean they should do it. We guide people into what they should do. Ninety percent of small plans use a small fraction of the 1,600 variables."
Vestwell charges a fee to the advisor, one which includes which includes technology, investment services and fiduciary responsibility. The advisor then charges the fee they would normally charge to the client. Vestwell monitors it to make sure the advisor is staying within DOL and SEC guidance. Vestwell's fee depends on size and demand for services and ranges from 30 to 65 basis points. "We try to keep everything under 1% with the advisory fee," writes Schumm in an email.
---
Mentioned in this article:
---
---
Share your thoughts and opinions with the author or other readers.
Not Saying said:
October 4, 2016 — 7:29 PM UTC
---
---