Mike Alfred (with brother Ryan, l.): It's pretty magical to get to build something from scratch and to experience the whole journey with family by your side.
Brooke's Note: Today 401(k) transparency is all the rage, what with the Department of Labor finding its inner outrage about the ways the free enterprise system twists our post-defined benefits pension system into a righteous knot. But before Phyllis Borzi woke up the bureaucrats we all just went along with what concoctions plan sponsors, recordkeepers and mutual fund companies cooked up for us. It was a tasteless broth after they scooped all the meat and vegetables out for themselves. But, in the meantime, the free enterprise system did manage to cook up BrightScope, which gave us a way of doing a decent fee X-ray into a 401(k) plan. It was the Alfred brothers who undertook this somewhat thankless task and took their share of lumps -- some deserved, some undeserved. As a journalist, I have their gunslinging style hard not to like. Their clashes with non-fans have kept us busy. Their willingness to serve as sources with quality thoughts on a timely basis is often invaluable. They were the original millennial entrepreneurs in the RIA business. And since they are still in their mid-30s, they no doubt will be gunning for more.
BrightScope Inc. has entered into a definitive agreement to sell to Strategic Insight Inc.
The La Jolla, Calif.-based tracker of 401(k) data has been purchased by the New York-based data company. Terms of the deal were not disclosed but Genstar Capital was named as the financier. Outside sources peg the deal at $35-40 million. San Francisco-based Genstar is best known as the financier of the management buyout of AssetMark headed by Charles Goldman. See: VC firm installs one of its own, a Lehman Bros. legend, to get Altegris in gear
Advisors also know Strategic Insight because of it has ownership in trade magazine brands PLANSPONSOR, PLANADVISER, Chief Investment Officer, Global Custodian, and The Trade.
The BrightScope acquisition is part of a wider roll-up of such firms by Strategic Insight that included recent deals for Market Metrics and Matrix Solutions. BrightScope has sales of more than $10 million and much of those revenues come from 30 large asset managers.
'Solid CEO'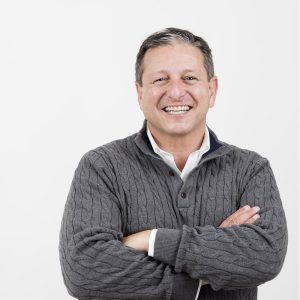 Market Metrics has a similar business model to BrightScope but is geared more toward retail assets held by stockbrokers. Both companies have budding RIA data efforts that they plan to merge in hopes of gaining dominance in that up-for-grabs market. Strategic Insight has 465 employees -- a number that will swell to 535 after the deal.
Commenting on the acquisition, Strategic Insight CEO Joel Mandelbaum said in a release, "This acquisition expands Strategic Insight's data offering and research and development capacity. BrightScope is well known for its unique retirement data and its technology innovation. We are excited by the opportunity to add retirement data to our portfolio and accelerate our commitment to the asset management community."
Strategic Insight won a franchise of sorts with its BrightScope acquisition, says Davis Janowski, financial software analyst at Forrester Research Inc., headquartered in Cambridge, Mass.
"Nobody else has the footprint with regard to 401(k) data and there's a lot of potential there. But there's a need to make some investments in their data reconciliation efforts."
Brotherly bravado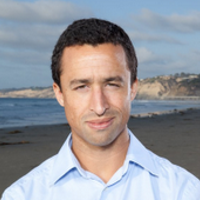 The deal marks the end of a chapter for brothers Mike and Ryan Alfred, ages 35 and 33, who co-founded the company in 2008. They've never been shy about publicity or making bold predictions about the heights their company might achieve -- namely an initial public offering. Theirs was a classic entrepreneurial tale: They took the dusty records related to holdings of plan sponsor held in a government warehouse and put them online in useable form. See: BrightScope to launch Yelp-like reviews, putting advisors under the consumer microscope
But to some in the financial industry, those actions were as welcome as airing dirty laundry. BrightScope sometimes earned further contempt from industry players precisely because it relies so heavily on government data, which could be outdated by the time it was published. The Alfreds tended to counter by saying they'd address the issues in a timely fashion. See: Under fire, BrightScope says it will allow advisors to update simple information for free
"We were brash. Even arrogant," Mike Alfred says.
Times in the business have changed them and their values, he adds. "We were chastened. We've learned gravitas and for that I'm grateful."
But the pair remains opportunistic with this deal highlighting their hustle. Early in the year, BrightScope tried to acquire Market Metrics but was beaten out in the $165 million deal by Strategic Insight. See: After growth dip, BrightScope takes a whirl at mutual fund data -- but in a way that Morningstar claims it bypassed
Trying again
When Mike Alfred spied Mandelbaum at the Battery Park Ritz Carlton during the Tiburon CEO Summit last April, he approached him and said, "By the way, we have a detailed plan of how we would make Market Metrics better."
Conveniently, Anthony J. Salewski, managing director of Genstar, was standing right there, too. Salewski's firm had funded the Market Metrics deals. Essentially, Alfred pitched the importance of putting data on retirement assets and retail assets under one software framework. Two months later, a deal was signed after meetings taken in New York, San Francisco, and San Diego.
"We were always an ambitious organization. But to get where we wanted, we needed to build or buy or align with a [strategic partner,]" Alfred says. "We see all the changes coming -- like the move to passive investing and the new DOL rules -- and we knew we had to get bigger or not be in the business." See: BrightScope debate has familiar feel of an industry being dragged kicking and screaming into the new world
The fact that the brothers were able to take the business from concept to sale -- as brothers -- was its own reward.
"The absolute best part of this process was that I got to build the company with my brother," Mike Alfred says. "Someone said that I was lucky early on and I didn't really understand what they meant like I do now. It's pretty magical to get to build something from scratch and to experience the whole journey with family by your side."
---
Related Moves
---
September 10, 2019 – 10:52 PM
---
---
Mentioned in this article:
---
---
---