Andy Rachleff: I realized that instead of spending less time with the company, I actually want to spend more.
Brooke's Note: Now I know three more things. First, reports of Wealthfront's demise are at least mildly exaggerated. It has $4.5 billion of AUM and by year's end it seems to be on track to hit 100,000 customers. As a Maine native, I think of that in terms of the combined population of the state's two largest cities -- Bangor, 33,000, and Portland, 66,000. And they are wicked big. Second, I know that it seemed odd to me when Andy Rachleff, then 55, pulled out of the CEO spot at Wealthfront three years ago. It was nothing less than founder tenure interruptus. It was letting lightning out of its bottle. That he's back in the CEO spot can only unleash a power that VC money can't buy. But what caused the 180-degree turn to a CEO return? For my third thing I'm going to offer a hypothesis. Last week, Schwab CEO trashtalked the heck out of Adam Nash in his speech at Schwab IMPACT when he said: "The firms that were early starters in that [robo] business have either gravitated more to a B2B approach or, frankly, just seen their growth, you know, virtually dry up." I really don't see Mr. Rachleff, feisty as they come, taking that kind of taunt from a legacy discount broker lying down. It appears that he hasn't.
Adam Nash is out. Andy Rachleff is (back) in.
The CEO of Wealthfront Inc. stepped aside so that the company's co-founder and former chief could reassume the top spot.
The round trip took a little less than three years. See: Andy Rachleff is out as CEO of Wealthfront as former LinkedIn star takes his place Wealthfront manages $4.5 billion of assets and its accounts have jumped from 50,000 to 90,000 since the start of the year, according to the company spokeswoman Kate Wauk.
Nash, 41, was brought in at the start of 2014 because of his managerial bona fides, what with stints at LinkedIn, eBay and Apple to his credit. Rachleff's big career play was as early financier to eBay.
But for all Wealthfront gained in scaling skills, it may have lost some of the hell-bent entrepreneurial drive that Rachleff is known to possess. Rachleff, 58, acknowledged this in a blog post on his site earlier today:
"For the first time, I'm actually thinking of myself as a founder first, not an investor. I'm excited to be diving back in as CEO full time, and I'm even more excited about what we'll be able to achieve at Wealthfront in 2017 and beyond."
The Nash reappearance comes not a moment too soon, according to Lex Sokolin, partner and global director of fintech strategy at Autonomous Research in New York.
'Can still catch up?'
"I think Wealthfront has built a solid asset and can still catch up to Betterment or Acorns through bold action," he writes in an email. "They've pivoted from social investing into passive robo-advice before, so we've seen them make drastic changes. I'm actually excited to see what turn will come."
Rachleff acknowledged the company's 60-fold growth since Nash came aboard in his blog and framed Nash's departure as "transitioning out of an operating role at the company. Rachleff continued that Nash "will continue to play a strategic role as a member of our board of directors." See: What to make of Wealthfront's three big hires and why its artificial intelligence bid may be indefensible as a strategy
Yet Wealthfront likely needs higher growth rates that'll demand higher tempo intensity -- either to sharpen up its brand image or secure its mantle as innovator, Sokolin adds.
"It could signal a reorientation of the brand," he writes. "It always struck me as unnecessary that Wealthfront has publicly competed on features -- tax loss harvesting, cash allocation, minimums, price. Techie early adopters may comparison shop like that, but the broad public needs a much more empathetic approach."
Weighing another big possibility, Sokolin adds. "Alternately, if Wealthfront is committed to competing on innovation, we may see other future tech applied to the advisor business, from chatbots to virtual reality. As a venture capitalist, Andy is well positioned to incorporate those elements into the offering."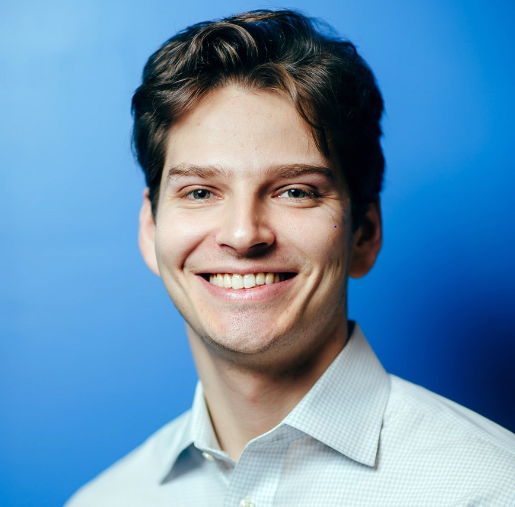 Wauk says that the CEO shuffle does not signal a shift in the business model. "That's not something that's going to change."
Rachleff is unequivocal about wanting to bring more of the blunt force of his presence to the fore. "I realized that instead of spending less time with the company, I actually want to spend more," he wrote in his blog. I want to be the one to lead us to deliver on the promise we laid out in March: to be the only financial advisor our clients will ever need. And I'm more motivated than ever."
Golden pedigree
It's an about-face from three years ago when Rachleff dissed his own suitability for the CEO role beyond the startup phase.
"My background prepared me to find product/market fit, but I knew I wasn't the most appropriate person to scale the business," he wrote at the time.
Or, as one person close to the company at the time said: "Andy was always frazzled. He wanted to get to the promise he'd made to his wife.'"
Indeed, people close to Wealthfront expressed surprise that Rachleff framed his ascension to CEO as an interim gig as Rachleff is famously preachy on the art of hiring the right CEO for the right time.
In an RIABiz interview at the time he departed, Rachleff also questioned his animal energies in taking the robo-tiger by the tail. "If I had known how difficult [being CEO] was going to be, I would not have done it." Rachleff also expressed concern about how leading the startup might conflict with his love of teaching. He is on the faculty at Stanford Graduate School of Business teaching a popular course on entrepreneurship. Rachleff is committed to teaching his course load at Stanford at least through next Spring but will be at Wealthfront headquarters five days a week, according to the company.
When Nash took the CEO job, his top-drawer Silicon Valley pedigree was underscored by Rachleff, who pointed to Nash's B.A. and M.A. in computer science from Stanford and time spent as a software engineer before getting his MBA at Harvard Business School. Nash played a "critical product role in helping build two of the iconic players in the consumer Internet, eBay and LinkedIn," Rachleff wrote. See: Adam Nash makes direct 'CEO-to-CEO' plea to Schwab to rethink its robo

Nash was also mentored by one of the best: entrepreneur, startup strategist and investor Reid Hoffman, who is now a Wealthfront investor. Hoffman was LinkedIn's founding chief executive for its first four years and owns a stake in the social media site worth an estimated $2.34 billion. He made his first fortune through the sale of PayPal, of which he owned a significant founding stake. Hoffman has since put that cash to use as a successful angel investor. See: Wealthfront raises a cool $20 million from VCs to pursue a big slice of a $1 trillion market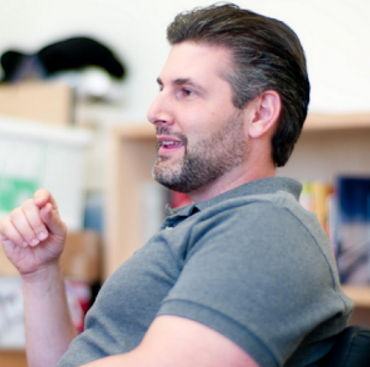 DIY CEO
Yet people close to Wealthfront suggest that Nash's skills did not necessarily size down well to the robo startup or its culture. Those sources say he seemed focused on public speaking -- often appearing on panels of the best and brightest in Silicon Valley -- and that his willingness to keep his past successes at the forefront could come across as arrogant. Nash's approach may have been especially hard to take for some of the people who were around during the Rachleff-infused culture -- and led to departures, they say. What to make of Wealthfront's three big hires and why its artificial intelligence bid may be indefensible as a strategy
Furthermore, Nash was known for fostering a top-down culture and didn't seem inclined to listen attentively to anyone below him on the corporate food chain.
Perhaps part of the reason is that Nash has long been a personal finance buff. In fact, he came to the company after being a big Wealthfront user and blogger on personal finance topics. When Nash came under pressure for Wealthfront's slowing growth, he was comfortable -- some say too comfortable -- in saying that Wealthfront is playing the long game and that it had plenty of cash, $70-million-plus, still in the bank. See: An insider reveals turbo-contents of the In|Vest conference in New York, a summit of VCs, robo-founders and big banks
Founder returns
Wealthfront has proved to be recalcitrant in the marketing arena, whereas Betterment has taken its marketing national with television. See: After Schwab and Betterment catch up to Wealthfront's AUM, the Palo Alto robo pioneer makes a stunning hire.
Wealthfront is known to mostly restrict its marketing efforts to reaching high-dollar engineers in the immediate Silicon Valley corridor. Wealthfront has proven dogmatic in pursuing the millennial demographic -- served in a business-to-consumer framework -- to the exclusion of baby boomers or the use of business-to business channels like financial advisors or 401(k) plan sponsors.
In fact, one big aspect to watch as Rachleff takes over is whether he'll be able to instill an entrepreneurial culture that accommodates the ideas of its rank-and-file engineers. As a professor, financier and baby boomer, Rachleff is known -- for better or worse -- to rely heavily on his own judgment and knowledge.
Wauk says that the rank and file is captivated by one mega-factor.
"It's exciting when the founder wants to come back."
In addition to falling behind in the race to grow assets, Wealthfront has also ceded the lead in terms of VC money raised. Its last round of $64 million brought it to $129 million more than two years ago. By contrast, Betterment has raised $205 million and most recently a $100 million raise in March. See: Betterment raises $100 million a year after a $60-million round, enabling it to step up efforts to win the HNW wallet
---
---
Mentioned in this article:
Wealthfront
Portfolio Management System
Top Executive: Andy Rachleff
---
---
---
MA Advisor
November 1, 2016 — 1:35 AM
Nash is the reason that Wealthfront is playing catch-up to the other major robo-advisors. His arrogance in refusing to partner with advisors or other companies -- we can do it all by ourselves -- cost the company the early lead, which they will never regain. Unlikely that they will be around two years from now.