News, Vision & Voice for the Advisory Community
Raimondi, a maverick who is now a staffer at Gladstone Associates, gives his side about a rumored culture clash after his roll-up was rolled up by another
October 3, 2016 — 5:54 PM UTC by Sarah O'Brien
Brooke's Note: Peter Raimondi first riveted our attention when he completed a rare triple merger of RIAs in 2011. It just got more interesting as he recruited Scott Dell'Orfano away from Fidelity in 2013 and went on to do more big deals including his culminating sale to Boston Private in 2014. Raimondi plays the game hard, with an eye toward results. He could be the perfect RIA M&A coach -- if he doesn't soon tire of shouting from the sidelines.
After leaving Boston Private Wealth after an unsettled tenure that led to him resigning as president earlier this year, Peter Raimondi is putting his 30 years of wealth management experience to use in brokering RIAs. 
Last month, Raimondi became managing director with industry consultancy firm Gladstone Associates LLC of Plymouth Meeting, Pa.
After leaving his first startup, Boston-based The Colony Group, Raimondi established Banyan Partners in 2009. The Palm Beach Gardens, Fla.-based wealth manger grew organically and through the purchase of other RIAs. In October 2014, with Banyan's AUM at $4.3 billion, Raimondi sold the firm to Boston Private Bank & Trust for a reported $65 million in cash and stock. See: A look inside Focus Financial's big deal with The Colony Group
But Raimondi, CEO of the newly created Boston Private Wealth – did not last at the newly merged entity. In mid-2015, he switched from CEO to president, and the existing chief executive of Boston Private Bank & Trust took over CEO duties of Raimondi's group.
Raimondi's tenure as president also was short-lived: He entered into a separation agreement with Boston Private this past May and shifted into an advisory role for two months before leaving for good.
RIABiz asked Raimondi about his transition from player to coach, and what his experience tells him about what comes next.
RIABiz: How does it feel to be on a different side of the wealth management industry?
Peter Raimondi: It feels new and quite exciting.  I have been in the investment management or RIA space, leading two companies that I founded, for 30 years. I have a great deal of experience in owning and operating an RIA throughout many different iterations of growth and market turmoil over those years. Further, what I have learned from acquiring seven firms over the past five years and eventually selling my firm has provided me with unique insight into the issues facing most RIA owners today. See: Banyan reels in two more RIAs pushing its assets across the $4 billion line -- now comes the challenge
RIABiz: Is this a newly created position, and what will your focus be?
Raimondi: I am working with Paul Lally and his very talented team to assist them in providing the very best business and M&A consulting in the industry.  My role is complementary to their existing roles with the firm. See: With a nod to OSJ power and DOL rumblings, Gladstone convenes 100 advisors in Philly
RIABiz: When and why did you decide this was the route you wanted to take professionally?
Raimondi: After making the decision to leave Boston Private Wealth [earlier this year], it was pretty logical for me to enter this field. If I cannot run another RIA [due to being bound by a noncompete contract with Boston Private] then using my skills in this way can hopefully help a firm like Gladstone and their many clients.
Moreover, the opportunity to work with [president] Paul [Lally], [chairman] Dan [Kreuter], [managing director] Mike [Billota] and [managing director] Karla [McCabe], all of whom I have known and respected for years, is a wonderful opportunity.  I have many friends in the RIA space, including my former colleagues at Boston Private Wealth, and hopefully I can provide some assistance in helping them grow their business through strategic acquisitions, a lift-out team, or if desired, help them find a strategic partner.
RIABiz: As someone with experience in buying and selling, did you take an ownership stake in Gladstone? See: Enter the deal makers: RIA M&A firms are hiring furiously -- even without a deal boom
Raimondi: I am presently working with them as a managing director. I do not have an equity stake in the firm.  If that opportunity arises I would be honored to be part of their team in that capacity.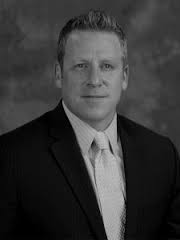 RIABiz: Published reports suggested that there was a culture clash between you and Boston Wealth. How would you describe your time there and why you left?
Raimondi: There was never a culture clash between Boston Private Wealth and me.  Whatever people perceived, from the outside looking in, as a culture clash, was centered around several departures in the firm within six months of the acquisition of Banyan. See: See: As Boston Private and Banyan Partners merge, the Big Three roll-ups become the Big Four
Everyone in this industry knows that when two firms, especially of the size of Banyan and Boston Private Wealth ($4.5 billion AUM, respectively), bring their firms together, it will not be a perfect fit for all employees. Further, as expected, many of our people were recruited by headhunters right after the acquisition and those who did not see themselves fitting in to the new Boston Private Wealth chose to leave. 
RIABiz: Regardless of specifically why you left Boston Wealth, being there for such a short time suggests it wasn't a good fit. And the company. in its 10k, essentially blames the integration of Banyan as the reason for $1.9 billion in assets leaving the firm in 2015. What did you learn from working there?
Raimondi: I was with Boston Private for more than 18 months and enjoyed my time with them very much. I believe there is tremendous agreement in the industry that Banyan was a great fit for BPW. They gained superior talent, depth of service offering, a deep bench of talented professionals and geographic expansion. Corporate integrations of any kind can be difficult. I know firsthand from the seven acquisitions we did at Banyan that integrations come with challenges as you bring your synergies to fruition. I know that BPW is proud of the acquisition, the people they acquired and the industry leading investment management that their clients continue to enjoy. See: In a triple merger, fast-growing Florida RIA scoops up an LPL advisor and a fellow asset manager to double firm size
RIABiz: How does your experience as a wealth manager specifically lend itself to this new kind of work? In other words, what skills translate? What will you need to learn?
Raimondi: Being the leader of a Wealth Management firm for 30 years gives me keen insight into the issues facing RIA entrepreneurs today. Most are faced with decisions around growth of their business, penetrating new markets, acquiring new clients in a very competitive arena, and deciding whether to acquire that growth organically or inorganically. They are faced with decisions about succession and life planning for themselves, not just their clients. Generally, RIA owners do very little self-planning and are not prepared for what happens to their firm should they decide to retire, be forced to retire for health reasons, or worse, their own death. See: Ric Edelman and David Bach go their own ways after super-partnership dissolves
The financial crisis in 2008 taught many RIAs that having a 35% profit margin is essential to live through a market drop of that magnitude, otherwise your firm is gone. If they cannot reach that level of profitability or cannot withstand the next great market decline, they better do some preparation now because it will certainly happen again.  Probably sooner rather than later.
RIABiz: Going forward, what do you see as the biggest challenges facing RIAs?
Raimondi: Growing organically; deciding whether to grow through acquisitions; how to manage a growing staff of talented people; knowing that you must offer equity in your firm to your key employees and how, when and to whom do you offer it to; how to raise capital to grow or plan for succession; how to properly brand your company to attract clients and talent; and how to manage money competitively and not be like every other firm in the marketplace.
RIABiz: How will the DOL fiduciary rule affect RIAs and do you think they are ready for it?
Raimondi: All RIAs should be acting as a fiduciary to their clients.  If they are not prepared to take their client's best interests before their own then they should leave the business. See: Hard numbers that show the zero-sum advantages of RIAs over wirehouse brokers as told by fund flows
RIABiz: Consolidation among RIAs hit a new record in 2015. Do you anticipate that to continue, and why or why not?
Raimondi: I do anticipate this to accelerate. The average age of a RIA founder, I believe, is about 60 years old. They are facing many challenges at that age and must plan for the next generation to come in and properly service the client base as they have done for years.  Most firms have no such plan for succession, death or retirement.  This is a huge problem that will result in consolidation. See: Favorite succession plan of RIAs remains the same: none at all
---
Mentioned in this article:
---
---
Share your thoughts and opinions with the author or other readers.
---