Walt Bettinger (with Bernie Clark): It's fairly safe to say that most of the rest are available for the right check.
Brooke's Note: If you are Schwab Advisor Services, you are a giant e-commerce website backed by good call centers. In good years, your website brings in about half the bottom-line profits for The Charles Schwab Corp. But once a year you are zapped out of virtual mode and into the midst of pesky clients and vendors willing to trek to San Diego or another big tent near an even larger airport. What to do -- especially if there really isn't all that much to talk about? IMPACT is the answer -- complete with a Ferris wheel and an MIT expert explaining why human voice chats trump typed-out ones. The real liftoff happens when you get the Schwab CEO out of airplane mode. Walter Bettinger delivered.
Last year's Schwab IMPACT in Boston didn't yield a bumper crop of takeaways other than the afterglow of a good party.
But hope springs eternal, and in recent months thousands of RIAs booked passage to San Diego with faith that Schwab CEO Walter Bettinger could deliver a deeper truth in person than the ones contained within the four corners of a compliant email.
Specifically, the San Francisco RIA custodian's biggest clients -- mom-and-pop entrepreneurs beset by healthy entrepreneurial paranoia -- sought to know whether Chuck Schwab's successor sees himself, his company and his RIA clients playing offense or defense on a rapidly shifting playing field.
After some pro forma comments from RIA chief Bernie Clark, Bettinger, sended the crowd's thirst, and showed that he is ready to make gains at the expense of others.
"We expect our growth to come from market-share wins, not necessarily from new wealth creation," he said. See: Using DOL as cover, Bank of America cuts the Merrill Lynch bull as it adds a robo, stops paying brokers to stick around and kicks John Thiel upstairs
And Bettinger was just getting started. His most scathing remarks were directed to the robo-advisors who would presume to inherit the accounts of the American self-directed investor over which Schwab now rules.
"The firms that were early starters in that business have either gravitated more to a B2B approach or, frankly, just seen their growth, you know, virtually dry up. "
Bettinger adds: "And I think, again, as I mentioned a year ago, we'll see that the vast, vast majority of those firms that started off with a pure technology approach are either going to be acquired or eventually sort of dissolve away into some other form. And, of course, a number of them have been, and it's fairly safe to say that most of the rest are available for the right check." See: Adam Nash makes direct 'CEO-to-CEO' plea to Schwab to rethink its robo. An email placed to Wealthfront Founder Andy Rachleff seeking comment went unreturned.
These thunderbolts charged the air in the arena with an electricity -- with one lightning rod an industry editor seated near me who physically started.
'Challenged model'
No doubt Bettinger was bolstered by the knowledge that Schwab's robo, Schwab Intelligent Portfolios, now has $10 billion of assets under management, add to which its custody of $1.2 billion of AUM for 7,000 RIAs. See: Schwab's robo spikes suddenly to nearer $5 billion as 500 RIAs sign on.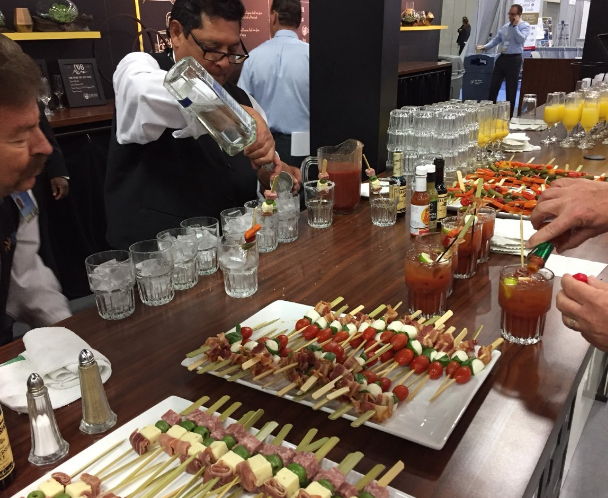 From that strategic high ground, Clark went on to say how the tumult at competitors is driving advisors toward the RIA model.
"Without name-dropping, I'll drop some names… we are hearing and seeing more activity. The LPLs of the world apparently for sale or trying to bring in some new capital and doing so. I see great change happening within the traditional Merrill Lynch models, I think greatly, greatly influenced by the BofA and some of the banking practices that they would like to see happening. Wells Fargo—still an uncertainty about what we might see happen there, but I suspect because of some of the transgressions that they will be driven back towards more of a banking broker-dealer model, as well."
Bettinger made it clear that to RIAs -- and not Schwab -- would go the spoils of the biggest independent broker-dealer and the San Francisco-based giant bank that owns a giant St. Louis-based wirehouse.
"While we anticipate moderate growth in retail trading, we anticipate significant growth from brokers turning independent."
Bettinger also made mention of TD Ameritrade's acquisition of Scottrade, a deal announced this week, that sources close to Schwab at the conference say they reviewed and rejected because upwards of 40% of Scottrade revenues are still transactional and thus would have taken Schwab's revenue mix in the wrong direction for the first time in years. See: JD Power crowns Schwab as tops for 'self-directed' investors for its ability to provide investors greater direction
But Bettinger made it clear that he hadn't traveled down to San Diego simply to act as a Schwab cheerleader for the assembled RIAs. After citing cases in which Schwab has weathered new compliance requirements from the Department of Labor's regarding the fiduciary standard, set to go into effect in six short months, better than its rivals, Bettinger cast doubt about how RIAs would manage the forced evolution of brokers in the DOL storm. See: Schwab launches biggest RIA-targeted price war in years -- but TD and Pershing say they won't play along
"Traditional firms are going to have to start looking more and more like you," he said, a trend that will have both a positive and negative impact for RIAs. One traditional firm looking very much like RIAs is Schwab Private Client. Its 515 advisors manage a combined $68 billion of AUM, according to the latest ADV.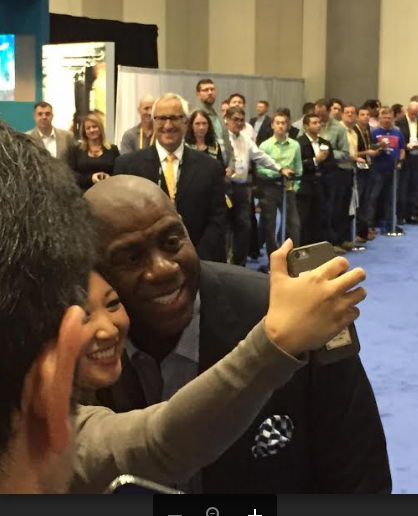 In keeping with the virtuoso Bettinger performance, the rest of the conference provided an expertly choreographed few days of entertainment -- part Carnegie Hall, part carnival, part sports event, part celeb-meet-and-greet, part rock concert part CE course.
It kicked off with local RIA hero Dale Yahnke, co-founder of Dowling & Yahnke, which manages $3.3 billion of assets, taking the stage. Dowling & Yahnke was one of the first independent RIAs in the industry -- a startup in the early '90s that's evolved into a wealth management enterprise. A $2.3-billion RIA in San Diego continues to grow as it hires talent from national powers -- this time a known Schwab quantity
Yahnke welcomed the 4,000 attendees to another year of everything RIA by introducing Bernie Clark, executive vice president at Schwab and head of Schwab Advisor Services.
Clark rehashed the various initiatives Schwab was deploying to support advisors, most of which had been announced earlier this summer. These new-ish goodies included the category advertising campaign Schwab is investing in to raise awareness of independent advisors, along with free equity trades for new clients, with not much else new for advisors working with Schwab other than some consulting around cybersecurity and enhancements for electronic approvals. This lack of new "news" from Schwab left many in the audience unpleasantly surprised. See: Schwab is set to connect RIAs outside its referral network to HNW investors through its 'Got-milk'-style campaign Schwab delivered a Wall Street Journal to the hotel room door of attendees wrapped in a Schwab advertisement.
In support of the somewhat squishy IMPACT theme, "conversations" (how important they are for advisors to enhance relationships and better understand client needs), conference organizers booked some academics, starting with Sherry Turkle of MIT.
The Harvard-trained social scientist specializing in the impact that technology -- most notably computer screens, social media platforms and smart phones – has had on human interactions. Turkle operates under the opaque and pretentious title of Abby Rockefeller Mauzé Professor of the Social Studies of Science and Technology.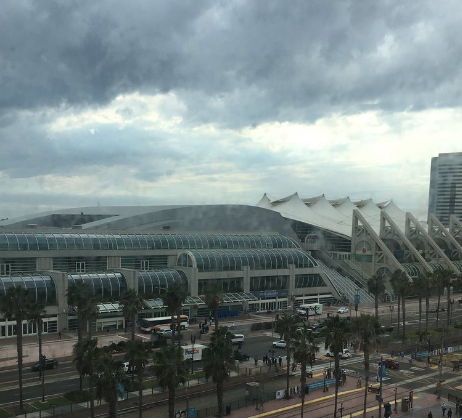 To no one's surprise, her research shows technology is causing dramatic decreases in voice use among the young who would rather "text than talk," a problematic trend, according to Turkle. Decreases in personal conversations leads to less intimacy, less empathy, more ambivalence and thus a lack of productivity, collaboration and engagement both at home and in the workplace.
"My work really is a love letter to conversation," Turkle said. "The flight from conversation is bad for everyone, and there is a real bottom line effect from the water-cooler effect."
Turkle went on to point out another dispiriting effluent of electronic devices. "People are starting to develop disconnection anxiety and are unable to simply enjoy solitude which is important – multitasking is a learning disaster."
Sand castles in the air
On that positive note, the crowd was released into the massive exhibit hall where they rushed to check their smartphones before trying out good old-fashioned conversations amid -- to Schwab's giant credit -- limitless conversation starters.
Vendors, predominantly asset managers flush with 12(b)-1 fees, were scattered throughout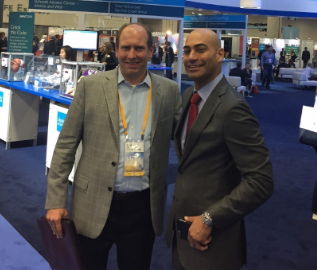 In between high-profile keynote speakers, IMPACT's conference agenda was jammed-packed with multiple sessions both in the upstairs conference rooms, as well as on four "showcase" stages in the exhibit hall, creating a cacophony of noise from presenters and attendees when the hall was full, and eerie silence when it wasn't.
Educational topics covered ranged from investment themes, new regulations, practice management advice and a healthy swath of marketing sessions designed to help RIAs better articulate their value proposition.
Weakest link, best link
In a tipping point of session magic, New Yorker columnist and best-selling author, Malcolm Gladwell, delivered one of the more popular keynotes, about how our world is evolving from "strong-linked" organizational structures, to "weak-linked" systems.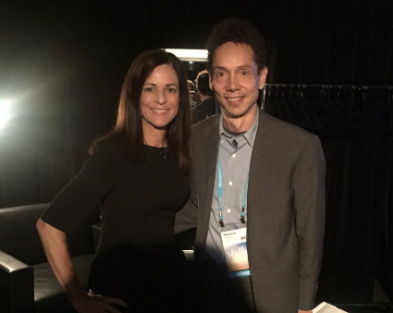 Gladwell's premise is based on the fundamental question: What is the best way to improve a team – upgrading the weakest player -- as in soccer -- or the best player -- as in basketball? Historically, we in the United States have focused on "strong-linked" systems, but now, due to technology and other societal changes, it turns out that we need to upgrade the weakest links in order to succeed and protect our assets.

Gladwell provided many examples of this thinking in realms such as government, national security problems, cyberhacking and more. He says the same approach applies to business – that is, in order to better succeed it's better to focus less on finding a great executive, but rather to focus more on upgrading the company's lowest capabilities.
Other celebrity name speakers included political consultant Ian Bremmer; former Secretary of Labor Robert Reich; former Sen. Alan Simpson; and popular NBA superstar Earvin "Magic" Johnson.
Padre stomp
IMPACT has always been a place where mutual fund companies open up their 12(b)-1 treasure chests and lavish the booty on RIAs via entertainment, wining and dining. The final-night gala event dazzled in terms of scope, scale and sheer fun. Big-ticket rock band Los Lobos and rock star Jason Mraz worked the playing field of the San Diego Padres stadium, Petco Park, which had also been tricked out with boardwalk games and even a Ferris Wheel. This year's IMPACT party definitely was one to remember as thousands of attendees stomped all over the Padres' infield and outfield.
Evenings were jammed with multiple dinners, receptions and late-night parties, making it hard for many attendees to juggle the many invitations and still show up for the 8 a.m. keynotes.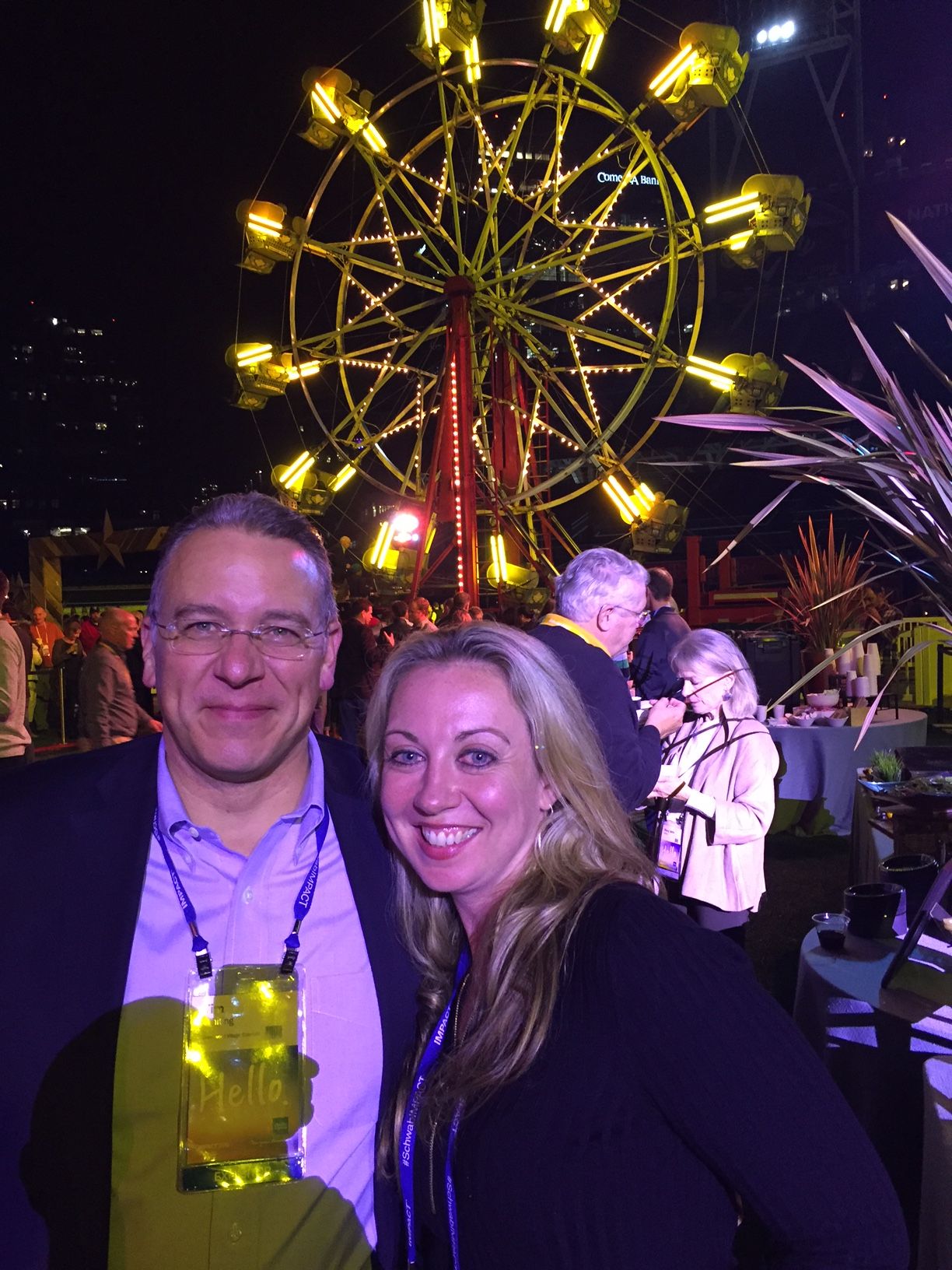 That said, as always the true highlight of the conference was Tom Lydon's ETF after-party, a hard to come by, and therefore in high demand, invite. See: Amid papal euphoria, a bullish ETF event at NYC's Conrad Hotel where pros plot the next few trillion of assets.
Held at the fabulous Parq nightclub and featuring celebrity DJ Richard Blade, the ETF consortium showed off its growing momentum in the industry and celebrated into the early hours of the next morning.
Corrections: In an overzealous act of editing, I called Walt Bettinger, a long-time Cleveland resident, an Indians fan. I stand corrected. He is an Orioles fan. I also had Bernie Clark's comments about LPL and Wells Fargo attributed to Walt in an early version of this article. I regret the errors. -Brooke
To learn more about what went on at Schwab IMPACT, check out the many tweets on the #SchwabIMPACT hashtag on Twitter.
Timothy D. Welsh, CFP® is president and founder of Nexus Strategy, LLC, a leading consulting firm to the wealth management industry, and can be reached at tim@nexus-strategy.com or on Twitter @NexusStrategy. He is beset by all the conflicts of a person who gets paid by the people he writes about and the ones who get left out of the line of fire. Welsh works closely with RIA custodians like TD Ameritrade who compete with Schwab but he also worked for a long time on the Schwab staff.
---
---
Mentioned in this article:
---
---
---
Stephen Winks
October 28, 2016 — 11:02 PM
Bettinger sees it coming, Indeed the fastest route to enhanced performance is elevating the weakest link. When you look at Wall Street still fighting the best interest of the investing public, you see vulnerability. The individual RIA wins big as only the firms structured to support expert advisory services and professional standing will win market share. Savant, CapTrust, Edelman, and a relatively small number of Mega RIAs. in the hundreds with scale and technical acumen will win the day. SCW
Bryan
October 31, 2016 — 2:27 PM
Tim you need to look up the definition of 12b-1 fees. They are paid to the broker dealer (Schwab), by shareholders of the mutual fund. Asset managers make their money on management fees, not 12b-1 fees. <a href="https://en.m.wikipedia.org/wiki/Mutual_fund_fees_and_expenses" rel="nofollow">https://en.m.wikipedia.org/wiki/Mutual_fund_fees_and_expenses</a>