Right to left: Karen Barr; Joel Bruckenstein; Beverly Flaxington; Brian Hamburger, Philip Palaveev, David Canter.
Brooke's Note: Advisor events are heavy on platitudes and pageantry. Fidelity's event in New York City last week stuck to that script. But we are aware, too, that this event signified a real strategic thrust by Fidelity to incorporate much more planning into its bag of tricks on behalf of RIAs -- and in fact the 100,000 or more advisors who connect to Fidelity through National Financial. The dawn of eMoney as part of Fidelity's RIA robo, a bit abstract and aspirational for now, is nonetheless clearly gaining steam. See: How Fidelity's robo for RIAs 'leapfrogged' rivals -- and why the landing might not stick. It seems to be happening without eMoney having to give up its day job serving the broader industry. At this week's Schwab IMPACT event, there was news of Schwab more tightly integrating eMoney on behalf of several hundred advisors. Tim Welsh has written an epic piece from San Diego on that event that I'm working on right now.
Imagine managing a slack-revenue restaurant. Now imagine a stark budgetary choice.
Either offer new range of exotic dishes or hire more talented chefs. Which course of action would you choose?
Philip Palaveev, CEO of The Ensemble Practice LLC of Seattle put the question to 100 financial advisors who attended a power panel at Fidelity's Inside Track conference at Lotte New York Palace in New York City last week.
The group included: Karen Barr, president, chief executive officer, Investment Adviser Association; Joel Bruckenstein, CFP, Publisher, T3 Tech Hub; Beverly Flaxington, coach, The Human Behavior Coach ; Brian Hamburger, founder, president and chief executive officer, MarketCounsel; Philip Palaveev, owner and Chief Executive Officer, The Ensemble Practice LLC
Perhaps not surprisingly in an advice world that salivates for bland index funds, he urged leaders to focus on hiring the best talent.
"It is more important that we make sure whatever food we prepare for the customers is well made," Palaveev said. "It does not need to be unique, the customer will be happy even with a simple dish if it's made to perfection. And for that, you need great chefs in your kitchen."
Like a haute chef of anecdote, Palaveev, with Bulgarian-accented emphasis, added a knockout tale of ill-fated decision to buy a boxing gym in Seattle.
David Canter, executive vice president of practice management and consulting at Fidelity Clearing & Custody Solutions, asked the panelists to list their big ideas and they went down the line doing so.
If there was hope for an atmosphere of debate, it was short lived as the esteemed panel, which included Brian Hamburger and Joel Bruckenstein bathed in the light of two amazing chandeliers ,stuck mostly to their lanes. See: How Fidelity's robo for RIAs 'leapfrogged' rivals -- and why the landing might not stick
Running start
The first point of discussion was the upcoming implementation of the Department of Labor's new rule, which imposes a fiduciary requirement on investment advisors and broker-dealers alike when it comes to some retirement products starting in April, RIAs are preparing to lose a significant distinguishing advantage over their competitors. Karen Barr, CEO of Investment Adviser Association encouraged advisors to not think of the rule as a threat but, rather, to embrace it completely.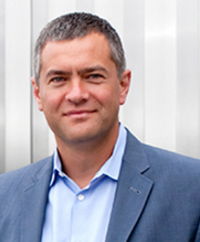 Another way firms can take advantage of the rule, Barr added, is to capitalize on advisors fleeing broker-dealer space.
The caveat is that brokers are used to working in an environment with a different compensation model and stronger infrastructure. See: Using DOL as cover, Bank of America cuts the Merrill Lynch bull as it adds a robo, stops paying brokers to stick around and kicks John Thiel upstairs
To that point, Joel Bruckenstein of T3 Tech Hub emphasized that RIAs with a strong technology platforms will appeal to brokers who are used to working institutional-level platforms.
Robo expose
Cybersecurity, one of the leading concerns plaguing RIAs and, of course, much in the news of late, provided the grist for discussion. Panelists counseled advisors to he keep it simple and focus on the areas within your control -- like employees and clients. Bruckenstein counseled covering the "five Ts": training, telephone verification, testing, technology and third-party due diligence.
The discussion also focused on how RIAs have failed to deliver the best client experience. Here, as will happen at conferences these days, the subject of robo-advisors reared their automated (or semi-automated) heads.
"Historically, client experience in this industry from a technology perspective has been subpar," said Bruckenstein. "And I think to a certain extent the advent of the robos exposed just how inferior your technology-client experience to the end-client was compared to what modern technology companies are developing today."
He added that a good place to add significant value is to have a written, formal technology plan -- something that most firms fail to do.
Before we go
Speaking of plans, Brian Hamburger, CEO of MarketCounsel, said that as even as firms continue to grow inorganically at a rapid pace through mergers and acquisitions, that strategy needs grounding in an overarching philosophy -- one usually aligned with the vision of the founder.
Palaveev reminded leaders of firms that their primary job should be to focus their resources on developing leaders from within -- and not just for succession.
A typical advisory firms doubles its size every five years and to continue this pattern we need future leaders, Hamburger added. "We've picked a lot of low-hanging fruit like clients who have not had an advisor and now it's getting more competitive."
Palaveev said: "The economies of scale are not really realized in the service industries, the cost of a large firm is similar to the smaller firms and the service delivered are relatively same," he said. "But the huge advantage of the top firms is their ability to attract top talent."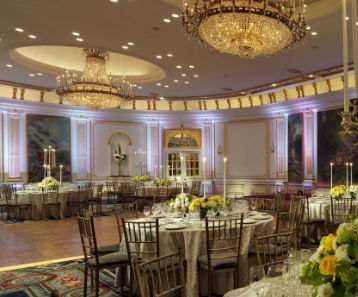 Returning to the restaurant analogy, Palaveev added: "While other restaurants are closing down or adding different things in their menu, it is important to find good talent and trust them to make food that customers will enjoy. We need them not because we are going to retire but we need them so that we do great things together before we go."
MarketCounsel has been on a wild hiring spree. See: Citing 'Moss Adams' vision, MarketCounsel makes 17th hire in nine months.
Plan to plan
Lastly, Bruckenstein stressed the importance of financial planning -- something that hits home for him as a technology guy as planning software sales heat up.
"A lot of firms over the years have paid lip service to financial planning, particularly to the broker-dealer side of the house, but they haven't done much of it. You guys are better equipped to do it since most of you've been doing planning for so long."
---
---
Mentioned in this article:
---
---
---
Stwephen Winks
October 27, 2016 — 10:44 PM
The talent consideration (finding/developing the best talent) emphasized in this article is entirely different for small RIAs and our largest b/ds. For RIAs talent takes the form of client origination/sales, not process and technology development (required for innovation, outside of the current support provided by b/ds and custodians) as scale and capital resources of individual RIAs are very limited. For b/ds the best talent is that which does not challenge the conventional business model essential for innovation which would upset status quo. B/ds are not known for their technological development nor for advancing prudent process that outdates conventional brokerage.. This will be reversed by firms like UBS which joint ventures with Amazon to create a new advisory services infrastructure outside of its transactions culture. Fidelity is doing something similar, though not sufficient for advisors to establish their professional standing and technical competency in advisory services.. The reality is an entirely new set of rules is emerging for all who render advice. The idea that firms can straddle the line between transactions and service for a fee is untenable as it will be tested by litigation as fiduciary liability against an expert standard will drive the industry toward fee services, even with the BIC Exemption. The best interest of the investing public will prevail eliminating uncertainty. Firms squarely behind expert fiduciary standing will win massive market share. As April 10th gets closer, there will be little doubt how things will evolve. My bet is on the investors best interest and the professional standing of the advisor. Everything else is a futile attempt to ignore the new reality of an entirely new set of rules for all who render advice. SCW