Bob Oros: The secret sauce is the planning dimension.
Brooke's Note: This article was not easy to write and Janice did many of her interviews in the semi-chaotic atmosphere of the Fidelity event in NYC last week where this robo-for-RIAs made its debut. What makes AMP a bearcat to cover is that eMoney and Fidelity built it -- depending on your view -- either by committee or by collaboration. Of course, committees are challenged and collaboration is manna from heaven. This article works to look at the news, which was released well ahead of when the product will roll out, in a broad context. Joel Bruckenstein's article on this product really closes any gaps on what it's all about technically.
Two pieces of bad news for RIAs who have been waiting patiently for Fidelity Investments to develop a robo-advisor for RIAs: They'll wait another eight months -- in total about two years after Schwab launched its own robo-for-RIAs -- and RIAs will pay multiple fees for the software Fidelity eventually delivers.
Not only will Fidelity levy a technology fee on advisors, but co-developer Radnor, Pa.-based eMoney Advisor LLC will demand a full base membership subscription fee. In addition, the money manager will get its cut and, of course, the underlying ETFs will extract their own fees. See: Schwab's robo spikes suddenly to nearer $5 billion as 500 RIAs sign on
Other not-so-great news is that the Fidelity Automated Managed Platform -- whose acronym, AMP, is much peppier than its forgettable full name -- only allows advisors a partial say in terms of how their clients invest, limited to the use of 14 model portfolios managed by Geode Capital Management LLC of Boston. Geode is an RIA with $211 billion of AUM, according to the firm, and quantitative manager. It will manage portfolios made up primarily of Fidelity mutual funds and BlackRock ETFs, according to the SEC filing. See: With RIAs deliberately not in mind, Fidelity Investments launches Fidelity Go, a robo-advisor with the human touch of Vince Gubitosi
The better news for advisors is that they will get a say in what questions to ask investors to determine risk and have a hand in creating the algorithm that matches risk appetite to portfolio allocation.
The really quite excellent news for Fidelity is that AMP has scored a ringing endorsement from one of the industry's top software gurus, who says that the Boston-based financial services giant has effectively cobbled Fidelity and eMoney together in a way that puts it significantly ahead of existing marketplace offerings.
"This joint Fidelity/eMoney development actually leapfrogs the competition," writes Joel Bruckenstein, publisher of T3 Tech Hub, in a recent article that appears on his T3 website.
Specifically, Bruckenstein cites AMP's ability to create investor goals and track progress towards those goals, the ability to open and fund accounts and the ways the robo helps clients monitor wealth in collaboration with their advisor. In other words, with your average RIA-directed robo doing little more than managing indexed portfolios at a low price, Fidelity delivers more value as a means of tracking investments to a plan.
"We were most eager to start with something that takes into account the planning aspects. Investment was secondary," says Bob Oros, head of RIA custody at Fidelity Clearing & Custody Solutions.. "What makes AMP different? The secret sauce is the planning dimension." See: Bob Oros jumps to the top 'RIA' spot at Fidelity
Control issues
Still, even with its strengths, Bruckenstein doesn't get how Fidelity concluded that RIAs don't consider control over investments a primary concern.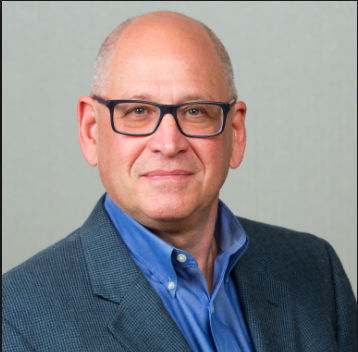 "I don't know who their focus group was but I've talked to some of the biggest clients here [at the Fidelity Inside Track Conference, where the announcement of the robo was made] and two or three say that's a deal breaker for them. But it is my impression that Fidelity is very receptive to feedback and that they'll rectify this issue in a matter of months. It's pretty clear to me the one thing clients want is the ability to build their own portfolios." See: Schwab, Fidelity and Pershing custody chiefs square off in Vegas but not before a private meeting in San Francisco
New York-based robo-advisor Betterment, once in league with Fidelity on all matters robo, has struggled with this issue since launching Betterment for Advisors two years ago. Fidelity and Betterment sign a deal with Steve Lockshin and Marty Bicknell as groomsmen at the altar
Until Oct. 17, RIAs were only able to avail their clients of Betterment's stock ETF management, which was also open to Betterment's retail investors.
Now, however, RIAs using Betterment have access to 11 model portfolios from Malvern, Pa.-based The Vanguard Group, which uses a methodology developed at the University of Chicago Booth School of Business in the Center for Research in Security Prices program, which boasts seven Nobel Prize winners on its letterhead. See: Betterment makes Goldman Sachs and Vanguard partners as it shifts into higher RIA gear
Tom Kimberly, head of Betterment for Advisors, has blogged about hearing "consistent feedback about the need for greater portfolio flexibility."
Layers of cost
It's worth noting that AMP does not pump out a financial plan for investors. The risk assessment function -- much like that of every other robo -- simply guides the investment allocation process of index-based portfolios. What is has in common with a financial plan is its eMoney-style readout, which shows an advisor how successfully an investor is doing in staying on target to reach a goal. See: What to make of Fidelity Investments paying $250 million out of the blue for eMoney
Kelly Waltrich, head of marketing and communication at eMoney, says the collaboration allows eMoney to reach self-directed investors -- previously a hole in its product offering.
"For eMoney, the added benefit is that by adding a more automated, self-directed, yet still advisor-enabled, solution to our emX Suite [account aggregation], we feel as though we've truly rounded out our product offering to serve the planning needs of end clients through their entire life cycle."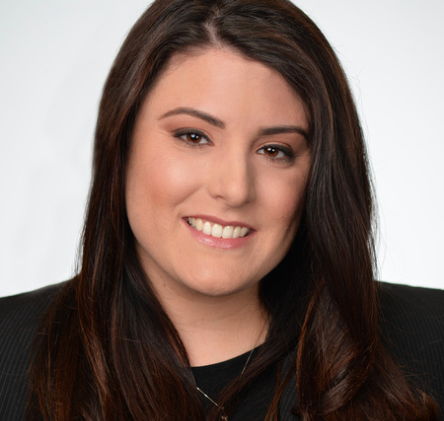 Although Fidelity has yet to lay out its fees, it seems to be diverging from the rock-bottom-price boasts of other robo-advisors, instead taking the approach of delivering more -- and charging accordingly.
For instance, RIAs using the eMoney/Fidelity offering will pay a fee to each separately -- including the full license fee for emX Suite.
Investors will pay two additional layers of fees: one for Geode, another for the underlying investments and the fee charged by the RIA. Though Fidelity declined to disclose how much the all-in fee will be on the investments side, Gary Gallagher, senior vice president of investment products and head of digital products for Fidelity, says the fee will not be "premium" and will fall in line with other competitors in the market. See: LPL will launch third-party robo for advisors and eliminate some fees
Strategies vs. choice
The most persistent RIA complaint about robo-advisors that are offered by custodians comes back to the issue of control as RIAs are put into the position of being, in effect, account reps for a TAMP.
Oros, however, says the company's product research shows advisor control of their portfolio is not yet on the front burner.
.See: Betterment informs RIA clients of new $2,400 license fee then cancels it, for now, after advisor blow back
"In phase one we're providing models by a third-party advisor called Geode then we'll evaluate whether to expand that to include customized models," he says.
Michael Delgass, CEO of Sontag Advisory in New York, which has more than $4 billion in AUM, told a reporter at the Fidelity Inside Track Conference, says he prizes the ability to choose investments over a larger prefab selection of portfolios.
"If all they're doing is adding strategies from other managers that doesn't help us a lot. Schwab is better because we can upload our own portfolios and use those as strategies instead of the preloaded ones that come with the Fidelity version." Delgass's firm has its own robo, which is "paired with a real person. When you do things that require human judgment, a human does it." See: Vanguard's white-hot 'hybrid robo' just added $4 billion in three months -- a heat that may cast a chill on 'pure' robos
The Charles Schwab Corp., which did not respond to a request for comment, launched its RIA-facing robo, Schwab Intelligent Portfolios, which hit $10 billion in assets in March 2015.
But Schwab published a press release on Monday that promises advisors more control over the investing process. "Schwab now offers more than 950 ETFs on the Institutional Intelligent Portfolios platform — more than double the number of ETFs that were available at launch last year," it reads. "Starting next month, all advisors will be able to create up to 45 advisor-defined asset classes in each portfolio and offer multiple ETFs in each asset class." See: With apprehension in the air, Schwab invites its RIAs to a one-hour meeting about robo-advice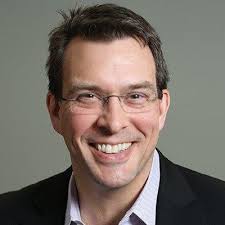 Kevin Cimring, founder of Los Altos, Calif.-based Jemstep Inc., which introduced one of the first robos then sold to Invesco, declined to comment for this article. David Lyon of Chicago-based Oranj Inc., a B-to-B robo, did not respond to a request for comment, either.
Room for improvement
Bruckenstein finds many things to like about AMP, indeed, calling it "the most impressive advisor-centric digital offering that I've seen to date," in a blog posting on his T3 website. He writes on his blog. "I suspect that if there is sufficient demand, Fidelity will allow advisors and institutions to create their own in the future."
In a separate interview, Bruckenstein narrowed that timeframe as a few months. "If a big client comes and says I need to manage a portfolio," he said. "What do you think they're gonna do?"
The second shortcoming he sees involves the use of risk tools. "Many independent RIAs and institutions now use a risk tool such as Riskalyze or FinaMetrica, and would like the ability to use one of these tools in conjunction with AMP. Currently, such integrations do not exist. I suspect that Fidelity will receive numerous requests to include these integrations in the near future."
Bruckenstein noted in the separate interview that AMP has a risk questionnaire. It can be customized at the firm level but not by each individual advisor. See: Vestorly makes play for RIA browsers with $4.1 million of VC funding -- tiptoeing past prowling issue
Finally, Bruckenstein writes that "advisors are sure to want performance numbers for all accounts aggregated in the client portal. One would think that the incremental cost to Fidelity of calculating performance for all accounts custodied at Fidelity would be minimal, so I'd expect that feature to be added soon."
In the interview, Bruckenstein said Fidelity is basically going to use its performance engine to calculate performance numbers for an AMP account. "But if I have a full-service relationship with the firm, it will not calculate performance numbers for other accounts that show up in my eMoney portal. I anticipate Fidelity will institute this 12-to-18 months out."
Easy does it
Fidelity's drip-by-drip unveiling of the robo seems designed not to overwhelm advisors.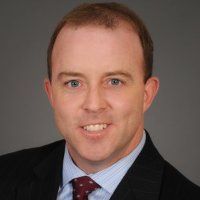 "We've heard from our clients that this staggered approach eases decision-making and supports advisor adoption," says Tom McCarthy, head of platform technology for Fidelity Clearing & Custody, in a press release. It has been almost two years since Fidelity bought eMoney. See: Fidelity launches new robo as Schwab's hits $8.2 billion in assets
McCarthy is a Fidelity veteran, who, prior to taking over for Fidelity tech czar Ed O'Brien, had served as senior vice president of product management since 2003. O'Brien was Fidelity's tech czar. In March, O'Brien took over as CEO of eMoney. See: As Ed O'Brien packs his bags for Philly to take eMoney CEO reins, Mike Durbin resumes his job modifying Fidelity's future from finance to software
Fidelity Go's fees will range from 35 to 40 basis points of assets. What's significant is that it's an "all-in" fee. When fees on underlying asset management products — largely managed by Fidelity-owned subsidiaries — drive fee past this range, Fidelity will adjust it.
As for AMP's as-yet-blank price tag, it will be competitive with the rest of the industry and it's not a way to get eMoney on the cheap.
"You don't get the whole shebang, the whole eMoney suite through the robo," he says.
The time frame for the AMP roll-out is a watch-this-space affair as well. The pilot is set to begin late in the first quarter of 2017 with features continuing to roll out throughout 2017 and 2018.
---
---
Mentioned in this article:
---
---
---