Bill Rourke: You don't need a program to make it work. Everyone else is doing APIs. We're doing connections.
SS&C Technologies Inc. is buying Salentica.
The Windsor, Conn.-based owner of Advent Software and Black Diamond (An independent business group of Advent) is purchasing the Toronto-based CRM provider for an undisclosed sum. Salentica serves 100 large RIAs with average assets under management of $3 billion. Forty percent of its clients are already heavy users of Black Diamond, Advent or SS&C software. See: SS&C buys Advent for the Geneva crown jewels so what happens to Black Diamond and Advent Axys?
The move is intended, of course, to create a better integrated performance reporting and customer relationship software product under one roof, according to David Welling, the Jacksonville, Fla.-based head of the advisory business and general manager of Black Diamond for SS&C Technologies.
Welling says that the deal fulfills the promise of SS&C using its capital to drive inorganic growth and that the CRM is the first purchase by Advent since Black Diamond itself. See: How SS&C muscle might be just what the Black Diamond and Advent Software doctor ordered
But Welling says the deal is also intended to solve a more immediate and exasperating problem -- helping existing customers who already have Salesforce. Indeed, Welling says, he has seen his clients suffer from configuring Salesforce costing twice as much as the license itself.
"That's a really key part of that," he says.
APIs vs. connections
The work Salentica did to prepare Salesforce for other RIAs can be extended to SS&C clients, according to its president and founder, Bill Rourke, who owns 100% of Salentica, along with his wife.
"You don't need a program to make it work," he says. "Everyone else is doing APIs. We're doing connections."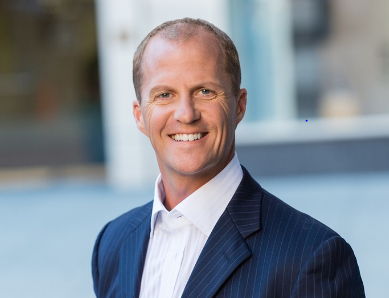 One Black Diamond competitor, Eric Clarke, president of Omaha, Neb.-based Orion Advisor Services LLC, questions whether the joining of Salentica and Black Diamond is good for many advisors.
"I personally don't think this will be received well by independent advisors," he says. "For captive advisors, all-in-one might make sense."
Greg Friedman, CEO of Raleigh, N.C.-based Junxure, another big CRM maker for RIAs, says he can't help but worry, too, about a big player like Black Diamond cozying up to a single CRM provider.
"It raises concerns," he says. "[Black Diamond] has been a good partner. I hope that continues. I don't think it's good for the industry if everything is built to Salesforce. Many firms are putting money toward Salesforce at the expense of other priorities."
Booming Black
Welling says his firm continues to value Gold River-Calif.-based Redtail Technology, Junxure and other CRM providers. Rourke says his firm will continue to focus on the largest of RIAs where its competence shines brightest. Edelman Financial is one giant RIA that Rourke counts among his clients. How Ric Edelman's bounty of radio and TV leads pushed his $12-billion RIA from Microsoft to GoldMine to Salentica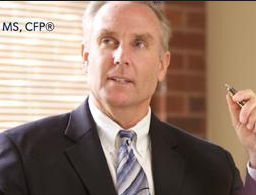 Rourke adds that he will continue to work with several big RIAs that use Seattle-based Envestnet | Tamarac, Orion and other big competitors.
Black Diamond is having a phenomenal year of growth, according to Welling, with 200 new firms signed on as of Sept. 30, a nine-month total that matches last year's 12-month tally. Black Diamond now serves 950 firms managing $460 billion of cumulative assets. Welling attributes part of that growth to succession-driven mini-mergers that prompt an upgrade of software. See: Black Diamond partners with MoneyGuidePro to create a turnkey product
It was just that growth that convinced Rourke to forego his bootstrapping independence. "We didn't use outside capital and there's limits to growth" with that approach, he says.
---
---
Mentioned in this article:
---
---
---
Stephen Winks
October 25, 2016 — 6:43 PM
Commonwealth has an edge in the independent space with only 10% of it revenues being in commissions. The entire industry is moving from transactions to fee for services including the major custodians who are being drawn into fiduciary liability. As prudent experts trade execution cost in excess of zero represents fiduciary liability recoverable through litigation. The principle added value is not the clerical function of trade execution but prudent process (asset/liability study, investment policy, portfolio construction, performance monitor) authenticated back to objective, non-negotiable fiduciary criteria, which puts financial services back into the financial services business. SCW