Jeff Remming: We saw the ineffectiveness of PortfolioCenter itself after a few years but there weren't many choices back then.
Brooke's Note: Questioning Eric Clarke about this momentous win, I saved the toughest question for last: Did his company, NorthStar Financial Services Group LLC, still have all those employees working from the stuffy attic of a local bank branch in Omaha? How Orion's parent company -- NorthStar -- is recovering, Omaha-style, from underestimating space needs by 45,000 square feet. It was a temporary solution implemented a year ago as staff growth outstripped office space at Orion Advisor Services. Clarke moaned a bit and said that the employees finally got relocated to the new Orion building, but just a few weeks ago -- a delay that was less than ideal. "It was as bad as you think," he said. It was also the kind of creative sacrifice companies make en route to the kind of success reported in this article.
In perhaps the biggest software win to date in the RIA business, Orion Advisor Services LLC has added BAM Alliance and its $27 billion of managed assets as a client.
The Omaha, Neb.-based maker of portfolio accounting software is replacing a proprietary BAM system built around Schwab PortfolioCenter. BAM Alliance includes BAM Advisor Services, an outsourcer in St. Louis with 140 firms, 15,500 clients and $18 billion of assets using its services and Buckingham Asset Management, which manages about $9 billion for its own clients. About 30% of Orion clients roughly fit into the TAMP category.
The BAM Alliance is part of New York-based Focus Financial Partners LLC. The combined assets of BAM and Buckingham hit $10 billion in 2007 and stood at $7.75 billion for BAM and $1.87 billion for Buckingham Asset Management as of Sept. 30, 2009. The near tripling of BAM Alliance assets since then has largely happened under the management of its CEO Adam Birenbaum. Giant DFA customer puts young CEO in charge to execute ambitious national plan.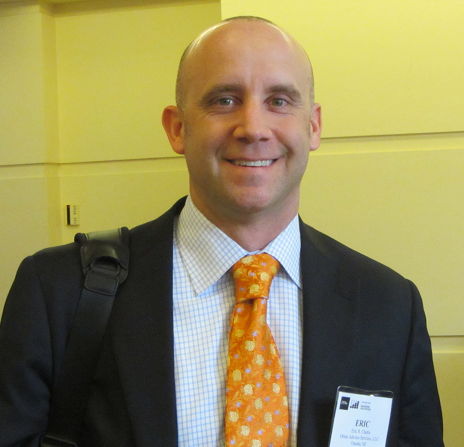 BAM Alliance has largely built its portfolios from Austin, Texas-based Dimensional Fund Advisors mutual funds and other funds that subscribe to a similar "evidence-based" investing approach. BAM Advisor Services originally served as a turnkey asset management program for fellow accountants, but today just about 70% of client firms fall into that category.
CRM up for grabs
The move to Orion reflects a need to modernize both for scale and service, says Jeff Remming, president of BAM Advisor Services.
"We've built a lot of the technology ourselves," he says. "We want to partner with someone doing this full-time." Remming adds that with the introduction of integration, account aggregation and bidirectional flow" that "the experience for the retail investor has grown 10-fold." See: Orion's parent North Star tops 700 employees, finishes second Omaha campus and taps a super-exec from central casting to run it all
The win culminates a year of multifold growth for Orion, capping a 12-month period when it attracted nearly 350 firms with a combined $135 billion of managed assets by adding 85 to 90 firms every quarter. The biggest driver of that growth is the rush of IBD reps forming their own RIAs ahead of the DOL-mandated fiduciary changes, according to Eric Clarke, president of Orion Advisor Services. See: Using DOL as cover, Bank of America cuts the Merrill Lynch bull as it adds a robo, stops paying brokers to stick around and kicks John Thiel upstairs
"You have reps who get 70% of their revenues from trail fees from qualified plans," he says.
Orion now serves 1,000 firms with a combined $360 billion of managed assets and 1.5 million accounts.
Ubiquity prized
Orion's big score also reflects a well-placed bet on where the RIA business is headed, according to John Wotowicz, CEO of inStream Solutions, based in Virginia, whose firm supplies financial planning software to BAM Alliance and just completed the implementation.
Wotowicz points in particular to Orion's unusual move of opening its API -- putting 50,000 lines of code all on GitHub at the risk of a giant intellectual capital giveaway but which allows advisors to connect their CRM, financial planning and other applications to Orion's and see all of those functions displayed on one dashboard. Eric Clarke rolls the API dice by posting Orion software's code online.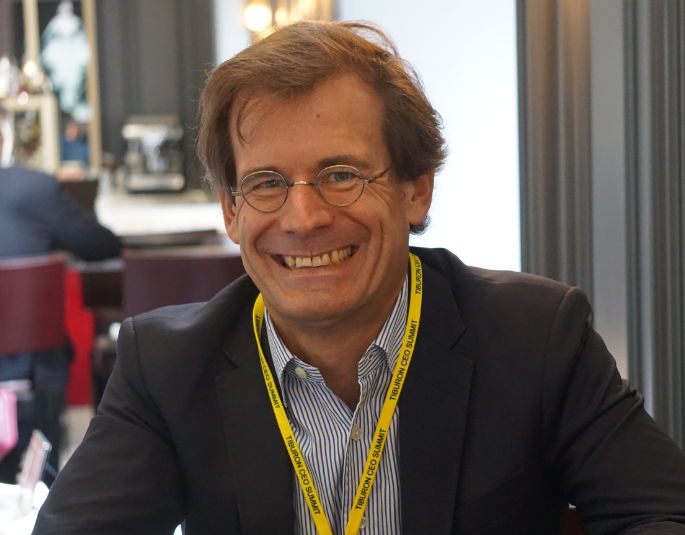 "The number of firms on the BAM platform is about 140 and when you think about it, what BAM is running is really a massive data technology network and you have different set-ups and you need ubiquity in the technology stack."
Robos on the brain
Orion achieved that ubiquity by partnering heavily with the wide open API of San Francisco-based Salesforce for CRM and more recently opening its own API and making it accessible. Orion has also taken special care to have the San Francisco-based Schwab Advisor Services and Jersey City, N.J.-based TD Ameritrade Institutional custody data flow to advisors in real time.
Orion's gains are in part due to advisors looking to get a leg-up on automated advice, according to Clarke. "Advisors are upgrading to get on a par with that robo experience," he says. See: Orion and Jemstep form first big marriage of non-robo and robo software -- at advisor behest -- to create RIA e-commerce
The all-on-one-dashboard concept is a large part of that experience, Clarke says, adding that Orion bests robos in that it aids BAM advisors in seeing real-time data of their plans.
It's a data capability that gives Orion an edge on PortfolioCenter in the software race, according to Wotowicz.
"It makes two look like one. Data flowed from PortfolioCenter to inStream and vice-versa but we couldn't see each other's data. Now you can see either in the other and that's what makes this a very big deal."
Schwab plays catch-up
PortfolioCenter is largely a legacy architecture that will take years to modernize, according to Bill Winterberg, CEO of FPPad.com of Dallas.
"Schwab [Advisor Service's] Brian Shenson told me last year that the successor to Schwab Performance Technologies's PortfolioCenter, Portfolio Connect, is a multi-year endeavor and that the multi-custodial version of Portfolio Connect is expected to be available mid-2018," he writes in an email. "I get that it takes time to develop a completely new solution, but if I'm manning the helm of a growing RIA with a nationwide footprint such as BAM Alliance, I'm not sure I could be so patient.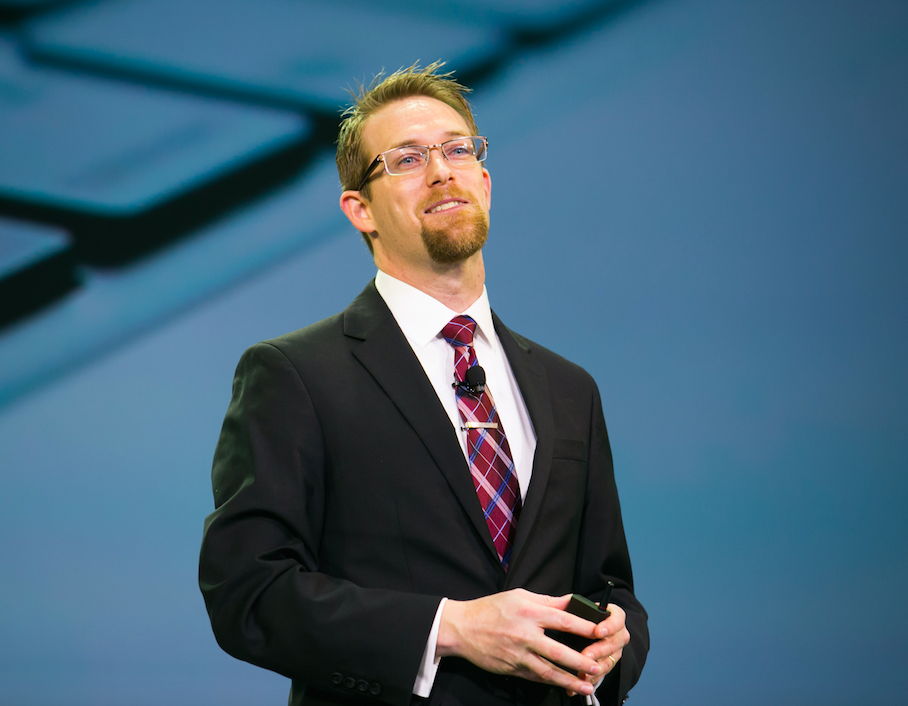 Schwab Spokesman Rob Farmer says his company support BAM's decision to pursue a better software option -- keeping in mind a large and intact custody relationship.
"We recognize advisors have changing needs as their firms grow and evolve that there are options in the market that may serve them better. Orion offers a solution that has been embraced by many Schwab advisors, and they are a participant in our OpenView Gateway program, which will provide BAM/Buckingham the benefits of secure, high-quality integration to Schwab's custody platform."
Farmer adds: "Schwab and Schwab Performance Technologies have had a long and positive relation with BAM and Buckingham for many years. PortfolioCenter is one of the most widely adopted portfolio management systems, which we have continued to enhance as we've made progress on our next generation platform, Portfolio Connect. Consistent with our commitment to open architecture, we have worked with BAM to assess their options for portfolio management including ongoing visibility to our technology roadmap."
Besides ease of integration, Orion's software's core portfolio accounting ability is likely to make a favorable impression on its accounting-minded RIA clients, says Wotowicz. See: LPL adds a $1-billion firm with a family-office mindset and CPA rep base to its growing list of OSJs
"The granularity [of performance data that shows up on the screen] is wildly improved. In terms of attracting advisors I think this is a huge win for [Orion]."
---
---
Mentioned in this article:
FPPad.com
Consulting Firm
Top Executive: Bill Winterberg
---
---
---
Stephen Winks
October 20, 2016 — 11:59 PM
Real time client holdings data is now essential for continuous, comprehensive counsel required for fiduciary standing. Orion's development of real time client holdings data goes far beyond the capability of the major wire-houses. This capability introduces efficiencies in portfolio construction that (1) facilitate the management of a far higher level of portfolio detail being more readily managed for (2) an unlimited number of individualized client accounts at (3) far lower cost to the client. (5) Entirely new investment vehicles and (6) new approaches to portfolio construction will make conventional brokerage seem archaic. The risk major firms must manage is assuming their legacy systems can play catch up when advisors must now play by with an entirely different set of rules than brokers. Orion has an immense application for its new capabilities. SCW
Stephen Winks
October 22, 2016 — 12:09 AM
I don't know how the above comment previously made on Orion was incerted. I just wanted to comment on how important and edifying Dan Sievert's Conference is and warrants a greatly expanded attendance. It is a throw back to when significant industry participants would exchange ideas in the best interests of the investing public which are toxic in other venues. There is no pay to play, topics are openly discussed in an RIA format which could be considered heresy in conventional brokerage meetings . Well done Dan and Mark !.
wilfred
October 24, 2016 — 2:33 AM
please how do i get the orion code software ?
Larry Johnson
You should try Portfolio Center instead of Orion. We will have seemless integration and conversion into our next generation cloud based PMS, Portfolio Connect, when it's available. Yes, we've been working and talking about that for the last three years, and we're no closer to completion. But, when it is completed it will be the best.